Comics
Published July 3, 2021
Spend the Fourth with these Captain America Reads
Celebrate Cap's birthday with these 6 picks!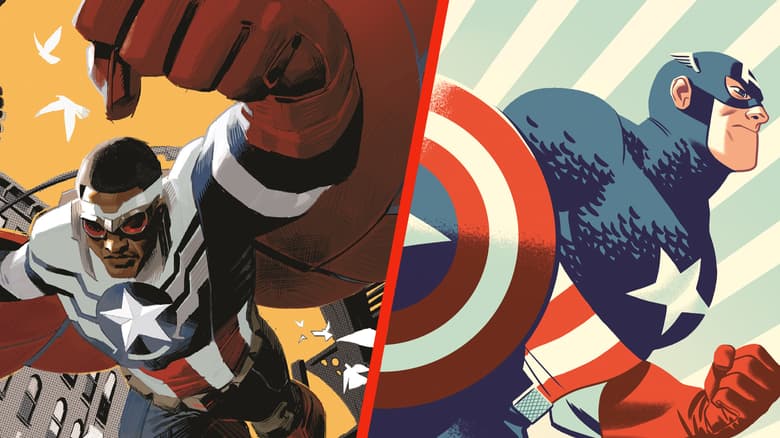 This Fourth of July, let's celebrate the Star-Spangled Man with the plan — Captain America!
Grab your sparklers, cozy up with some loved ones, and dive in to these current picks in honor of good ol' Cap's birthday. Not only that, we're celebrating this iconic hero's 80th anniversary!
 It doesn't get more wholesome than this. From young readers grabbing their first books to Wednesday warriors, and everyone in between, we've got something for every Marvel fan!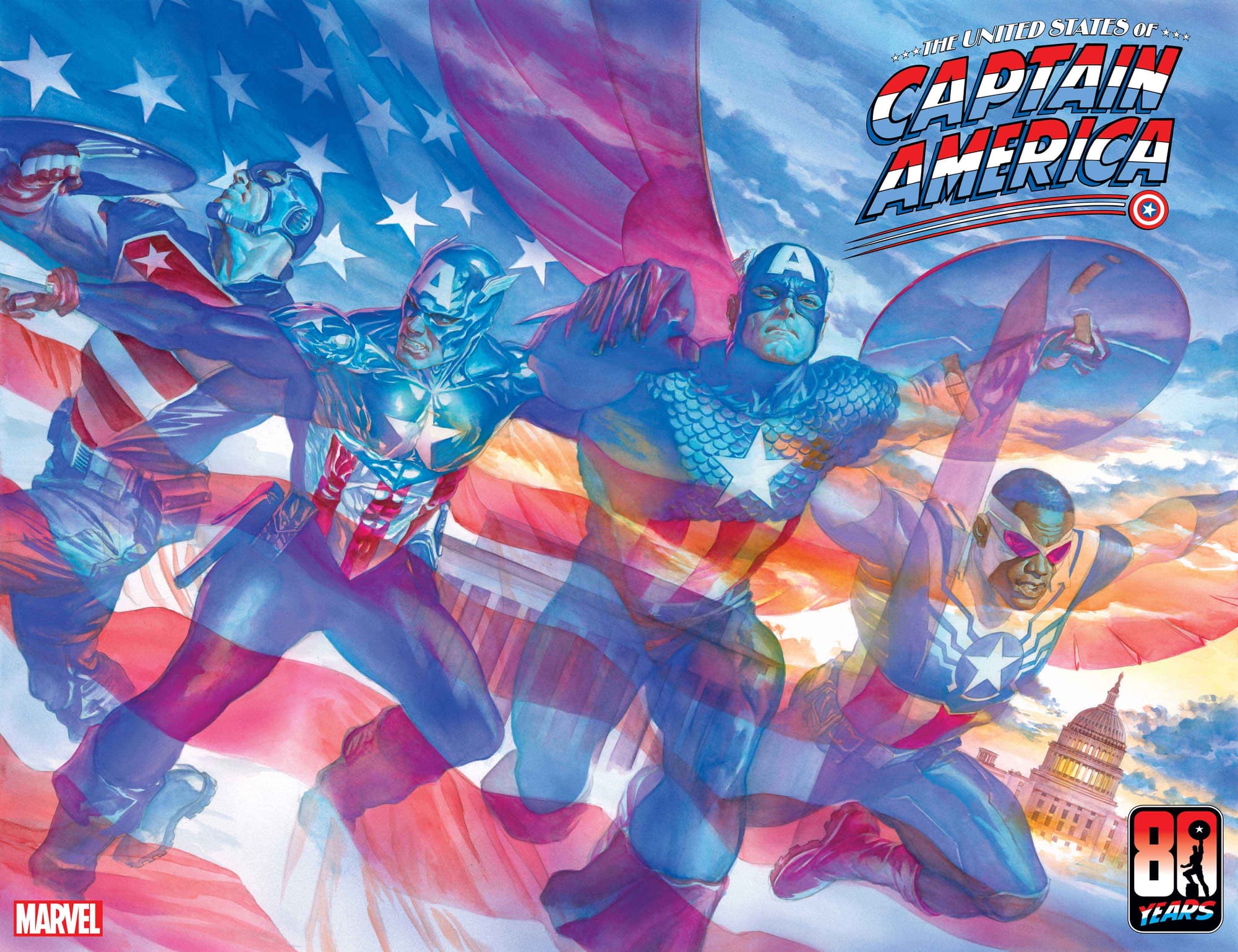 We're kicking things off with Steve Rogers, John Walker, Bucky Barnes, and Sam Wilson — four heroes who have taken up the mantle of Captain America!
Landing on comic shelves this week, our four Caps team up in a brand-new limited series. Written by Christopher Cantwell with art by Dale Eaglesham, THE UNITED STATES OF CAPTAIN AMERICA will celebrate the character's incredible legacy by bringing together various Captains America from throughout the years for a grand adventure to find Captain America's missing shield and solve the mystery of his masked thief's plan. Along the way, fans will be introduced to fascinating new heroes who have been inspired to follow in Steve Roger's footsteps. 
No one understands the value of the shield like those who've wielded it, so Steve Rogers and Sam Wilson set out on a road trip across America to chase down the thief. But instead, they find the Captains, everyday people from all walks of life who've taken up the mantle of Captain America to defend their communities. And for some reason, the shield thief wants them all dead. Can Sam and Steve get to them first?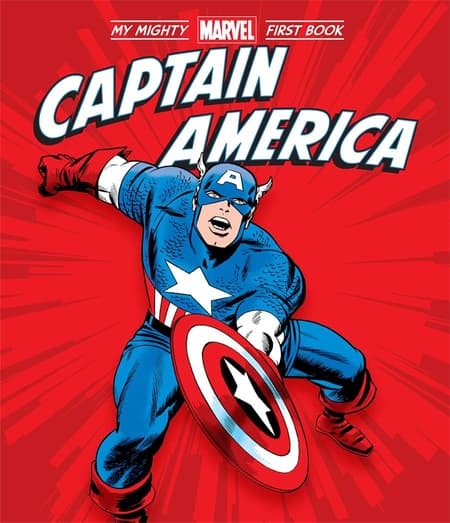 There is no better introduction to Captain America for the youngest superfans.
 
Jump into action with Captain America, the first Avenger! Our little heroes-in-train can learn all about his super-powers, alter ego, and teammates in this bright and bold board book, with art from the classic comics by legendary Jack "King" Kirby. Bright colors and three special gatefolds make for a fun-filled read perfect for the youngest kids and long-time Marvel fans alike.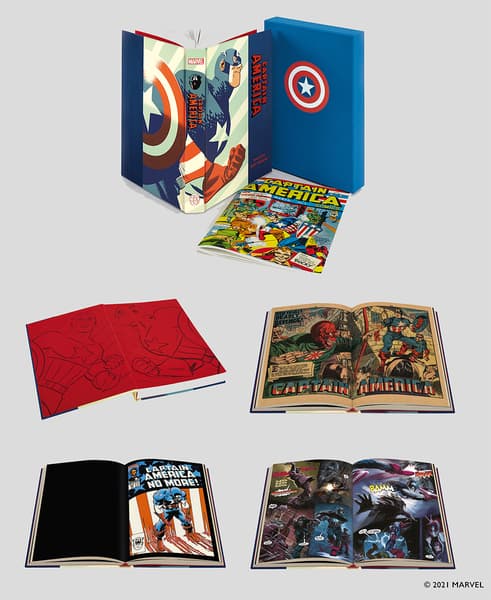 Captain America celebrates the 80th anniversary of a truly flagship Super Hero and collects ten star-spangled tales in one spectacular hardback edition. Former Marvel Editor-in-Chief Roy Thomas selects key stories from Cap's 80-year career – from wartime battles with the Red Skull to his Reagan-era resignation – presenting the ultimate portrait of Marvel's shield-slinging Super Hero. Flip through its page here!
This ultimate comic-book chronicle of the Sentinel of Liberty also features a perfect 64-page replica issue of 1941's Captain America Comics #1. This iconic piece of comic book history has been reproduced in its entirety as the meticulous replica issue included with this edition. Every page has been painstakingly scanned from an authentic copy, including all original promos and vintage ads. Snag a first edition of the collection here!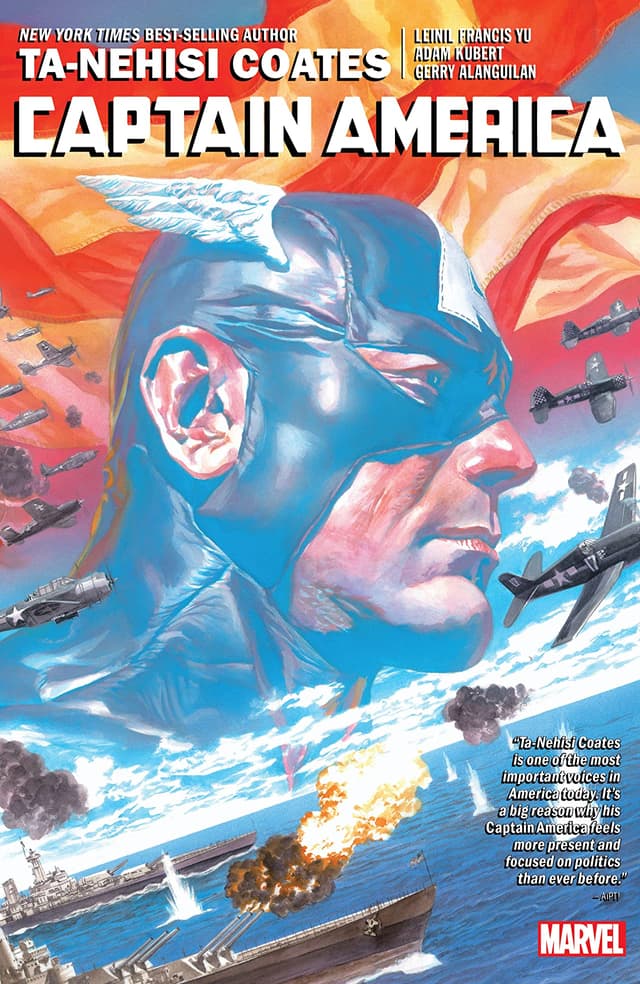 Acclaimed BLACK PANTHER scribe Ta-Nehisi Coates takes on the Sentinel of Liberty!
For more than 70 years, Captain America has stood in stalwart defense of his country and its people. But in the aftermath of Hydra's brief takeover of the nation, Cap is a figure of controversy, carrying a tarnished shield - and a new enemy is rising! Distrusted by his own country and facing threats including the Taskmaster and an army of Nuke Super-Soldiers, Steve Rogers is a man out of time - and out of options!
As things get worse, Cap finds himself wanted for murder - and the victim is a major figure in the Marvel Universe! The walls are closing in on Steve Rogers. Will he end up as Captain of nothing? Or does the Living Legend still have some allies in his corner?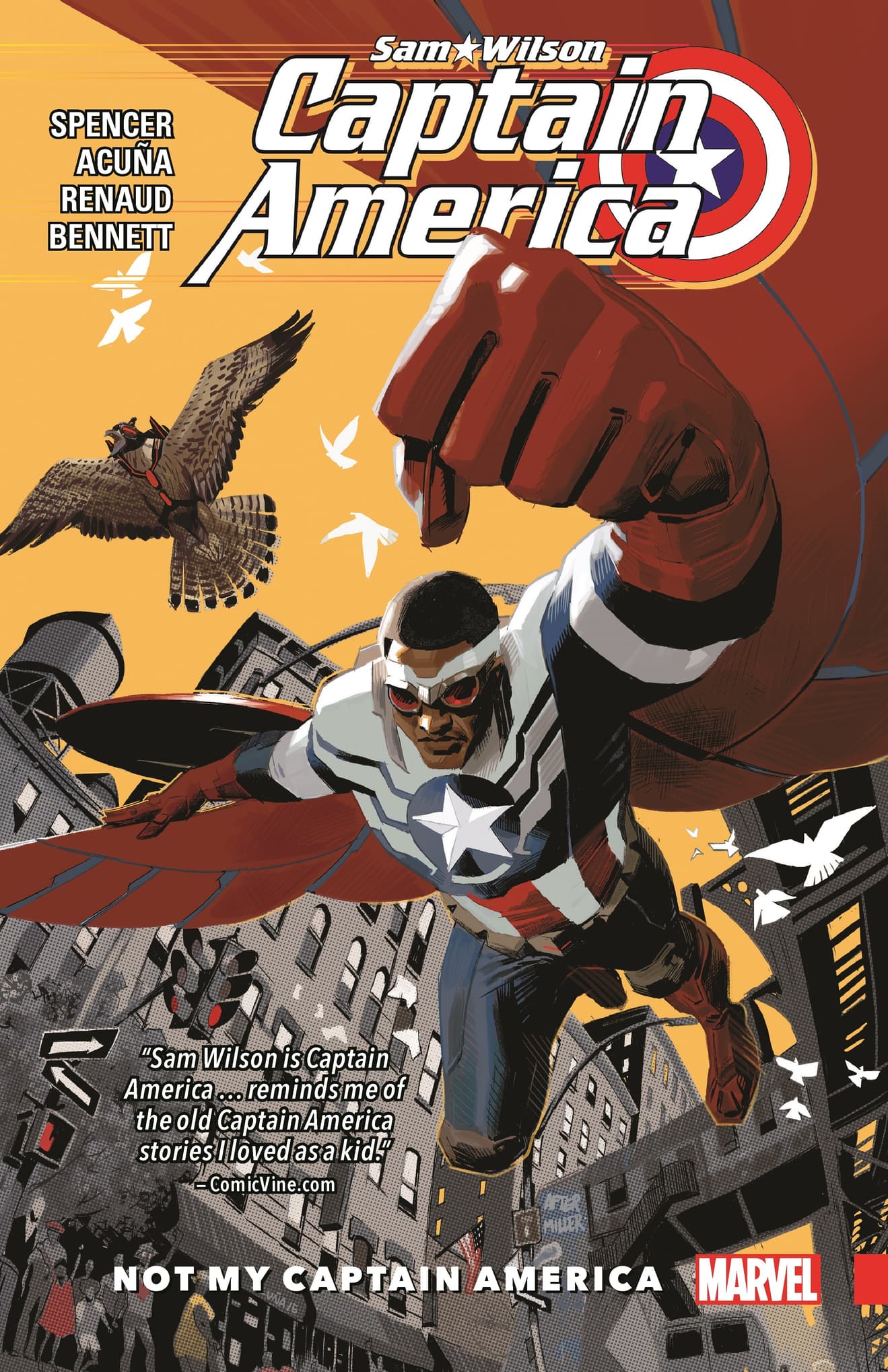 After Steve Rogers was reverted to his natural age, he entrusted his shield to longtime friend and partner Sam Wilson, formerly the Avenger known as Falcon. Continuing the legacy of a now-decommissioned Rogers, Sam wore the flag his own way while the Sentinel of Liberty.
The headline-making Sam Wilson is a Captain America for today!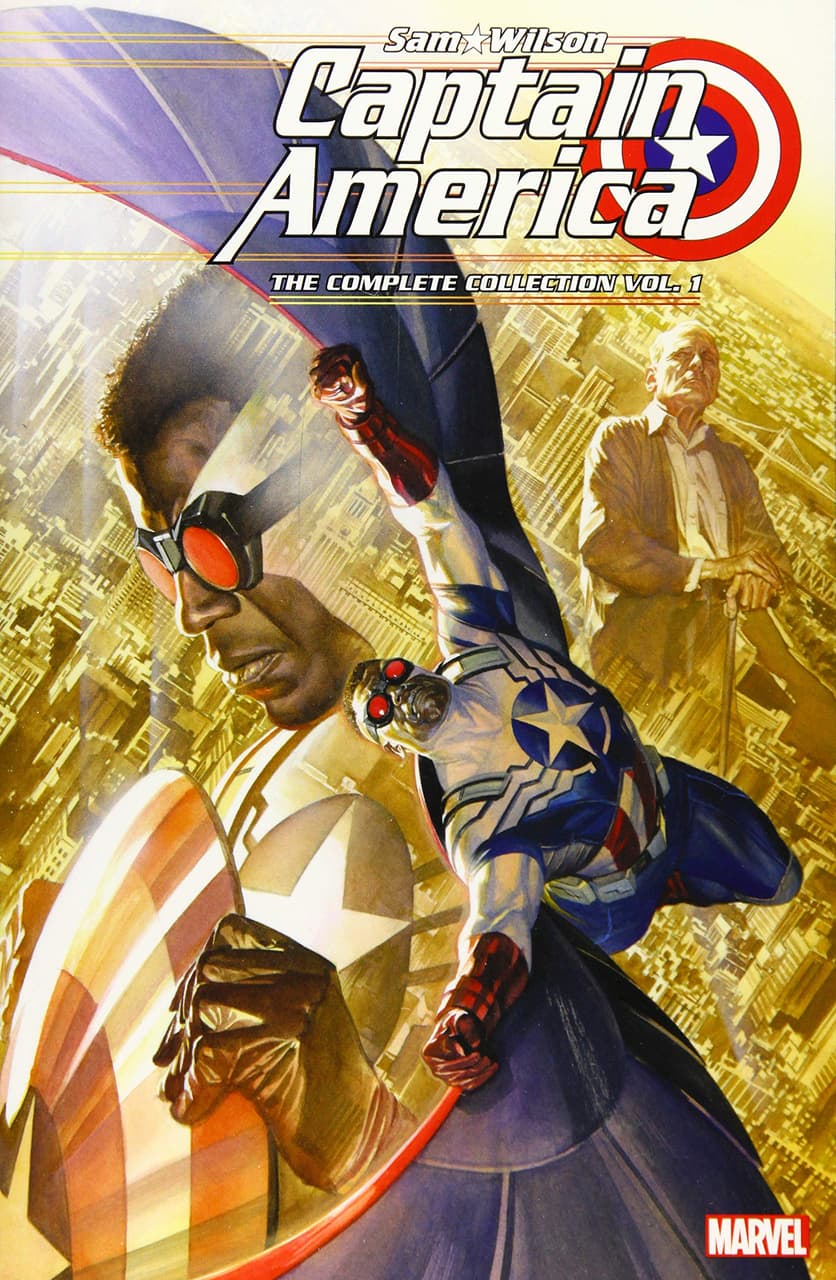 Sam Wilson takes flight as the soaring Sentinel of Liberty - Captain America! Handed the shield by Steve Rogers himself, the former Falcon is joined by new partner Nomad to tackle threats including the fearsome Scarecrow, Batroc and Baron Zemo's newly ascendant Hydra! But stepping into Steve's boots isn't easy - and Sam soon finds himself on the outs with both his old friend and S.H.I.E.L.D.! 
Want to stay on top of everything in the Marvel Universe? Follow Marvel on social media—Twitter, Facebook, and Instagram—and keep watching Marvel.com for more news! 
The Hype Box
Can't-miss news and updates from across the Marvel Universe!