Comics
Published March 24, 2021
The Clone Saga Begins in 'Miles Morales: Spider-Man' #25
Hear what Saladin Ahmed has to say as the new Clone Saga trailer premieres!
As Spider-Man, Miles Morales is very much his own man even though he shares a codename with Peter Parker. But on April 28, Miles follows in the footsteps of his mentor when Saladin Ahmed and artist Carmen Carnero unleash a brand new Clone Saga in MILES MORALES: SPIDER-MAN #25!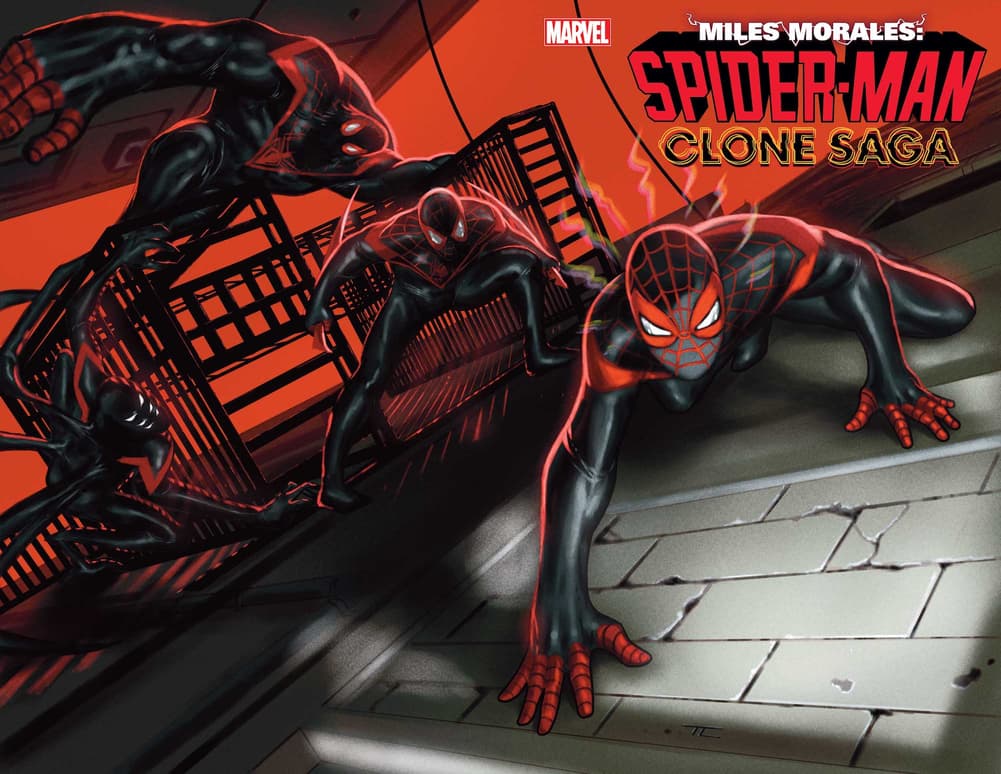 Years ago, Peter's life was thrown into turmoil by the emergence of his clones. Now, it's Miles' turn. Ahmed already introduced a defective clone of Miles earlier in his run. And he's been planning this story for a while. 
"There are elements I've known would be part of this story since the beginning," the writer says. "Other pieces have sort of presented themselves along the way. But I think confronting another version of one's self is one of the most compelling motifs in Super Hero comics. I knew Miles was destined to be put through those paces in some way or another, but we needed to build to get there.
"I'm a writer who works more with seeds than clues," he continues. "If I plant something in an early issue, it's not necessarily a hidden mystery to be figured out, but rather a living story to watch as it grows into a surprising new shape. That said, the Assessor, who abducted Miles in MILES MORALES: SPIDER-MAN #8, will be important to this story. And of course Miles already faced a 'burner clone' version of himself back in #18..."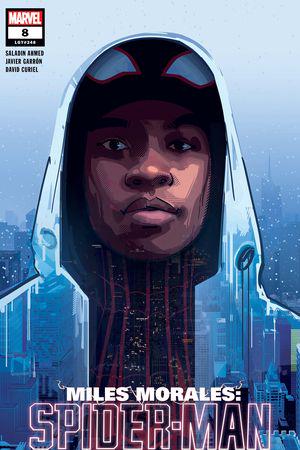 Miles Morales: Spider-Man (2018) #8
published

added to marvel unlimited

editor

inker

penciler

letterer

colorist

writer

painter (cover)

penciler (cover)
What is Marvel Unlimited?
According to Ahmed, this won't simply be a continuation of the previous Clone Saga. "It's mostly big picture thematic inspiration. This isn't Miles continuing an old Peter plot. This is very much a new story about our Brooklyn Spider-Man facing a threat centered on him."
Saladin indicated that he won't be sharing many details about the new clones until #25 hits stores. But he couldn't resist saying that "one of them likes knives..." He also noted that Miles' life, both in and out of costume, will be seriously disrupted by his new clones.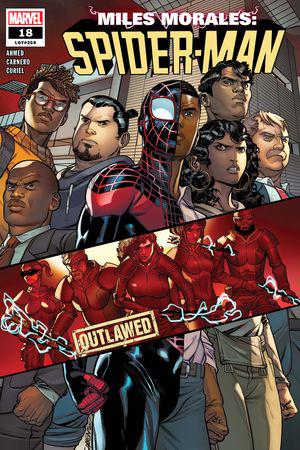 Miles Morales: Spider-Man (2018) #18
published

added to marvel unlimited

editor

inker

penciler

inker (cover)

penciler (cover)

letterer

colorist

colorist (cover)

writer
What is Marvel Unlimited?
"Without giving anything away, that was part of the gruesome fun as a storyteller," he teases. "Miles fighting someone with powers like his is bad enough. But think about the damage that can happen when someone else is out there wearing your face!"
"Peter tried to warn Miles not to let anyone clone him!" Ahmed exclaims. "But seriously, there's no way we could let this story pass without bringing Pete in to back Miles up. And I love writing those two together."
Pre-order MILES MORALES: SPIDER-MAN #25 with your local comic shop today, then read it on April 28!
The Hype Box
Can't-miss news and updates from across the Marvel Universe!