Comics
Published February 4, 2021
7 Stories to Read for Black History Month
See our comic picks on Marvel Unlimited!
Have you tried Marvel Unlimited yet? It's your all-access pass to over 28,000 Marvel comics, available at your fingertips. Sign up now to get 50% off your first month.
Marvel Unlimited celebrates Black History! Read our top picks for Black creator-led stories all month long, series that you can enjoy in full.
And, continue your Black History Month with our character spotlight on prolific and fan-favorite heroes that have left their Marvel mark.
Here's what we're reading this month: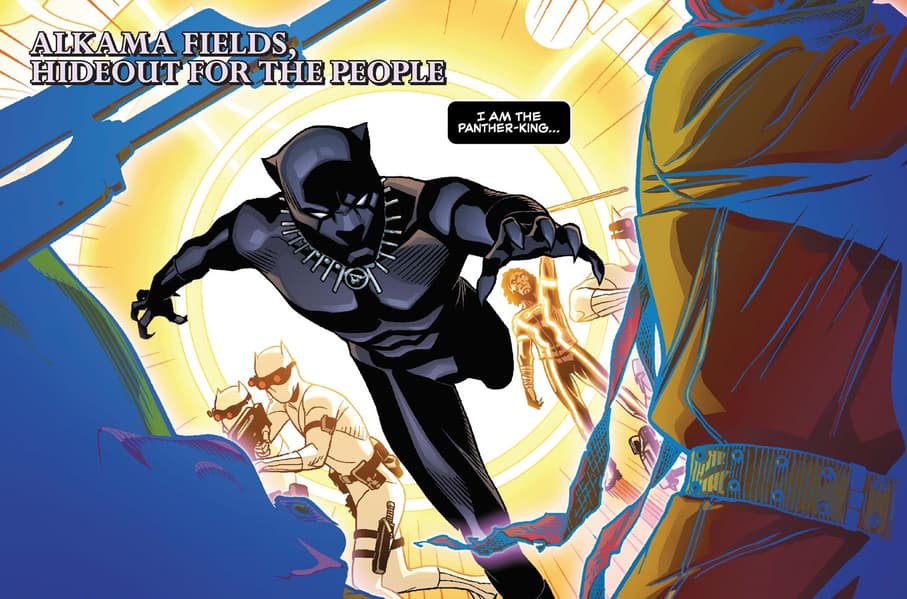 An excellent entry point!
National Book Award winner and New York Times Best-Selling author Ta-Nehisi Coates places King T'Challa at the forefront of change as Wakanda, the famed African nation of advanced technology and warrior traditions, enters a colossal new age. A superhuman group known only as "The People" pushes Black Panther and Shuri to move with the times... or get swept up.
An artistically astounding run that co-stars Storm, Luke Cage, and Misty Knight. Follow this one up with "The Intergalactic Empire of Wakanda," AKA Black Panther in space.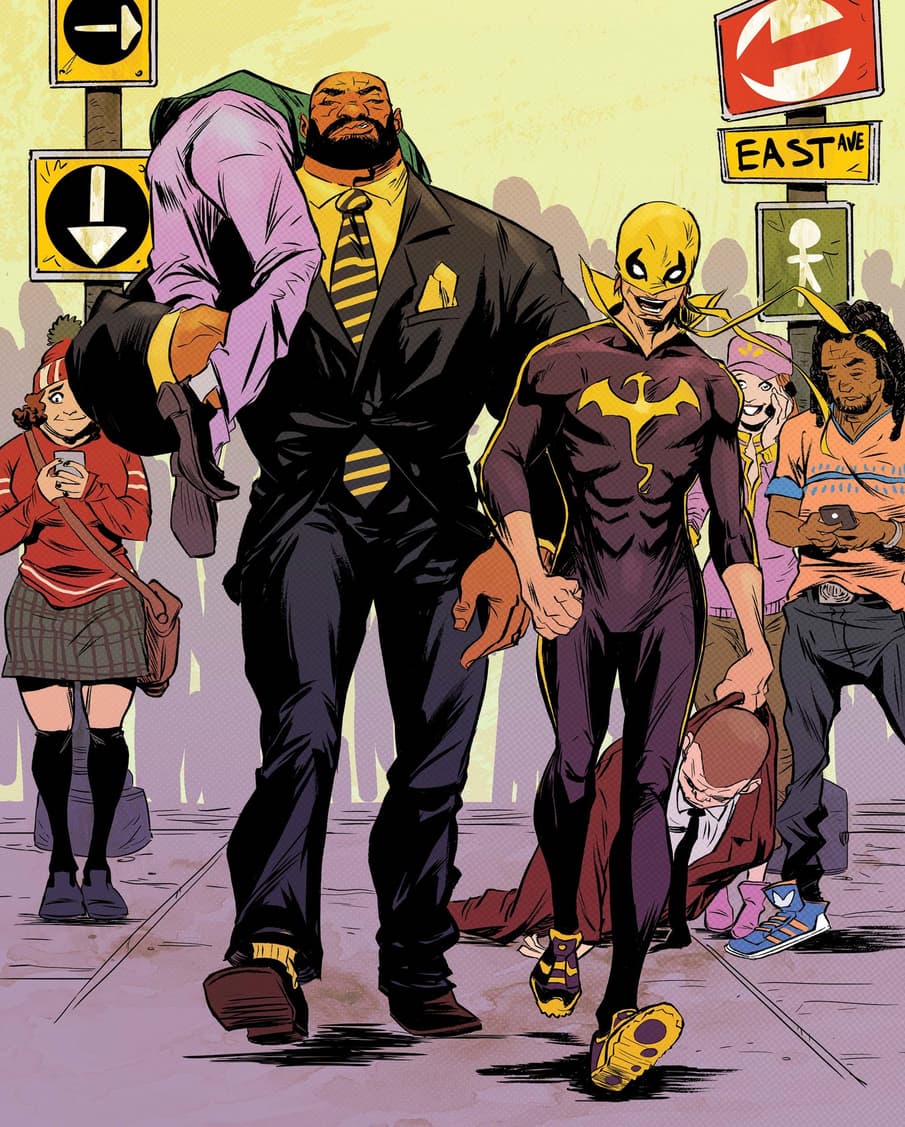 The bromance is alive and well in this street-level series starring the original Heroes for Hire: Power Man and Iron Fist!
An homage to their groovy '70s run, creators Walker, Greene, and Flaviano deliver mystery, style, and mysticism. When an emerging villain gets her hands on the "Supersoul Stone," the Big Apple may end up poisoned by magic! Our heroes must wade through New York's underworld against crime lords and hired goons—with a few friends on hand to help.
Luke brings the power. Danny brings the fists. You bring the snacks. Binge this one in full.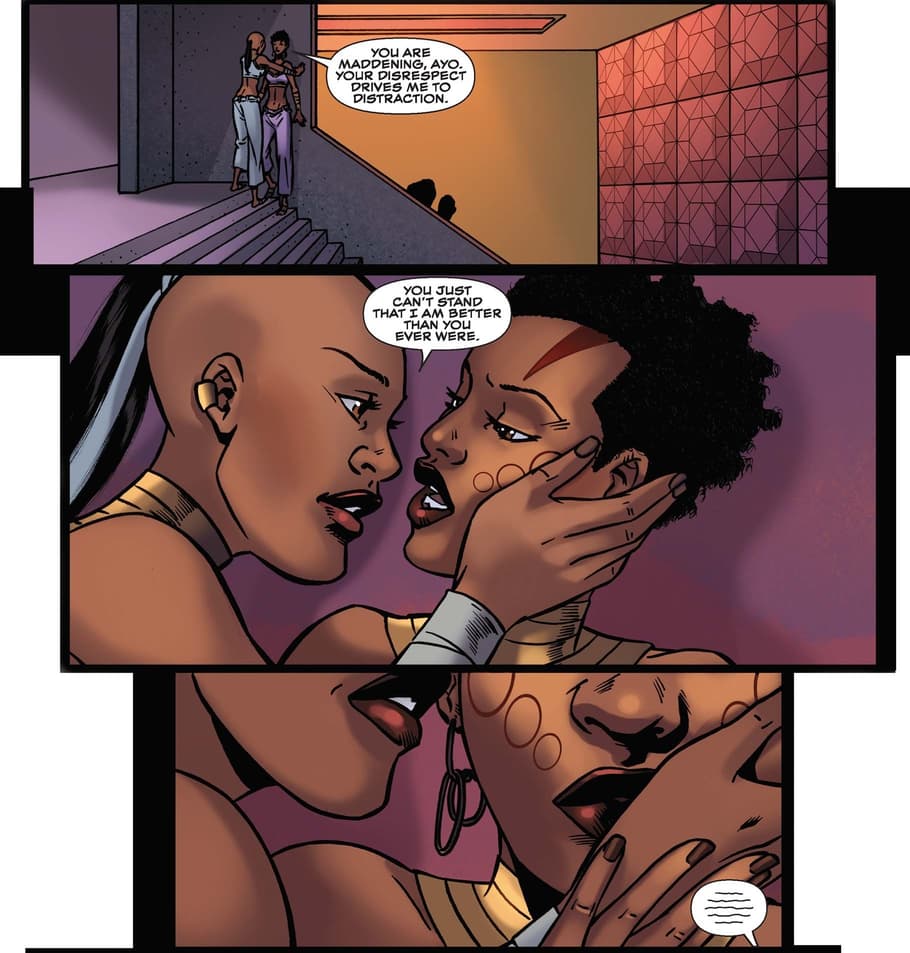 This anthology series covers it all: Love. Superhuman triumph. Tales of modernity. Tales of tradition.
Developing and further evolving the mythos of Coates' BLACK PANTHER (2016), "World of Wakanda" offers an origin to the many characters introduced in that run.
Poet Yona Harvey (Hemming the Water) focuses on the story of Zenzi, the political revolutionary who became an ally to Changamire as part of "The People."
Novelist Roxane Gay (Bad Feminist, Hunger) centers on the blossoming romance of Ayo and Aneka, former members of the Dora Milaje, who would go on to become their own force for good as the Midnight Angels.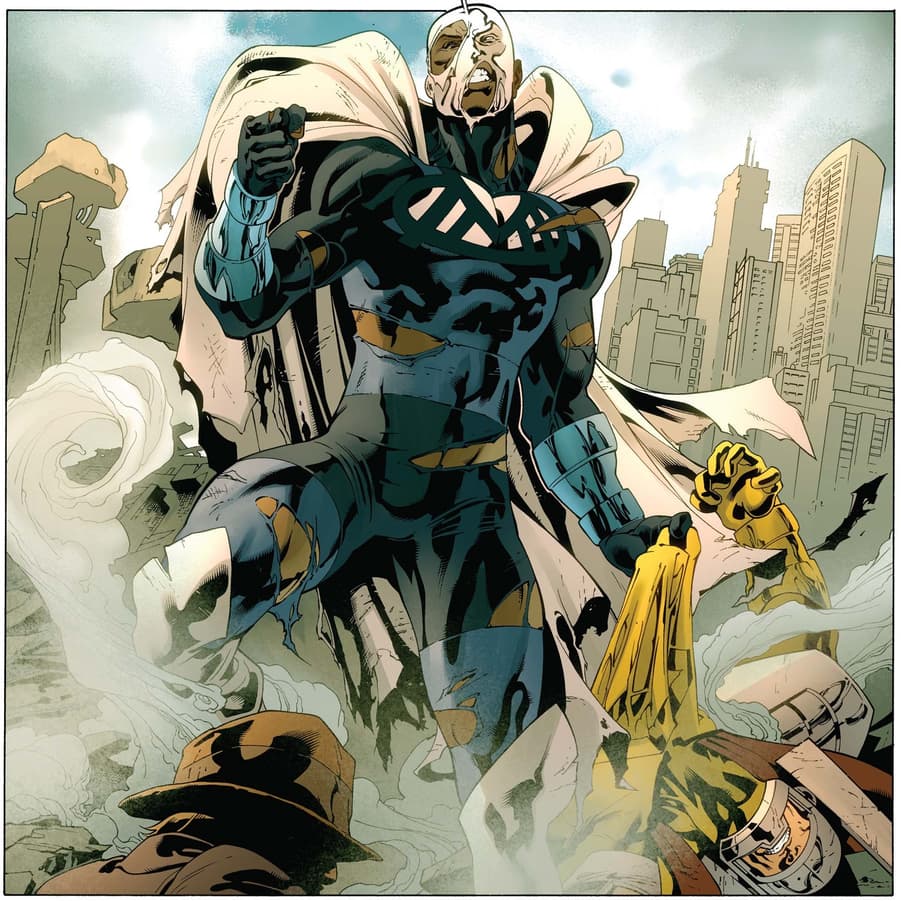 A hero the world hadn't seen since 1962. Until now.
Who is the Blue Marvel? Find out in this retro-meets-present-day story that gives you the full history of Adam Brashear—an engineering genius who became a human anti-matter reactor following an experiment. After serving with the U.S. Marine Corps, Blue Marvel would go on to become America's most celebrated hero… until his race was revealed.
Now, Tony Stark and the Avengers must uncover the truth of Brashear's legacy, a mission to restore a forgotten hero and take down the Anti-Man. There is only one person who has ever stopped this villain in his tracks—and he goes by "Blue Marvel."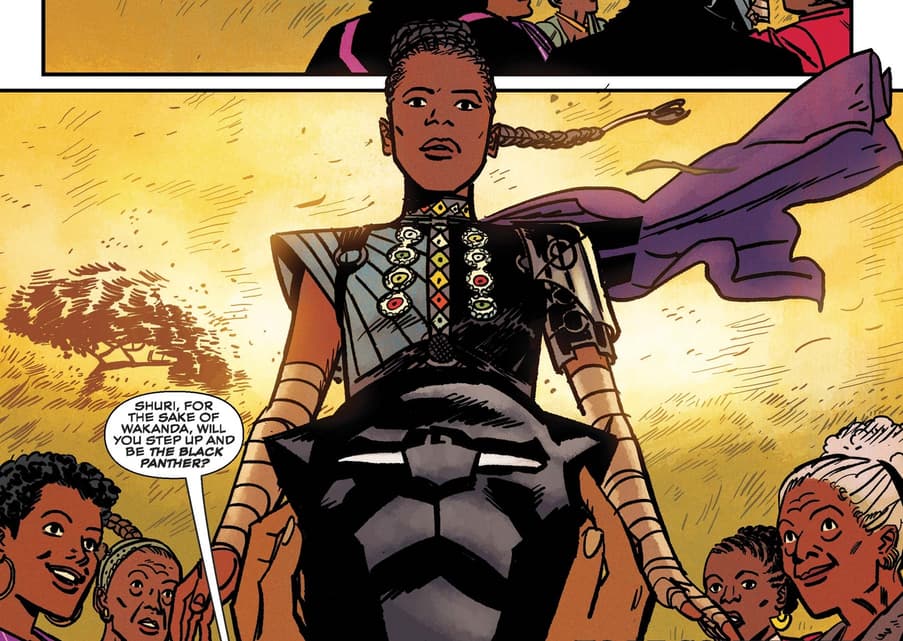 A princess. A prodigy. A Black Panther. A leader.
Shuri embraces her many roles as Wakanda's ruler-by-proxy in the wake of T'Challa's disappearance (see: 2018's BLACK PANTHER). Now pressured to assume the mantle held by her brother, techno-whiz Shuri is torn between duty and happiness. After all, she'd rather be testing gauntlets than throwing them down.
Africanfuturist author Okorafor and Eisner-nominated artist Romero take Shuri to outer-space and beyond in an expansive first arc chock-full of guest stars. A rescue mission for T'Challa draws in the likes of Iron Man, Rocket, and Groot, with her country's history in the crossfire!
Read the full series for Shuri's return as the Aja-Adanna: the keeper of Wakandan lore.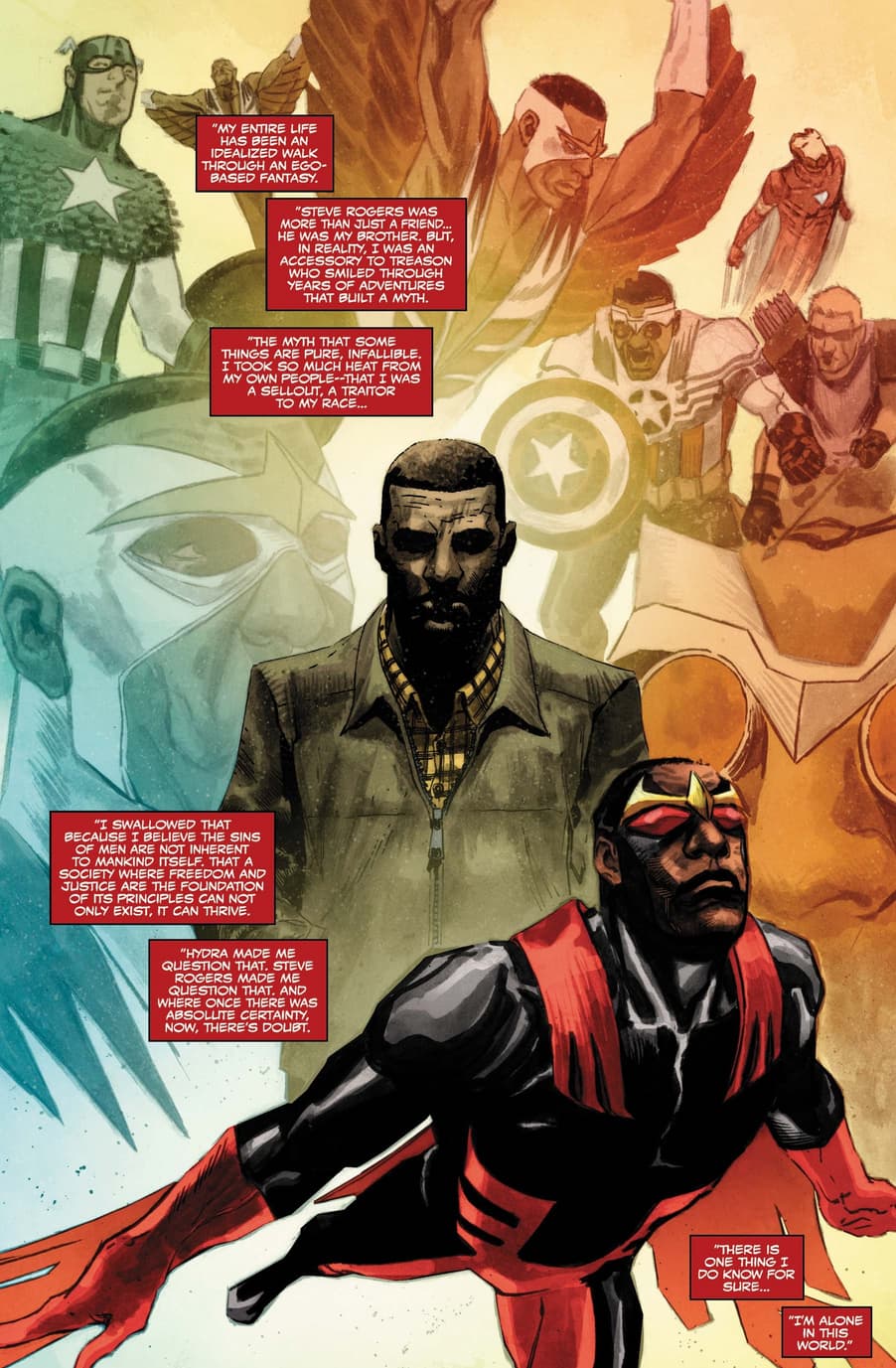 Rodney Barnes (The Boondocks) challenges Sam Wilson as never before in this solo series starring the avian Avenger.
Following SECRET EMPIRE, Sam steps down from his role as Captain America to forge a new path, this time accompanied by protégé Rayshaun Lucas, AKA Patriot. Hitting the streets of Chicago, Falcon and Patriot are primed and ready to defend its citizens… until the occult threat of Blackheart steps out of the shadows. And he's got an ugly agenda that will infect the city's leadership.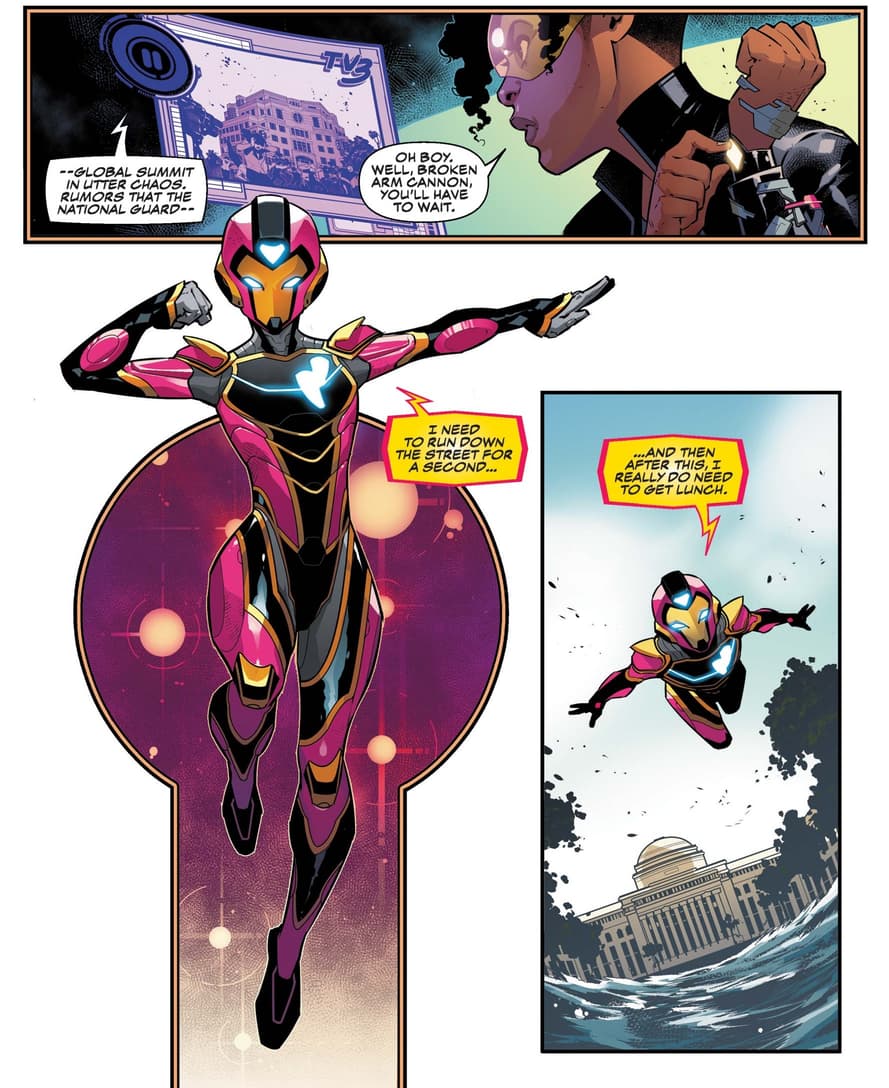 Get to know Riri Williams!
A Champion, an ironclad hero, and now a solo star. Ironheart enters the global stage when one of Spider-Man's foes holds a group of world leaders hostage! Riri is pressed to step up her game, but she's thrown for a loop when an old acquaintance from home re-enters her life. Now caught between her need for independence and her obligations at M.I.T., Ironheart must make some tough calls in this coming of age saga.
Want to read more comic works by Black writers, artists, and creators? Discover more on Marvel Unlimited.
Stay tuned in to weekly announcements, updates, articles, and more by following Marvel Unlimited on Twitter and Facebook at @MarvelUnlimited. Join the conversation with thousands of fellow fans, and let us know what you're reading!
The Hype Box
Can't-miss news and updates from across the Marvel Universe!