Comics
Published October 25, 2019
Coming in February: 'X-Men/Fantastic Four' Asks Where Franklin Richards Belongs
Chip Zdarsky teams up with Terry Dodson and Rachel Dodson for the four-issue tale!
Announced today at MCM Comic Con London and on Newsarama, February 2020 will kick off a brand-new limited series set at the nexus of Marvel's greatest Super Hero squads.
As the Dawn of X continues to shine its light across the Marvel Universe, new questions are illuminated—including a crucial query about the future of Franklin Richards. He's the son of the Invisible Woman and Mister Fantastic, but he's also a mutant. As shown in HOUSE OF X #1, Scott Summers invited Franklin to the new mutant nation of Krakoa...but will he go?
Next year, writer Chip Zdarsky will unite with all-star art team Terry Dodson, Rachel Dodson, and colorist Laura Martin to mine this crucial territory and much more in X-MEN/FANTASTIC FOUR!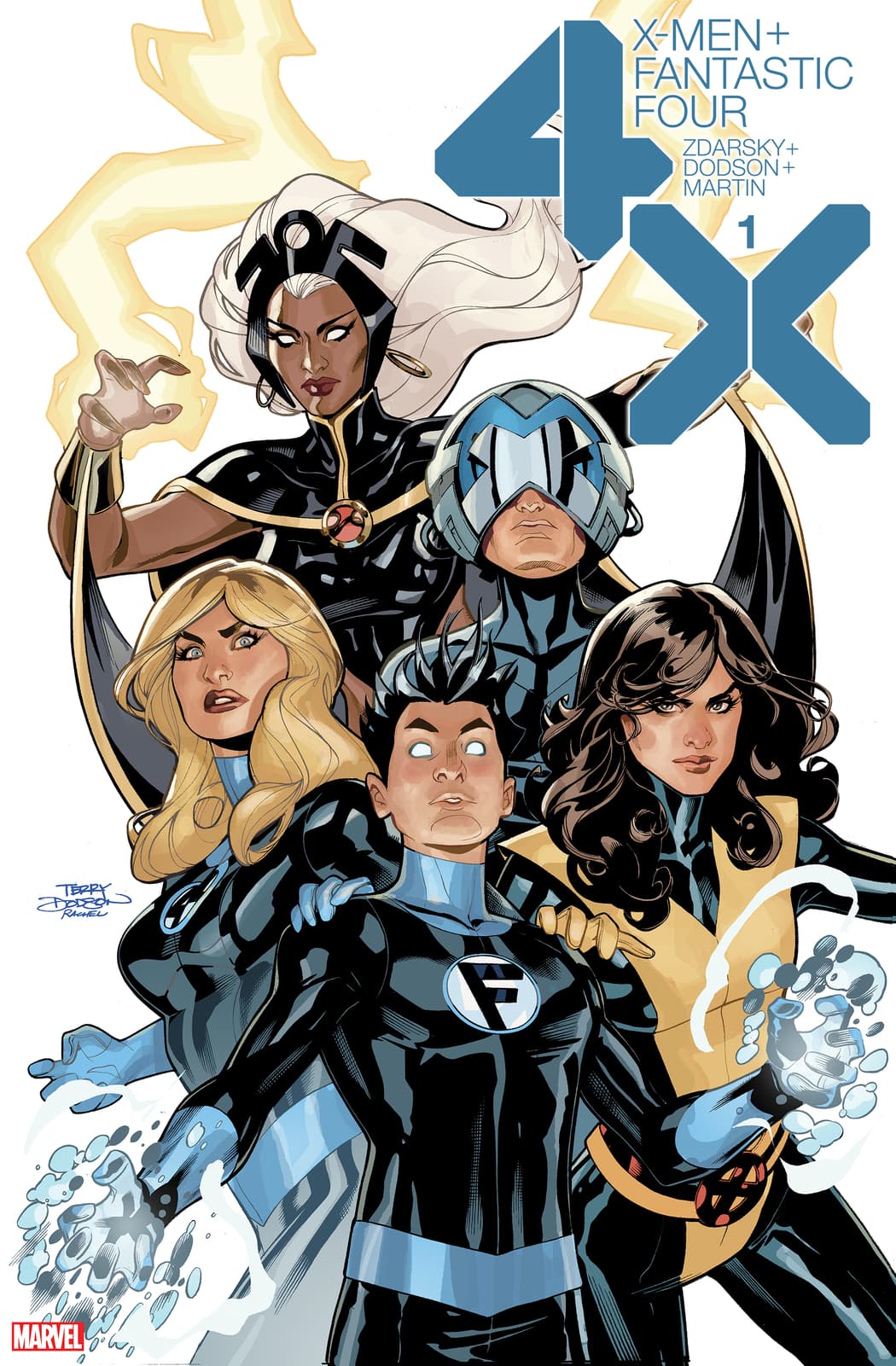 Having written 2017's MARVEL 2-IN-ONE to great acclaim, Zdarsky will be making his return to the wondrous world of the Fantastic Four. That series saw the Human Torch and the Thing overcome their difficult family dynamics to aid in the recovery and return of their lost teammates, but now that the world of the X-Men—and the Marvel Universe at-large—has changed, how will the FF change?
When Cyclops met the First Family in New York City in issue #1 of HOUSE OF X, the two sides were at odds; "Please greet your son for me..." Slim said upon his exit, "...and tell him when he's ready...he has family on Krakoa waiting for him." A foreboding scene that X-fans and FF fanatics have been eager to see expanded upon—and now they will.
As Zdarsky told Newsarama, "I don't want to spoil anything, but I can definitely say that I love writing Xavier and Magneto with their current dynamic. I'm using as many of the X-Men as we can squeeze in here and it's been a blast. Emma is everything. And coming back to write Ben Grimm is a delight! These four issues are going to be the biggest bang for your buck in 2020. It's wild."
Keep your eager eyeballs on Marvel.com for more news coming soon!
The Hype Box
Can't-miss news and updates from across the Marvel Universe!