Comics
Published April 21, 2021
Who Is "The Countess" Valentina Allegra de Fontaine?
Or just "Val." Grab the comics history of this sleeper agent and super-spy.
Have you tried Marvel Unlimited yet? It's your all-access pass to over 28,000 Marvel comics, all available at your fingertips. Sign up now and get your first year for $60!*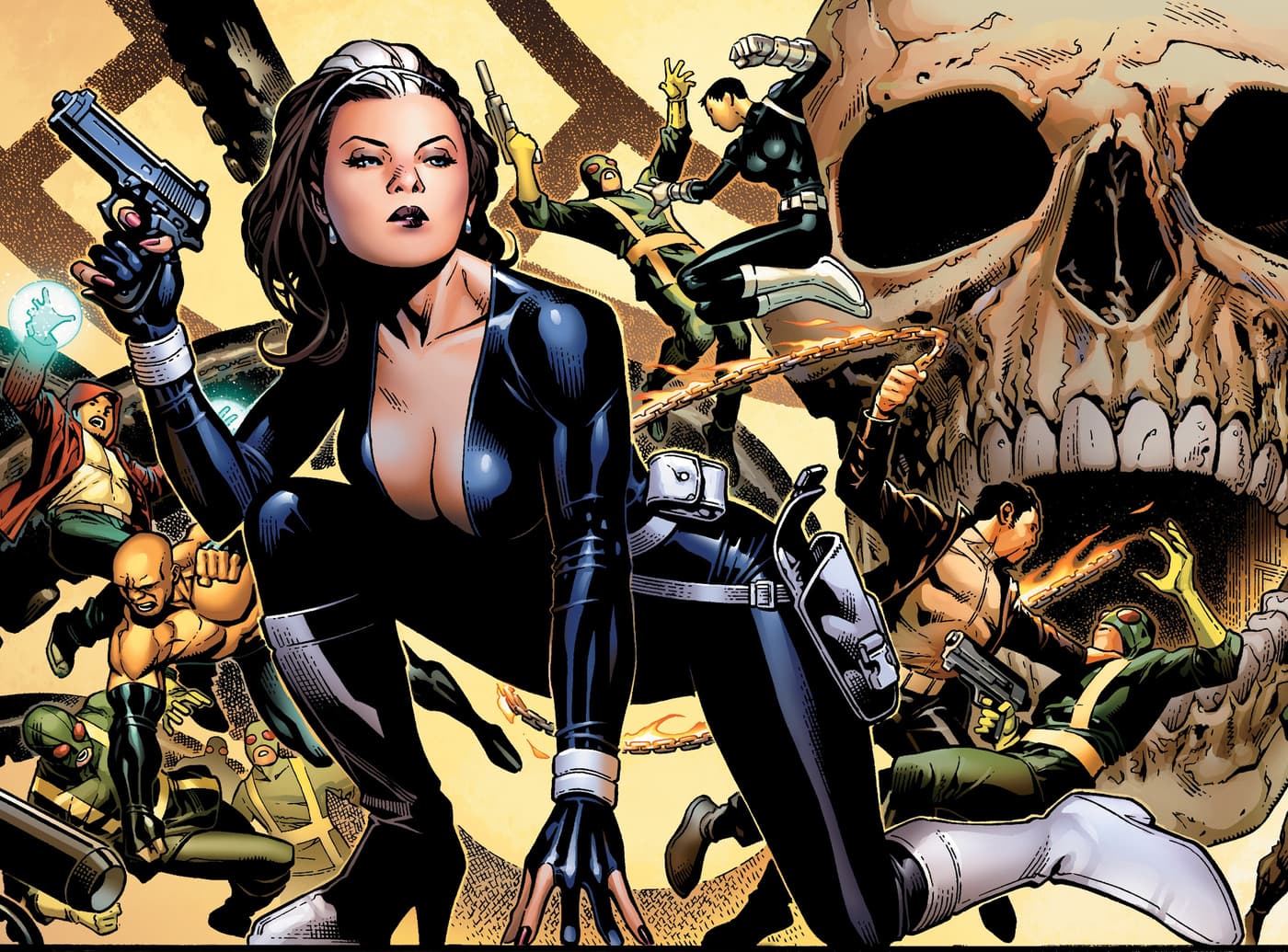 Countess Valentina Allegra de Fontaine, AKA "La Contessa," AKA VAL, can be considered the Godfather of the spy world. Like the famous mob patriarch, the woman sometimes known as Val hails from a clandestine empire and is all about that organized crime life. She is also a top spy. Who is Val really, what is her history, and who are her closest allies? We've kept tabs on the Countess over the years, and now we're the spy on the wall about to blow her cover (or at least the part of it we know).
WHO IS "THE COUNTESS"?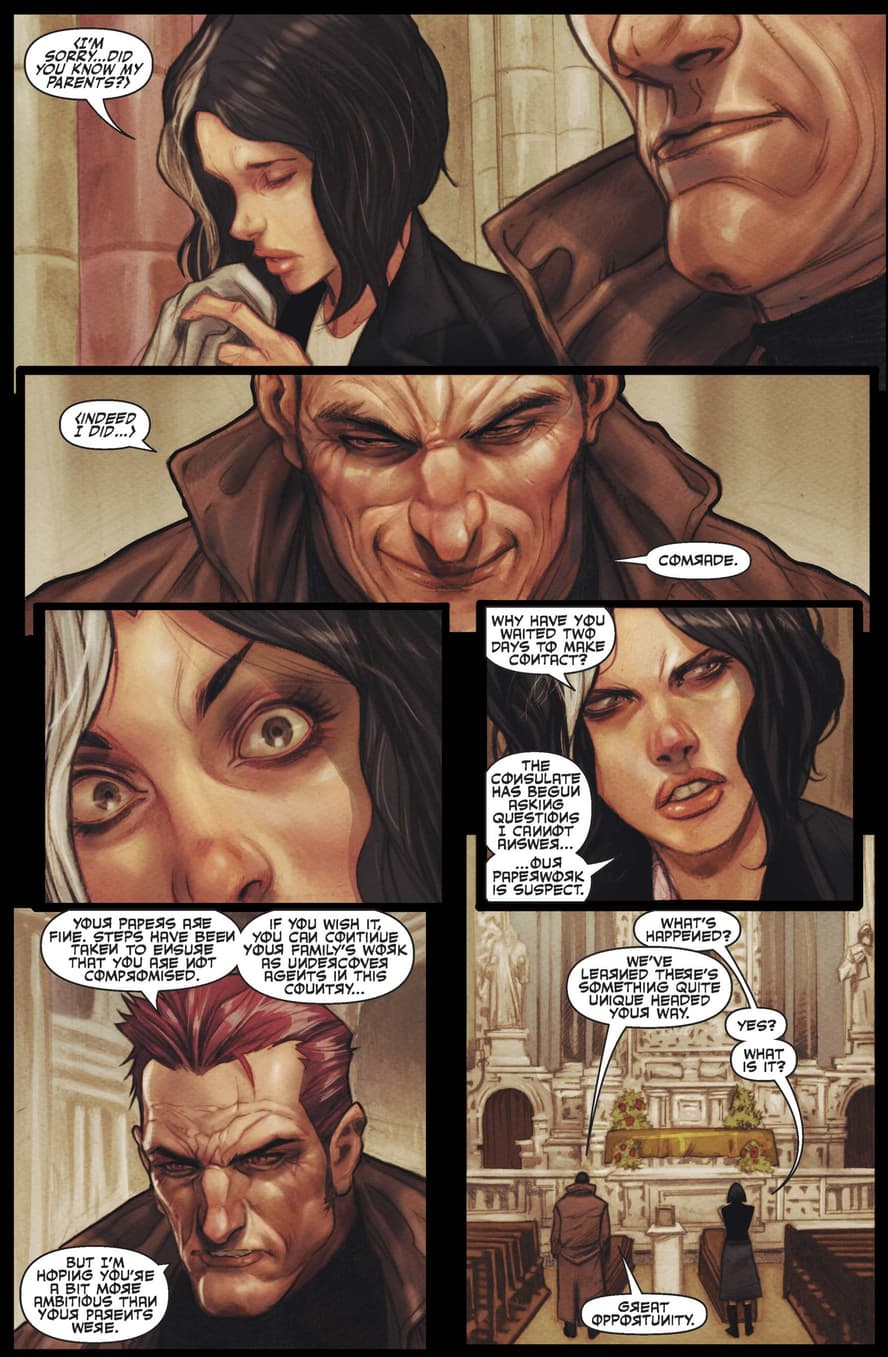 Countess Valentina Allegra de Fontaine, or  "Val," comes from a family of Russian sleeper agents whose parents served the secret terrorist organization, Leviathan. We can then surmise that her last name is actually Russian, making her original identity somewhat of a mystery. After her parents were killed by other agents, she was approached by both Leviathan and S.H.I.E.L.D.'s Timothy "Dum Dum" Dugan who had knowledge of her parents' abilities. She quickly joined up with Dugan's organization seeking opportunity, taking on the identity of a European jet setter with connections and cash to boot. A double agent was born.
WHO ARE HER ALLIES?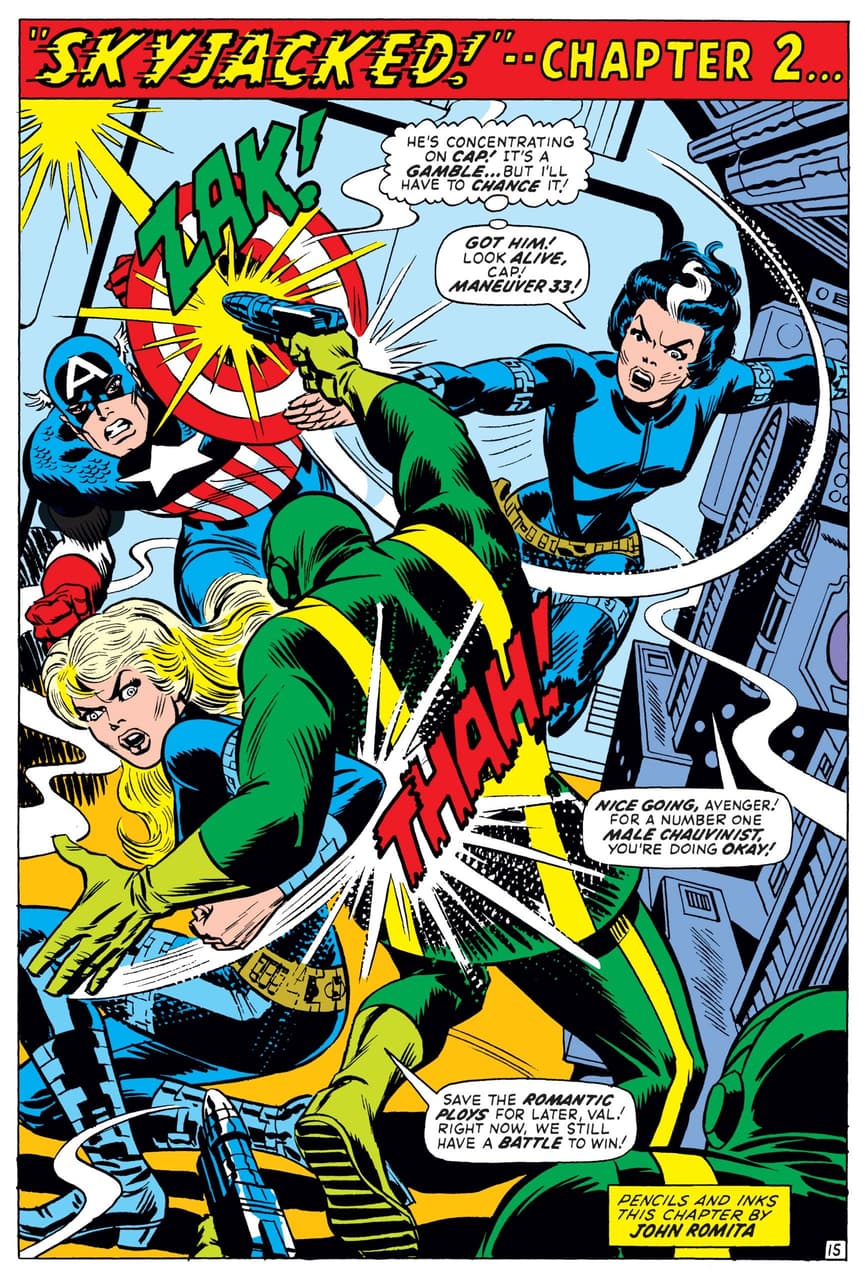 While at S.H.I.E.L.D.'s Manhattan UNIT Academy, Valentina trained as a spy alongside Clay Quartermain and Sidney Levine. After she met the agency's Director Nick Fury Sr., she beat him in hand-to-hand combat in her first comic appearance, making an impression on Fury and readers alike! After gaining clout through a string of successful missions, she later joined S.H.I.E.L.D.'s Femme Force, an elite group of female agents who reported to Sharon Carter. Although there was tension between Carter and Val over S.H.I.E.L.D. ally Captain America, they ultimately had each other's backs in a fight against Hydra.
WHAT IS HER RELATIONSHIP WITH NICK FURY?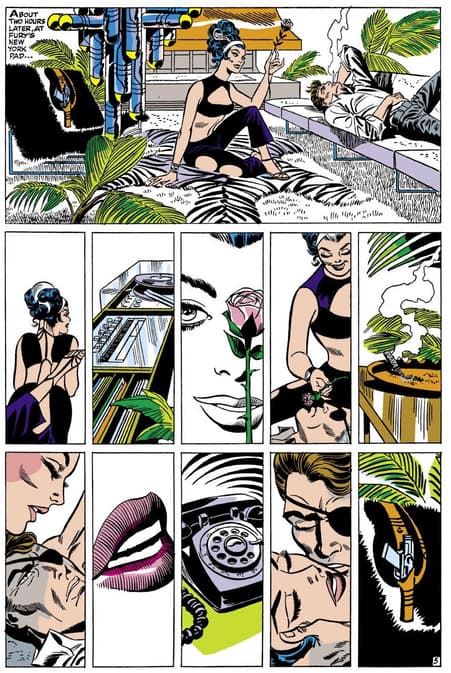 Val set her sights on Nick Fury Sr. early on in her spy career, even divulging her tragic backstory. She became romantically entangled with him after he broke up with his former flame Laura Brown, although that wrap didn't come with "closure." Despite moving in together, Fury continued his relationship with Brown, leaving Val free to flirt with other guys, like Cap. It wasn't until Fury showed his love for her, by picking a fight with Cap over Val, that their true feelings for one another were made crystal clear. Since then, they've shared an on-and-off relationship because, you know, who can really trust spies?
WHERE DO HER LOYALTIES REALLY LIE?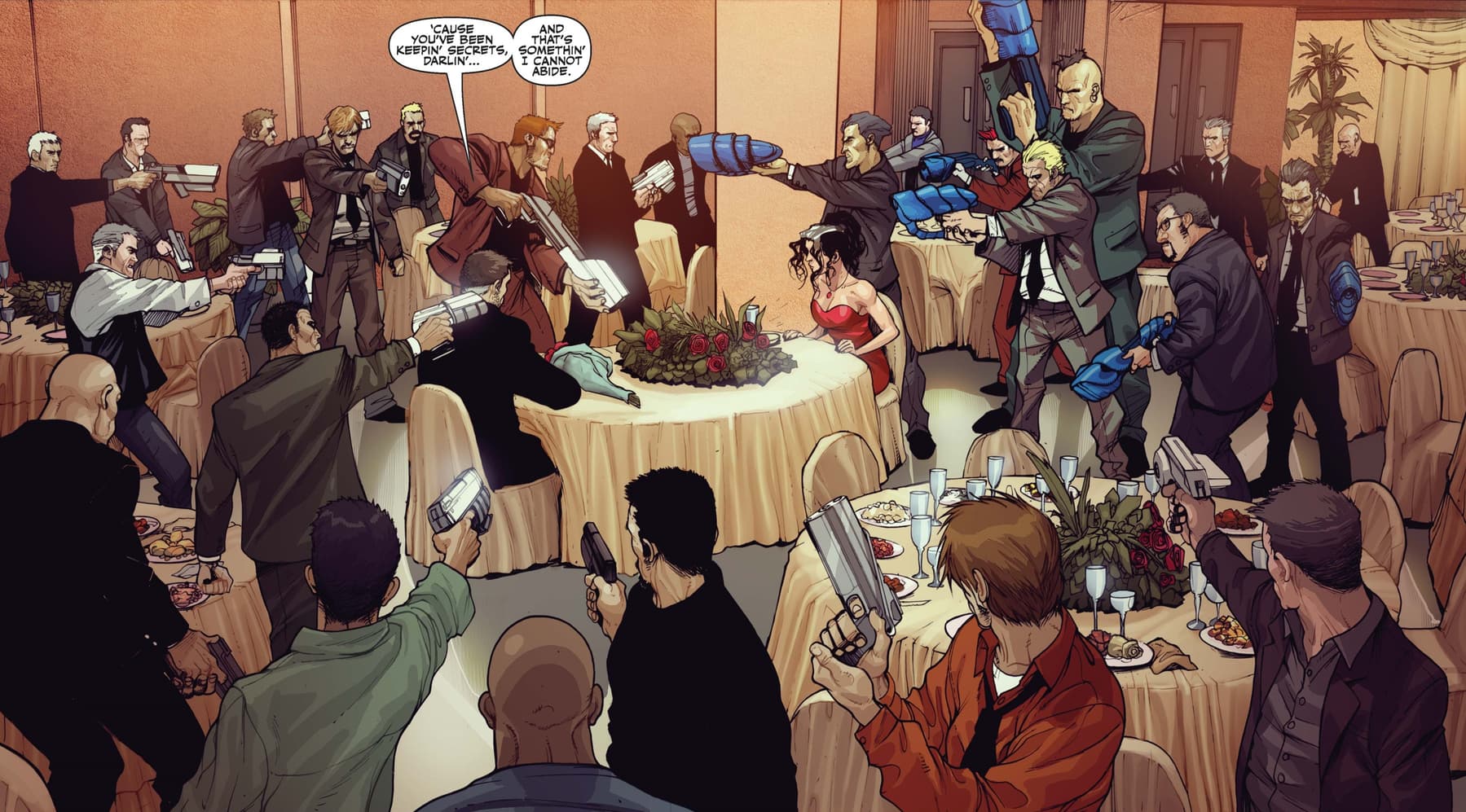 It's complicated. While she grew up in the secret organization Leviathan, Valentina simultaneously worked for S.H.I.E.L.D. where she grew close to Nick Fury Sr., before later taking on work for Hydra. This trifecta arrangement made Val a prime operative for gathering intel from both organizations. Since she reported back to Leviathan leaders and brothers Vasili Dassaiev, AKA Magadan, and Viktor Uvarov, AKA Orion, her triple agent status was seen as a betrayal from Fury's perspective, but when it came to Leviathan, she'd be the first to declare that she's nothing if not loyal.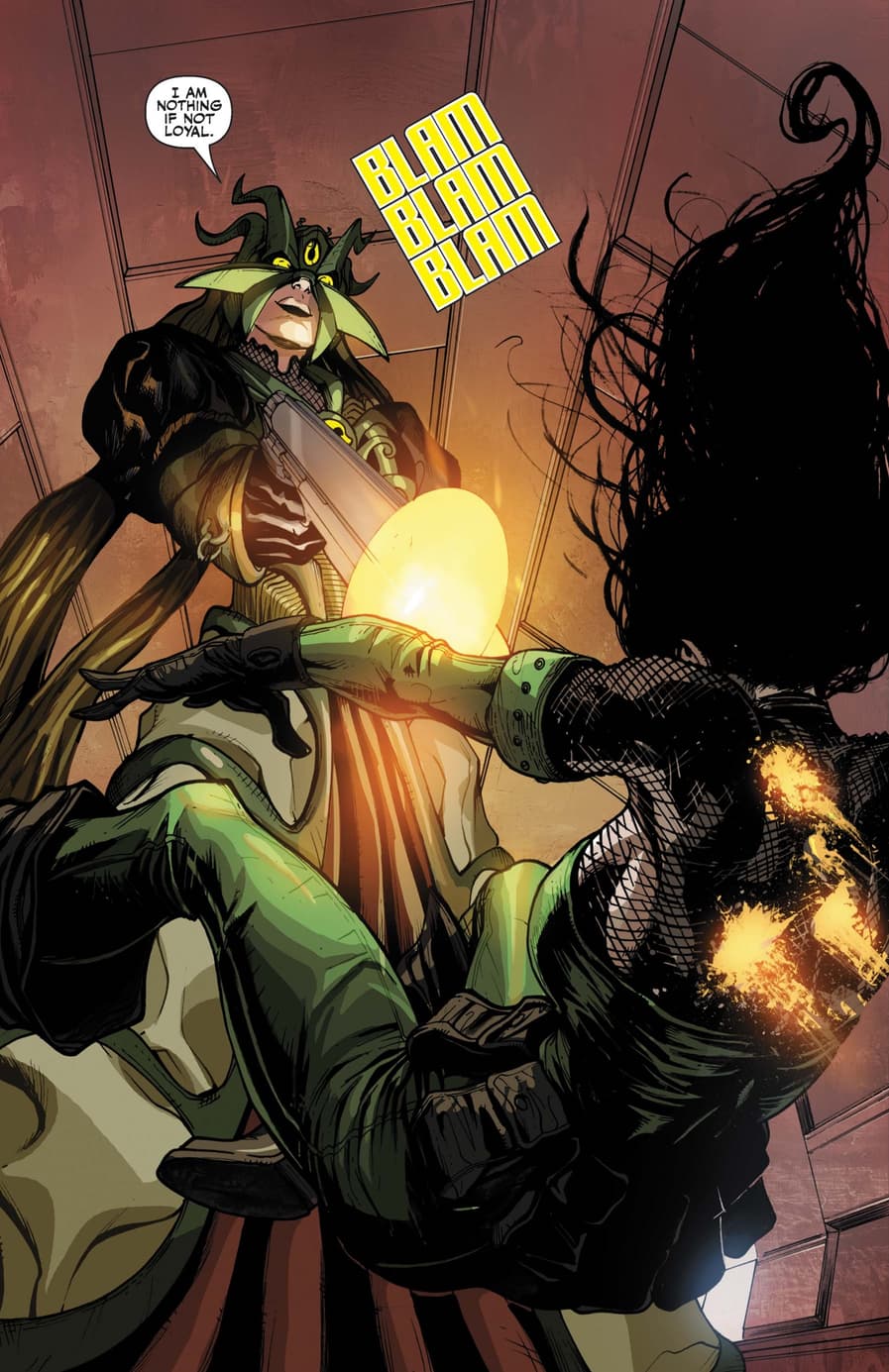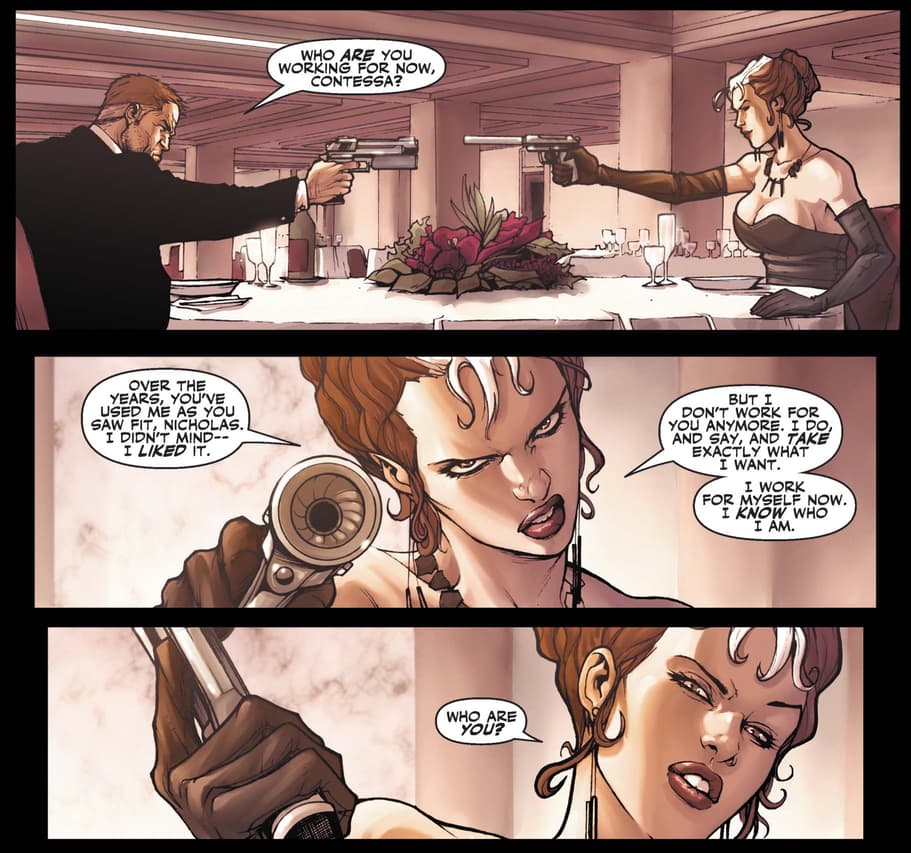 A good question. While Val mostly works freelance, she is also driven by Leviathan's broader plot of world domination. She's convinced by their vision, so much so that it became an obsession that she went to great lengths to achieve, such as infiltrating S.H.I.E.L.D. and Hydra without them knowing who she was really working for until it was too late.
DOES VAL HAVE POWERS?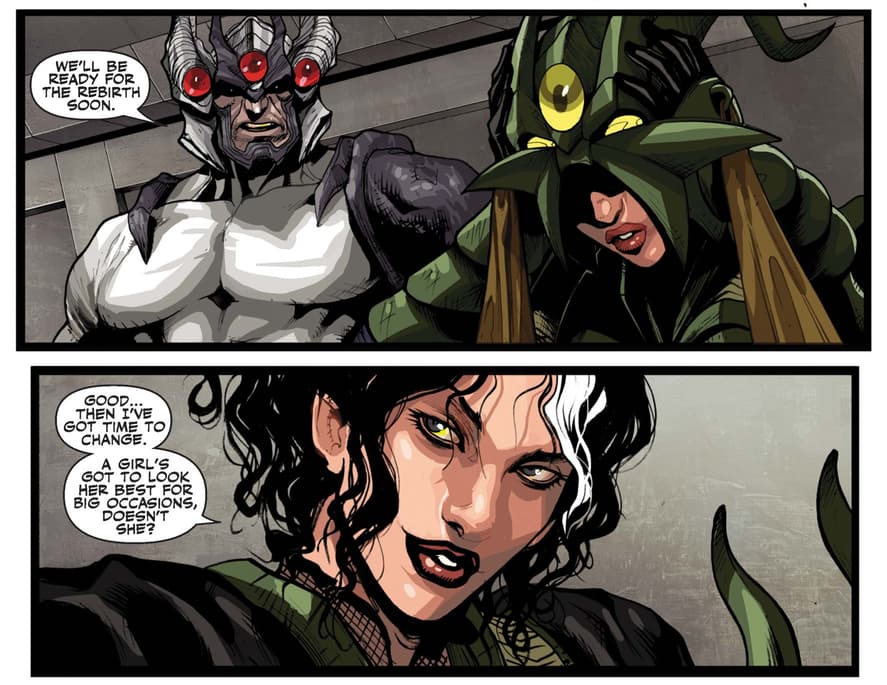 If getting what you want is a power, then yes, she embodies it. Thanks to her skills as an espionage agent and trained combatant, Valentina can crack the world open like her personal oyster. Plus, she's a consummate master of disguise, as seen when she fooled top spy agencies into believing that she was Madame Hydra. Read how she became Leviathan's best-kept secret, her early relationships with S.H.I.E.L.D. and Hydra, and which side she ultimately chooses in SECRET WARRIORS #2-28.
While she's certainly a deceptive dame, there is no question that the Countess makes a super-spy like Nick Fury look super-high and dry. Still, she's one of S.H.I.E.L.D.'s best, and she doesn't let them forget it.
Read all of Val's appearances today on Marvel Unlimited, or grab even more character history here.
Follow Marvel Unlimited on Twitter and Facebook to stay tuned in to weekly announcements, articles, and more, all at @MarvelUnlimited. Follow us today to join the conversation with thousands of fellow fans, and let us know what you're reading!
*(plus tax where applicable) All prices in US dollars. Offer valid 4/12/2021 12:00 AM ET to 5/15/2021 11:59 PM ET on annual memberships only. First year billed upfront at a one-time payment of $60.00; subsequent years billed annually to the payment card on file at the then-current annual subscription fee (currently $69 per year) unless and until cancelled. Offer is open to new and former (now-cancelled) Marvel Unlimited members. Valid payment card required to redeem offer. Auto-renewal and others terms and conditions apply. See here for additional terms.
The Hype Box
Can't-miss news and updates from across the Marvel Universe!