Comics
Published July 9, 2020
Didja Know... A Few Fabulous Factoids About Mister Fantastic
Didja Know digs into the fun facts, strange stories, and divine details that helped build the hallowed halls of the House of Ideas!
We don't know 'bout you, True Believers, but when the alien armadas arrive to attack and assault our very atmosphere, we're so glad to have a boundless big brain like Reed Richards—colloquially called Mister Fantastic—on our side!
Ol' Reed's gonna have a lot on his sublimely stretchable hands in the very near future—from the EMPYRE flagship series to FANTASTIC FOUR #22, a titanic tie-in—so let's dig up some deep-dive details on everyone's favorite Super Hero dad...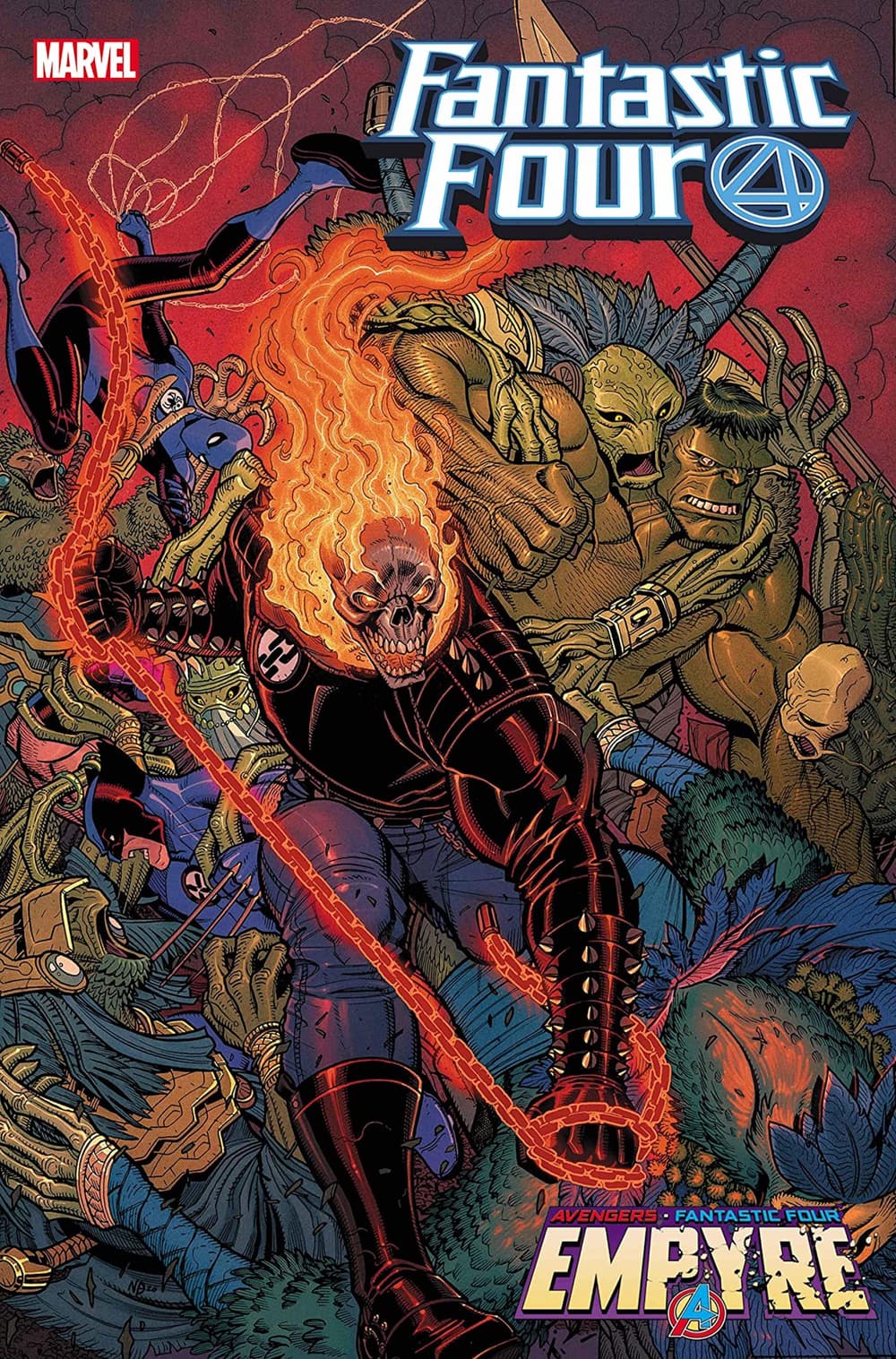 ...while we still have a moment to breathe before the frightening festivities!
Didja Know… Reed and Sue weren't married when the Fantastic Four started?
We mean, yeah, right? Seems like Mister Fantastic and the Invisible Woman have always been married, but when they kicked off that little thing we lovably label the Marvel Universe way back in 1961, the two lovebirds were only significantly sweet on each other—the wedding of the century came later!
Now, the story of how Reed and Sue first met was told in 2013's FANTASTIC FOUR #4, appropriately enough, and from what we understand it was one of those great "love at first sight" situations. The actual popping of the beautifully big question was revealed in the now-classic FANTASTIC FOUR (1961) #35, though by then Reed had a raucous rival in the fishy form of one Namor the Sub-Mariner!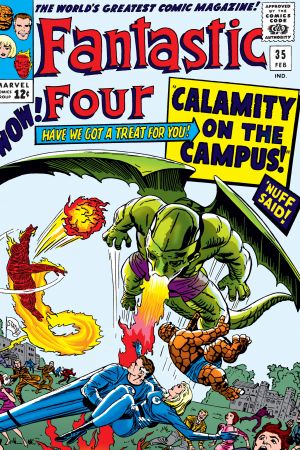 Hey, Didja Know that when Reed asked his lady love to walk down the aisle with him he was being observed by his own self from the future? Check out FANTASTIC FOUR: THE WEDDING SPECIAL (2018) #1 for that fantastic fable, and then of course there's the actual nuptials in the legendary FANTASTIC FOUR ANNUAL (1963) #3!
Didja Know… Reed was fighting aliens before he became Mister Fantastic?
Hey, we sympathize, bunky! We always picture Mister Fantastic fightin' frantic freaks in his fabulous Fantastic Four togs and stretchin' up a storm while doin' it! But the truth of the mighty Marvel matter is that he got some powerful practice in before that fateful flight into space that created the world's First Family of Super Heroes!
FANTASTIC FOUR (1961) #271 tells the tale of Sue and Johnny and Ben surprising their resident smilin' scientist with a cake on his bashful birthday—and of his memory loss from a recent trip into the nasty Negative Zone. In the course of Reed's recollections, a then-unknown story comes to light of his first foray into alien-bashing.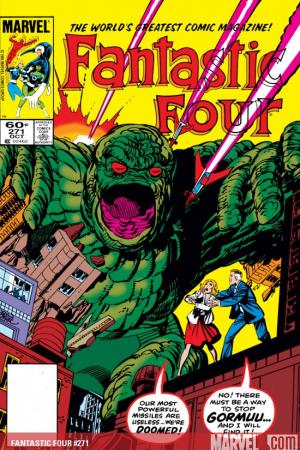 A big ol' green gent called Gormuu from the planet Kraalo landed on Earth to conquer it and Reed witnessed the arrival—and decided to do something about it. Using nothing more than his significant smarts and a whole lotta what we'd call chutzpah, he worked up a weapon against Gormuu and sent the audacious alien on his way. This was all covered up, though, as we learned in a small gem known as CONSPIRACY (1998) #1!
Didja Know… Reed once joined the Avengers?
What gives? Mister Fantastic, founder and leader of the Fantastic Four…an Avenger? Say it ain't so! But listen, Louie—would we lie to you? Would we say somethin' that wasn't true? No way, Jose! Pull up a lawnchair and we'll tell ya all about it.
See, Reed and Sue announced in FANTASTIC FOUR (1961) #304 that they were retiring from the team to try and raise their son Franklin in a better environment…you know, one without aliens and monsters and Negative Zones and Doc Doom and all that kerfuffle. It took 'em a few issues to get gone, but they finally walked in FANTASTIC FOUR (1961) #308 and took themselves outta the Super Hero Yellow Pages. That is, until the Avengers gave 'em a ring!
What happened? Robots! And demons! And Franklin endangered! Reed and Sue got caught up in a big brouhaha in AVENGERS (1963) #300 and by the end of the story none other than Captain America his star-spangled self asked the two to tango with him in a new Avengers line-up! But, alas, after Reed found it difficult to follow Cap's lead, he and the Invisible Woman left after five issues and eventually headed back to their own family in FANTASTIC FOUR (1961) #326. And, goes without saying, that's right where they belong, eh?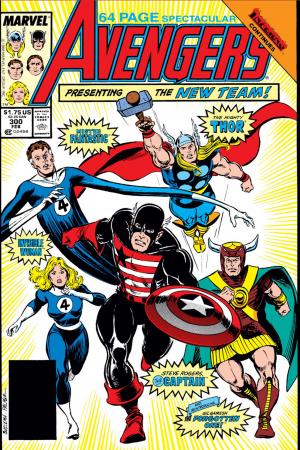 Peruse these eye-poppin' publications with Marvel Unlimited right now! And pre-order FANTASTIC FOUR #22, an EMPYRE tie-in, before picking it up on August 5!
You can grab these comics and more digitally or at your favorite local comic book shop. Be sure to ask your local shop about their current business policies to observe social distancing or other services they may offer, including holding or creating pull lists, curbside pick-ups, special deliveries, and other options to accommodate. Find and support your local comic book shop at ComicShopLocator.com or by visiting Marvel.com/LoveComicShops.
For digital comics, all purchases in the Marvel Comics app can be read on iPhone®, iPad® and select Android™ devices! Our smart-paneling feature provides an intuitive reader experience, ideal for all types of mobile device and tablet users! Download the app on iOS and Android now!
And for Marvel's most up-to-date release schedule for your favorite comics, visit Marvel.com/newcomics!
The Hype Box
Can't-miss news and updates from across the Marvel Universe!