Comics
Published January 16, 2020
Didja Know... Iron Man 2020
Didja Know digs into downright delightful details from across the merry Marvel Multiverse!
Hey, Marvel Insiders—did you know reading this article could earn you 250 points? All you need to do is sign in or join now before you keep reading!
Didja Know digs into the fun facts, strange stories, and divine details that helped build the hallowed halls of the House of Ideas!
Hey, remember when 2020 was the far future? You don't? What, were ya born yesterday? Well, that's fine and dandy if you were, True Believer, 'cause you're here now and able to enjoy the six-month-long Iron Man 2020 saga comin' atcha—which kicks off this week with, yep, you guessed it, IRON MAN 2020 #1!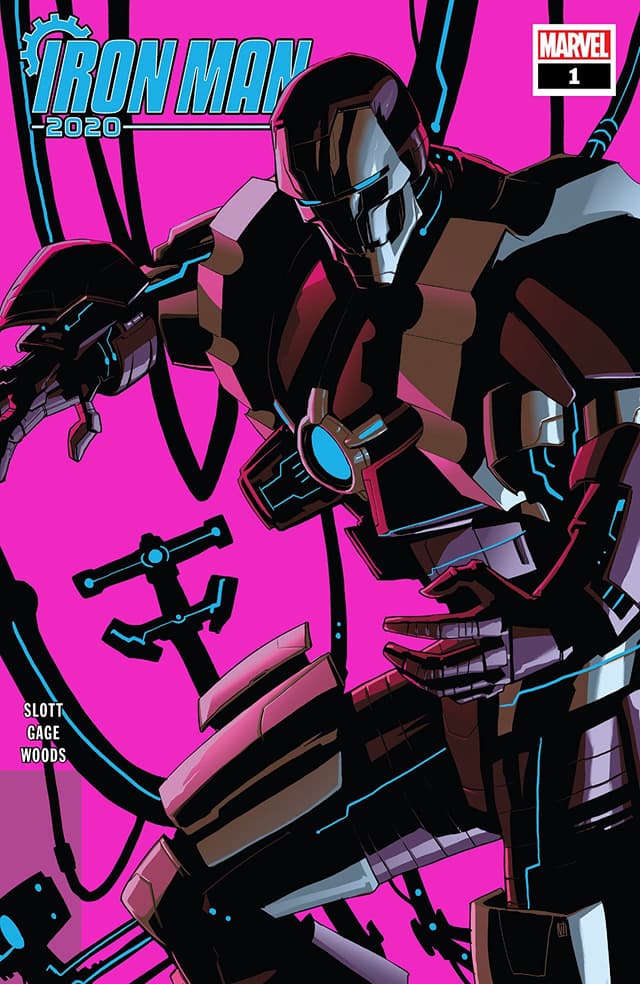 Come with us now as we dip into deep, dark decades past when 2020 seemed so far off and the future was fairly frightening due to a dude called Arno Stark…
Didja Know… there be two Arno Stark's in Ye Olde Marvel Universe?
Hmm, maybe the better question would be why we're talking like a pirate…but we digress. The real chills and thrills center on one of the most creative and cunning characters in the Stark clan—all two of him!
The first Arno Stark debuted in 1984's MACHINE MAN #2 as an Iron Man from the future who just happened to be a first cousin—once removed, natch—of none other than our very own Tony Stark, dashing playboy industrialist. Arno's devilish dad was Morgan Stark, who longtime Iron Man aficionados recognize as Tony's pain-in-the-keister cousin from many adventures ago.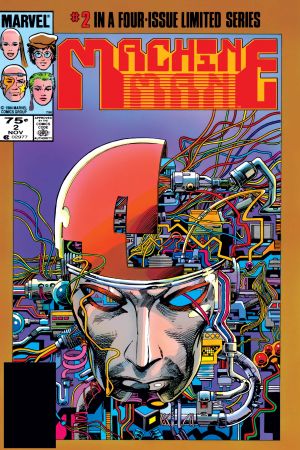 Machine Man (1984) #2
published

added to marvel unlimited

penciler

letterer

writer

colorist

inker

penciller (cover)
What is Marvel Unlimited?
Now, the other Arno came to us Marvelites via IRON MAN #12 in the not-so-long-ago of 2013. This Stark turned out to be Tony's brother…well, his adoptive brother, see, because Tony turned out to be the son of somebodies who weren't Howard and Maria Stark and…golly. The twists and turns of tumultuous titles, eh? Regardless, this Arno's now part of the here-and-now Marvel Universe, while the other Arno's from a possible future of an alternate universe. We think.
Didja Know… Arno Stark wasn't originally an Iron Man baddie?
Hang onto your hats, heroes, 'cause we're about to go down into a leporidae lair of epic proportions, and it's all due to time travel and the aforementioned alternate universes.
See, the Iron Man of 2020 sort of took over Tony Stark's business when Tony was thought to be terminated, but in fact he rose from his dirt nap to become Arno's advisor of a kind under the name "Howard," as seen in the 1994 IRON MAN 2020 graphic novel. But before that—chronologically!—Arno attacked a reawakened Machine Man in 1984's MACHINE MAN #2 as an agent of the outrageously older Sunset Bain.
Got it? Now another curveball just because we love ya, sweetie—Arno also sputtered through a slugfest with Spider-Man in the 1986 AMAZING SPIDER-MAN ANNUAL #20, a titanic tale wherein Iron Man 2020 traveled back through time to track down a terrorist as a child to gain his retinal patterns to defuse an explosive device in the "future"…actually an alternate Earth's future. Sadly, all Arno accomplished was to scar the poor kid and set him up for the devious deeds he did in 2020, which cost Stark his own wife and kid, not to mention the surrounding area due to the device.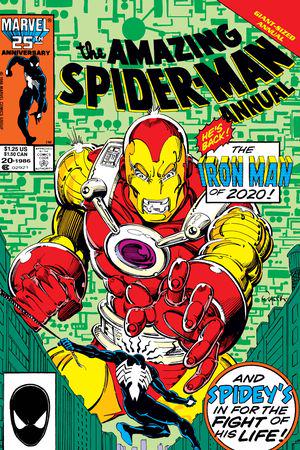 Amazing Spider-Man Annual (1964) #20
published

added to marvel unlimited

letterer

colorist

inker

penciller (cover)

penciler

writer
What is Marvel Unlimited?
Whew. Onward.
Didja Know… Arno's Armor Allows Him Access to Roller Skates?
Little backstory first, bunky: Tony Stark's been using Iron Man roller skates since way back in TALES OF SUSPENSE (1959) #45. Trendy? True! Snazzy? Sure! Embarrassing? Hey, that's a matter o' opinion, tough guy!
Anyway, in 2013's IRON MAN #22 we learned that Arno's armor also featured fun finessing of the famous footwear, but updating it as invincible inlines. What can we say, son? Iron Mans have always been slaves to fashion, and perhaps roller boogie's just another way-out way for Starks to blow off some steam.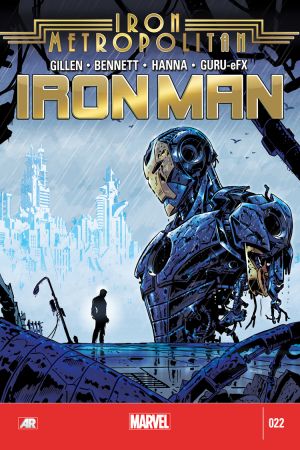 The Hype Box
Can't-miss news and updates from across the Marvel Universe!