Comics
Published March 23, 2023
The Return of 'Doctor Strange'
Writer Jed MacKay conjures up a new era—and series—for Marvel's Sorcerer Supreme around the character's 60th anniversary!
Jed MacKay has what can be best described as a tumultuous recent history with Doctor Stephen Strange. After all, the writer plotted and penned Marvel's maestro magician's demise over a year ago with the DEATH OF DOCTOR STRANGE event, then transformed Clea into an all-new Master of Mystic Arts in STRANGE (2022). Now, with the Sorcerer Supreme on the precipice of reclaiming his mantle, the new ongoing series DOCTOR STRANGE (2023) falls once again to MacKay, now joined by legendary artist Pasqual Ferry.
How will MacKay manage the developing adventures of the good Doctor? What lessons did Strange learn during his time among the deceased? And, now that her husband and predecessor has returned, what role falls to Clea?
We asked all these questions and more in an effort to forecast the future for Marvel's mystic realm with Jed MacKay!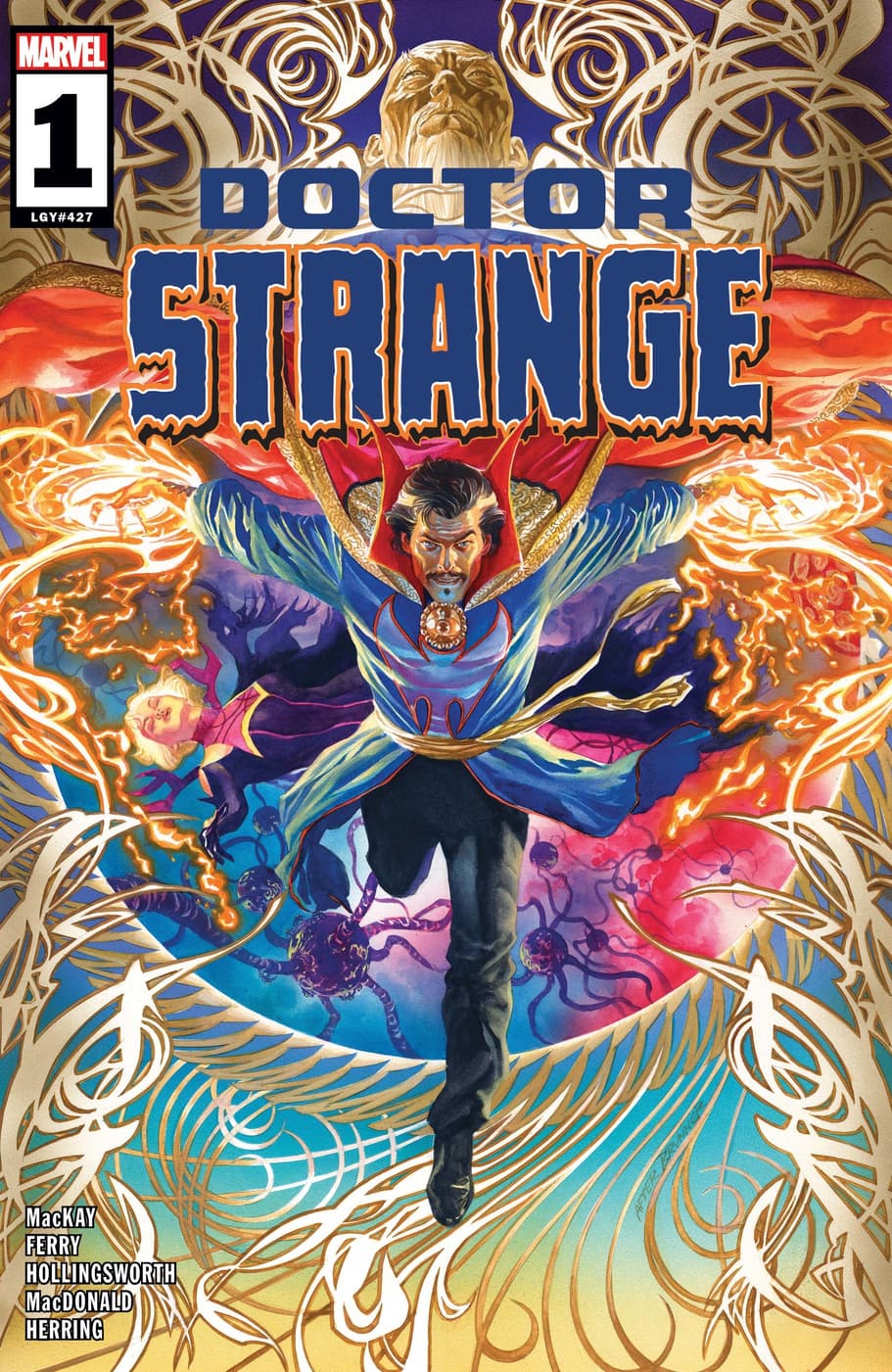 Jed, what is your personal mission statement for DOCTOR STRANGE?
JED MACKAY: We're starting with a pretty simple premise: Stephen Strange is back. And that means the Doctor is in. But what exactly does that mean? There are any number of magical problems in the world that Super Heroes run into throughout the day, and who do they go to for help? Doctor Strange. Of course, that's our jumping-off point: the world of magic has been turned upside down and inside out since Strange died, and there's plenty to put to rights, both for Stephen and Clea, as well as Pandora Peters and Wong, the agents of W.A.N.D.!
[RELATED: Meet W.A.N.D., S.H.I.E.L.D.'s Secret Magic Division]
How is the collaboration between you and Pasqual Ferry going so far?
JED MACKAY: Quite well, I think—as I've said before, Pasqual is a wonder. Anything I come up with, he executes in a much better fashion than I could imagine. I try to provide enough guidance for what the story needs, but everything else is up to Pasqual to interpret as he sees fit.
This series culminates more than a year of storytelling for you through THE DEATH OF DOCTOR STRANGE and STRANGE. What did you learn over that course about Stephen's world?
JED MACKAY: It is very funny to have had charge of the Doctor Strange corner of Marvel for 15 issues and only now getting into telling a proper Doctor Stephen Strange story. [Laughs] I think it's an interesting position to be in: we've spent a lot of time looking at what the world looks like in Strange's absence, and now we're going to explore what it looks like when he's back on the scene.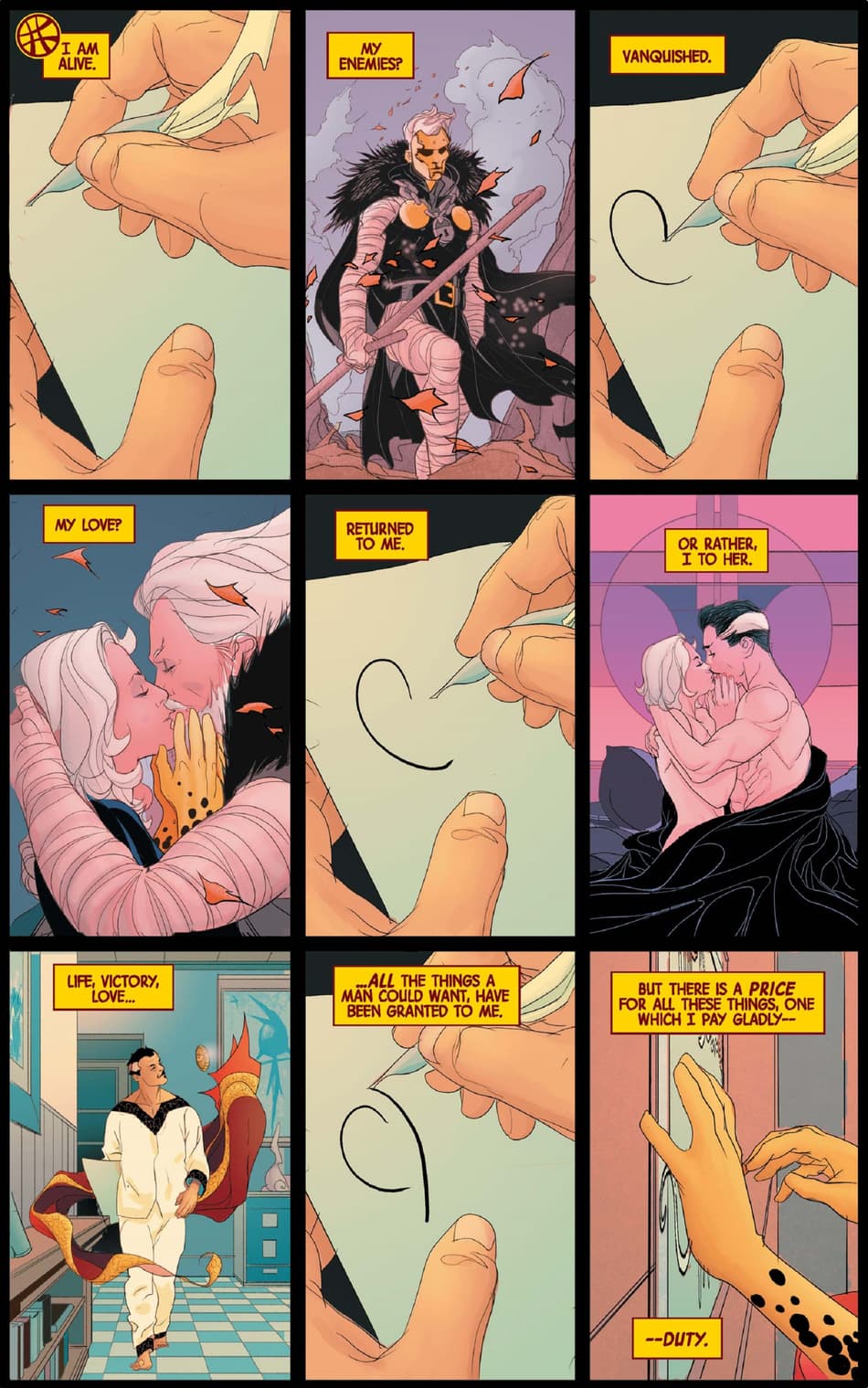 How is Stephen a different Sorcerer Supreme now than he was prior to dying?
JED MACKAY: Well, for one thing, he's back to being a married man. The death and new life of Stephen Strange has finally bridged the gulf that kept Clea and Stephen apart for so long, so now we're looking at Doctor Strange as one half of the Marvel Universe's magical power couple.
Having spent so much time with Clea, are you finding it challenging to share the stage between the two characters?
JED MACKAY: I don't think so—it's quite nice for Clea and Strange to have one another to bounce off of, setting up bits and paying them off. Plus it's good fun to write them as a couple after so long apart!
Other than Clea herself, what will carry over from STRANGE into DOCTOR STRANGE?
JED MACKAY: Well, we're going to see some of the fallout from THE DEATH OF DOCTOR STRANGE, where the Warlord States established on Earth by Dagoth, Umar, Aggamon and Tiboro will come into play, including what's happening to the refugees of Kalumesh after the Peregrine Child destroyed their city and ate Dagoth. Similarly, we're going to follow Pandora and Wong into the next stage of what W.A.N.D. will become, now that the Blasphemy Cartel's been dispensed with!
How do you craft threats epic and worthy of Strange and Clea?
JED MACKAY: I mean, I don't really have to, the House of Strange certainly has a deep back catalog of weirdies to draw upon. I'm writing a Dormammu issue right now, and he's one of the best and nastiest in all of Marvel. That said, when I'm—or in this case—when Pasqual and I are coming up with some nastiness to throw in Clea and Stephen's direction, the trick is to make it hit close to home. Doctor Strange is the healer of the entire Earth Dimension, and the ailments he deals with in the forms of cosmic conquerors and bleak gods must match up accordingly.
Who will make up the supporting cast for this series?
JED MACKAY: In the Sanctum, we'll revolve around Stephen, Clea, and Bats, while out in the world, we'll see Wong and Pandora get up to their W.A.N.D. business. That's not all, but all we can really talk about right now!
How will Stephen and Clea figure into the larger Marvel Universe? As they deal with matters pretty far removed, how do you keep them integral?
JED MACKAY: As I said, Strange is taking on the role of a consulting doctor, helping his colleagues deal with things of a magical nature that they're not necessarily well-equipped to handle. Which is nothing new for Doctor Strange—I think he's probably one of the most frequently-appearing guest stars in all of Marveldom. Hell, I think he was guest-starring before he even came back to life! [Laughs]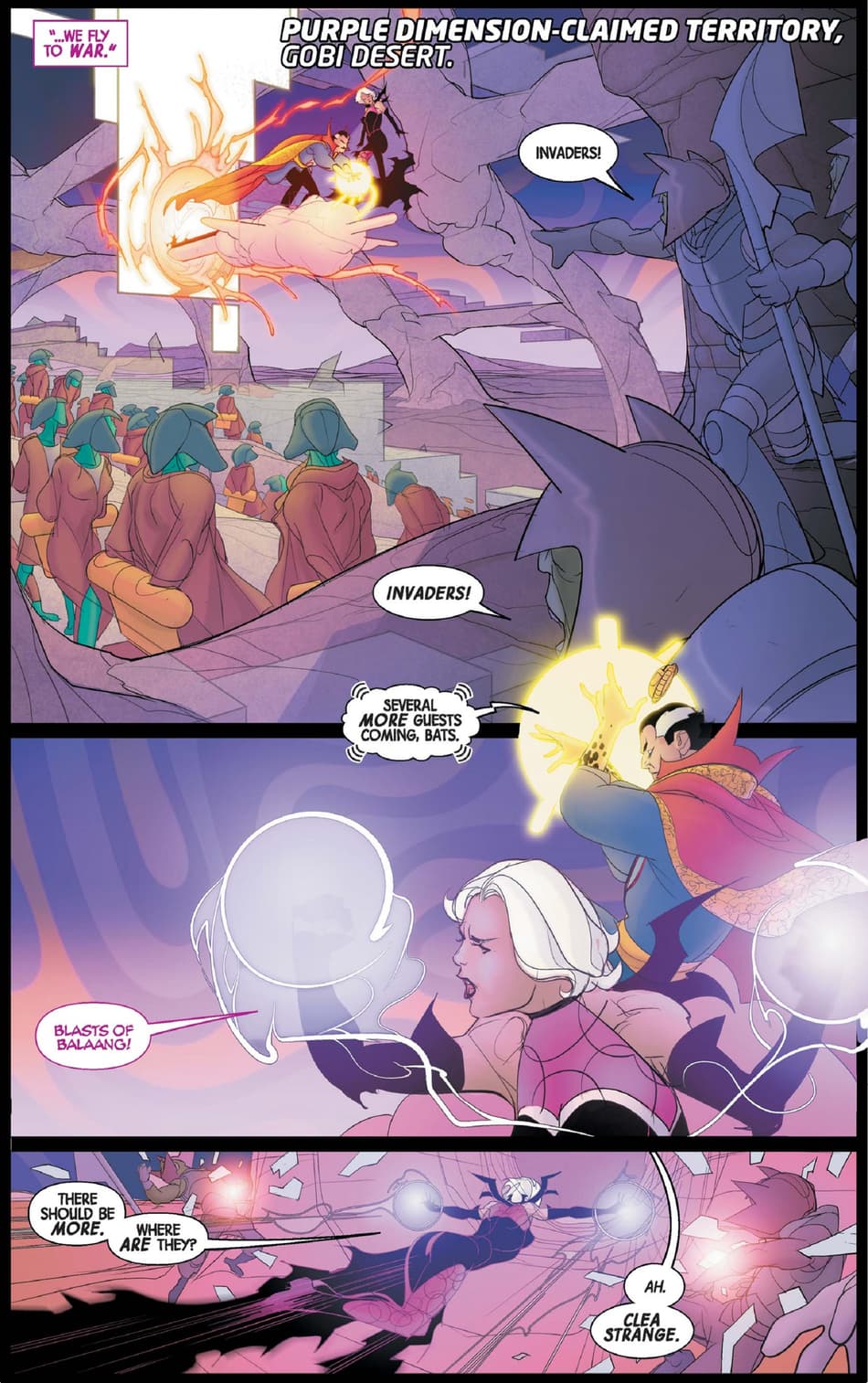 DOCTOR STRANGE (2023) from Jed MacKay and Pasqual Ferry begins a new adventure for Stephen and Clea! Pick up issue #1 in comic shops now!
The Hype Box
Can't-miss news and updates from across the Marvel Universe!