Comics
Published August 29, 2019
Examining the Mad Titan's Complicated History with Gamora in 'Thanos'
Writer Tini Howard previews the grand finale of the series, coming September 25!
Thanos has set into motion the chain of events between him and Gamora that will inspire loyalty, bloodshed, and betrayal across the galaxy...but what does the Magus have to do with it?
On September 25, witness the beginning of the Mad Titan's end with Tini Howard and Ariel Olivetti's thrilling conclusion to a calamitous cosmic chronicle in THANOS #6!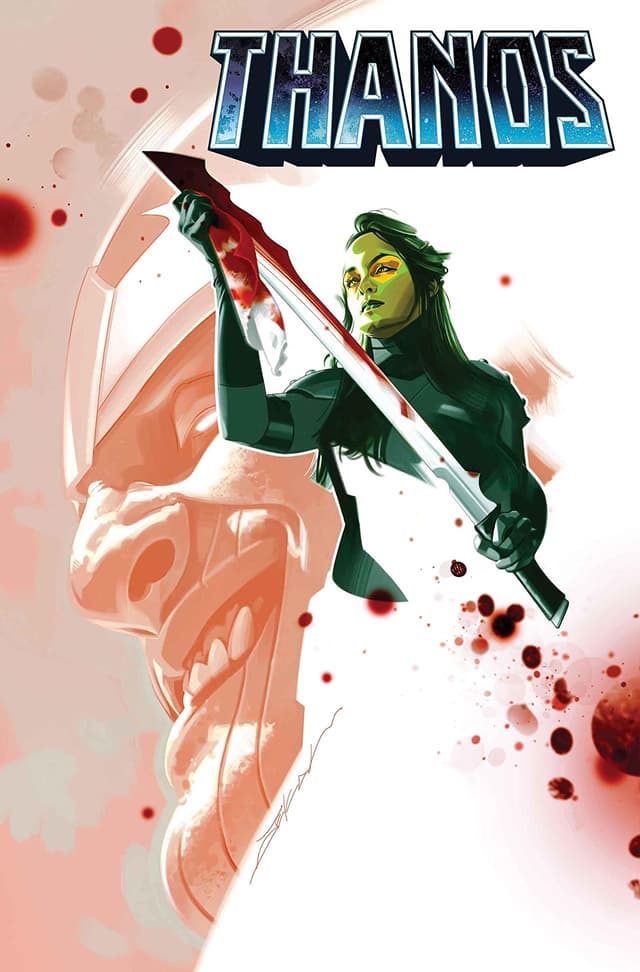 THANOS (2019) has quickly become a definitive source on the dark and difficult relationship between the Mad Titan and the young girl that would eventually become the Most Dangerous Woman in the Universe. Ahead of the culmination to this operatic journey, writer Tini Howard had a few words to share about what's to come. "We certainly put a lot of Gamora into our Thanos mini," she notes, "and there's a reason for that. Raising another creature that can grow to speak against you is a scary thing, right? We needed a way to look at Thanos through a lens we haven't seen—one where we aren't necessarily on his side or against it, but sort of protected, close to him, where no one else sees.
"And if you're reading the book already, you know that Gamora's telling this story for a few reasons: one, Thanos is dead, he's not around to hunt her down for speaking the truth, and two...she's got some precious cargo who needs to know what she knows."
An ominous statement that portends a sinister finale... Now for one last look ahead of the ending, here are a few exclusive preview pages from THANOS #6.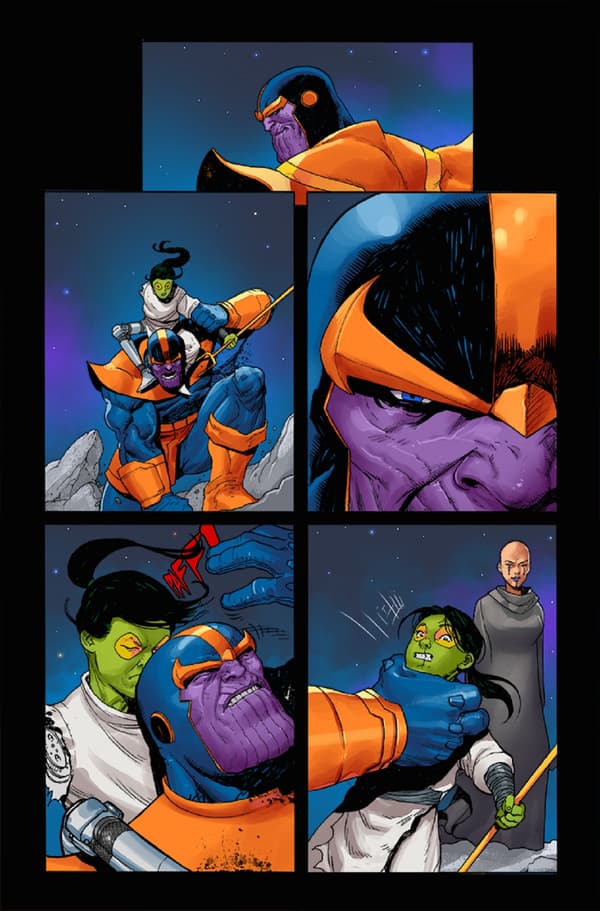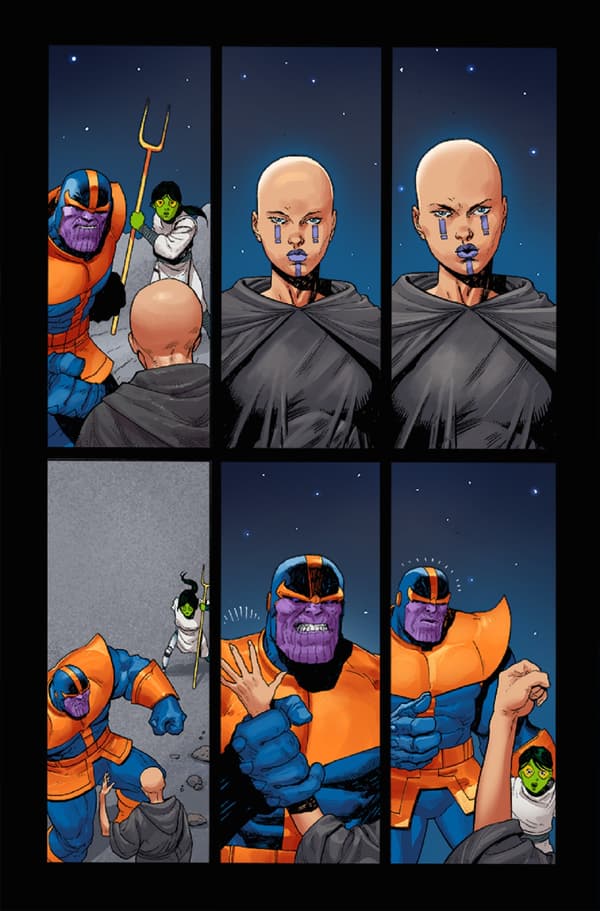 The Hype Box
Can't-miss news and updates from across the Marvel Universe!