Comics
Published October 22, 2021
Get Your First Look at the Stories Celebrating Indigenous Talent and Characters in 'Marvel's Voices: Heritage' #1
Check out all the covers and interior artwork from 'Marvel's Voices: Heritage' #1, on sale November 24!
Next month, Marvel Comics continues its tradition to uplift and spotlight Indigenous and First Nations creators and characters in MARVEL'S VOICES: HERITAGE #1!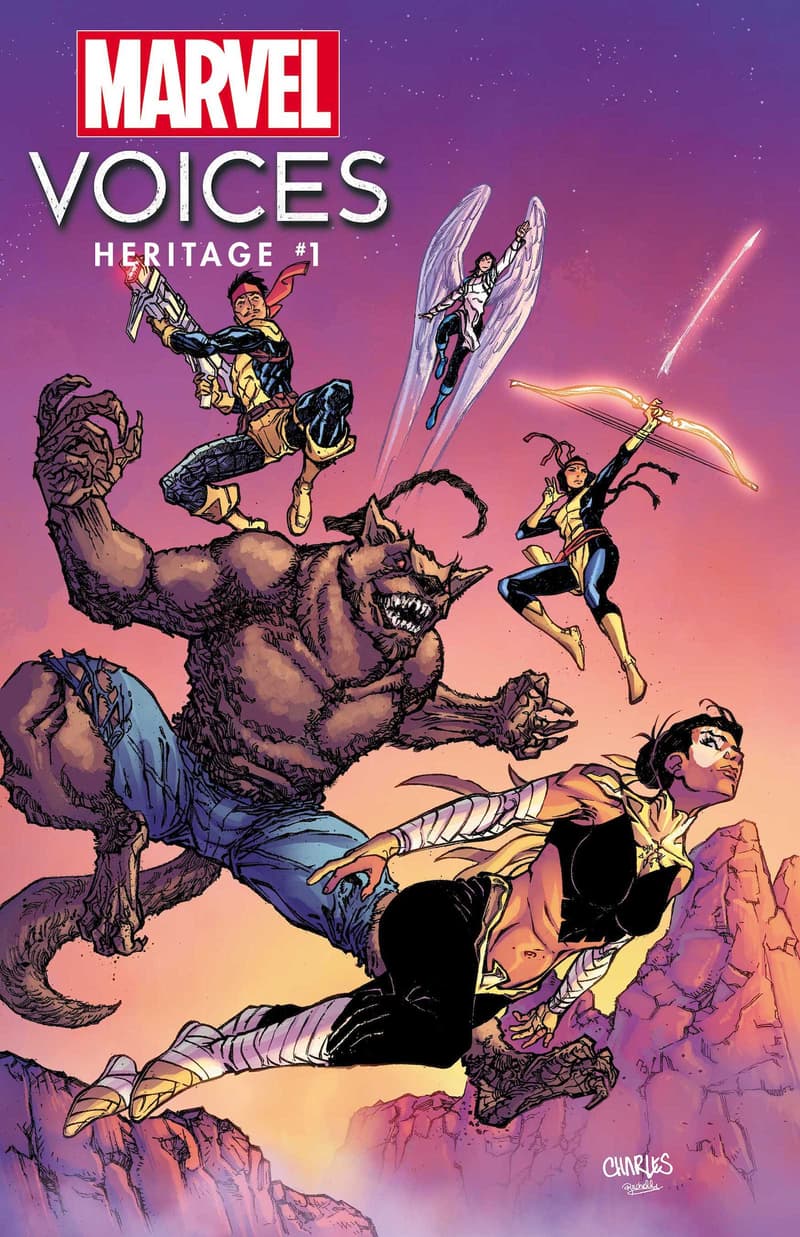 Now in its second year, the hit series will feature Indigenous writers and artists, including talent who contributed to the first MARVEL'S VOICES: INDIGENOUS VOICES title last year as well as many rising stars making their Marvel Comics debut! These creators will come together on four thrilling stories that dive into the past, present, and future of the Marvel Universe and star some of Marvel's most iconic Indigenous Super Heroes.
New York Times bestselling author Rebecca Roanhorse and acclaimed Navajo artist Shaun Beyale will further reveal the fascinating story behind River, the mysterious stranger from the pages of Rebecca Roanhorse's new PHOENIX SONG: ECHO series! Discover Snowguard's greatest hopes and fears in a tale by celebrated filmmaker Nyla Innuksuk and artist Natasha Donovan!  And writer Steven Paul Judd and artist David Cutler explore the legacy of Jason Strongbow, AKA American Eagle, in a poignant tale about this classic Navajo Super Hero.
"A Friend in Need," starring River
Writer – Rebecca Roanhorse
Artist – Shaun Beyale
Inker – Belardino Brabo
Colors – Morry Hollowell
"I am thrilled to be back for a new MARVEL'S VOICES issue," says Roanhorse, "and to give readers a peak at River, a new and very complicated character who plays an important role in the new PHOENIX SONG: ECHO series. Is he a hero or a villain? Check out PHOENIX SONG: ECHO to find out."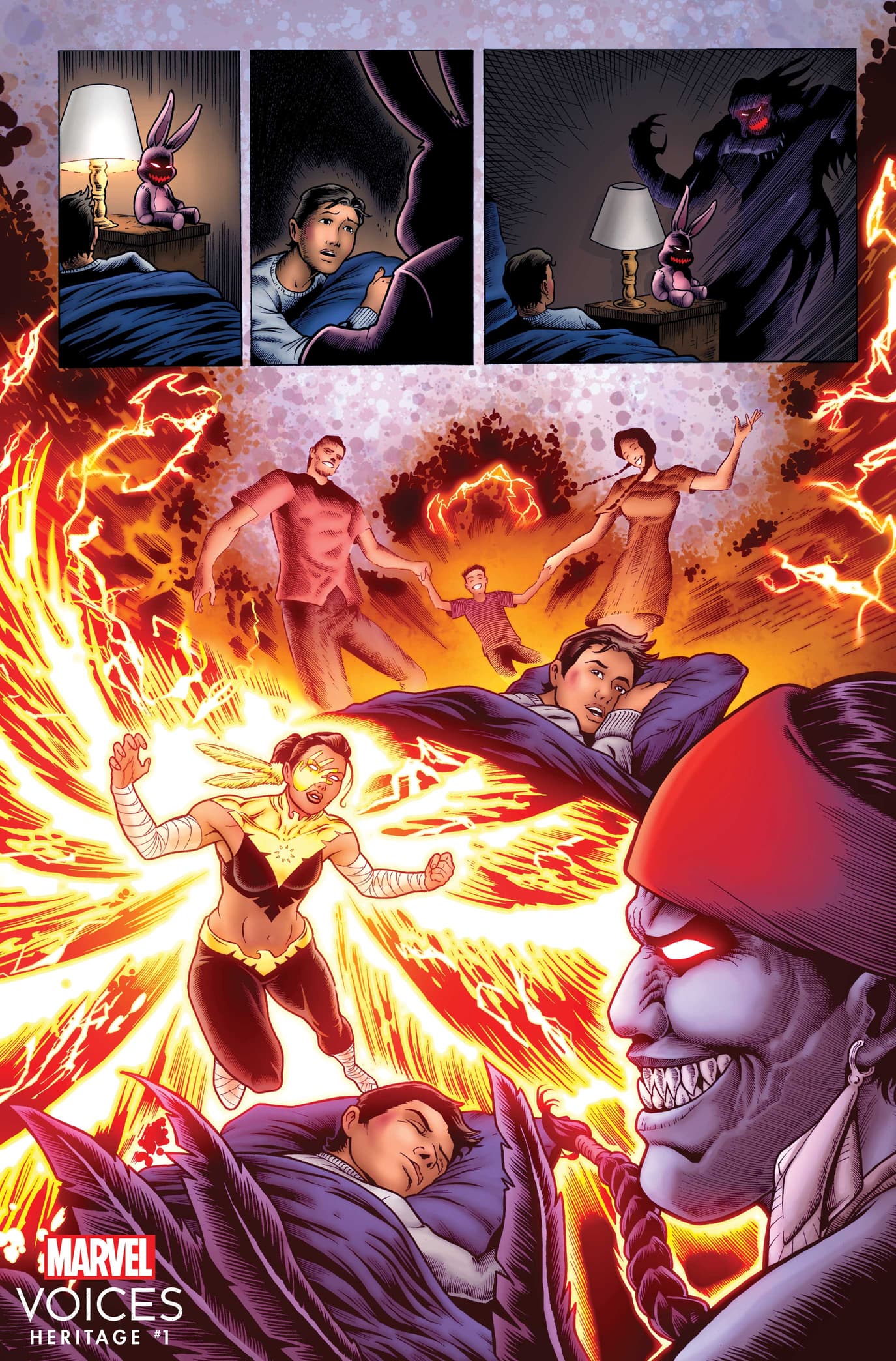 "Snowguard and the Tuurngait," starring Snowguard
Writer – Nyla Innuksuk
Artist – Natasha Donovan
Colors – Rachelle Rosenberg
"Telling a story in this shorter format turned out to be more challenging and more enjoyable than I expected it to be," Innuksuk notes. "I had a lot of fun returning to the character of Snowguard and the community of Pang. I look forward to traveling back to the magical community in real life soon."
"Not Dead Yet," starring American Eagle
Writer – Steven Paul Judd
Artist – David Cutler
Inker – Jose Marzan Jr.
Colors – Paris Alleyne
"I respond to characters who go overlooked by, and/or exist on the fringes of, society," explains Steven Paul Judd. "Telling the story of an aging Super Hero who's past his prime and challenged to find out if he still has any gas left in the tank felt like a fun opportunity to explore more realistic (and funny) facets of these types of characters who often appear ageless."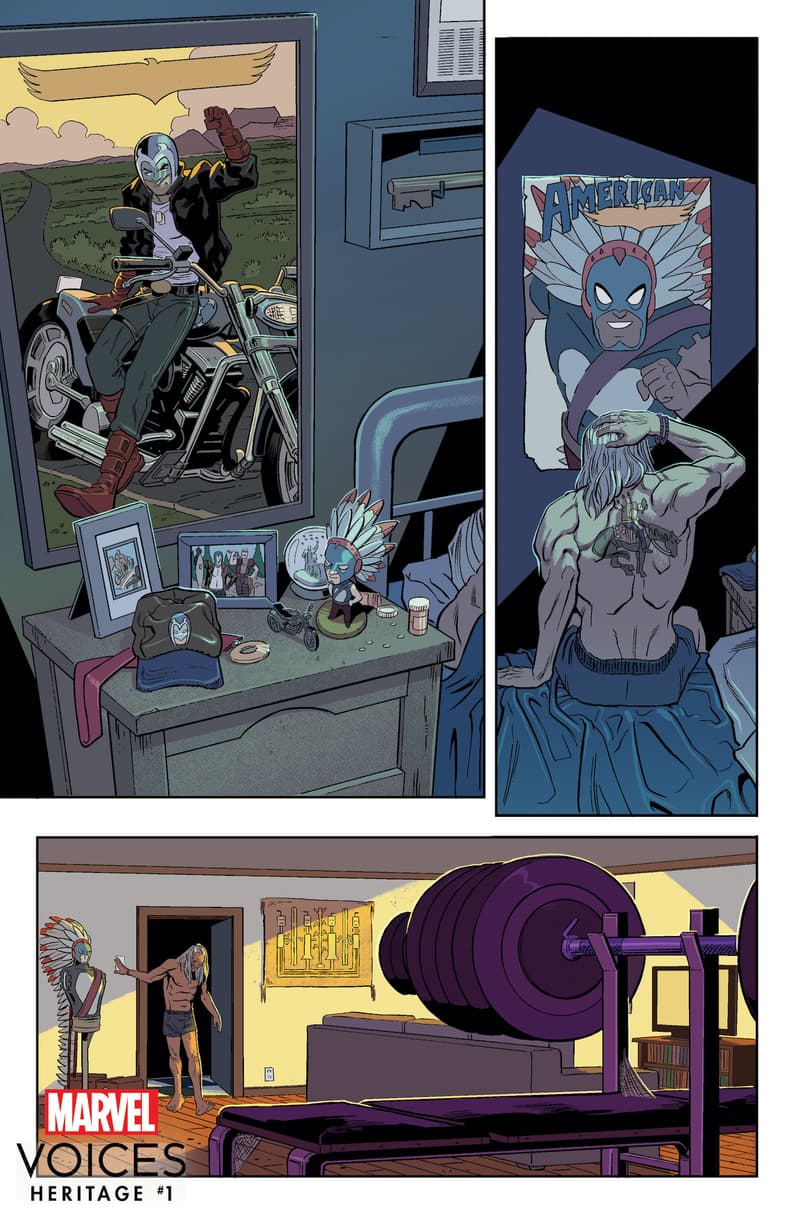 Look through the variant covers in the gallery below! Pick up MARVEL'S VOICES: HERITAGE #1 on November 24, and stay tuned for announcements about other Marvel's Voices one-shots coming your way!
MARVEL'S VOICES: HERITAGE #1
Written by REBECCA ROANHORSE, NYLA INNUKSUK, BOBBY WILSON, and STEVEN PAUL JUDD
Art by JIM TERRY, DAVID CUTLER, NATASHA DONOVAN, and SHAUN BEYALE
Cover by KYLE CHARLES
Variant Cover by AFUA RICHARDSON
Hidden Gem Variant Cover by BILL SIENKIEWICZ
Variant Cover by JIM TERRY
Variant Cover by MARIA WOLF
Variant Cover by DAVID MACK
Variant Cover by ROY BONEY
The Hype Box
Can't-miss news and updates from across the Marvel Universe!