Comics
Published January 19, 2018
Flashback Friday: Legion
Prep for the new series by looking back at David Haller's first appearance!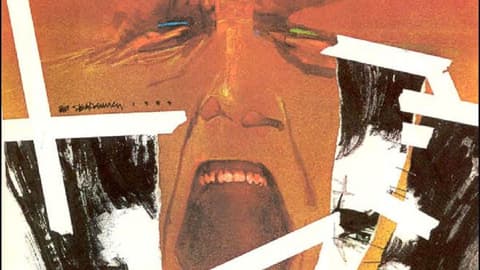 Every Friday, we use the powers of Marvel Unlimited to look back at the very first appearance of a major character, place, or object that made waves this week.
While fans have been celebrating David Haller's return to comics in writer Peter Milligan and artist Wilfredo Torres' LEGION #1 (out next week!), the character's presence hasn't always prompted such a positive response. In Haller's first appearance, his arrival wasn't cheered—it was met with dread.
The young man known as Legion debuted in 1985 on the second-to-last page of writer Chris Claremont and artist Bill Sienkiewicz's NEW MUTANTS #25. Presented as an entry in Moira MacTaggert's notes on the mutant subjects of Muir Island, the reveal not only gave us our first look at Haller, but a wealth of introductory information.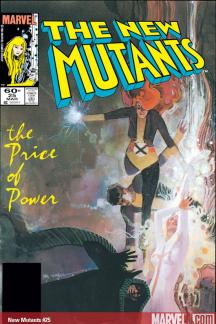 He looked like a teenager. He'd been catatonic for half of his life. And he possessed telekinetic and telepathic abilities passed onto him by his father…Charles Xavier. Haller's mother, Gabrielle, was one of Xavier's patients when he worked as a therapist. And, despite their relationship, the Professor never knew that David was his son.
In the following issue, David lost control of his powers and blew up part of Moira's facility. Concerned for the well-being of her mutants, MacTaggert called in Professor X for some assistance. Charles came, and brought Banshee, Warlock, Doug Ramsay, Wolfsbane, and Dani Moonstar with him.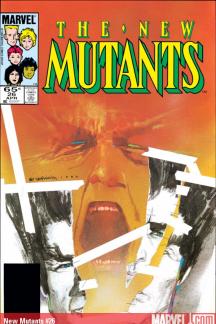 In his inspection of the Island, Xavier began suspecting foul play when he met Gabrielle Haller there. She explained that David was her son, but held back on telling him the father's identity. In an attempt to quell the chaos, the world's most prominent telepath then entered Legion's mind—but found himself, shockingly, ousted from his mental plane.
Haller's mindscape proved to be an expansive and potent place. When Xavier returned to Legion's mind, he found himself in an epic Soul War with one of David's alternate personalities that'd hijacked one of the young man's mutant powers. During this battle, Charles also learned of his own connection to the boy.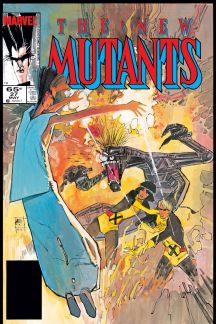 After resolving the fight and concluding the mindscape adventure, Charles sat down with David in the real world only to discover that three other personalities all still lived inside Haller's head. Saddled with such a complex and fragile mental state, Legion received word from his father that he would have his support as he grew older. Despite this promise, Charles and David were set for a challenging father-son relationship in the many years ahead.
FLASH FORWARD
A decade after making his first appearance, David Haller changed all of reality in a story called "Legion Quest" that ran through X-FACTOR #109, UNCANNY X-MEN #320–#321, X-MEN #40–#41 and CABLE #20. In that crossover, David decided that Magneto's madness was the source of much of the world's trouble, so he traveled back in time to kill him. Ultimately, however, Haller ended up accidentally killing his father instead, kickstarting the "Age of Apocalypse" storyline in the process. That event eventually led to the X-Men sending Bishop back in time so that he'd stop the wrongful assassination. In the process, Bishop stabbed Legion with his own psi-blade, sending them both spinning into Limbo.
The Hype Box
Can't-miss news and updates from across the Marvel Universe!