Comics
Published August 12, 2019
Get Caught By These Exclusive 'Web of Black Widow' Preview Pages
Look through the new series, debuting on September 4!
Blimey, True Believer! Brace yourself for a bombardment of battles, back-stabbing, and (just maybe) bloodshed with THE WEB OF BLACK WIDOW!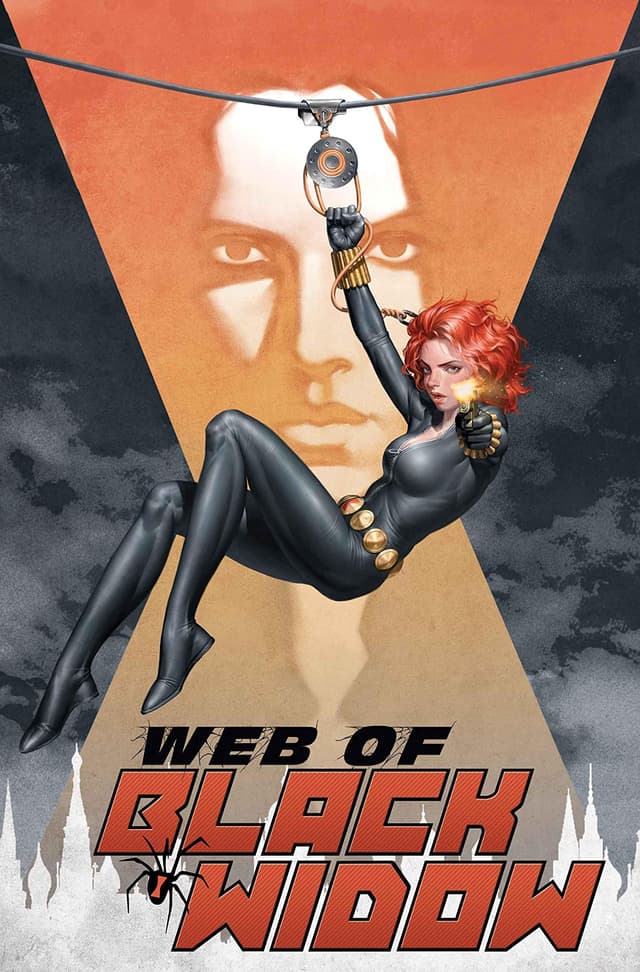 The undercover comic is coming to your local shop on September 4, bringing with it some brilliant "Black Widow: Year One" background and action. Written by Jody Houser with art by Stephen Mooney and a cover by Jung-Geun Yoon, one of Marvel Comics' longest-running heroes finally gets her due!
Natasha Romanoff is the deadliest spy in the Marvel Universe and the beating heart of the Avengers. But when a mysterious figure starts exploiting her past, the Widow may have to go back to Black—and off the grid. Who can she trust in this web of deceit? And more importantly—can her friends trust her? Don't miss the spy tale of the century as Bucky Barnes, AKA the Winter Soldier, teams up with Natasha!
Nat and Bucky have a history as long as war companions since the Widow's earliest days in the Red Room when both were trapped in service to the wrong side. It's one of the greatest—and most tragic—love stories of the Marvel Universe. And in THE WEB OF BLACK WIDOW, the world will try to get between them once again. With the Widow missing memories, she may find herself losing the only person who would have forgiven her for what she has to do next...
Pre-order THE WEB OF BLACK WIDOW #1 at your local comic shop today—and get a declassified gander inside THE WEB OF BLACK WIDOW #2 below!
The Hype Box
Can't-miss news and updates from across the Marvel Universe!