Comics
Published May 8, 2020
Get Caught Up with 'Miles Morales: Spider-Man'
Read the first six issues for free! Then pre-order issue #17 before it arrives next month!
"With great power there must also come great responsibility!" 
Those are the words that have guided Peter Parker as Spider-Man for decades. And ever since Peter passed along his Super Hero philosophy to his young protégé, Miles Morales, Miles has had his hands full dealing with the trials of being a hero while also navigating his teenage years.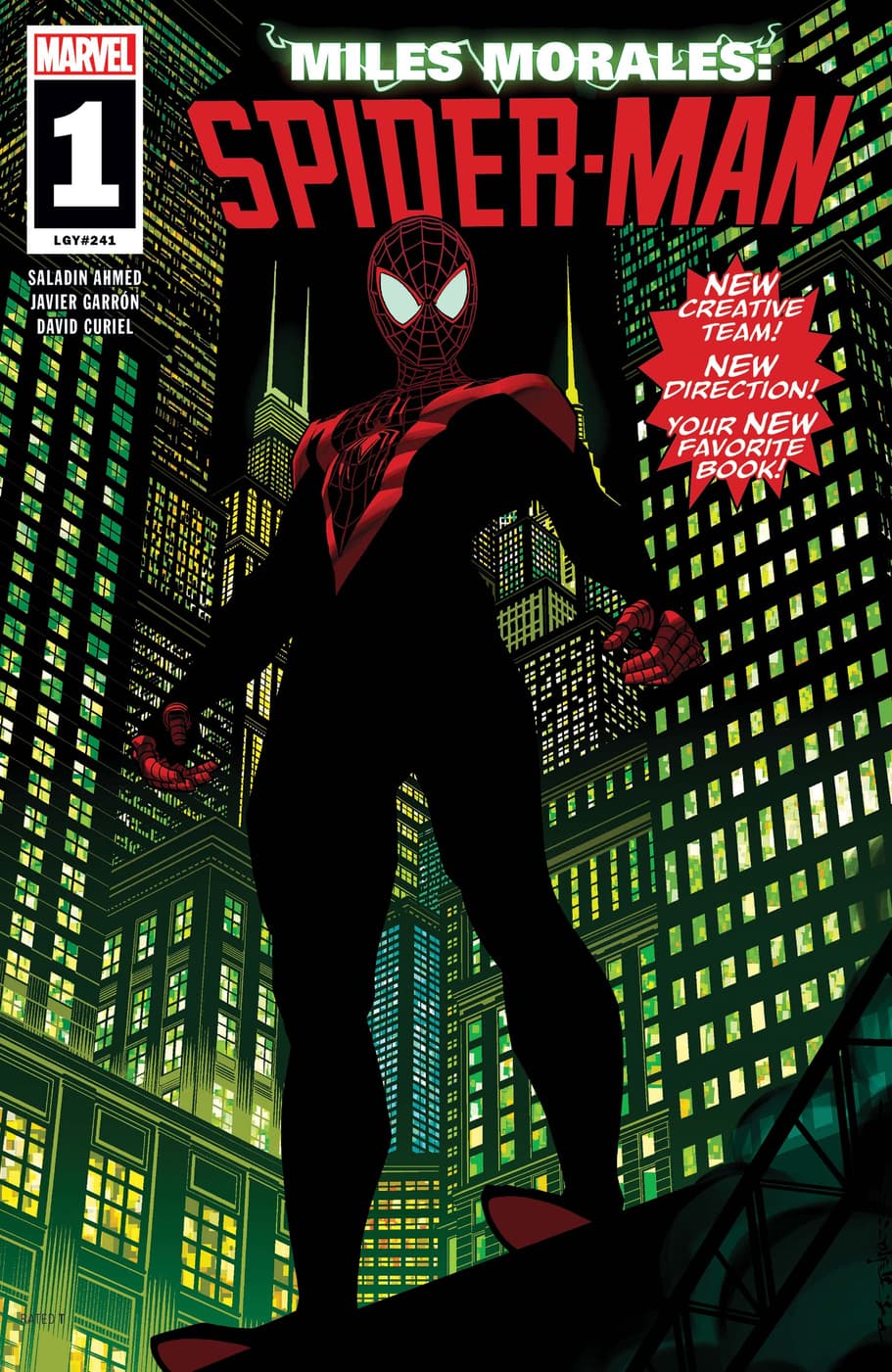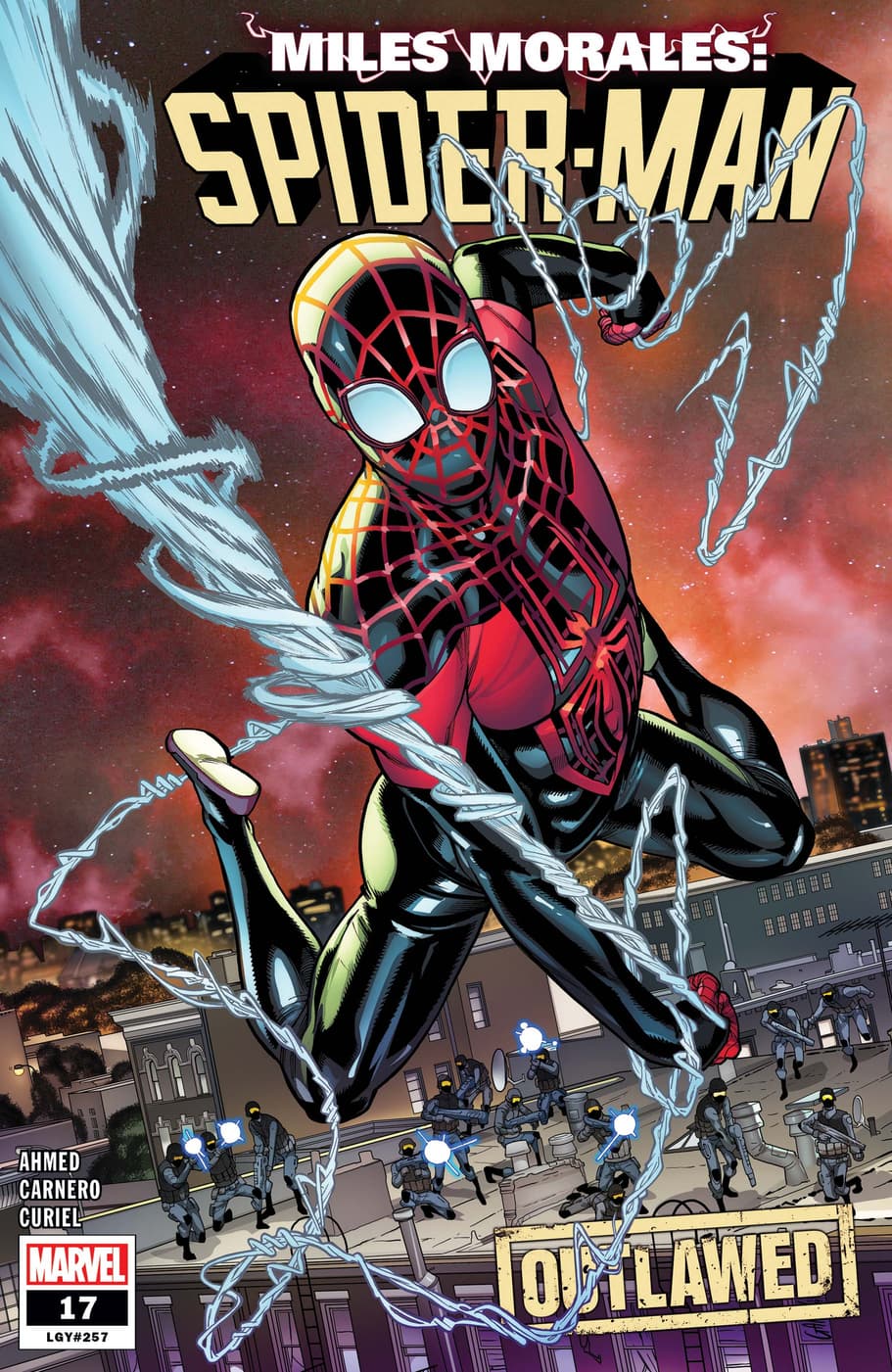 Reserve a copy by May 18 to read on release day! But for now, to better appreciate the thrilling run by Saladin Ahmed and artist Javier Garrón, Marvel.com is taking readers back to school for a little Miles Morales 101! Things have changed quite a bit since Miles came to live in the prime Marvel Universe at the end of SECRET WARS (2015). He's an older teen now, with a few years under his belt as Spidey. And unlike Peter Parker, Miles has a few people close to him who are in on the secret.
Who Knows Miles Is Spider-Man?
Miles' best friend, Ganke Lee, is his confidant and "man in the chair," when he needs to be. They're also roommates with their mutual friend, Judge. Ganke knows that Miles is Spider-Man. However, Miles has been reluctant to bring Judge even further into his inner circle.
Fortunately, Miles' parents, Jefferson Davis and Rio Morales, are fully aware of his double life and very supportive of their son. It makes a world of difference when Miles doesn't have to lie to his parents about who and what he is. If only everything else was as easy!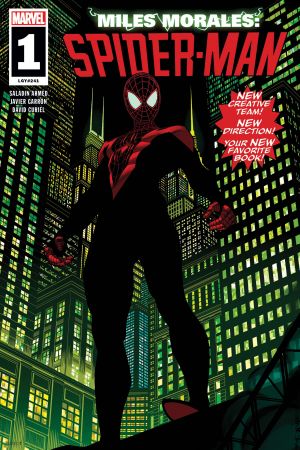 Miles Morales: Spider-Man (2018) #1
published

added to marvel unlimited

colorist (cover)

inker (cover)

penciler (cover)

editor

inker

penciler

letterer

colorist

writer
What is Marvel Unlimited?
Young Love
Barbara Rodriguez is Miles' "practically-official girlfriend." The feeling is mutual. There's an undeniably strong connection between Miles and Barbara...perhaps too strong. Barbara knows Miles so well that she can tell when he's lying or keeping secrets from her. And since Miles doesn't want her to know that he's Spider-Man, he's invited some serious friction into their relationship.
School Daze
Miles and his friends are students at Brooklyn Visions Academy, a prestigious charter school. Recently, Miles has taken up creative writing and it's given him an outlet to express himself without reservations or secrets...even if no one but Miles can read his journal. For now. But the academic opportunities of Brooklyn Visions have also given Miles his latest nemesis.
The Rooney
Enter Brooklyn Visions' overbearing Vice Principal, Lyle Dutcher. He's convinced that Miles is a bad influence on his fellow students and doesn't take a day off from trying to prove his suspicions so he can expel Miles. But that's much easier said than done.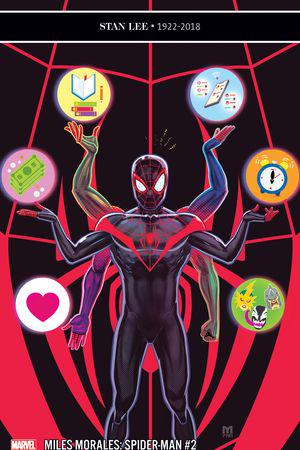 Miles Morales: Spider-Man (2018) #2
published

added to marvel unlimited

editor

inker

penciler

colorist (cover)

inker (cover)

penciler (cover)

writer
What is Marvel Unlimited?
Who's Been Stealing the Children?
While Miles and his friends have been relatively safe behind Brooklyn Visions' walls, someone has been kidnapping children and using them as Super Villain minions. Unfortunately for Miles, this case is going to hit close to home. He's also going to get help solving the mystery from some unexpected partners.
Mark of the Tombstone
Lonnie Thompson Lincoln has been making life difficult for Spider-folk since WEB OF SPIDER-MAN (1985) #35. As Tombstone, Lonnie was a brutal mob enforcer even before he gained super strength, enhanced speed, and a resistance to nearly any kind of injury.
Miles hasn't really gone up against Tombstone until now, but he's going to have to deal with a villain who has fought Peter Parker to a standstill in the past.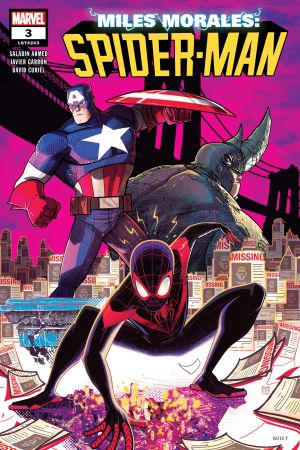 Miles Morales: Spider-Man (2018) #3
published

added to marvel unlimited

editor

inker

penciler

colorist (cover)

inker (cover)

penciler (cover)

letterer

colorist

writer
What is Marvel Unlimited?
A Starling in Flight
There's a new heroine taking to the skies as Starling, and her citizen alter-ego, Tiana, has a few secrets of her own. Starling's backstory will put a new light on one of the characters from Spidey's past. She also has quite a grudge against one of Miles' current adversaries.
But more importantly, Miles and Tiana have a near instant bond. In many ways, he's more drawn to her than he is to Barbara. But can Miles keep his secrets while building upon their mutual connection? There's only one way to find out! Now's your chance to take an even deeper dive into the world of Miles Morales and his friends!
Read MILES MORALES: SPIDER-MAN (2018) on Marvel Unlimited for free right now! Then pre-order MILES MORALES: SPIDER-MAN #17 with your local comic shop today!
The Hype Box
Can't-miss news and updates from across the Marvel Universe!