Comics
Published August 14, 2020
Get to Know Lauri-ell, the Newly Revealed Half-Sister of Captain Marvel
In this preview of 'Captain Marvel' #20, meet Lauri-ell!
Carol Danvers AKA Captain Marvel has a lot on her plate these days, including her new role as the Accuser in EMPYRE. But what great Marvel Comics story is without a few more wrenches in the gears? Back in CAPTAIN MARVEL #18, a big surprise was sprung on Carol -- a Kree half-sister! Marvel fans were introduced to Lauri-ell, who will play an important role in Carol's EMPYRE story. In next week's CAPTAIN MARVEL #20, written by Kelly Thompson with art by Cory Smith, we get to know Lauri-ell a little bit better.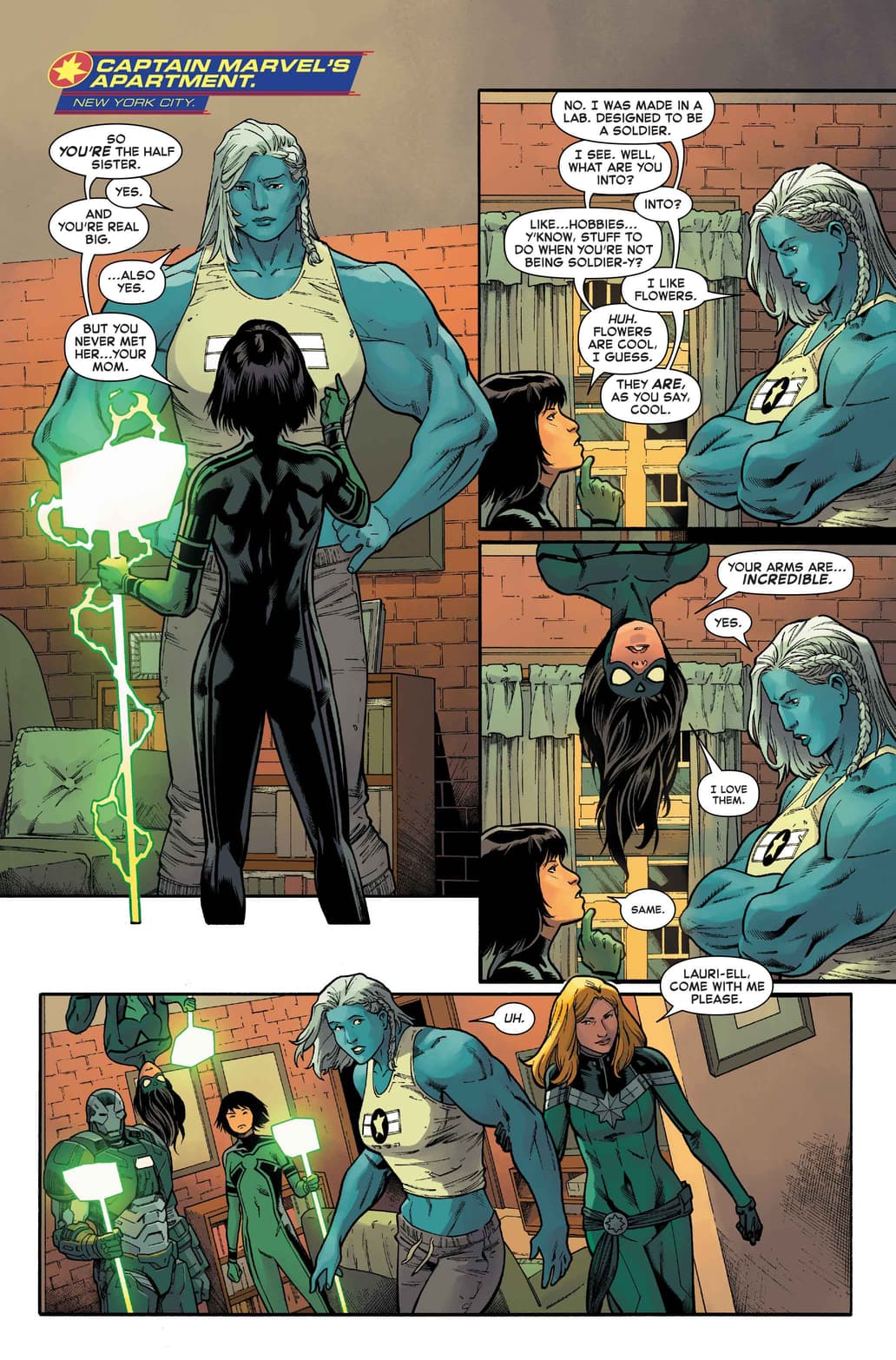 Kelly Thompson spoke to CBR.com about Lauri-ell's debut:
"The revelation of Carol's mother being Kree opens up amazing opportunities for further exploring Carol's connections to the Kree... and introducing a family member she was not aware of was almost too obvious. But when we started creating Lauri-ell, Carol's half-sister, I started to get genuinely excited about both the character herself and what she could bring to Carol and her world. It's such a rich area to explore for Carol. And then Cory went and designed Lauri-ell with these giant arms and shoulders and I think I'm in love. Wait... I've said too much."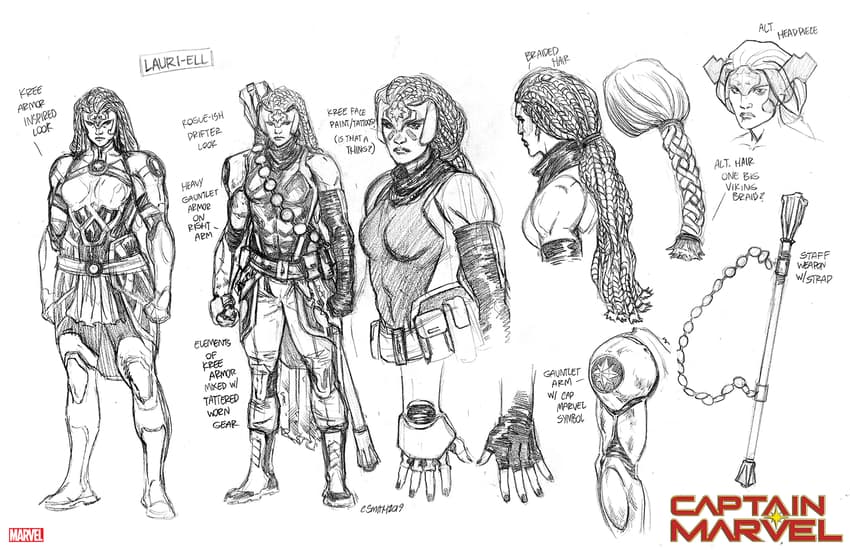 Cory Smith offered up his perspective on creating the look of Lauri-ell:
"Kelly gave me a great foundation to work from in designing Lauri-ell. She described Lauri-ell as a buff soldier built for combat; she would be tall with a pretty muscular upper torso but otherwise lean and athletic. I tried to stretch the limits of anatomy as much as I could to make her stand out amongst similar characters, like the Hulks. The idea was that even though she was born and bred to be a soldier, Lauri-ell has a very kind and sweet heart. So I gave her a big braid on one side of her hair to try and reflect that aspect of her character. She has a very strong, imposing presence in costume, but a peek under her helmet reveals a bit of a softer demeanor."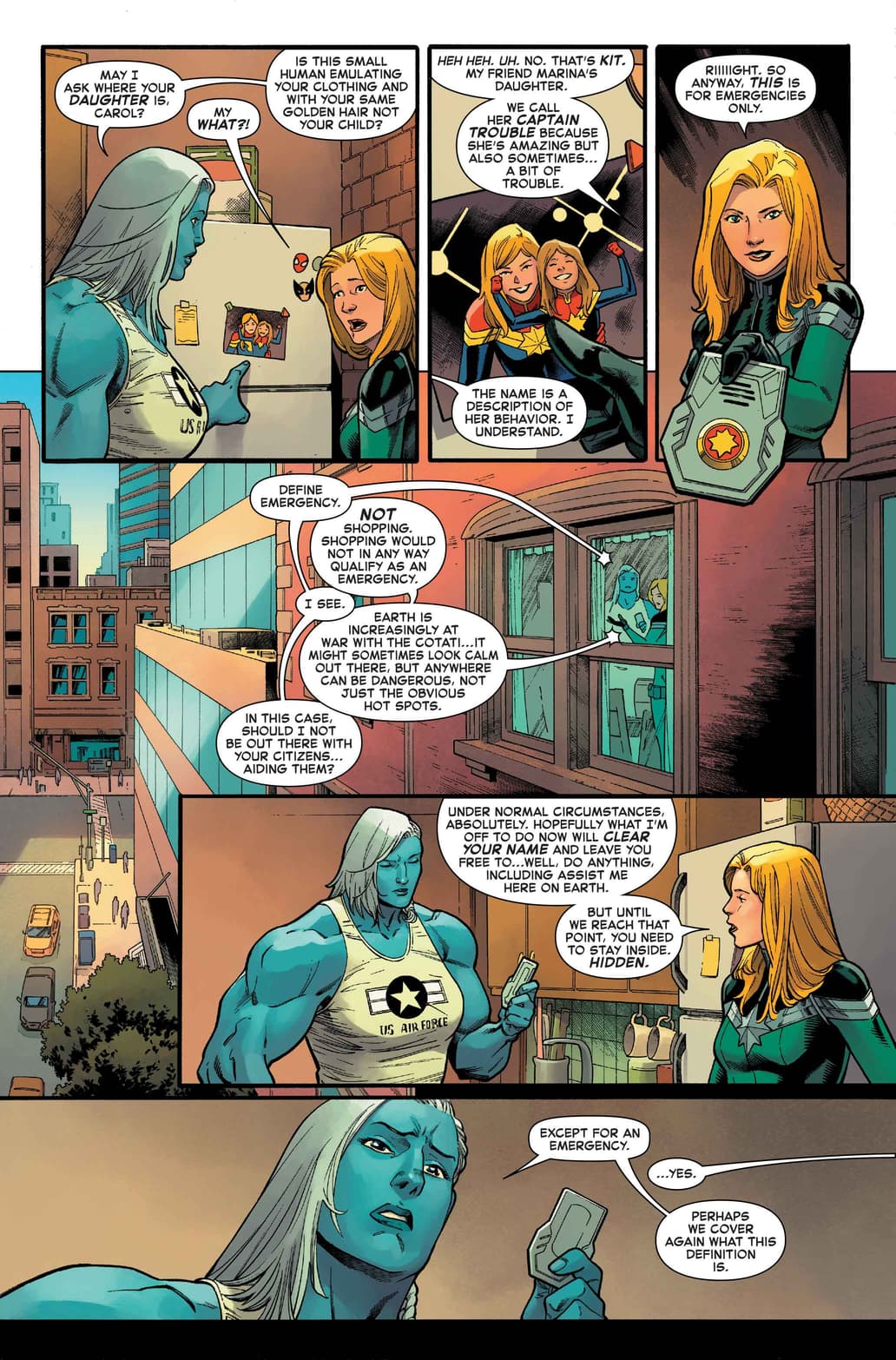 But that's not all that's going on in CAPTAIN MARVEL #20 -- Carol recruits some of her closest allies to unravel the mystery of the Universal Weapon -- and the woman she's meant to accuse. But is Carol splitting her power just when she'll need it most? And how is the united Kree/Skrull Empire going to react to three more HUMAN Accusers?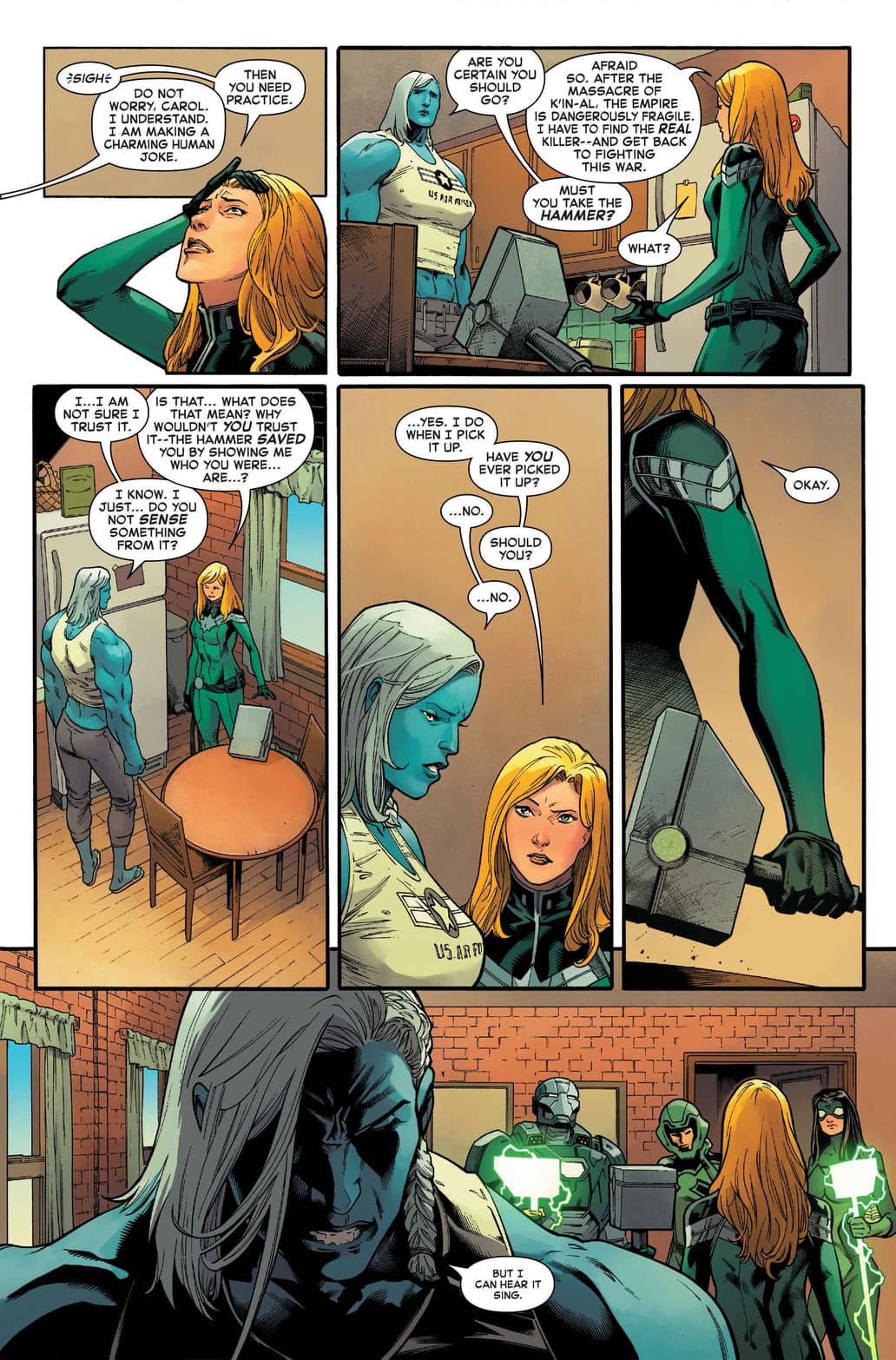 You can pick up CAPTAIN MARVEL #20, written by Kelly Thompson with art by Cory Smith, at your favorite local comic book shop or digitally on Wednesday, August 19! Be sure to ask your local comic book shop about their current business policies to observe social distancing or other services they may offer, including holding or creating pull lists, curbside pick-ups, special deliveries and other options to accommodate. Find and support your local comic book shop at http://comicshoplocator.com or by visiting http://marvel.com/lovecomicshops.
For digital comics, all purchases in the Marvel Comics app can be read on iPhone®, iPad® and select Android™ devices! Our smart-paneling feature provides an intuitive reader experience, ideal for all types of mobile device and tablet users!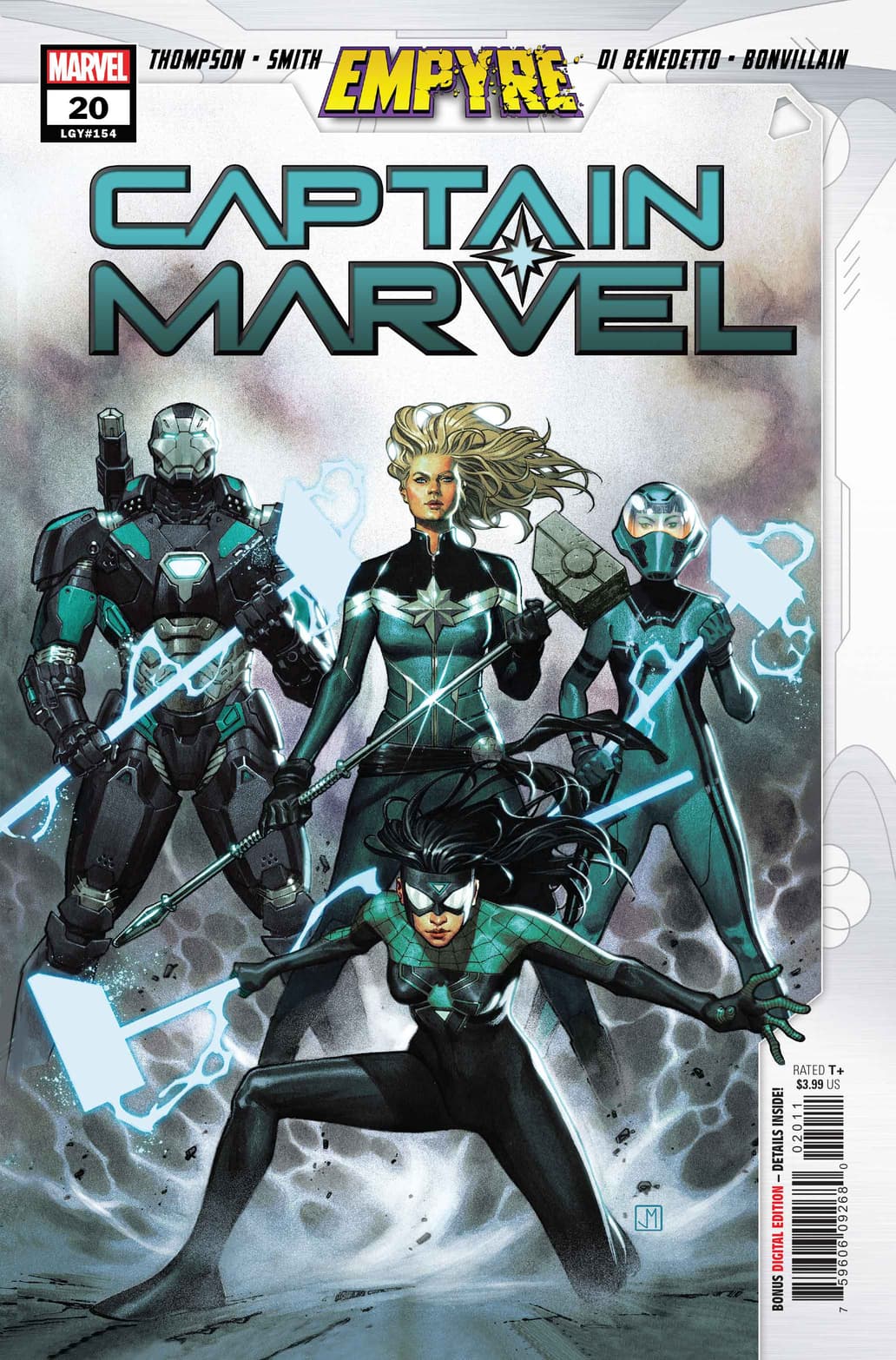 The Hype Box
Can't-miss news and updates from across the Marvel Universe!