Comics
Published November 7, 2019
'Ghost Rider': A Guide to Danny Ketch's Early Days as the Spirit of Vengeance
Catch up on the best stories featuring Danny Ketch as Ghost Rider!
Last month, writer Ed Brisson and artist Aaron Kuder reunited the brothers Ghost Rider in a brand new ongoing series, with GHOST RIDER #2 hitting comic shops this week. While Johnny Blaze rules in Hell, his brother Danny Ketch is picking up the slack as the Spirit of Vengeance on Earth... even though he doesn't want to.
While Robbie Reyes' Ghost Rider is currently hanging out with the Avengers, Danny's Ghost Rider is the reason that the character had a big revival in the '90s. Ghost Rider was such an instant hit that he quickly became one of Marvel's hottest characters, and the comic even spawned a spinoff line of comics called the Midnight Sons.
To celebrate the Ghost Riders' latest ride, Marvel.com is looking back at some of Danny's most memorable adventures as Ghost Rider.
The first issue of the '90s GHOST RIDER series is a masterclass of an origin story. Danny and his sister Barbara were caught in the wrong place and the wrong time on Halloween. Barbara's innocent blood was spilled, and Danny was transformed into the Spirit of Vengeance.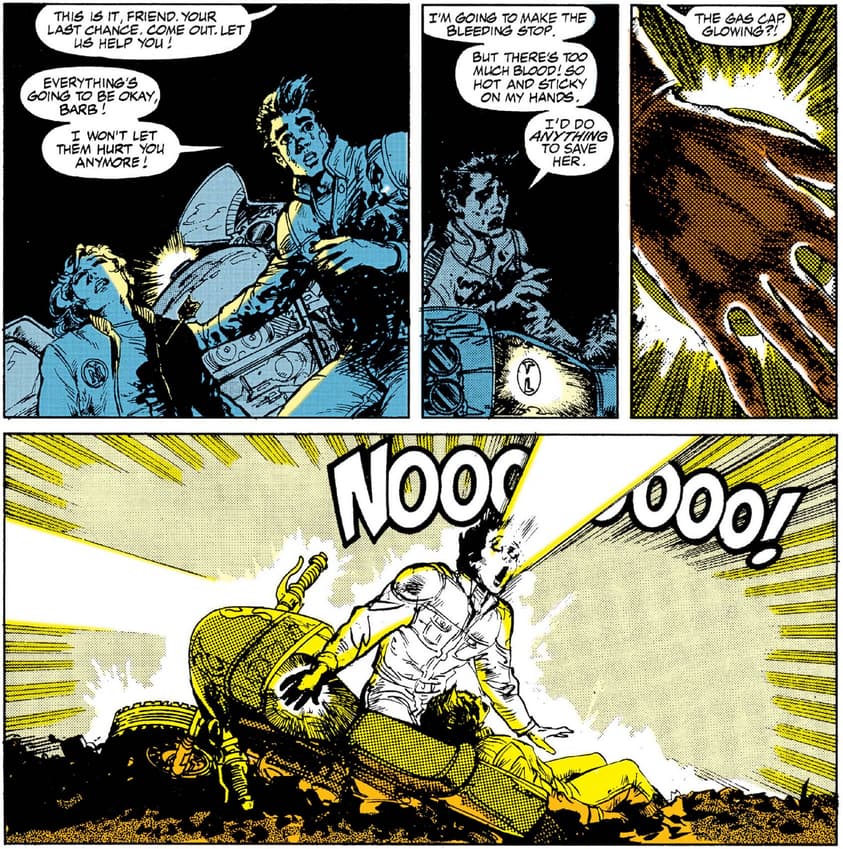 Early in Danny's run as the Ghost Rider, he encountered Frank Castle AKA the Punisher. Looking back, it's amazing to see their tense interactions while knowing that the two would team up quite a few times over the ensuing decade. Ghost Rider and Punisher didn't exactly see eye-to-eye, but they make a hell of a team.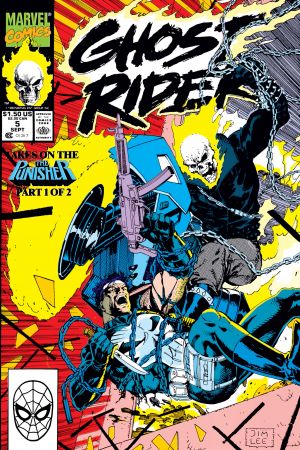 Speaking of teams, Johnny Blaze reentered the picture in this two-part tale. Long before Danny and Johnny learned they were brothers, the former Ghost Rider believed that his successor was possessed by Zarathos, the demon who had once been bonded to Johnny. After the prerequisite fight between heroes, Johnny and Danny found common ground and eventually formed a strong bond.
Plus, GHOST RIDER #15's glow-in-the-dark cover is by far one of the coolest gimmick covers we've ever seen.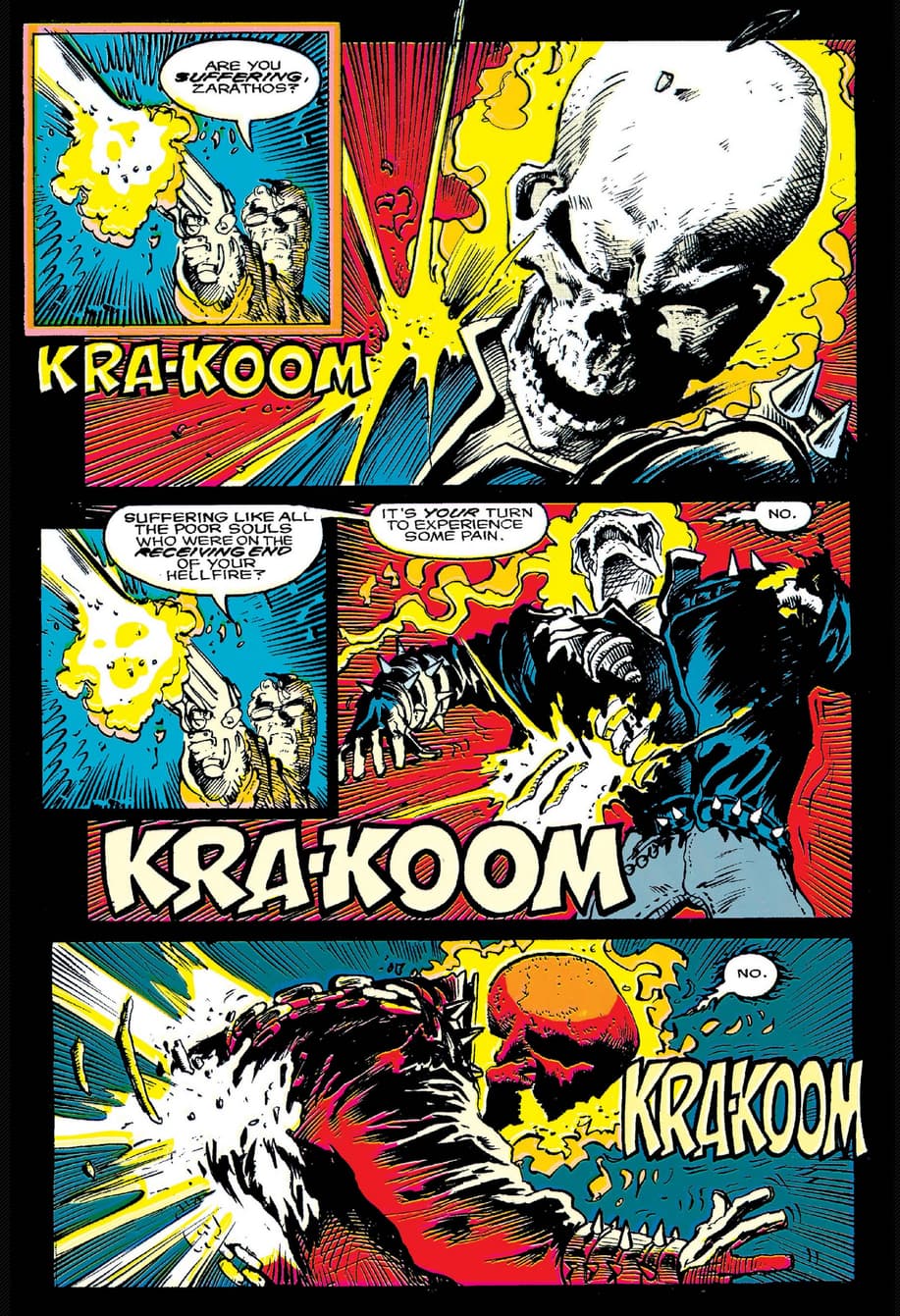 GHOST RIDER #25
For the first milestone issue of the '90s GHOST RIDER run, Danny was confronted by Blackout, the villain who killed his sister. Unfortunately for Danny, Blackout fatally injured him as well, forcing him to remain as the Ghost Rider in order to save his life.
This crossover was peak '90s, as the tail end of Jim Lee's X-MEN run brought the team to New Orleans for a confrontation with the Brood-infected Ghost Rider. While these issues are pivotal for Gambit's mythology, seeing Ghost Rider in action alongside the X-Men was a true treat.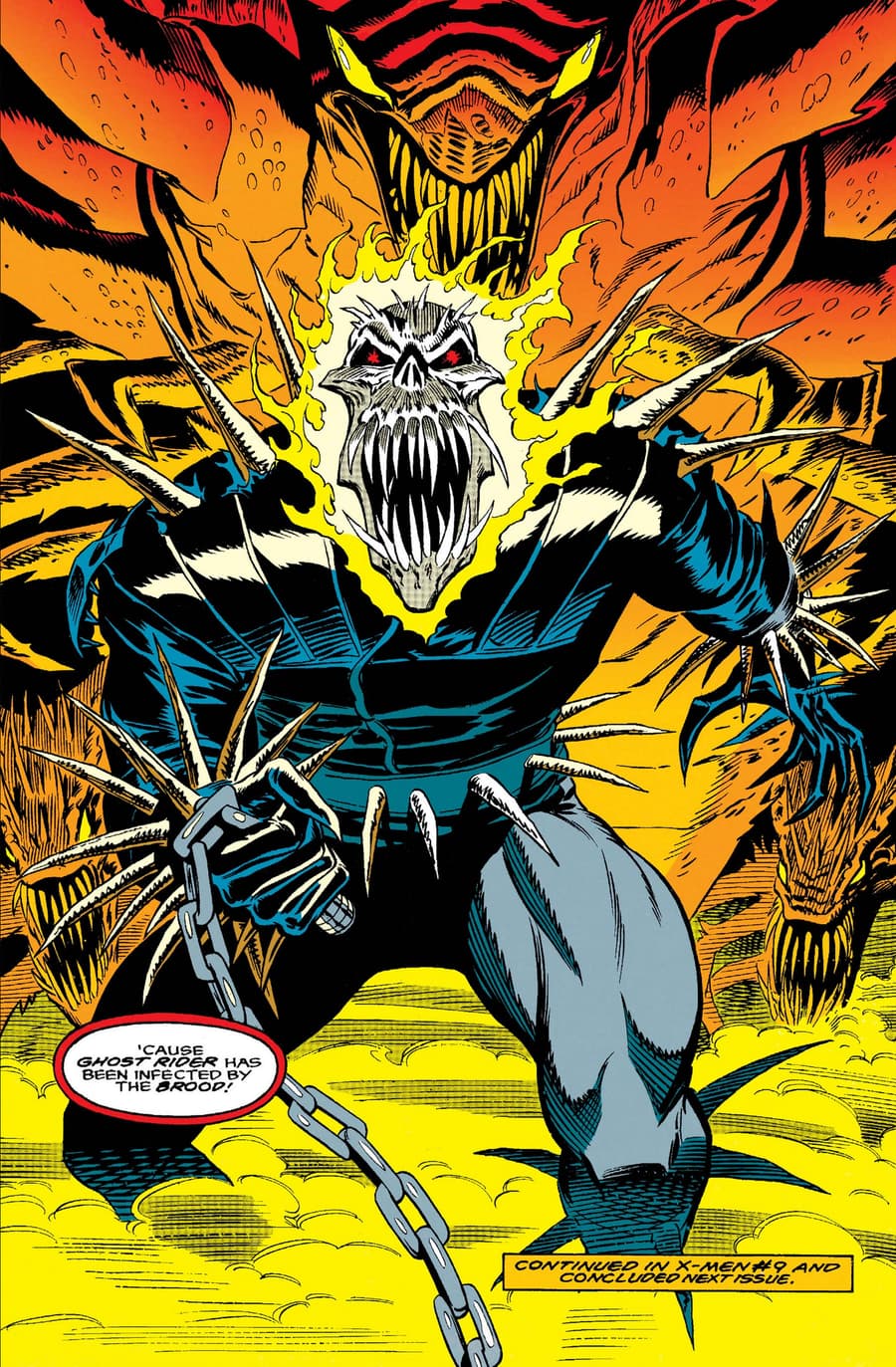 An unlikely trio was born in Hearts of Darkness as Ghost Rider, Wolverine, and the Punisher found themselves drawn to the small town known as Christ's Crown. Mephisto's son Blackheart made his play to become a demon on par with his father. Too bad for Blackheart that the heroes had something to say about that outcome.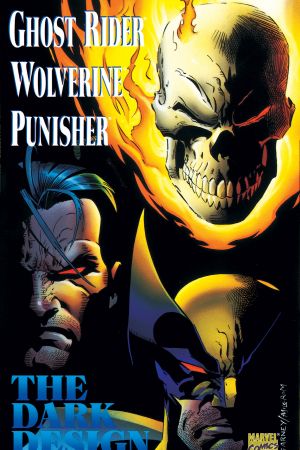 Ghost Rider/Wolverine/Punisher: The Dark Design (1994)
published

added to marvel unlimited

penciller

penciller (cover)

writer
What is Marvel Unlimited?
The conclusion of "The Rise of the Midnight Sons" brought Ghost Rider and Johnny into contact with other supernaturally touched heroes like Blade, Hannibal King, Frank Drake, Morbius, and the Darkhold Redeemers. They were an eclectic group, but also humanity's best defense against the mounting forces of darkness.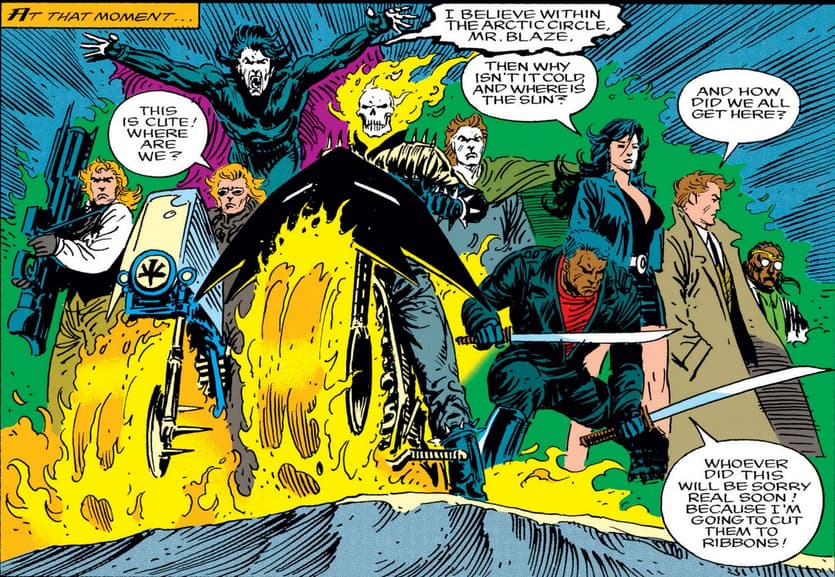 GHOST RIDER #50
During SIEGE OF DARKNESS, Danny Ketch's Ghost Rider laid down his life to save the world. But you can't keep a Ghost Rider down for long! GHOST RIDER #50 brought Danny back into the saddle, where Vengeance had filled in for him during his absence.
GHOST RIDER #58-61
Just when Danny's life as Ghost Rider was under control, his ex-girlfriend Stacy Dolan returned to his life as a highly trained S.H.I.E.L.D. task force member – and her mission was to take down the Ghost Rider! This multi-issue arc was called "Betrayal" for a reason, and Stacy's turn wasn't the only twist in the story...
The legend of Danny Ketch's Ghost Rider is still going on! Pick up GHOST RIDER #2, written by Ed Brisson with art by Aaron Kuder today online or at your local comic shop!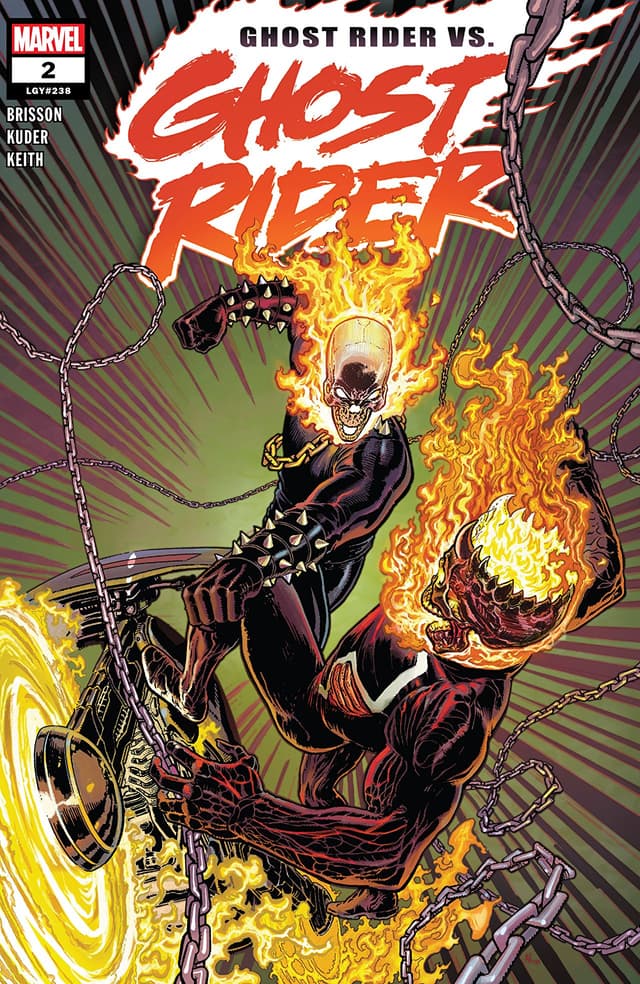 The Hype Box
Can't-miss news and updates from across the Marvel Universe!