Comics
Published November 15, 2019
'Hawkeye: Freefall': There's a New Ronin in Town
A dangerous vigilante is causing Clint Barton a lot of problems...
Clint Barton AKA Hawkeye once stalked the streets as Ronin -- but now someone else has taken on the identity, and all the fingers are pointing at Clint! In HAWKEYE: FREEFALL, a new ongoing series written by Matthew Rosenberg with art by Otto Schmidt, Hawkeye finds himself as the target of suspicion as this mysterious new Ronin leaves a path of destruction in his wake. This "familiar stranger" isn't the only villain Hawkeye will have to contend with either -- the Hood is also here to get in Hawkeye's way.
HAWKEYE: FREEFALL #1 goes on sale Wednesday, January 1, but you can get a sneak peek now!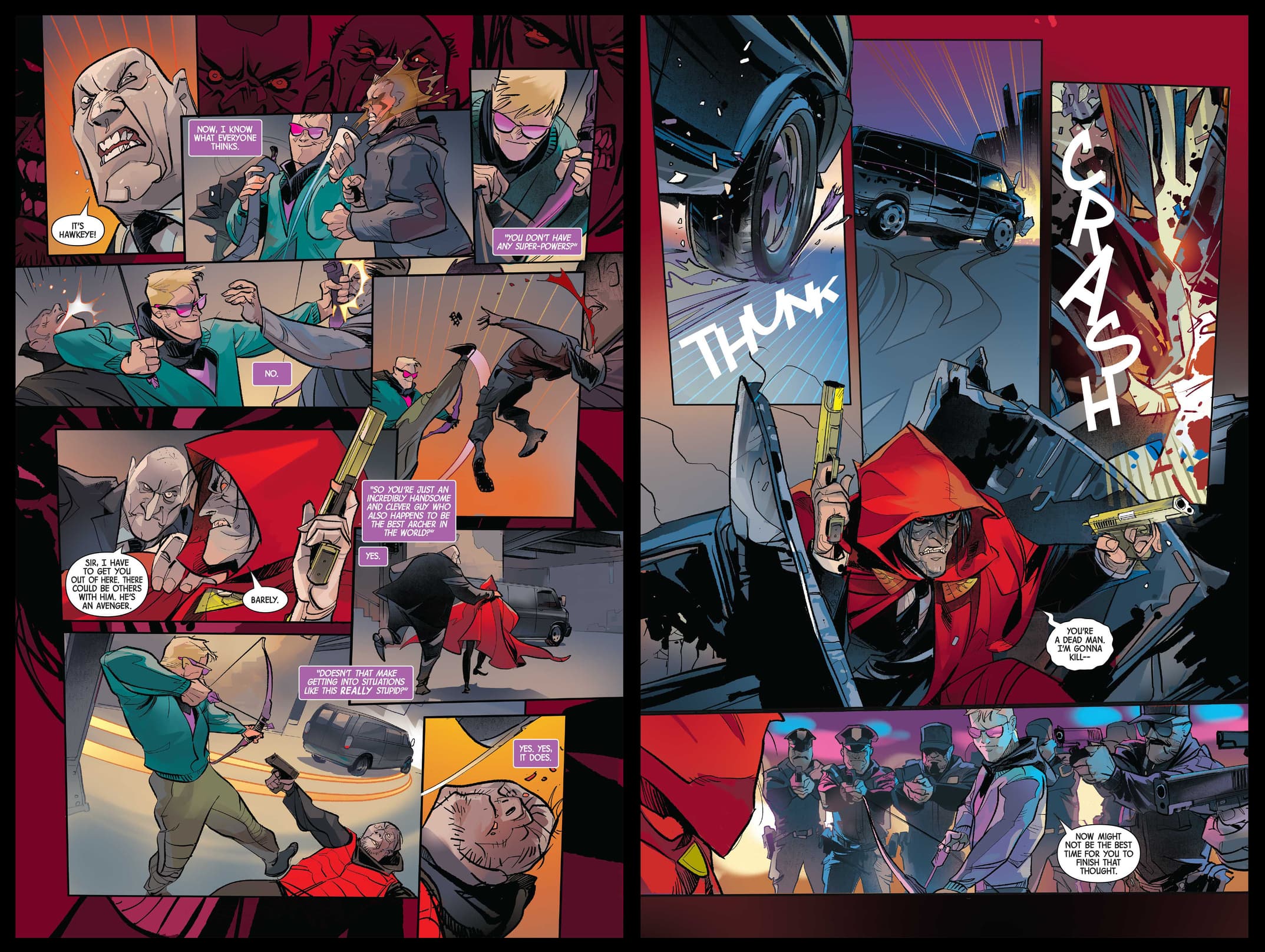 Rosenberg had this to say about Hawkeye's next chapter:
"It's always fun to spend time with Clint Barton because he's cool, smart, funny, one of the greatest heroes around, and he's always one step away from completely blowing it. I'm very excited to bring everyone's favorite archer back to the comic shop shelves in his own book. It's been too long. HAWKEYE: FREEFALL is a story of Marvel's best non-super powered Super Hero trying his darndest to do right, getting in waaaay over his head, and still fighting like crazy to come out on top... or at least come out alive. Throw in a war with the Hood, a dangerous new Ronin ruining Clint's reputation, and lots of relationship troubles, and you have a story deserving of the title 'Hawkeye.' It's full of all the things people love about Clint -- big adventure, bad romance, weird jokes, and some of the best art you'll see in comics. Come watch things go horribly wrong January 1st."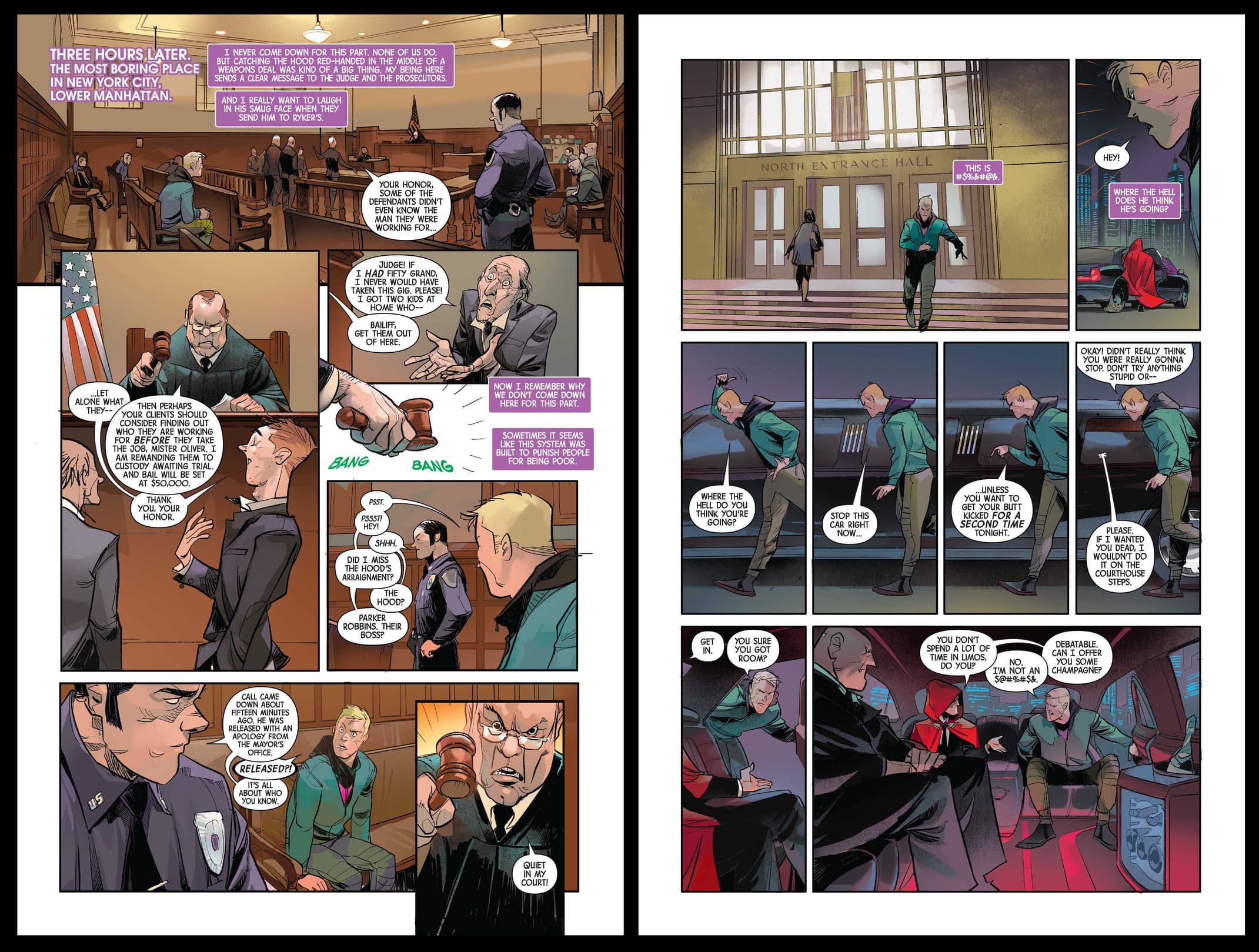 Get ready for more arrows, more problems for Clint Barton! To get a closer look at the preview pages, check out the gallery below!
HAWKEYE: FREEFALL #1, written by Matthew Rosenberg with art by Otto Schmidt and a cover by Kim Jacinto, goes on sale Wednesday, January 1. Pre-order your copy today online or at your local comic shop!
The Hype Box
Can't-miss news and updates from across the Marvel Universe!