Comics
Published March 8, 2021
Meet Murder Hornet: Get a Closer Look at Some of 'Heroes Reborn' Character Designs
See some of your favorite Marvel characters like you've never seen them before!
Last week, we told you all about what's coming up in the world of HEROES REBORN, which imagines a world without the Avengers -- and a new lineup of Super Heroes stepping in to save the world! More covers for the HEROES REBORN series were revealed, as well as a slew of tie-in issues starring some of those characters. A lot of them have familiar faces, but will have different alter egos and identities in this alternate world.
Below, get a closer look at the superpowered lineup of HEROES REBORN in character designs by Javier Garrón and Luca Pizzari!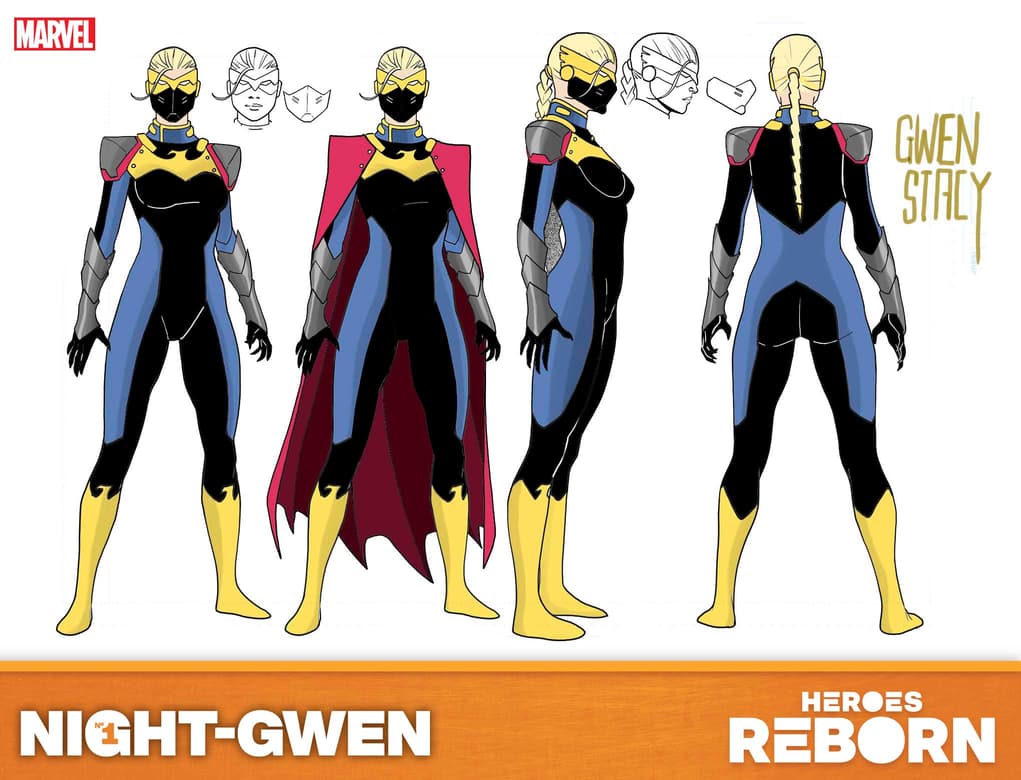 Meet Nightbird in HEROES REBORN: NIGHT-GWEN by writer Vita Ayala and artist Farid Karami. By day, Dr. Gwendolyn Stacy is Ravencroft Asylum's leading psychiatrist. But by night, she dons the guise of the vigilante known as Nightbird! But how did this happen? Why did this happen? And what does Kyle Richmond, the Nighthawk, have to do with it? Javier Garrón did the character design for this version of Gwen Stacy.
Next up are the members of the Squadron Savage, designed by Luca Pizzari: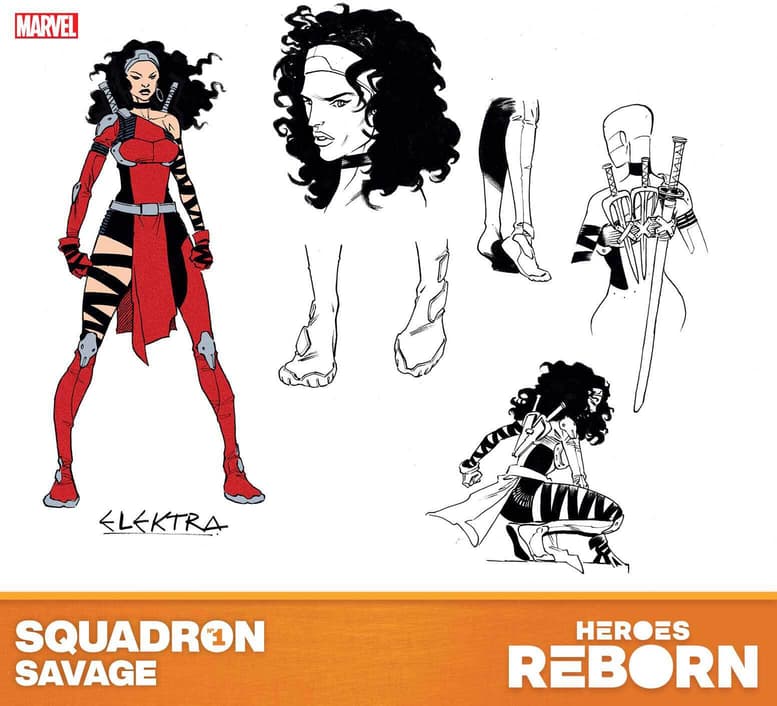 Elektra leads a team of the world's deadliest heroes and villains in HEROES REBORN: SQUADRON SAVAGE written by Ethan Sacks and drawn by Luca Pizzari! There are some threats that require a more savage approach than the Squadron Supreme of America can offer. For those missions, the Department of Defense has put together a team consisting of Elektra, the Punisher, Crossbones, Cloak, and the enigmatic new character, Murder Hornet.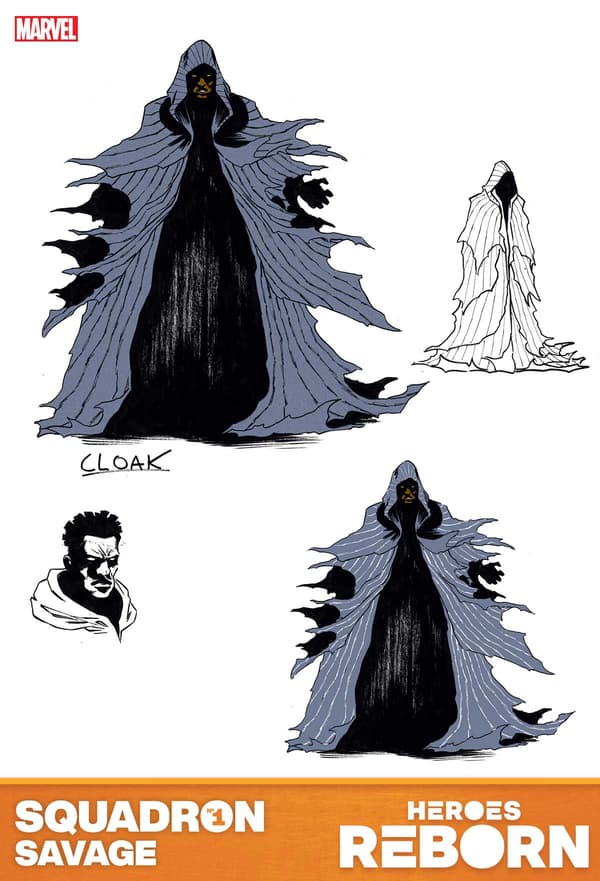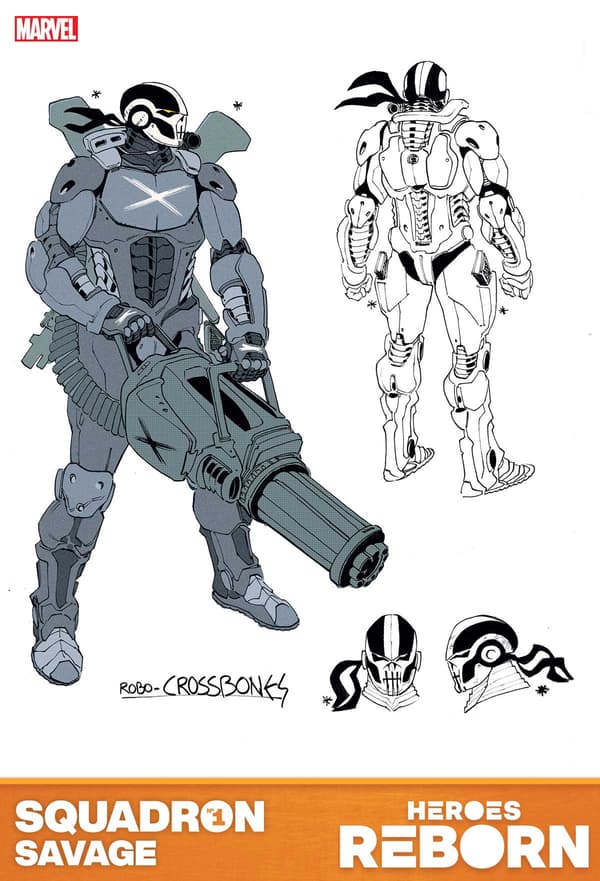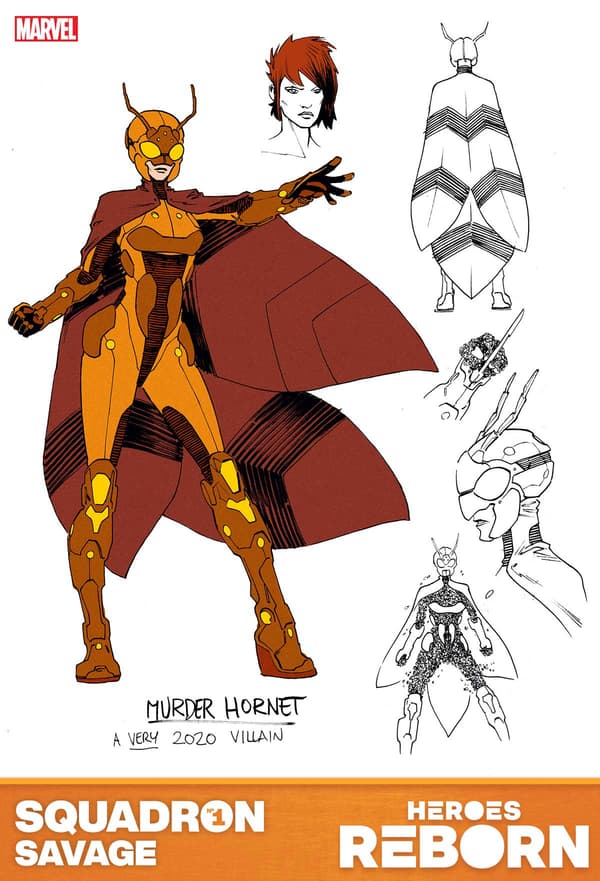 Read more about Dr. Gwendolyn Stacy, the Squadron Savage, and more HEROES REBORN news right here!
Stay tuned for even more exciting HEROES REBORN news coming your way, including the reveal of the epic double-sized finale issue!
For the latest news on all upcoming comics, keep following Marvel.com!
The Hype Box
Can't-miss news and updates from across the Marvel Universe!