Comics
Published September 26, 2019
'Immortal Hulk' #25: We're Gonna Need a Bigger Book
New characters, new realities... what kind of world will reveal itself in this special, double-size issue?
It's going to be a whole new world for the Hulk next month when IMMORTAL HULK goes to realms beyond this Marvel Universe! In IMMORTAL HULK #25 -- on sale Wednesday, October 23 -- writer Al Ewing and the artistic team of Germán García and colorist Chris O'Halloran (plus penciler Joe Bennett, inker Ruy Jose, and colorist Paul Mounts on a two-page epilogue) are taking readers to the next iteration of reality: the Ninth Cosmos. It's a brand new era of the Marvel Universe with a different kind of inhabitant. It's such a big shift in Hulk's story that it's all going down in a special double-size issue -- 40 pages of what Ewing describes as "intense, ethereal, and flat-out gorgeous sci-fi and horror."
Editor Wil Moss explained: "IMMORTAL HULK #25 is set way in the future. The current Marvel Universe -- which is actually the eighth iteration of reality/the cosmos, so it's known as the Eighth Cosmos -- has ended, and this story takes place in the Ninth Cosmos. Everything about the Ninth Cosmos is different from the Marvel Universe we know, as you can see from the character featured in these preview pages: Par%l."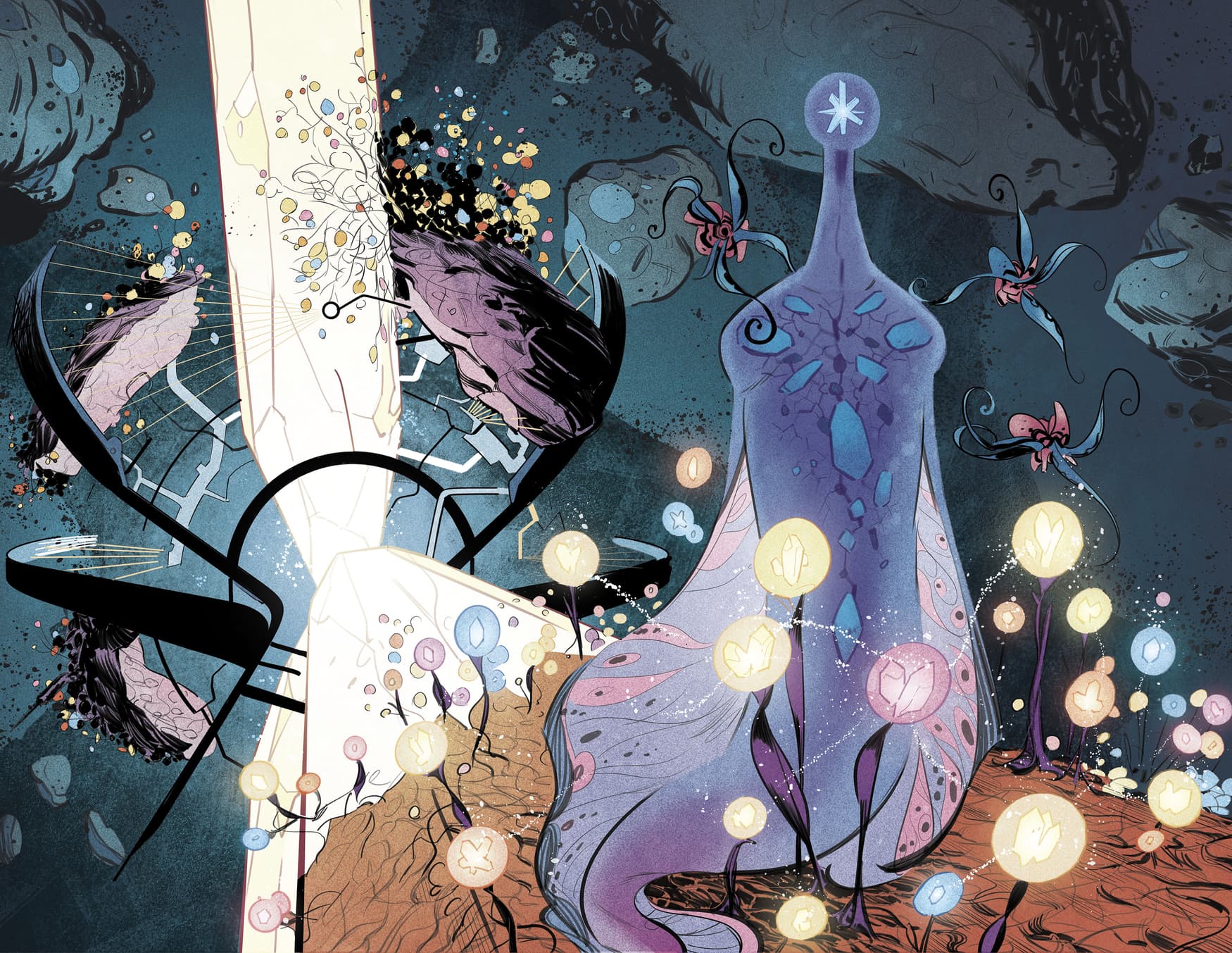 Ewing also offered up a preview of what's to come in IMMORTAL HULK #25, including what has become of the Jade Giant: "[This issue] is your first glimpse of Marvel's Ninth Cosmos -- the multiverse that is to come after the death of the current one. It's 40 story pages of intense, ethereal, and flat-out gorgeous sci-fi and horror that's so far outside normal business that we can only show you a glimpse and ask you to take the ride with us."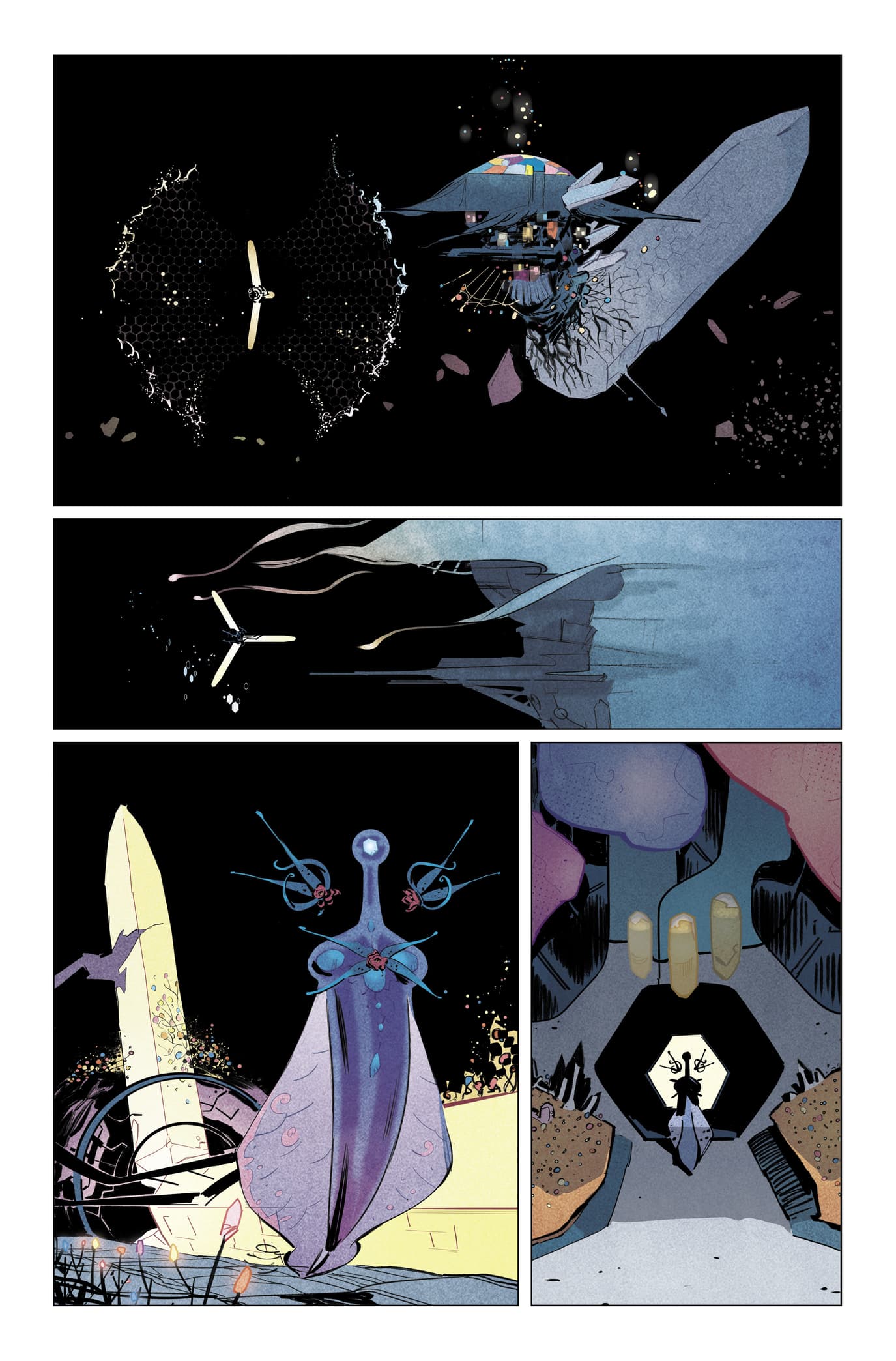 Ewing continued: "What we're not showing you -- just yet -- is what the Hulk has become, after billions of years of immortality. What would a Hulk that survived the death of a multiverse be like? What would he do -- and could anyone or anything stop him doing it?"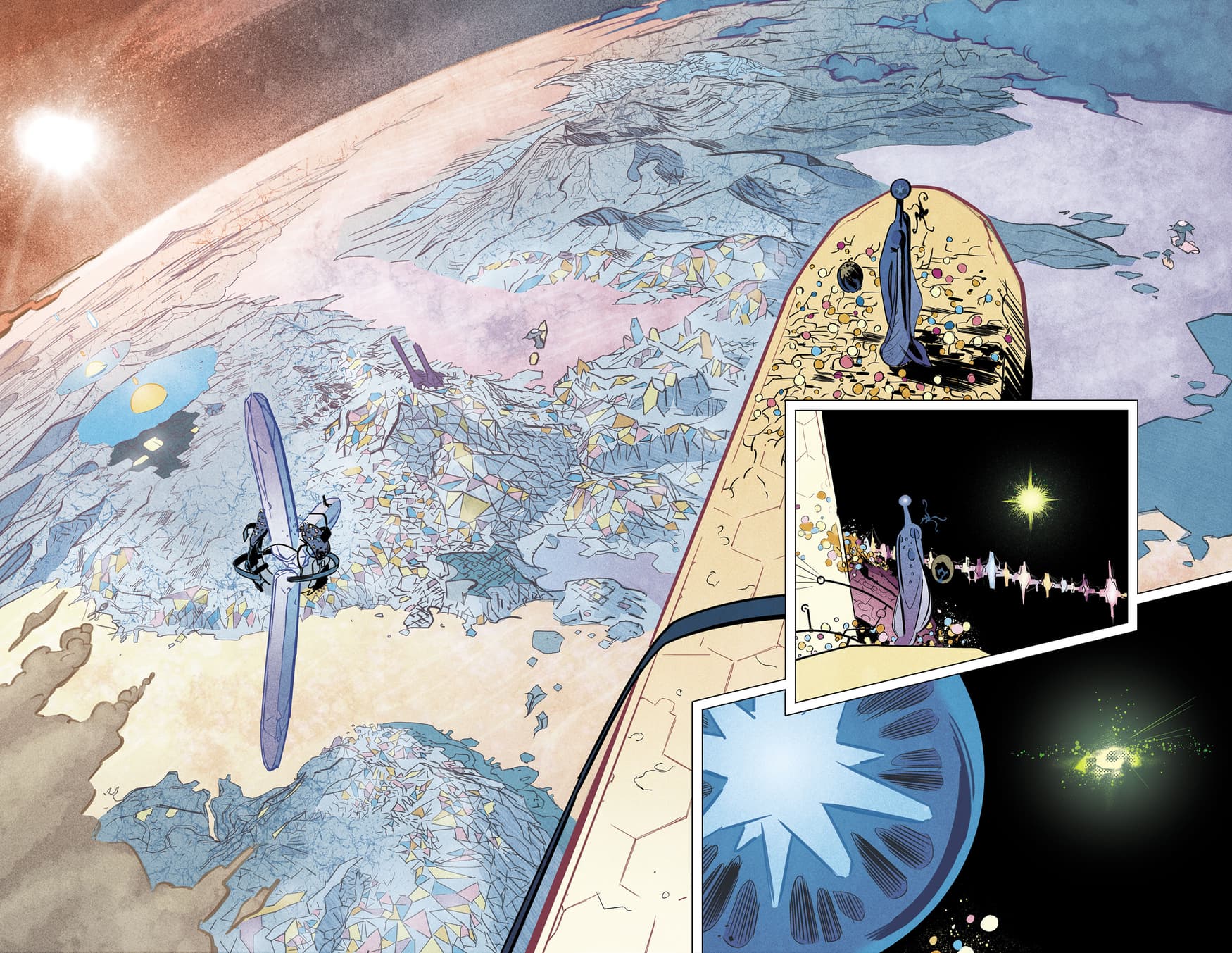 If you're ready to follow Hulk to the end of the universe, now is your chance!
IMMORTAL HULK #25, written by Al Ewing with art by Germán García, Chris O'Halloran (colors), Joe Bennett (pencils), Ruy Jose (inks), and Paul Mounts (colors), goes on sale Wednesday, October 23. Pre-order your copy today online or at your local comic shop!
The Hype Box
Can't-miss news and updates from across the Marvel Universe!