Comics
Published November 7, 2018
Infinity Wars: Spotlight on the Cosmic Avengers
Can Loki's makeshift team of heroes and villains undo Requiem's Infinity Warps and restore the universe?
The universe has been warped within the pages of Marvel's INFINITY WARS. Gamora has become Requiem, and she forcefully assembled the Infinity Stones into an Infinity Blade. She even succeeded where Thanos failed. But instead of wiping out half the universe by killing sentient beings, Requiem folded them together in unexpected pairings. The warped versions of the heroes and villains have lives and histories of their own, and they don't want to go back to the way things were.
Now, the universe's last chance for renewal may come down to Loki and his Cosmic Avengers. It's probably not a coincidence that Loki's new team has six members, considering that the six Infinity Stones will need new wielders if they can be taken back from Requiem. Before you read INFINITY WARS #5, Marvel.com is throwing the spotlight on the Cosmic Avengers and explaining why they're unlike any previous incarnation of the team.
Loki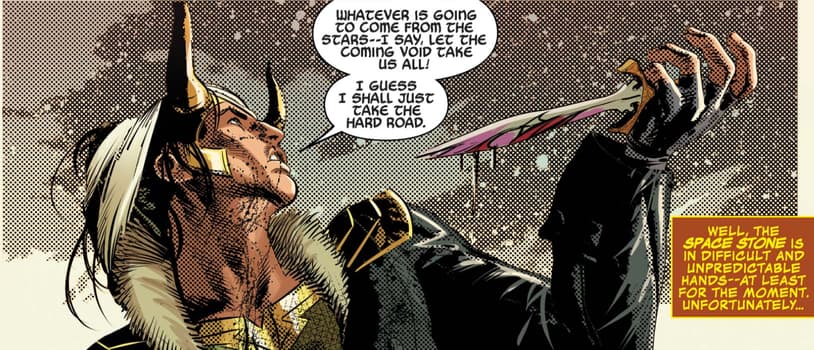 The Norse god of mischief and lies has more commonly been known to unintentionally bring the Avengers together in opposition to his plans. But lately, Loki's motivations have been harder to pin down. He led the Dark Celestials to Earth, and yet he seemed genuinely happy that the Avengers reformed to face the threat. In INFINITY WARS, the universe would have already been lost if Loki hadn't been scheming and planning. He could finally be the hero of his own story. But can anyone truly trust Loki to do the right thing when infinite power may be within his grasp? We may soon find out.
Ms. Marvel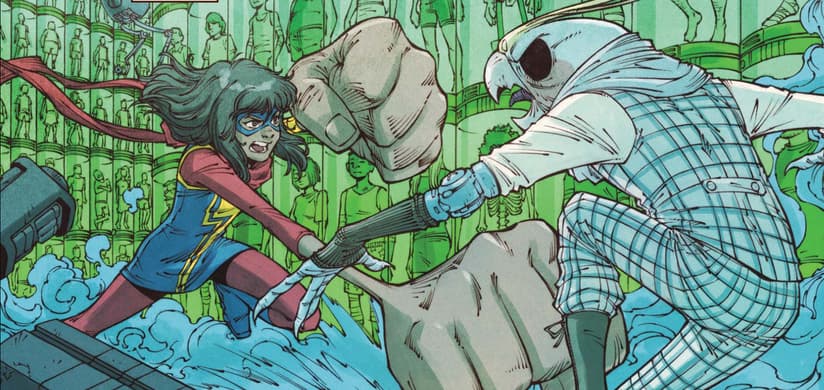 Kamala Khan is no longer just a rookie heroine. As Ms. Marvel, Kamala has already served as a member of the Avengers and as a co-founder of the Champions. While the events of CIVIL WAR II and SECRET EMPIRE were demoralizing for Kamala, her heroic intentions remain pure. Kamala could be the most incorruptible soul among the so-called Cosmic Avengers. Her heart and compassion may also prove to be valuable resources in the battles ahead.
Ant-Man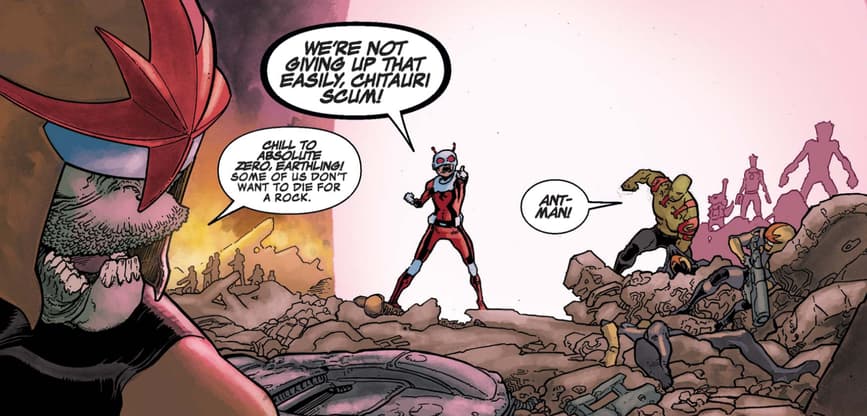 Scott Lang hasn't been having a good run lately. Ant-Man was forced to betray his fellow heroes in SECRET EMPIRE, and he fled Earth to escape the consequences of his actions. Scott stowed away with the Guardians of the Galaxy and even joined their team for a while. However, Scott was never truly accepted among Marvel's cosmic misfits. Now, Scott's back on Earth and Loki's team has given him one last chance to redeem himself. But if Scott's going to play a role in Requiem's downfall, then he may have to confront his own inner demons first.
Emma Frost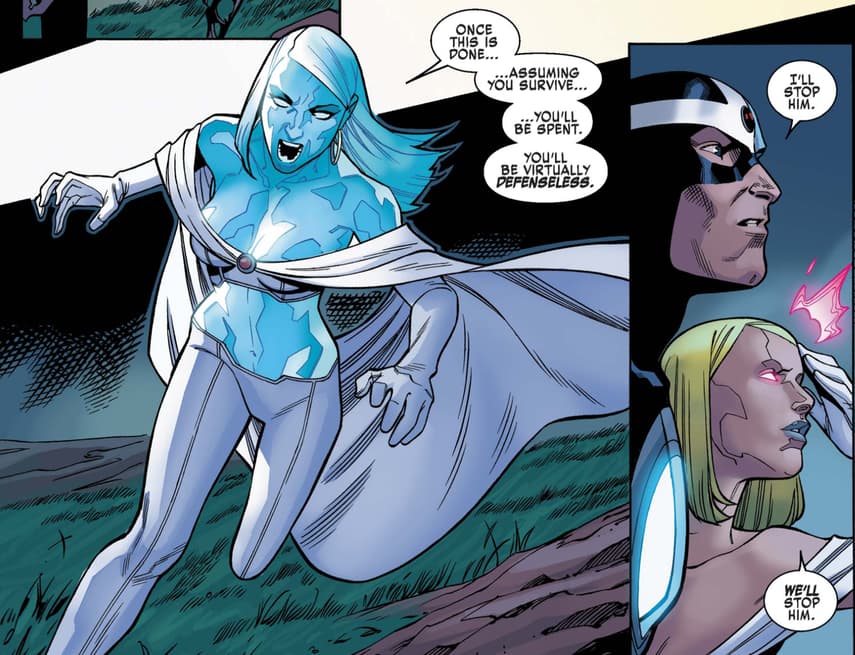 The Hellfire Club's former White Queen has grand ambitions, as laid out in the recently released X-MEN BLACK: EMMA FROST #1. But before Emma can put her own plans into motion, she'll have to help put the universe back together again. Emma's telepathic skills and general lack of restraint or conventional morality may serve her well in the conflict with Requiem. And if there's still a chance to restore Gamora to the woman she used to be, Emma's powers may provide the best conduit to do so.
Kang the Conqueror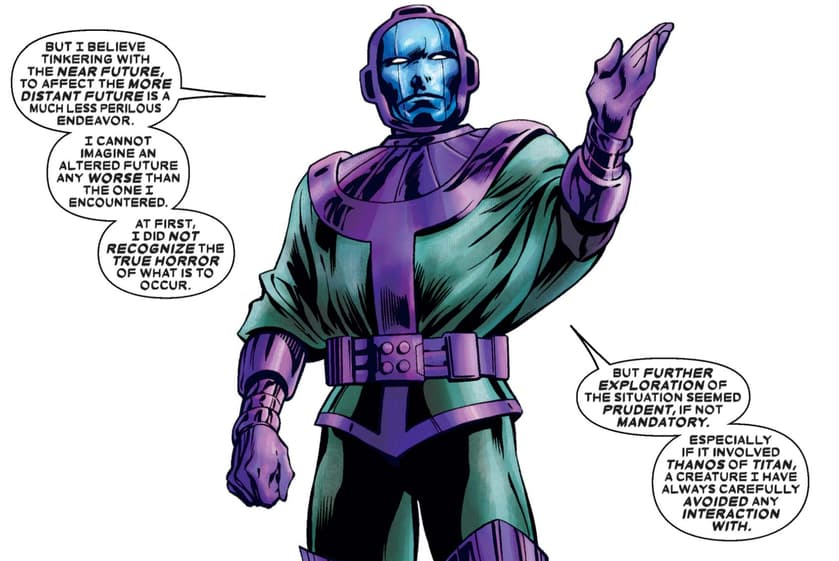 If circumstances were different, Kang the Conqueror could easily have been the one to assemble the Infinity Stones and stand as the universe's unquestioned ruler. Instead, Requiem may have shown a strangely humorous side when she combined Kang and Kamala Khan into a single being. Thanks to Loki, both Kang and Kamala are now once again separated. This also means that Kang can no longer be trusted. He didn't get to be the overlord of the future by following someone else's orders. Can Kang resist the temptation to seize the ultimate power for himself?
The Immortal Hulk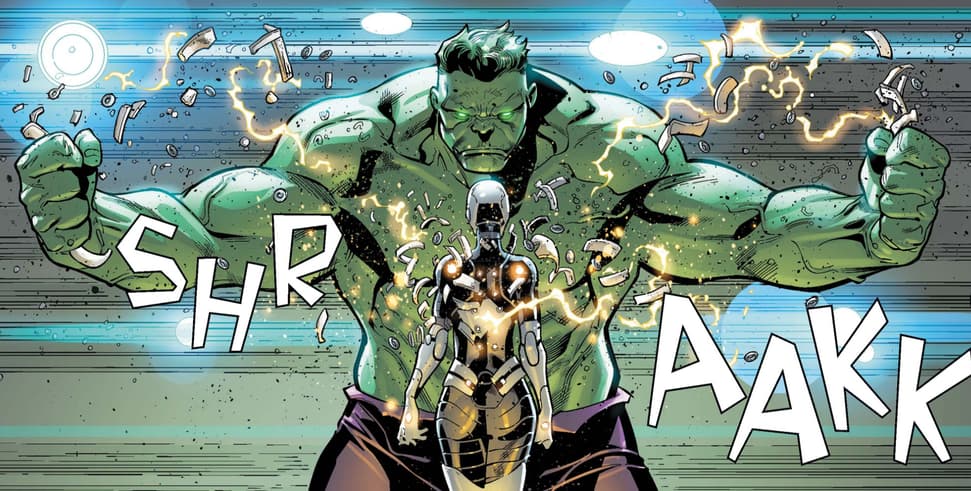 Bruce Banner may die, but the Immortal Hulk could live forever. After the events of AVENGERS: NO SURRENDER, the Hulk has once again cheated death and emerged with a new personality. This version of the Hulk is meaner and more ruthless than his past selves. But in these troubled times, perhaps the Immortal Hulk is the hero we need to save the universe.
INFINITY WARS #5, written by Gerry Duggan with art by Mike Deodato Jr., is available now online and at your local comic shop!
The Hype Box
Can't-miss news and updates from across the Marvel Universe!