Comics
Published September 7, 2017
Inhuman Nature: A Bold New Era
UNCANNY INHUMANS, ALL-NEW INHUMANS and KARNAK blaze the way for a new era of Inhuman prominence!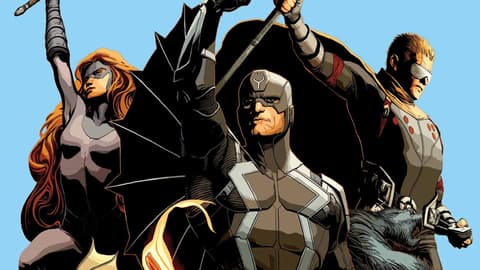 Bred by an alien race to be a warrior caste and possessing alien DNA, the Inhumans exist as humans possessed of incredible and otherworldly powers when exposed to the substance known as Terrigen. Living secretly, for the most part, among their fellow man, the Inhumans forge their own destiny as a separate society. Dig into the history of the Inhumans with these Marvel Unlimited comics in preparation for "Marvel's Inhumans" heading to IMAX and ABC this fall!
In the wake of Secret Wars, the Marvel Universe took an eight month jump forward resulting in a number of interesting changes and additions. UNCANNY INHUMANS and ALL-NEW INHUMANS, both written by Charles Soule, chronicled the adventures of two different groups going through very different things.
UNCANNY INHUMANS – co-written by Ryan Stegman with art by Steve McNiven, Brandon Peterson, Kev Walker and Carlos Pacheco – focused on Medusa and Black Bolt, still separated at the time, trying to find any and all Inhumans still missing from the evacuation in INFINITY. In further fallout from his previous choices, he and Medusa remained separated as she retained control of the Inhuman monarchy.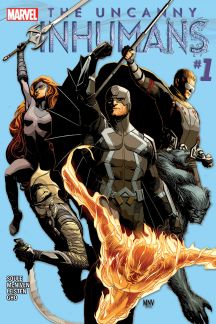 For Black Bolt, that involved battling Kang the Conqueror to get his son, Ahura, back. He also wrestled with his own feelings for Medusa who had begun an affair with Johnny Storm, the Human Torch. Still, everyone came together to defeat Kang and save Ahura from a lifetime of manipulated violence designed to wipe all Inhumans from the timestream.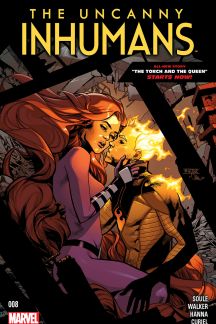 Meanwhile, ALL-NEW INHUMANS starred Crystal, Gorgon and some of the NuHumans as they split time between following the Terrigen Cloud and investigating the Skyspears. Not only did these devices appear out of nowhere, but they enhanced Inhuman powers and seemed to have some ancient writing on them that promised genocide.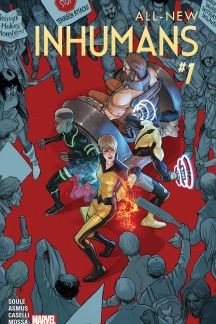 THE INHUMAN CONDITION
KARNAK, by Warren Ellis, Gerardo Zaffino and Roland Boschi, ran for six issues and chronicled the shatterer's attempts to find a seemingly innocuous Nuhuman at S.H.I.E.L.D.'s request. An AIM splinter group called International Data Integration and Control kidnapped the boy and seemed to think him some kind of messiah. Using his ability to find the fault in all things, Karnak utilized as much philosophy as he did brutal physicality in finding the young man. Once the Magister of the second Tower of Wisdom came face to face with Adam Roderick, he realized that the kid sported far more power than anyone suspected. With that, Karnak set out to save reality!
In our last entry, check out how the Inhumans play major parts in two huge events Civil War II and IvX!
The Hype Box
Can't-miss news and updates from across the Marvel Universe!