Comics
Published July 6, 2023
'Secret Invasion': The Greatest Reveals and Most Surprising Skrull Moments
Revisit the comics event that had Marvel's heroes asking: "Who do you trust?"
There's no crossover quite like SECRET INVASION (2008). Taking place after such blockbusters as HOUSE OF M (2005), CIVIL WAR (2006) and WORLD WAR HULK (2007), SECRET INVASION saw Earth's heroes fighting against the Skrulls, a race of alien shapeshifters that had, historically, caused problems for humans. However, what made this conflict especially dangerous was the way the Skrulls infiltrated Earth's highest institutions by posing as heroes and other important characters. With that premise in mind, we've broken down eight of the greatest reveals and surprises from the SECRET INVASION.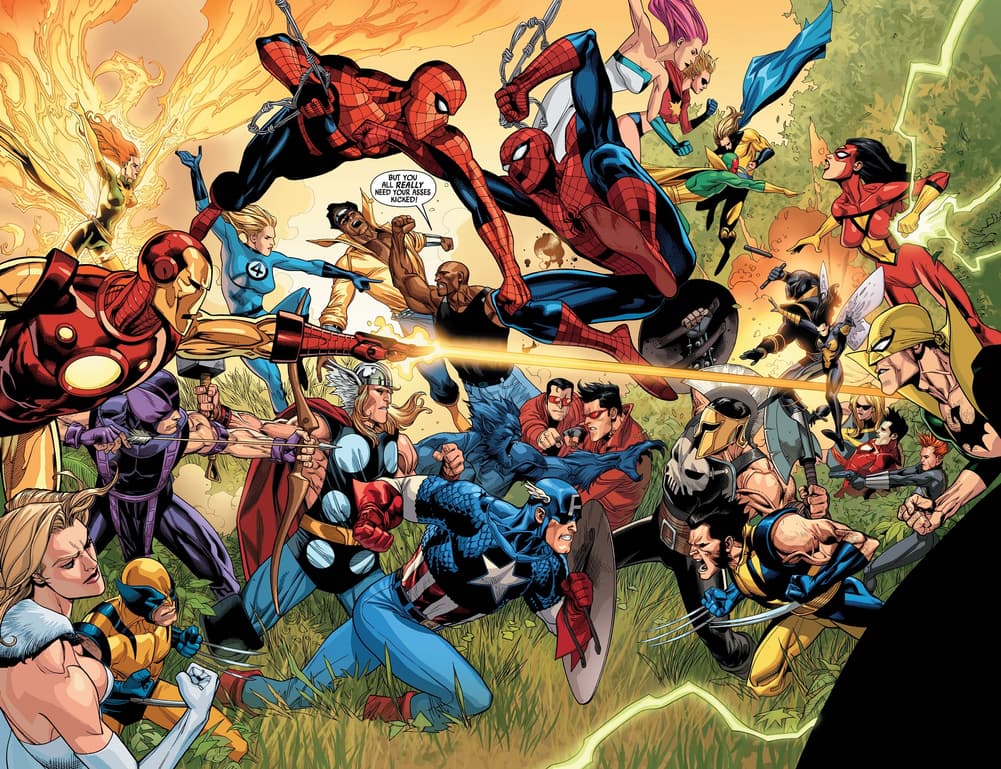 THE ILLUMINATI ACCIDENTALLY HELP THE SKRULLS
Infiltrate through intel! Following the Kree/Skrull War, several of Earth's smartest heroes formed the Illuminati, a shadowy group dedicated to protecting the planet from behind-the-scenes. NEW AVENGERS: ILLUMINATI (2006) #1 specifically explored the group's confrontation with Skrull Emperor Dorrek VII with a warning to never try invading Earth again. In the aftermath, the Skrull captured the Illuminati and experimented upon them, setting the stage for SECRET INVASION in a big way.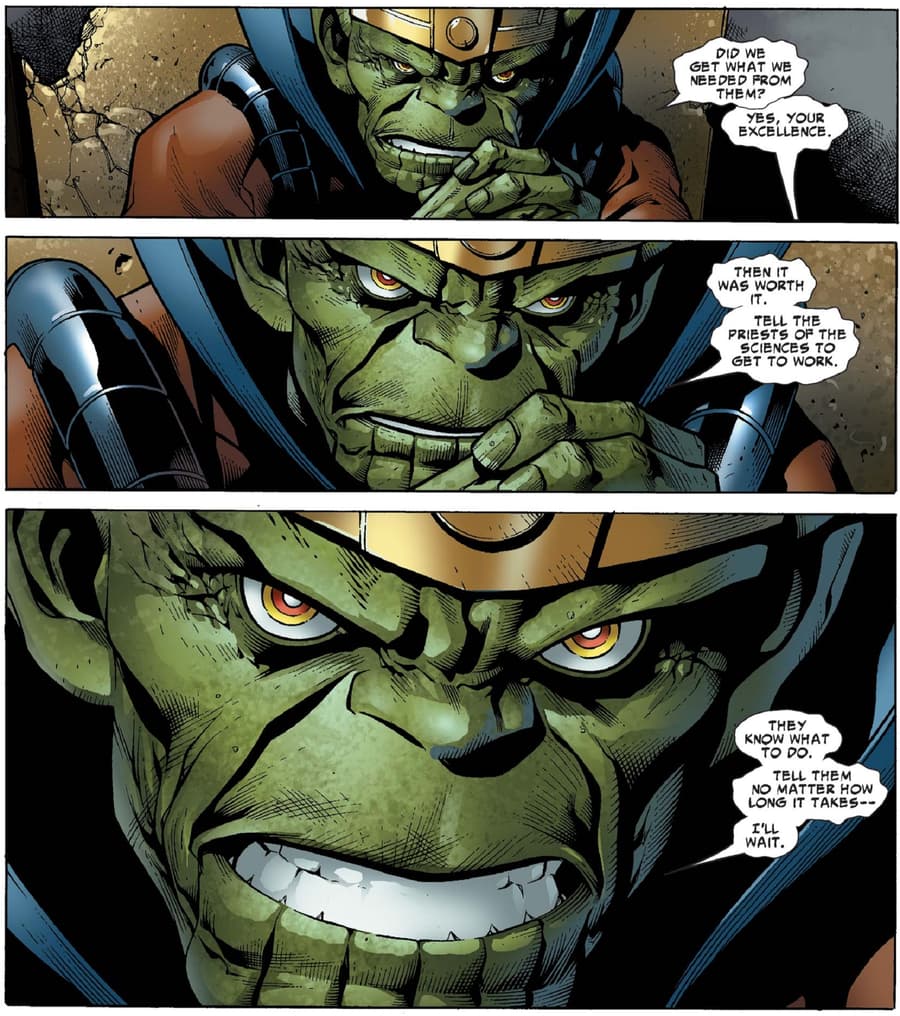 THE NEW AVENGERS DISCOVERED ELEKTRA WAS A SECRET SKRULL
The New Avengers formed in the wake of CIVIL WAR, aiming to serve much the same function as the original group. In their 2004 series, they found themselves pitted against the Hand, a group of mystical ninja assassin led, at the time, by Elektra. NEW AVENGERS (2004) #31 showcased a conflict between the group that left Elektra dead—or so it seemed. The New Avengers learned a Skrull had been impersonating Elektra for an indeterminate amount of time, an important and shocking revelation that set off a domino effect.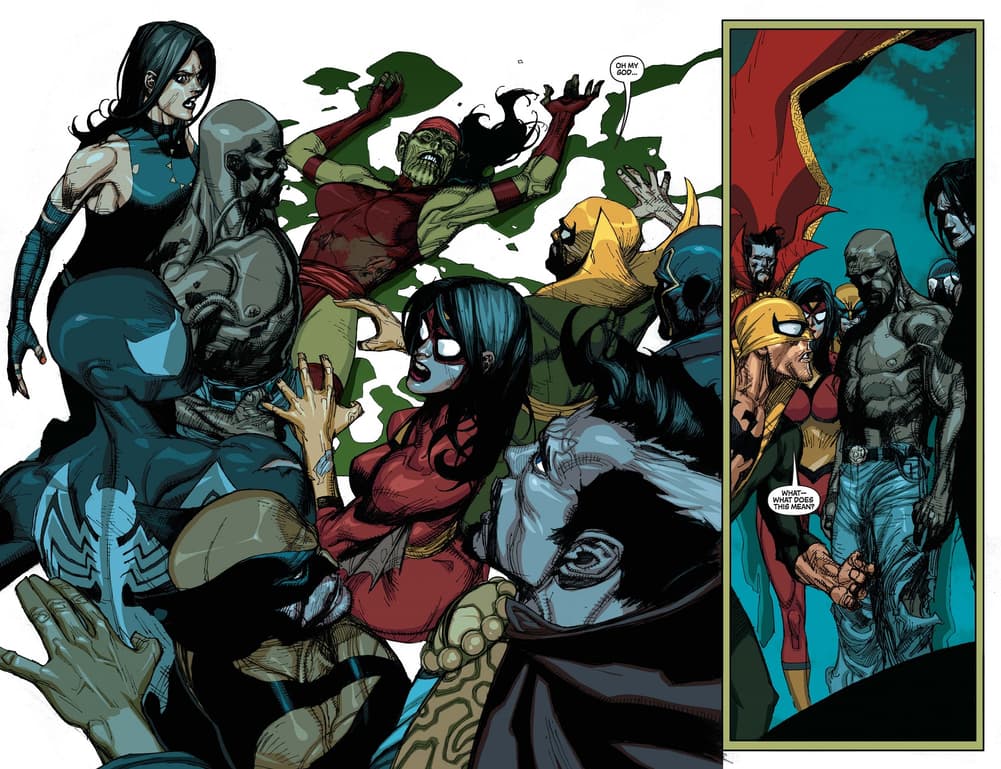 AN ILLUMINATI MEMBER WAS A SECRET SKRULL
After learning a Skrull had been impersonating Elektra, Tony Stark, AKA Iron Man, convened the Illuminati to help him figure out how best to proceed. However, the group soon discovered the Skrulls had replaced one of their own members, Blackagar Boltagon, AKA the Inhuman king Black Bolt! Considering the group's power and intelligence, the reveal that one of their own was a Skrull hit the Illuminati hard and served as a truly incredible shock.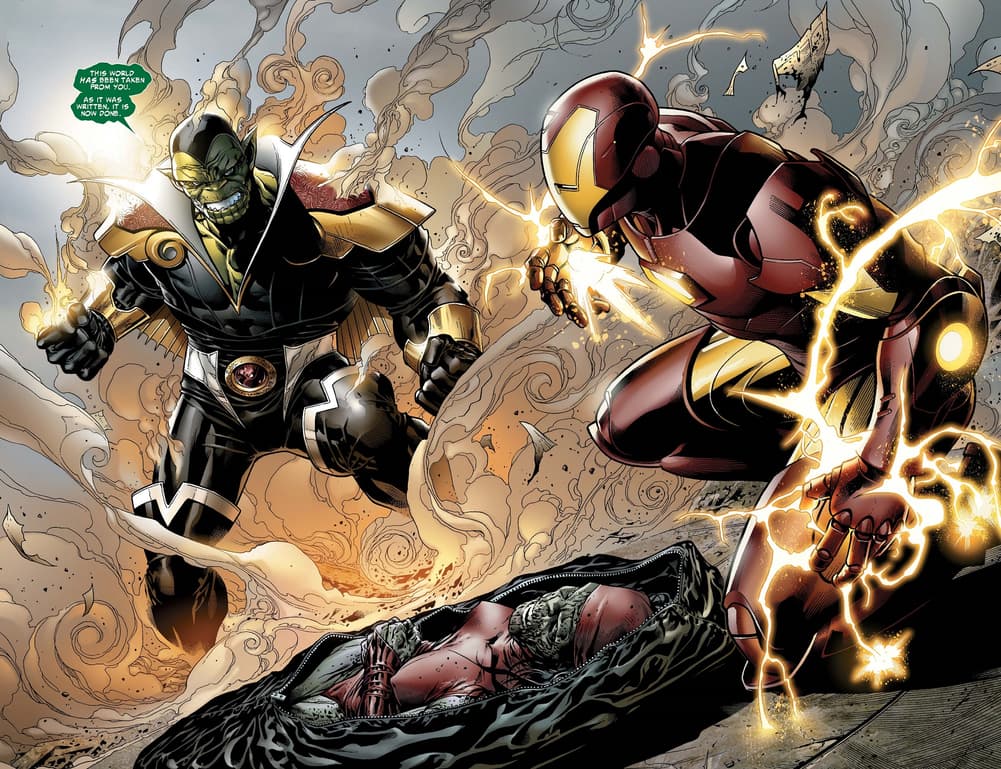 THE SKRULL QUEEN VERANKE BECOMES SPIDER-WOMAN
SECRET INVASION's main antagonist, Queen Veranke, remained shrouded in mystery until NEW AVENGERS (2004) #40 explored her backstory. This issue revealed that Veranke was a religious zealot often in conflict with Emperor Dorrek VII. However, the biggest twist came when it was revealed Veranke had replaced Jessica Drew, AKA Spider-Woman, a choice that led to some devious psychological warfare, especially against Iron Man.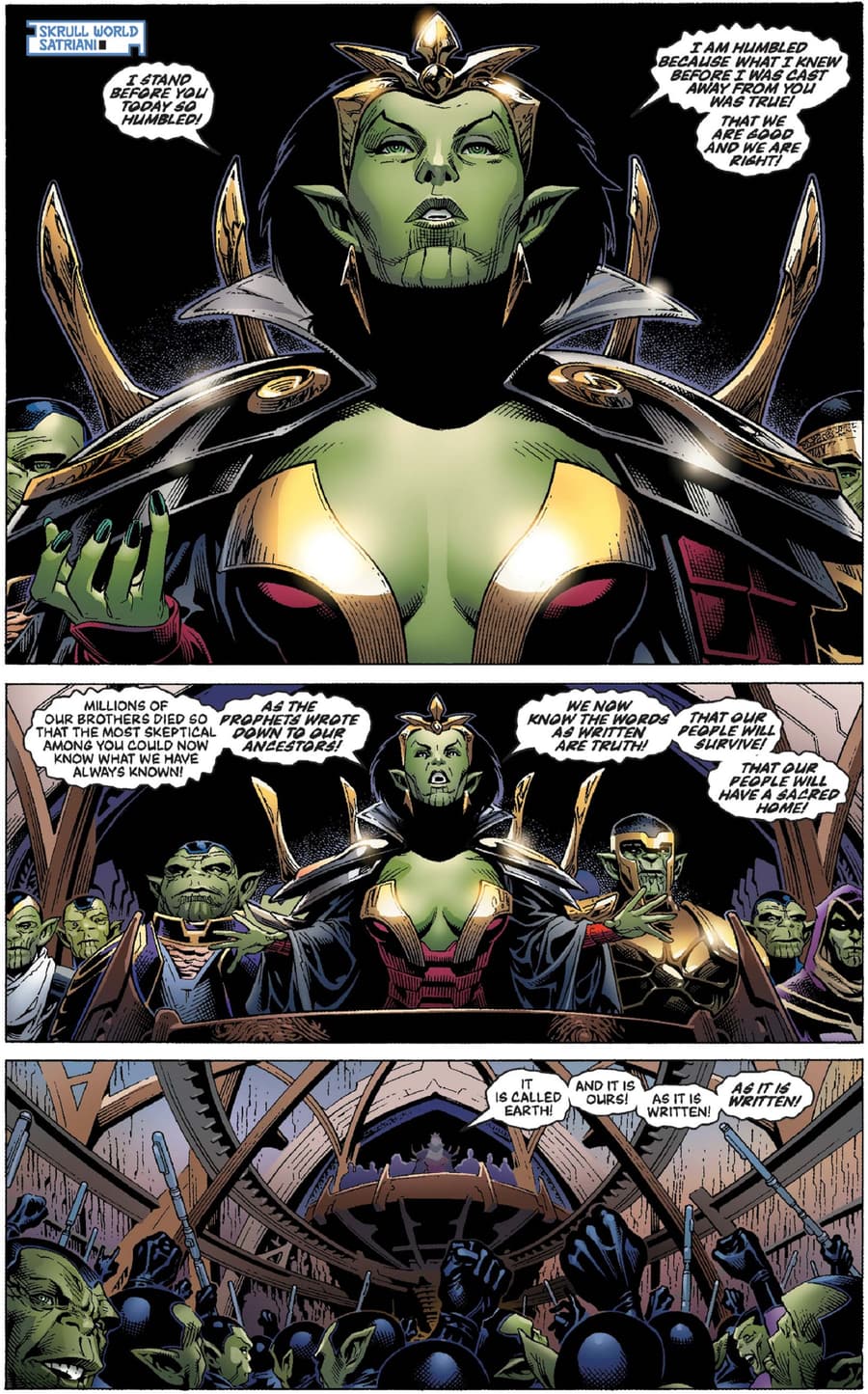 HANK PYM: SECRET SKRULL
Following CIVIL WAR, S.H.I.E.L.D., under the directorship of Iron Man, launched the 50-State Initiative, a programmed attempt to give each US state its own (registered) super hero team. Hank Pym, then going by the codename Yellowjacket, served as an important teacher for the Initiative. However, this is a list about reveals—and of course that means Pym was a Skrull in disguise! Criti Noll, the high-ranking Skrull who replaced Pym, did critical damage while pretending to be him, nearly killing both Janet Van Dyne, AKA Wasp, and Reed Richards, AKA Mister Fantastic, in a series of shocking twists. Noll also massively undermined the 50-State Initiative and played a key role in destroying the project.
TO KILL A MOCKINGBIRD
SECRET INVASION is also responsible for bringing back some shocking heroes who had, for a time, been deceased. Among them was Bobbi Morse, AKA Mockingbird, who seemingly died at the hands of Mephisto in WEST COAST AVENGERS (1985) #100. At the start of SECRET INVASION, a Skrull impersonator imitated Mockingbird as part of the Skrulls' psychological warfare against the Avengers. That's not where things ended, though, as the real Mockingbird returned at the end of the series.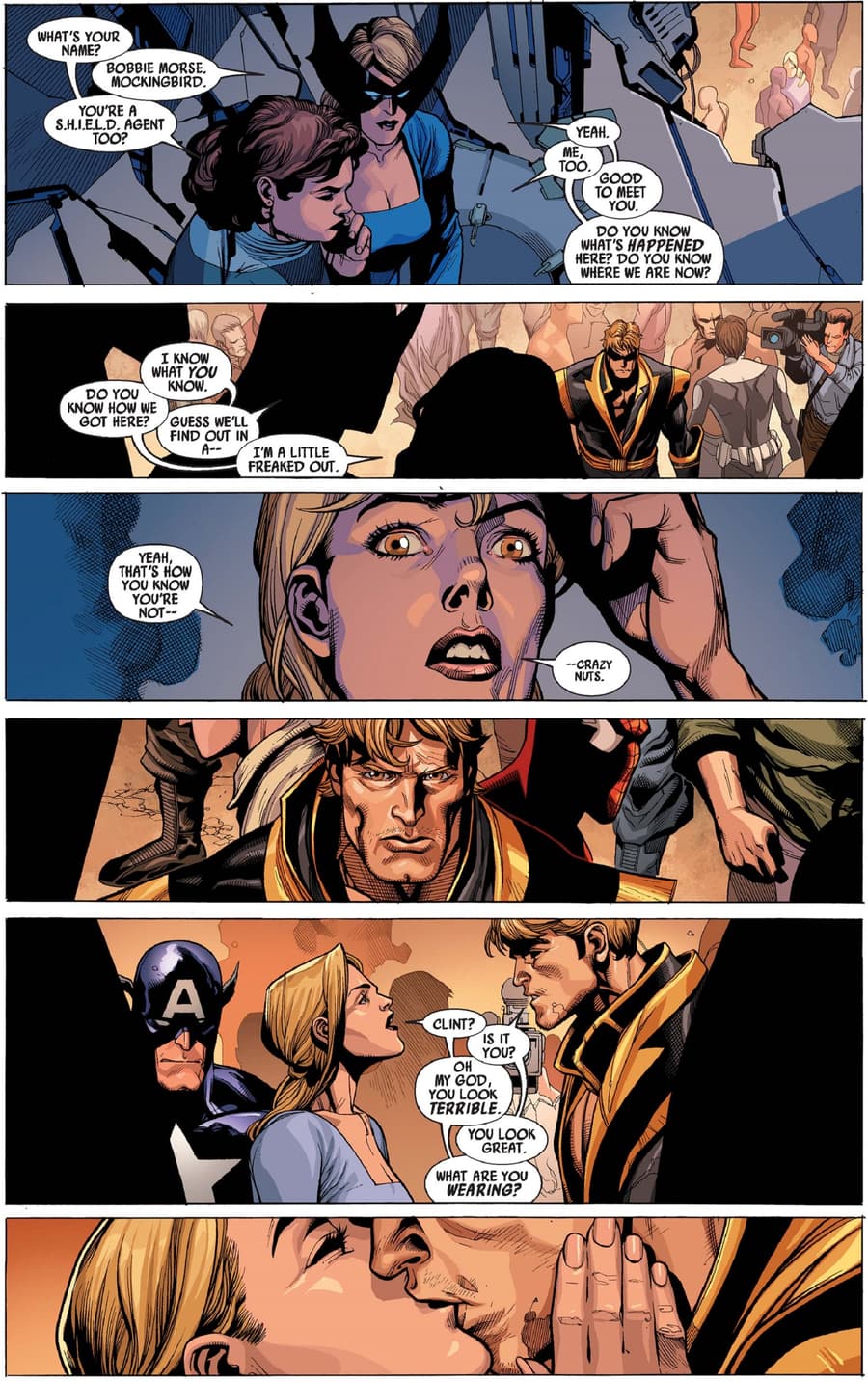 JARVIS NEARLY DESTROYS S.H.I.E.L.D.
For decades, the Avengers' butler, Edwin Jarvis, played a key supporting role in the Marvel Universe. That meant SECRET INVASION #1's revelation that a Skrull was impersonating Jarvis came as a shocking blow in and of itself. This Skrull-Jarvis, though, proved himself one of the most dangerous threats of the event. Using his access to Stark Enterprises, Jarvis uploaded a virus to disable Iron Man's suit and much of S.H.I.E.L.D.'s technology, including the Helicarrier.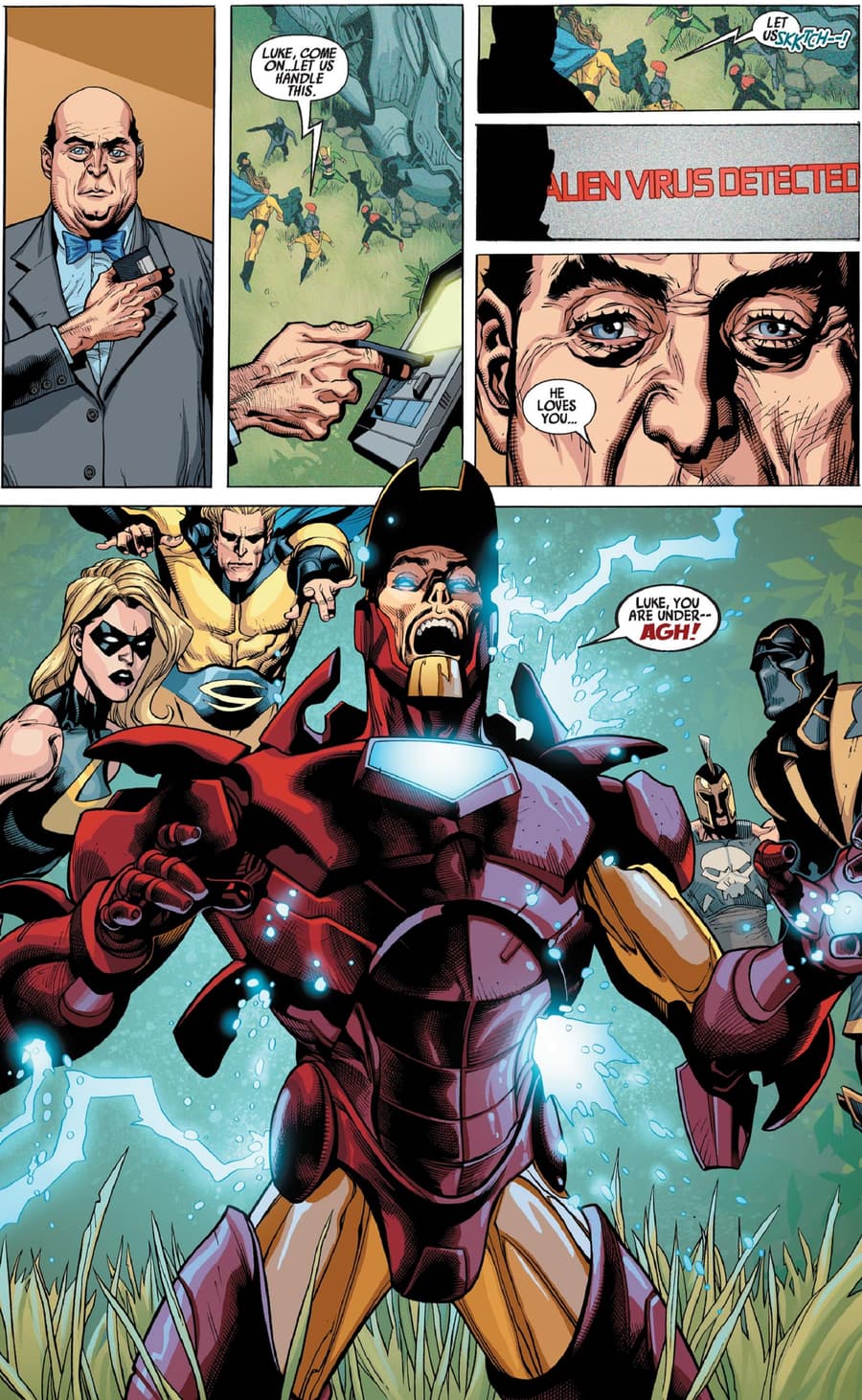 SECRET SKRULLS GALORE
While the above are certainly among the most major twists in SECRET INVASION, the event had more than its fair share of shocking reveals. BLACK PANTHER (2005) #38, for example, revealed that Jericho Drumm, AKA Doctor Voodoo, was a Skrull, while a Skrull Mar-Vell, AKA Captain Marvel, played a key role in SECRET INVASION itself. Longshot, several members of S.H.I.E.L.D., and heroes from the 50-State Initiative also turned out to be Skrulls. All of that made SECRET INVASION an event filled with incredible twists that truly made readers wonder who they could trust—if anyone.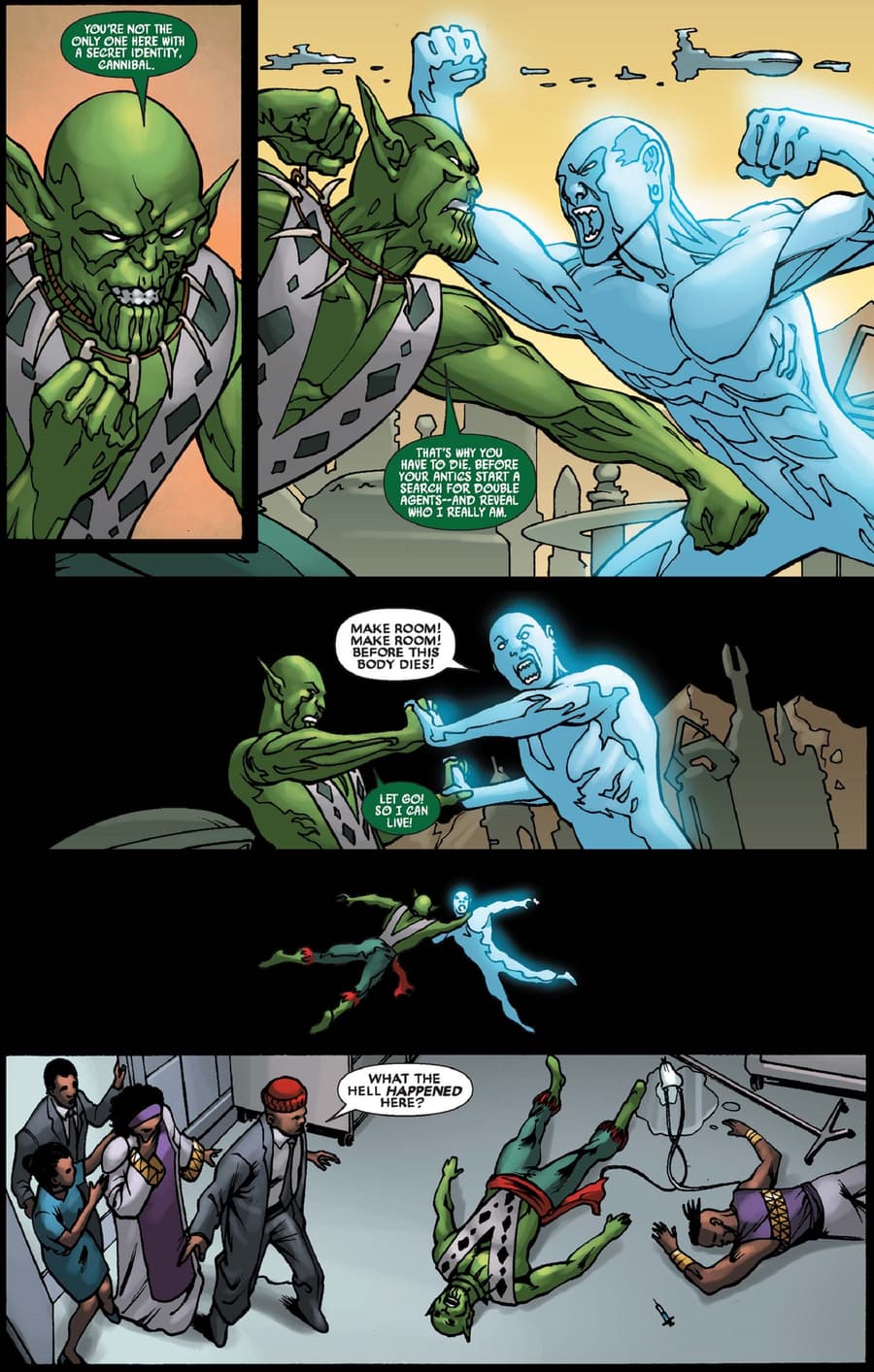 The Hype Box
Can't-miss news and updates from across the Marvel Universe!