Comics
Published June 19, 2019
J.J. Abrams Makes His Marvel Debut with 'Spider-Man' #1
J.J. Abrams and Henry Abrams unite with Sara Pichelli and Olivier Coipel for the limited series coming this September!
This September, the Modern Master of Mystery makes the House of Ideas his home with SPIDER-MAN #1!
As announced this morning in The New York Times, the five-issue limited series will be written by J.J. Abrams alongside his son Henry Abrams and calls upon the artwork of two of the most acclaimed creators in Marvel history, interior artist Sara Pichelli and cover artist Olivier Coipel!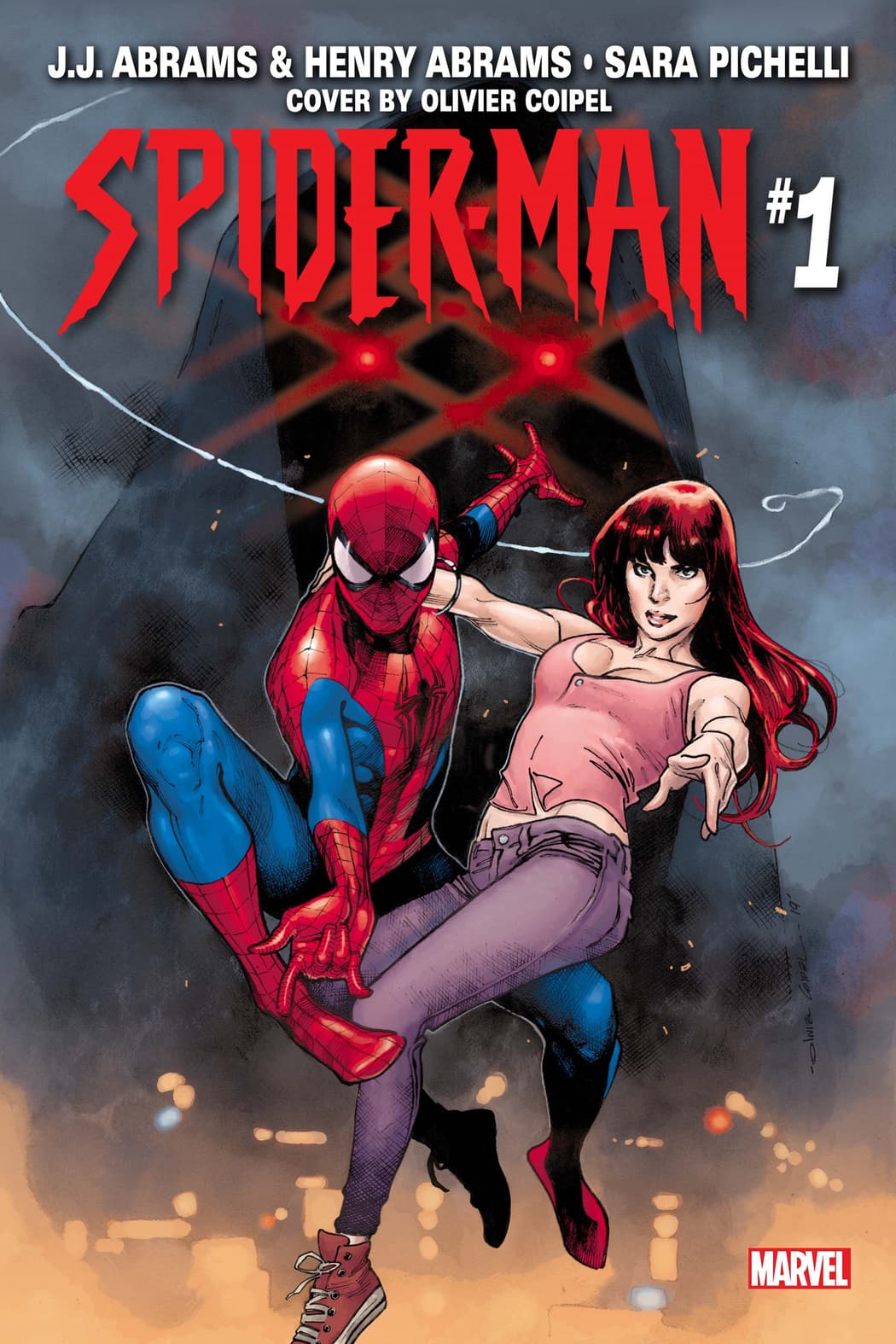 Now that's a mighty Marvel creative team for the ever-lovin' ages!
But, jeepers, stop the jolly presses, J. Jonah Jameson... How did this whole endeavor come about?
As J.J. told the Times, with longtime Spider-Man editor, Nick Lowe. "Nick had been pressing me to do a book with him," he explains. "A year or so ago, I started talking about it with Henry and it sort of happened organically. And that has been the joy of this. Even though I've been talking to Nick for a long time, weirdly, this feels like it just sort of evolved from the conversations of Henry and I, having ideas that got us excited and Nick being open to the collaboration."
And with that collaboration, now J.J., Henry, Sara, Olivier, and colorist Dave Stewart join forces to craft a comic that begins with a simple question... Who is Cadaverous!? 
The brand-new Super Villain is unveiled, the Marvel Universe reacts, and Peter Parker and Mary Jane Watson are forced to contend with it all. But it may not be the Web-Head you've always known... "The story shows Peter Parker in a way you haven't seen him before," teases J.J.
And that cryptic plot point seems to extend from the 20 year-old first-time comic writer Henry and his powerful perception of Pete. "Spider-Man is one of those Super Heroes where the more you read about him, for me at least, the less I understand him," notes Henry. "He's so anti-everything that you'd expect from a hero.
"I think Stan Lee said something about putting the human in superhuman. That is what we're trying to do."
Pre-order SPIDER-MAN #1 at your local comic shop right now, then Thwip! on over to pick it up this September!
The Hype Box
Can't-miss news and updates from across the Marvel Universe!