Comics
Published August 22, 2019
Jim Zub Promises a "Celebration of the Strange and the Sublime" in 'Black Panther and the Agents of Wakanda' #1
T'Challa is in charge of a brand new team!
Black Panther has always been a valuable member of any team, but now he's hand-picked a brand new team to tackle the most unimaginable obstacles! In BLACK PANTHER AND THE AGENTS OF WAKANDA #1 -- on sale Wednesday, September 18 -- T'Challa will be joined by some familiar faces and some less-familiar faces that he chose himself. As the king of the world's most technologically evolved nation, it's fair to say that T'Challa probably has some unique insight into the incredible. This new ongoing series by writer Jim Zub with art by Lan Medina and colors by Marcio Menyz spins directly from the events of Jason Aaron's AVENGERS series.
So, what kinds of challenges and enemies (or even general nuisances) will the Agents of Wakanda be put up against? In his introduction letter at the end of issue #1, Zub said "The Marvel Universe is a wonderfully warped creation, filled with crazy combinations and endless potential. I love playing in this sandbox, taking esoteric pieces from past stories and tilting them in a new direction or attaching new ideas to old engines and watching them roar to life."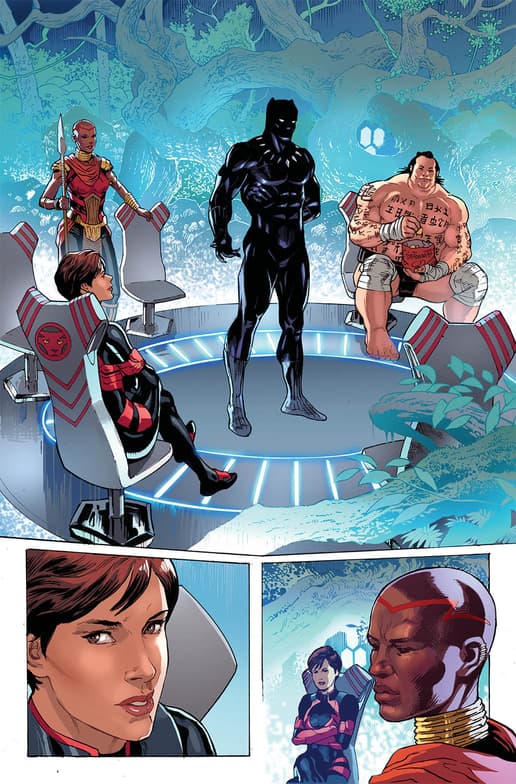 In his letter, Zub added: "BLACK PANTHER AND THE AGENTS OF WAKANDA is a celebration of the strange and the sublime. It's big action and big drama in the Mighty Marvel Manner."
The new team certainly appears to be ready for what Zub says is "Kirby-fueled Mission: Impossible in the Marvel Universe. It's over-the-top action and unexpected twists with a cast of characters pulled from strange places in Marvel Comics canon." T'Challa's Agents of Wakanda are General Okoye, Gorilla-Man, Ka-Zar, and Wasp, "a team of misfits and monsters tasked with defending humanity." But this kind of oddball, ragtag group "gives me the freedom to tell a huge range of stories—serious and sadistic, epic and emotional."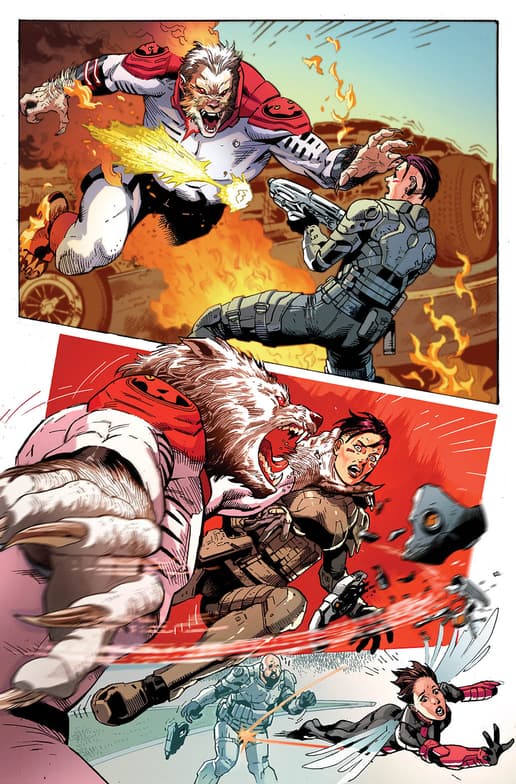 Zub, Medina, and Menyz definitely have big plans ahead for the Agents of Wakanda: "Our first arc is comprised of three missions, each two issues long. That gives us tight action-packed stories with a cliffhanger in the middle. These missions are easy to jump onto and perfect for old fans, lapsed readers, or people coming in cold who only know the Marvel Cinematic Universe. They all have quite different stakes and problems that need to be solved, in terms of both the threat they're up against and how it affects the agents on that mission."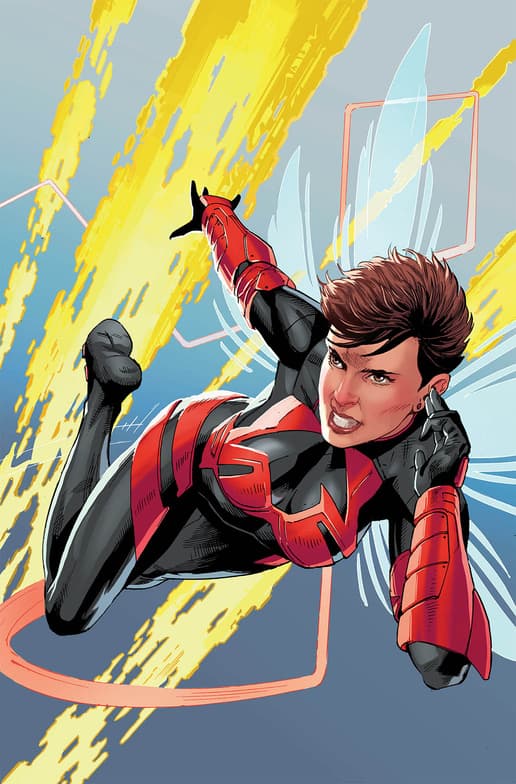 "In issue #1, a strange energy signal from middle-America turns a relatively routine scouting assignment into a pitched battle against horrifying creatures. Where they came from and who brought them here is a mystery that gets revealed in our cliffhanger, and I think that surprise will pique a lot of interest.
"In issue #3, a secret experiment run on the Moon comes to light and the repercussions of it will touch upon both recent and older Marvel stories in fun and unexpected ways."
There's definitely a lot in store for Black Panther and the Agents of Wakanda -- and you'll get to see it all unfold when the first issue hits stands next month!
BLACK PANTHER AND THE AGENTS OF WAKANDA #1, written by Jim Zub with art by Lan Medina and colors by Marcio Menyz, goes on sale Wednesday, September 18. You can pre-order your copy today online or at your local comic shop!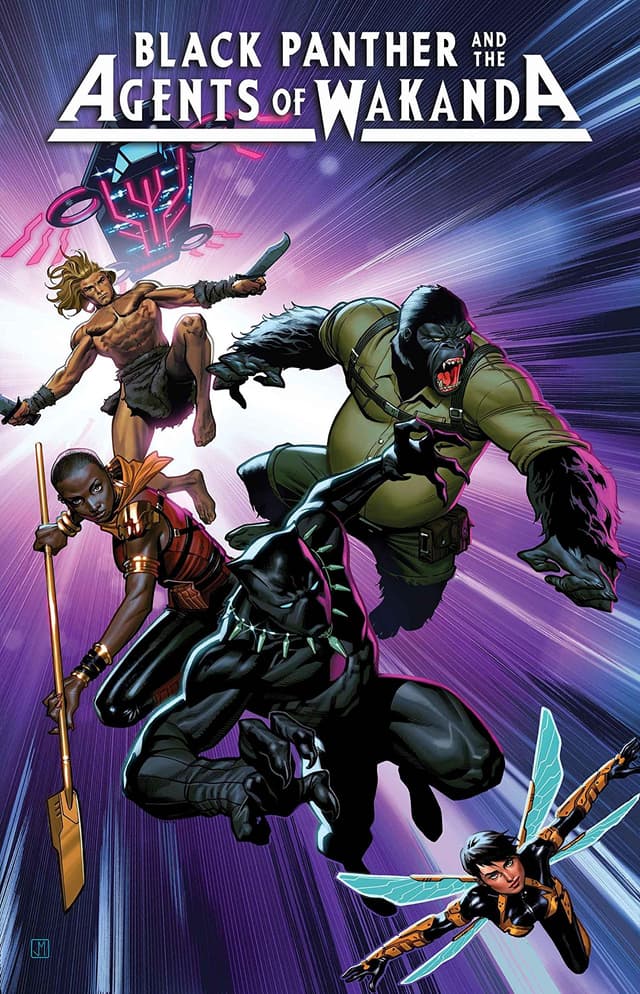 The Hype Box
Can't-miss news and updates from across the Marvel Universe!