Comics
Published March 5, 2020
Kelly Thompson Brings a "Bold New Vision" to 'Black Widow' #1
"Our first arc has some of the stuff you would expect in a Black Widow book, but I think twisted in a new way that's interesting..."
It's fair to say that Natasha Romanoff AKA Black Widow is having a moment. One of Marvel's most popular and enduring characters, her celluloid counterpart is preparing for her star turn in Marvel Studios' Black Widow, coming to theaters on May 1. On the page, she just wrapped up the WEB OF BLACK WIDOW miniseries by Jody Houser. Now, beginning this spring, Natasha gets a new ongoing series! BLACK WIDOW #1, written by Kelly Thompson with art by Elena Casagrande, comes to comic shops on Wednesday, April 1.
Marvel.com got the inside story on Natasha Romanoff's next chapter!
You're writing a brand new Black Widow story just as the character is finally getting the cinematic spotlight. What's the most exciting thing about Natasha Romanoff for you as a storyteller?
Natasha is great because she's street-level, but she's also basically the most dangerous person in the Marvel Universe, so she transcends "street level" constantly. She's also living a bit more in the anti-hero/grey area, which is always fun. You can do a lot when the rules aren't quite as hard and fast as with more traditional Super Hero books. And of course the noir/spy stuff on its own, or when mixed with Super Hero stuff is dynamite.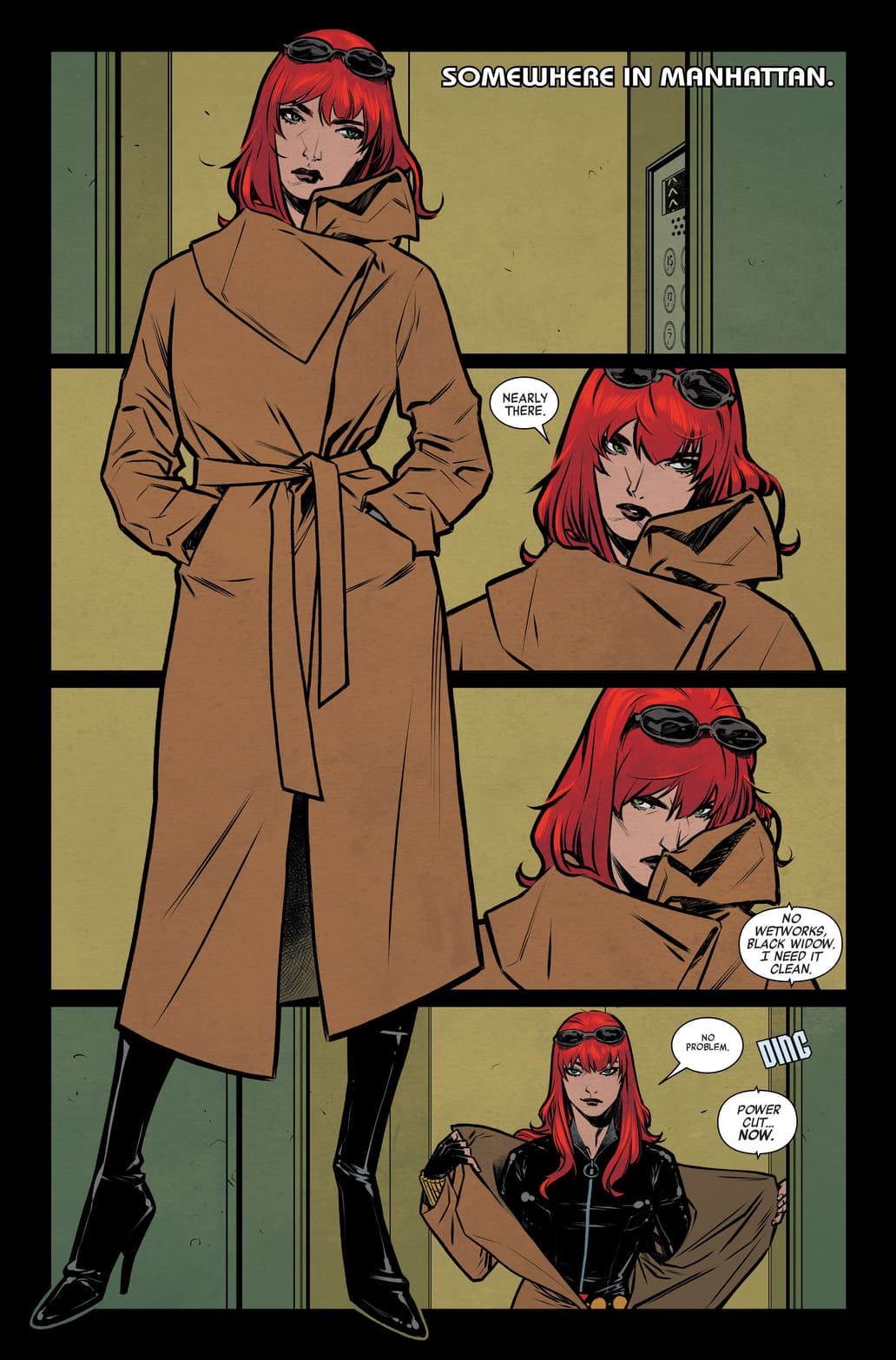 Natasha is going back to San Francisco, where she once crossed paths with Daredevil. Will we see any familiar faces in your BLACK WIDOW series? (No spoilers, of course!)
Definitely some familiar faces -- including Hawkeye, Winter Soldier, and Yelena Bolova -- but no Daredevil plans for the moment.
When you begin a series' worth of stories for a character like Black Widow, did you have any ideas simmering already? How do you plan an arc for a high-profile character like her?
Funnily enough, I pitched this Black Widow book exactly a year before I got the green light to ACTUALLY pitch it. So, I've been wanting to write this book for a long time before Marvel was ready for me to write this book! It's a bold new vision for Black Widow and one I am really hoping people can get excited about. Our first arc has some of the stuff you would expect in a Black Widow book, but I think twisted in a new way that's interesting – and where she ends up at the end of this highly personal and life changing story is ALSO interesting!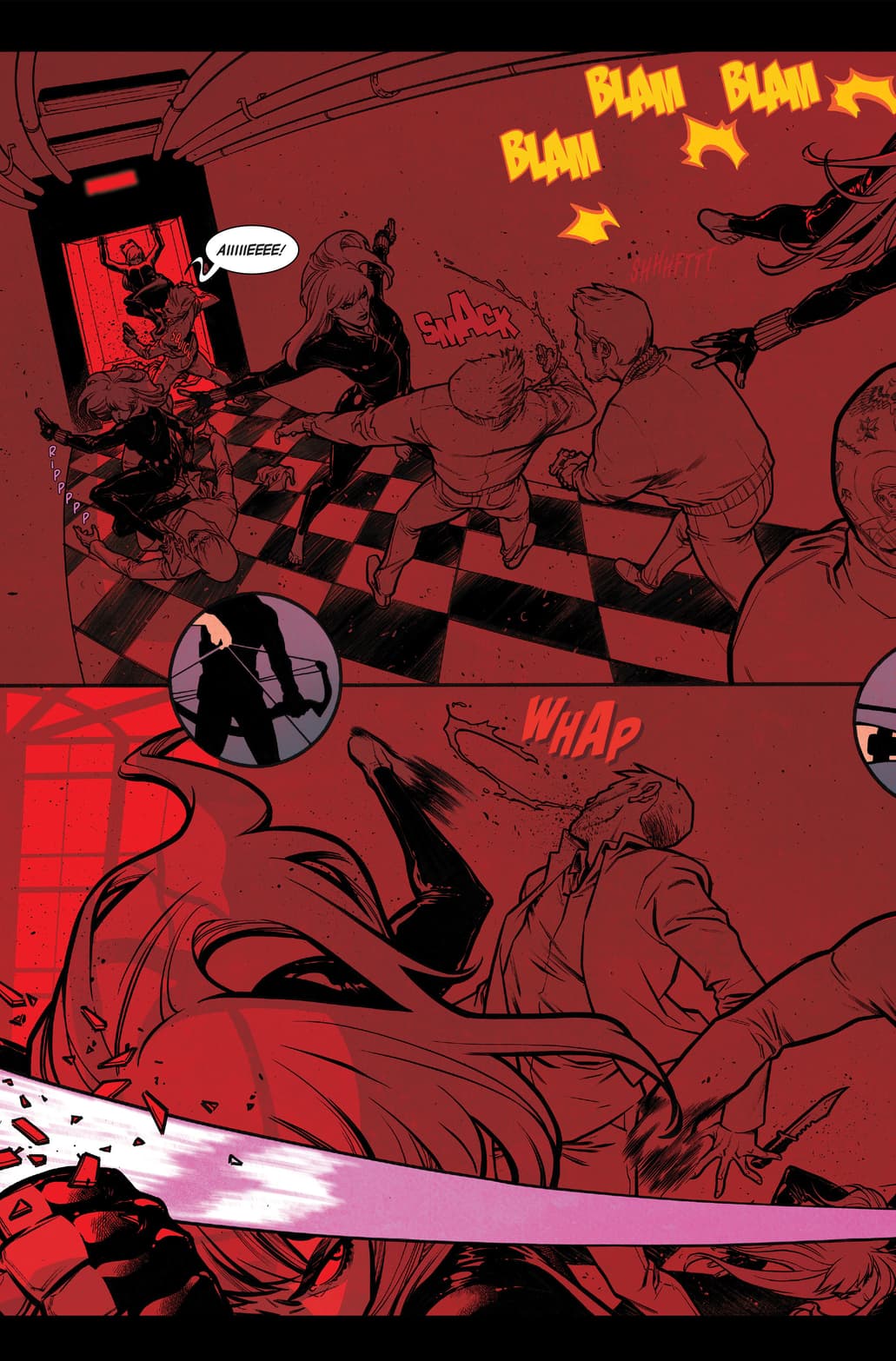 You're working with Elena Casagrande for BLACK WIDOW – were you familiar with her previous work? What has been the best part of your collaboration so far?
I was familiar with Elena's work and I was a big fan. When Editor Sarah Brunstad mentioned her as an option I think I screamed "YES!" That said, the work she's turning in is beyond my expectations. Elena is doing some really smart, cool things that both feel quintessential Natasha and also feel really new. It's exciting. Add to that the absolutely brilliant Jordie Bellaire on colors and it's truly a dream team. Jordie elevates everything she touches and I can't wait for people to experience the whole package.
Marvel fans have been warned that BLACK WIDOW will be "a heartbreaking thrill ride," which sounds both upsetting and exciting at the same time. Can you give us any hints that won't spoil the story?
Yeah, "heartbreaking thrill ride" is pretty fair but also hard to expand on without giving things away. I will say that there are incredibly personal stakes for Nat at that center of this story, and she's going to lose a lot. But sometimes in the losing you can find something powerful and even necessary.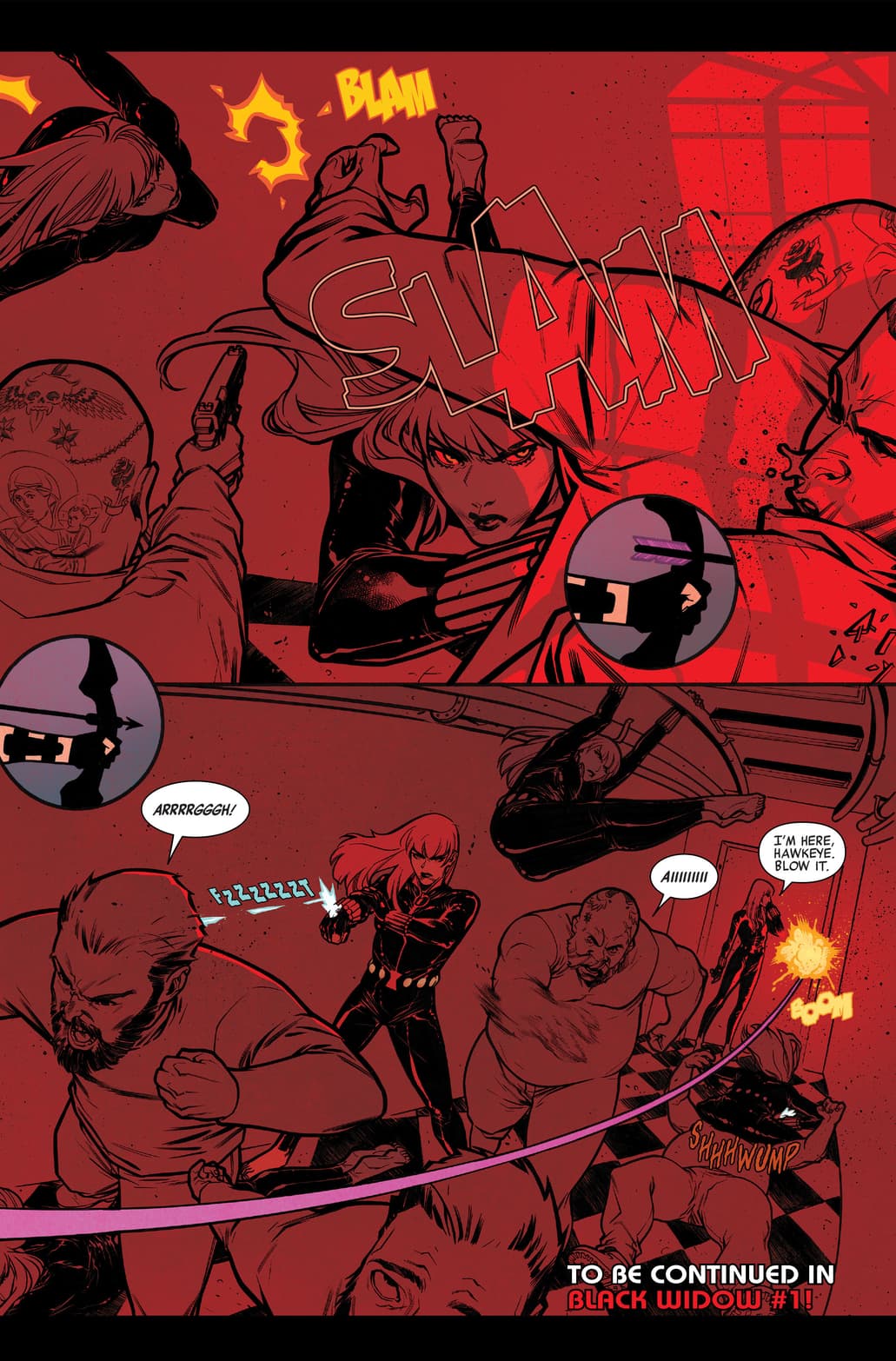 BLACK WIDOW #1, written by Kelly Thompson with art by Elena Casagrande and colors by Jordie Bellaire, goes on sale Wednesday, April 1. Pre-order your copy today online or at your local comic shop!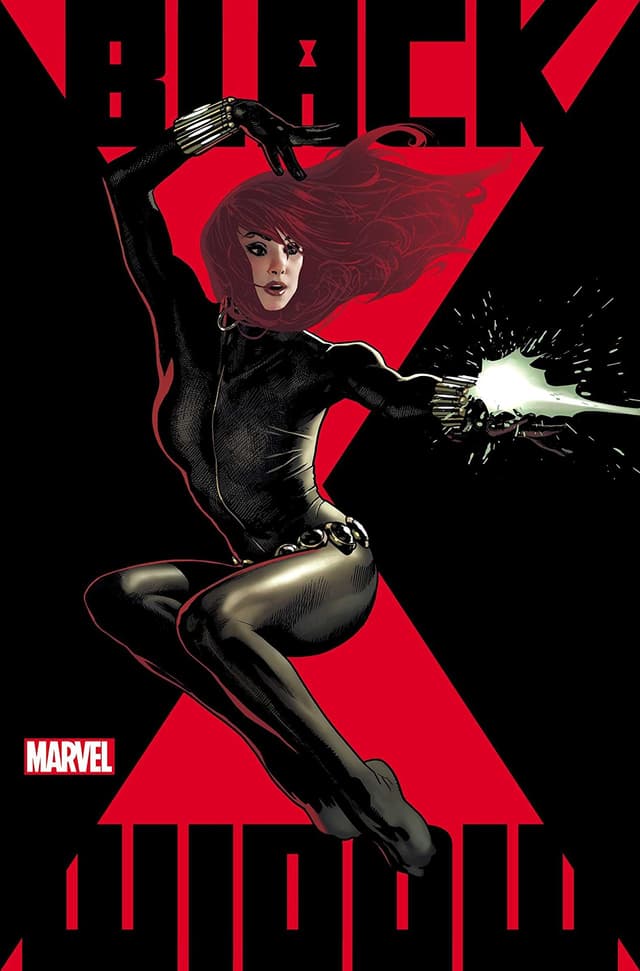 The Hype Box
Can't-miss news and updates from across the Marvel Universe!