Comics
Published February 19, 2021
5 Key Moments in Black Knight's History
Prep for 'Black Knight: Curse of the Ebony Blade' with a look at Dane Whitman's past!
Way back in AVENGERS (1963) #47, Dane Whitman made his debut in the Marvel Universe. As the Black Knight, Dane's profile steadily rose in the '80s and '90s as a member of the Avengers—however, the Black Knight was hobbled by his link to the mystical Ebony Blade. The sword is immensely powerful, but it also gives Dane an insatiable bloodlust and a desire to kill.
Recently, Dane learned a very uncomfortable secret about himself and the Ebony Blade in KING IN BLACK: BLACK KNIGHT #1. But now that the truth is out, Dane is primed to once again play a major role going forward. This March, writer Simon Spurrier and artist Sergio Davila will take Dane to the next level in BLACK KNIGHT: CURSE OF THE EBONY BLADE #1. This new series will span Dane's history from Camelot to the present as the Black Knight is redefined and reforged.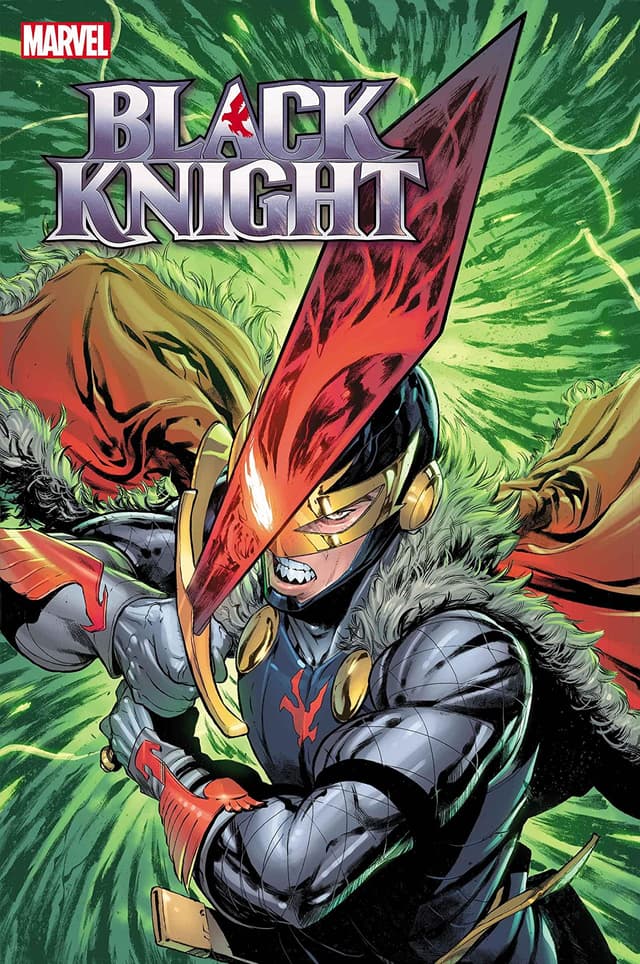 It hasn't always been a smooth journey for Dane. To bring everyone up to date, we're taking a look at some of the key moments in the Black Knight's history.
Love Connection
During Dane's last major stint with the primary Avengers team, he felt romantically drawn to two of his teammates: Crystal of the Inhumans and Sersi of the Eternals. At the time, Sersi was having severe problems commanding her immense abilities, so she and Dane formed a powerful psychic link to help her hold on to herself. When Sersi voluntarily exiled herself in AVENGERS (1963) #375, Dane willingly accompanied her.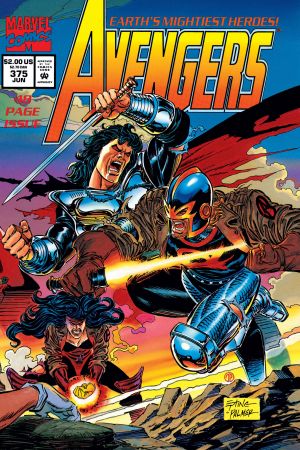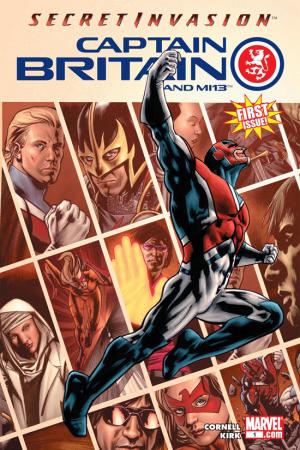 Captain Britain and MI: 13 (2008) #1
published

added to marvel unlimited

inker (cover)

penciler (cover)

colorist

colorist (cover)

penciler

inker

writer

letterer
What is Marvel Unlimited?
In return, Faiza saved Dane's life when he was grievously injured and on his deathbed. He even went as far as to name Faiza his squire. Faiza proved her worth as a hero, and she was chosen by the legendary blade, Excalibur, to be its new wielder. Dane and Faiza became very emotionally close, and they also became a couple while serving on the MI-13 team.
Cracks in the Armor
In ORIGINAL SINS (2014) #2, Dane was in seclusion after succumbing once again to the Ebony Blade's bloodlust. A historian named Rebecca Stevens tracked Dane down to his apartment and shared a dire warning. Rebecca was intimately familiar with the history of the Ebony Blade...and the fact that all of its previous wielders eventually went insane and died. She pleaded with Dane to part with the sword before it was too late. Regardless, Dane refused her offer to help. His inaction there foreshadowed some recent developments as well.
Breaking Black
Following the events of SECRET WARS (2015), Dane truly fell from grace in BLACK KNIGHT (2015) #1-5. Dane lost control of the Ebony Blade and fled into Weirdworld with the Avengers Unity Squad in pursuit to bring him to justice. In turn, Dane killed the reigning king, Zaltin Tar, and created a kingdom he called New Avalon with followers from a diverse group of warriors.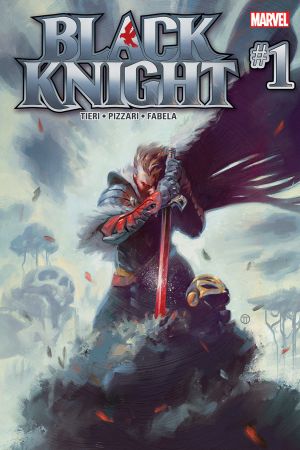 The Black Knight's new army wasn't able to hold off the Avengers for long, but the two sides soon found a common enemy in the Fangs of the Serpent. Rebecca reentered the picture and negotiated a peace deal between Dane and the Avengers. The Unity Squad took the Ebony Blade, while Dane was allowed to remain in New Avalon as its ruler.
The King In Black
KING IN BLACK: BLACK KNIGHT #1 caught up with Dane several months after he returned from Weirdworld, and the Ebony Blade was once again in his possession. Dane also remained haunted by the ghost of his ancestor, Sir Percy of Scandia, who fruitlessly tried to reign in the Black Knight's reckless bloodlust. While answering Iron Man's call for all reserve Avengers members, Dane had a disastrous encounter with one of the symbiote dragons controlled by Knull.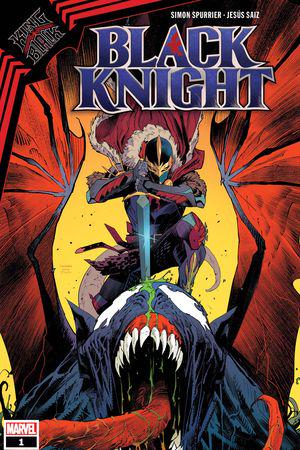 King In Black: Black Knight (2021) #1
published

added to marvel unlimited

colorist

inker

penciler

colorist (cover)

letterer

inker (cover)

penciler (cover)

editor

writer
What is Marvel Unlimited?
Knull was drawn to the destructive power of the Ebony Blade and tried to claim it for himself. When Knull's consciousness touched Dane's mind, he revealed the truth about the Ebony Blade's curse... For years, Dane believed that he was chosen to wield and protect the sword because of his spiritual purity, which he inherited from his bloodline. To Dane's horror, Knull explained that the Ebony Blade is powerless in the hands of the pure of heart. Dane wasn't chosen because of his capacity for good, it was for his willingness to do evil with the blade.
In his heart of hearts, Dane realized that Knull wasn't lying. This nearly broke him again, but Dane managed to recover and "own his demons" long enough to reclaim the Ebony Blade and slay Knull's dragon. Now, Dane is heading to New York once more. But his greatest battle may still lie within...
What will happen to the Black Knight next? Find out at your local comic shop in BLACK KNIGHT: CURSE OF THE EBONY BLADE #1 this March!
The Hype Box
Can't-miss news and updates from across the Marvel Universe!