Comics
Published September 13, 2021
Kingpin's New Thunderbolts Begin the Purge of Marvel's Super Heroes in 'Devil's Reign'
Check out the cover of 'Devil's Reign' #2 and learn about new tie-ins to the upcoming Marvel Comics event!
The recently announced Marvel Comics event DEVIL'S REIGN launches this December with two exciting issues!
The highly anticipated saga from writer Chip Zdarsky and artist Marco Checchetto will see Kingpin on a vicious quest to rid the world of Super Heroes through any means necessary, and he'll have an army of Super Villains at his command to see it through. Consisting of Crossbones, Taskmaster, Typhoid Mary, Shocker, Whiplash, Rhino, and Kraven, this deadly new team of Thunderbolts will report for duty in DEVIL'S REIGN #2 and represent only the opening salvo of Kingpin's plan to remake the Marvel Universe in his own image.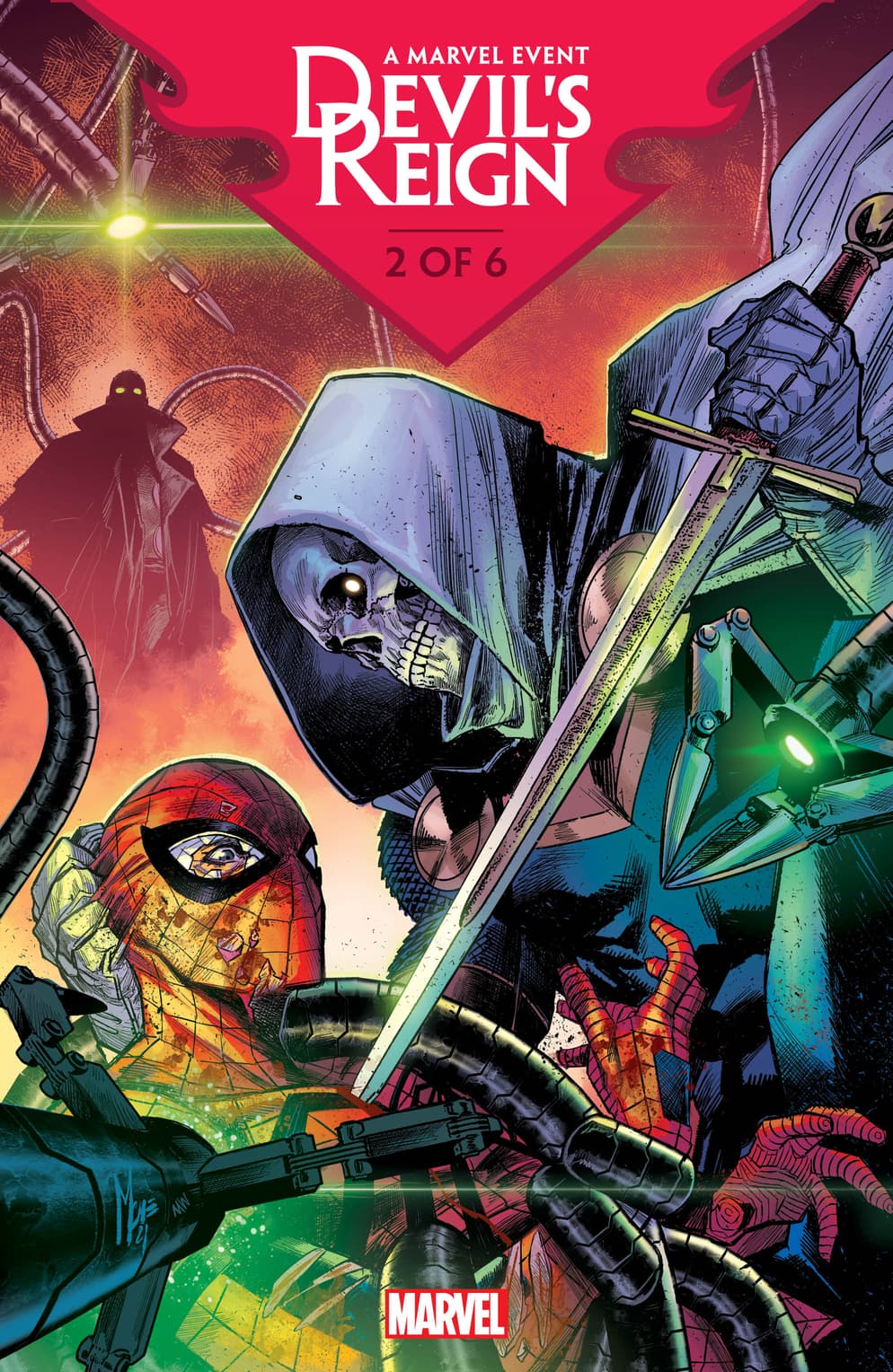 "Our Daredevil plan just kept getting bigger and bigger, to the point where it would clearly affect the Marvel Universe in huge ways," Zdarsky explained. "Thankfully, Marvel recognized this as well and gave Marco and I the opportunity to tell the story on a massive stage with DEVIL'S REIGN! This is a proper Marvel event springing from the pages of Daredevil and I think all Marvel readers will love what's coming!"
DEVIL'S REIGN will also tie into some of your favorite ongoing series including December's SPIDER-WOMAN #18 by series creative team, writer Karla Pacheco and artist Pere Pérez. Mayor Wilson Fisk is purging vigilantes from his city, and Spider-Woman is on his list! Fisk will do anything to bring her down, including going after her loved ones. It's all on the line for Spider-Woman during DEVIL'S REIGN!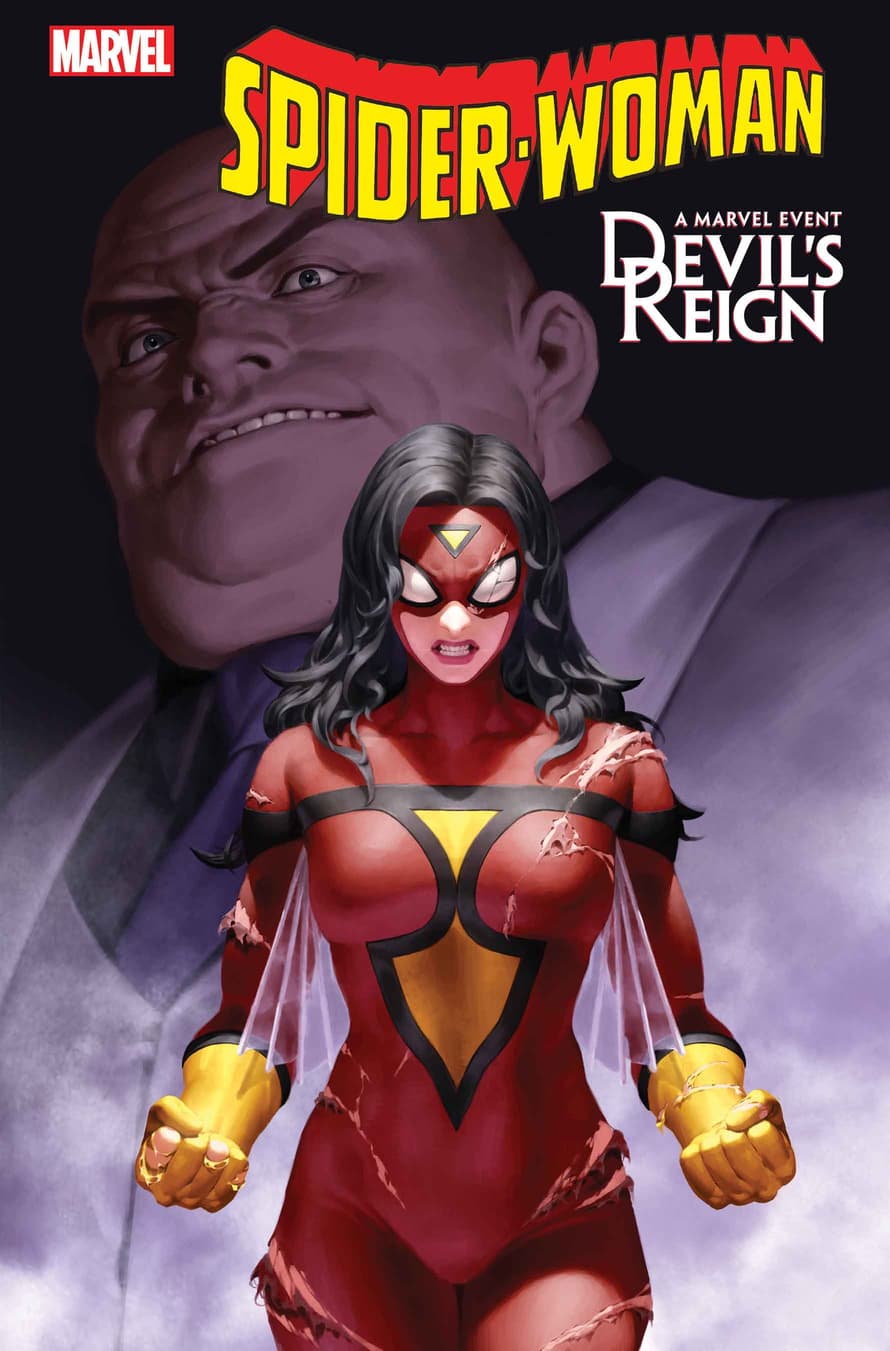 Here's what Pacheco had to say about what's come for Jessica Drew: "When Chip first asked about tying Spider-Woman into this spectacular event, I immediately said 'How did you get this number, and what do you want?' Okay, actually it was more me begging 'PLEAAAAASE CHIP!!! LET ME AND PERE BE A PART OF THIS BIG AWESOME THINGY! WE LOVE DEADPOOL AND *YOU*. After he corrected me that it was a DAREDEVIL event, we were still really stoked about it. I can't wait for everyone to see how Jessica Drew handles the chaos Wilson Fisk is bringing to her world, and we have some absolutely explosive issues coming up. DEVIL'S REIGN threatens everyone Jess loves, AND brings back one of her greatest nemesisiseses in a way I don't think anyone will see coming. Especially not Jess!"
Be there when Kingpin brings his full criminal and political power to bear on all of Marvel's Super Heroes—from the Fantastic Four to the X-Men.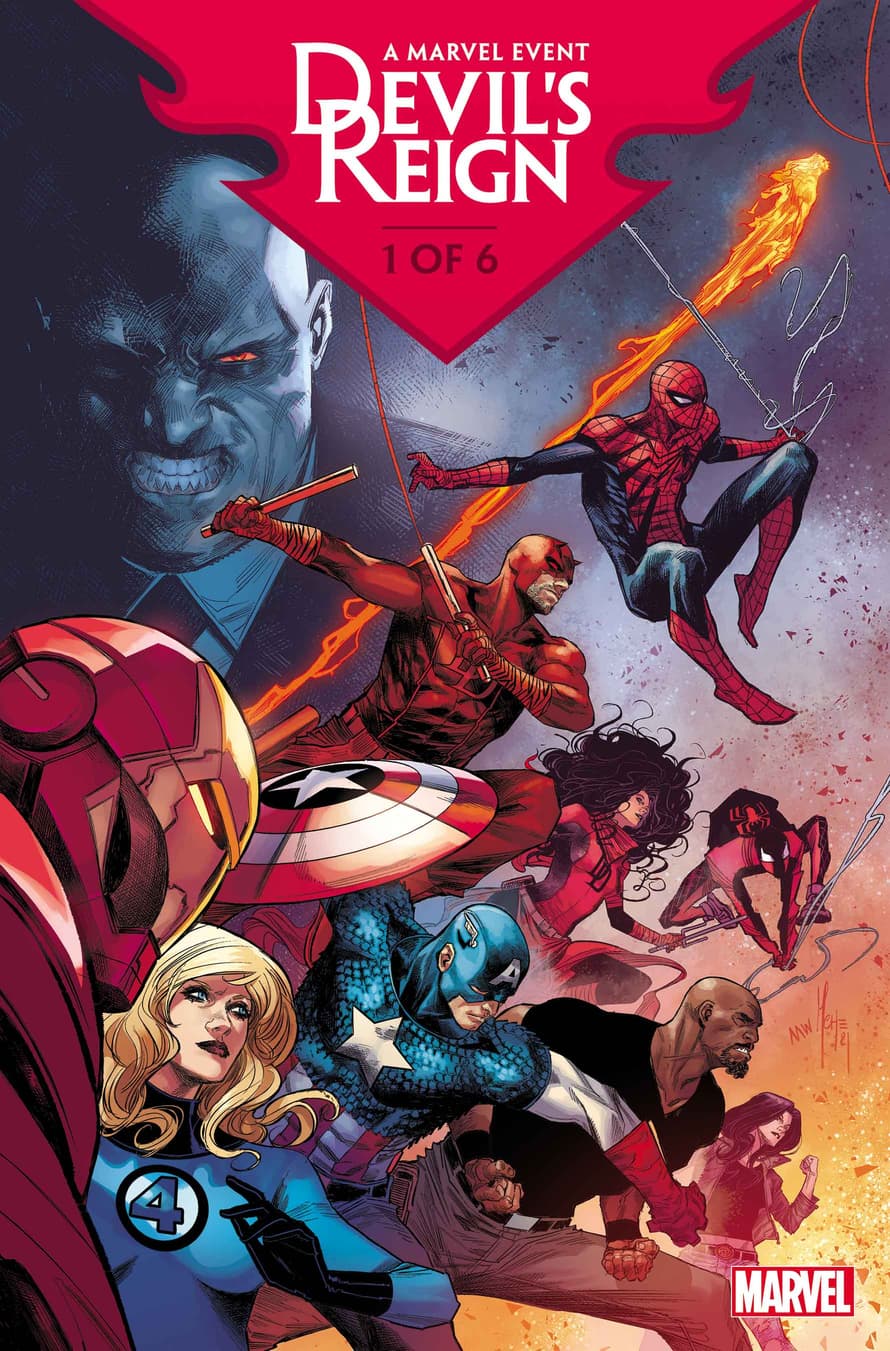 Stay tuned for more announcement about upcoming DEVIL'S REIGN tie-in series including January's DEVIL'S REIGN: VILLAINS FOR HIRE!
DEVIL'S REIGN #1 (OF 6)
Written by CHIP ZDARSKY
Art and Cover by MARCO CHECCHETTO
On Sale 12/1
DEVIL'S REIGN #2 (OF 6)
Written by CHIP ZDARSKY
Art and Cover by MARCO CHECCHETTO
On Sale 12/15
SPIDER-WOMAN #18
Written by KARLA PACHECO
Art by PERE PÉREZ
Cover by JUNGGEUN  YOON
On Sale 12/29
The Hype Box
Can't-miss news and updates from across the Marvel Universe!