Comics
Published January 18, 2018
Kobik – Marvel 101
Meet the girl formed from the shards of the Cosmic Cube!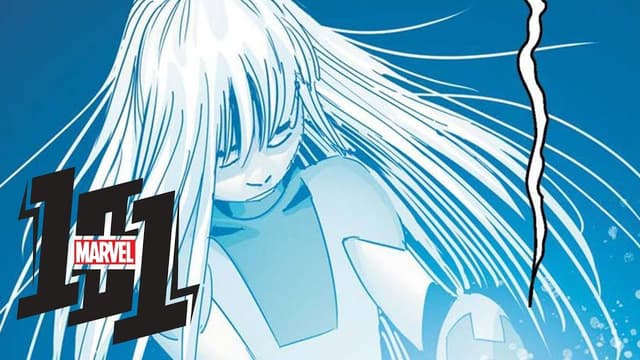 The picturesque front lawns and friendly neighbors of a sleepy town called Pleasant Hill belied the place's dark reality—that it was a secret prison for a collection of brainwashed super villains. Introduced in AVENGERS STANDOFF: WELCOME TO PLEASANT HILL #1, the key to maintaining the town's facade came in the form of a young girl named Kobik.
In an attempt to manage the power of the Cosmic Cube, Maria Hill and S.H.I.E.L.D. accidentally converted the artifact into a person. Coalescing into a form that the powerful device found most comfortable, Kobik was born. As the series continued, through issues like AVENGERS STANDOFF: ASSAULT ON PLEASANT HILL ALPHA #1, Kobik developed distinct relationships with S.H.I.E.L.D. operators, villains, and, eventually, heroes.
When the super villains of Pleasant Hill rebelled against their carefully designed mental manipulation and began wreaking havoc across the landscape, the Avengers and the Uncanny Avengers came to fight. Throughout the Avengers: Standoff event, which occurred in the pages of ALL-NEW, ALL-DIFFERENT AVENGERS, CAPTAIN AMERICA: SAM WILSON, AGENTS OF S.H.I.E.L.D., NEW AVENGERS, UNCANNY AVENGERS, as well as several other titles, a war between good and evil expanded across the Marvel Universe—with Kobik caught in the middle.
After disappearing in the wake of Standoff, Kobik reemerged in THUNDERBOLTS. As her relationships with Baron Zemo, Erik Selvig, and Bucky Barnes became strained, the sentient Cosmic Cube kicked off the events of Secret Empire. In a desperate attempt to save Steve Rogers' life, Kobik altered the mind—and history—of Captain America, retroactively making him an agent of Hydra. Upon realizing the damage her actions caused, Kobik retreated to her own mindscape, where she encountered the real Steve Rogers, who resided there after being replaced.
As the event came to its dramatic conclusion in issues #8, #9, #10, and Secret Empire: Omega #1, the living Cosmic Cube proved to be the only figure that possessed the ability to resist the might of "Stevil" Rogers. With the United States reinvented as the Hydra ideal, the real Captain America nowhere to be found, and Hydra Cap ruling uncontested, the fate of the globe rested on the shoulders of Kobik—the little girl; the master of reality.
The Hype Box
Can't-miss news and updates from across the Marvel Universe!