Comics
Published January 21, 2020
Kurt Busiek Assembles Amazing Talent for 'Marvel Snapshots'
New series will offer an unusual look at Marvel's greatest characters!
Prepare to see the greatest moments of Marvel's 80-year history told like never before!
In MARVEL SNAPSHOTS, industry legend Kurt Busiek will bring together incredible creative teams for eight standalone, double-sized issues showcasing Marvel's most beloved characters from the Golden Age to today. Like 1994's critically acclaimed MARVELS series, MARVEL SNAPSHOTS will be tales told through the eyes of ordinary people, offering unique insights on the legendary mythos of the Marvel Universe. MARVELS SNAPSHOTS also reunites Busiek with renowned MARVELS co-creator Alex Ross who will be providing the series with his iconic painted covers.
Coming in May will be an Avengers story like none other by superstar writer Barbara Randall Kesel and acclaimed artist Staz Johnson. Set during the influential David Michelinie, John Byrne, and George Perez era of AVENGERS, MARVELS SNAPSHOTS: AVENGERS will depict a romance that could only happen in the Marvel Universe when a rookie cop and new-to-the-city emergency medical technician meet amidst a devastating battle between Earth's Mightiest Heroes and a giant, rampaging robot!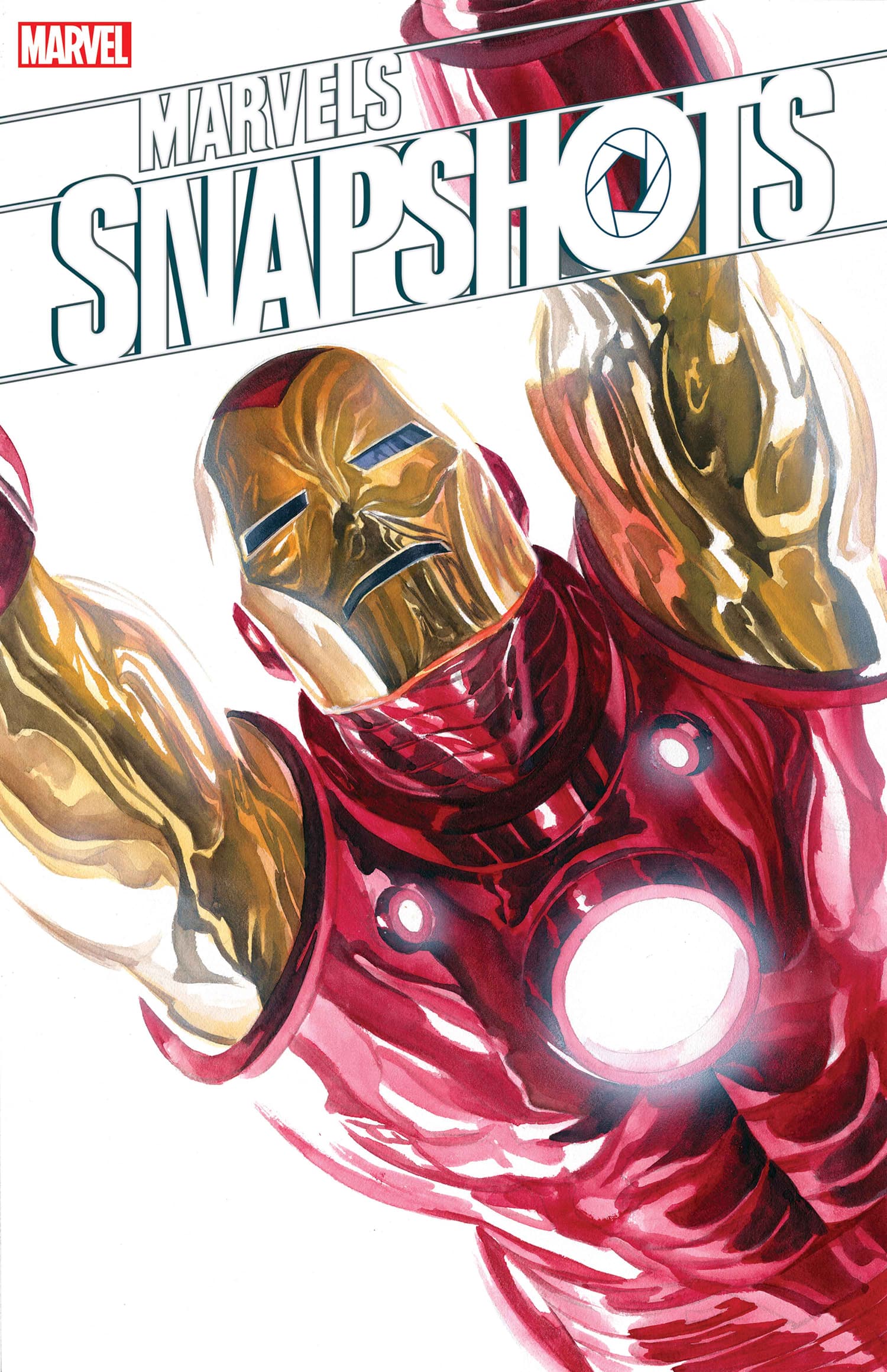 "When Kurt first asked me about this project, it took me a minute to realize he wasn't just telling me about this fun Marvels-eye concept, he was asking me if I wanted to be involved!" Kesel says. "My favorite stories are the ones that step into the personal lives of people in the vicinity of the Big Action, so a big YES to anything Marvels-scale, and getting to step back into that sweet yet insane 80s Avengers vibe was the frosting on the crazy cake! I have so totally enjoyed adding a little piece to the mighty Marvel mythos. Kurt started it off with an image that became the catalyst for two non-powered NYC heroes who would "meet cute" during a crisis. Then, when we started speculating about what the people on the street do when chunks of buildings fall from the sky…where do they go to shelter out the emergency?"
Following that will be MARVELS SNAPSHOTS: SPIDER-MAN written and drawn by industry great Howard Chaykin! This action-packed story will be told through the eyes of a lowlife criminal just trying to make a living in the Super Hero infested streets of New York City. See firsthand how hard life as a henchman can be when someone like Spider-Man lurks around every corner!
"I was delighted to be summoned by the fabulous Kurt Busiek to work on the Marvel Snapshots series," said Chaykin. "Not having worked for Marvel in any steady capacity in nearly eight years, my delight was also framed in surprise. Kurt is a stand-up cat, and I'm grateful to participate in this project."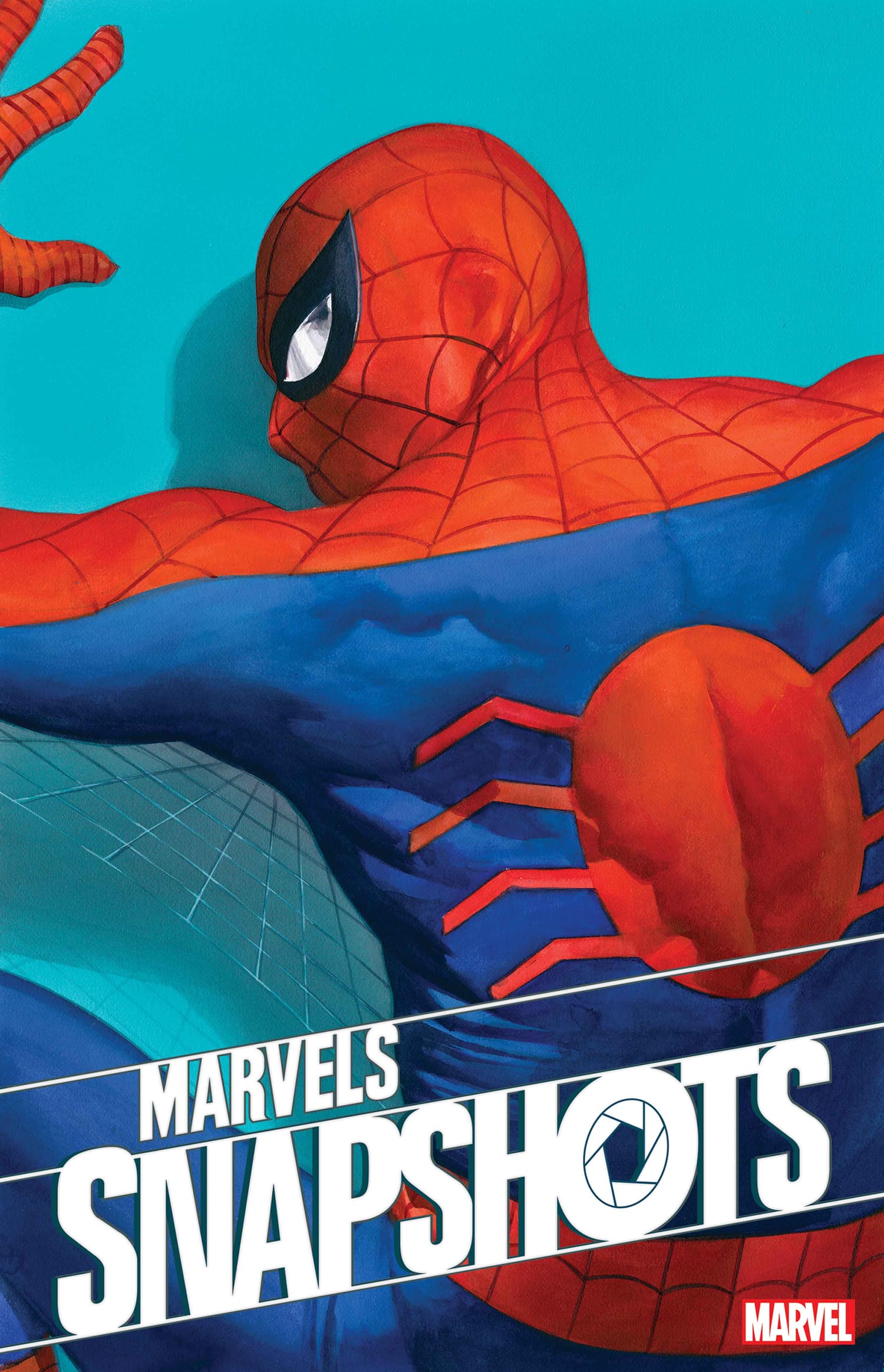 It all begins, though, this March, with SUB-MARINER: MARVELS SNAPSHOT #1 when best-selling novelist and Emmy Award-winning TV writer Alan Brennert (L.A. LAW, TWILIGHT ZONE) and superstar artist Jerry Ordway (ALL-STAR SQUADRON, CRISIS ON INFINITE EARTHS) unite to tell an unforgettable story about Marvel's original antihero: Prince Namor!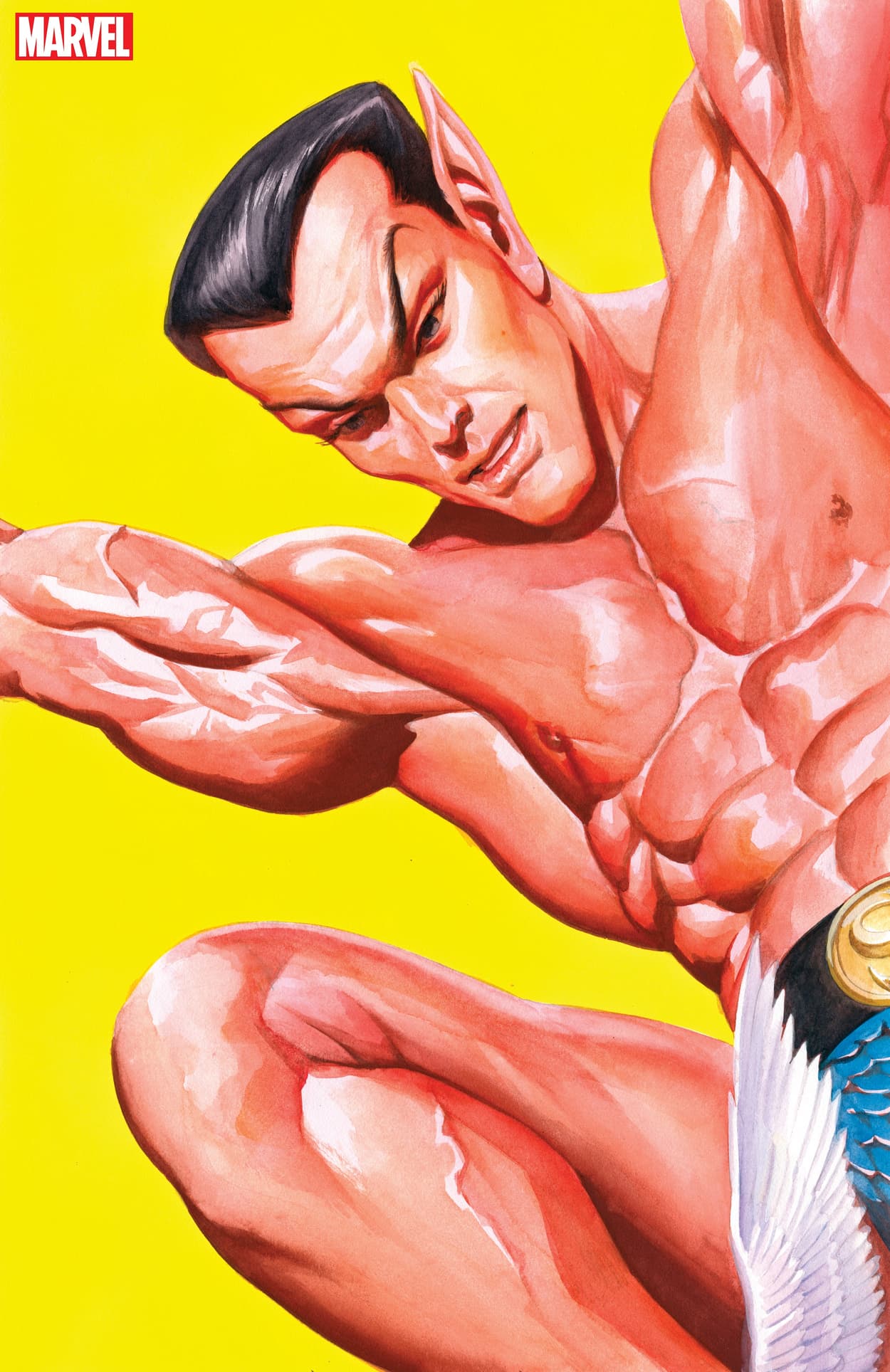 Set circa World War II, things kick off with an action-packed tale featuring Namor, Betty Dean, and the All-Winners Squad—a dream come true for Brennert. "I can honestly say that I enjoyed working on this story more than any comics story I've done in years. I grew up reading (and loving) Marvel's Golden Age heroes in the 1960s, in reprints in FANTASY MASTERPIECES. But I never thought I'd have a shot at writing them—especially the All-Winners Squad!—and I'm grateful to Kurt Busiek and Tom Brevoort for providing me the opportunity, and to Jerry Ordway for bringing it all to glorious life," Brennert says. "I'm enormously proud of 'Reunion' and honored to be the first story published in MARVELS SNAPSHOTS."
Artist Jerry Ordway is just as passionate about bringing this tale to life. "When I was offered this project, I jumped at it, being a big fan of the original MARVELS book by Kurt Busiek and Alex Ross. Getting to draw a Sub-Mariner story set in the 1940s, with appearances by the All-Winners Squad, lets me connect with Marvel's World War II era history, and the work of Subby's creator, Bill Everett," says Ordway. "I've been a Marvel maniac from the age of 10, so this is pretty cool! Alan Brennert wrote a great script which fits neatly into the bigger tapestry that is the Marvel Universe. I'm thrilled to get to play in this sandbox after so many years as an artist."
After SUB-MARINER: MARVELS SNAPSHOT #1, the epic tour through the Marvel Universe continues later that month with MARVELS SNAPSHOT: FANTASTIC FOUR!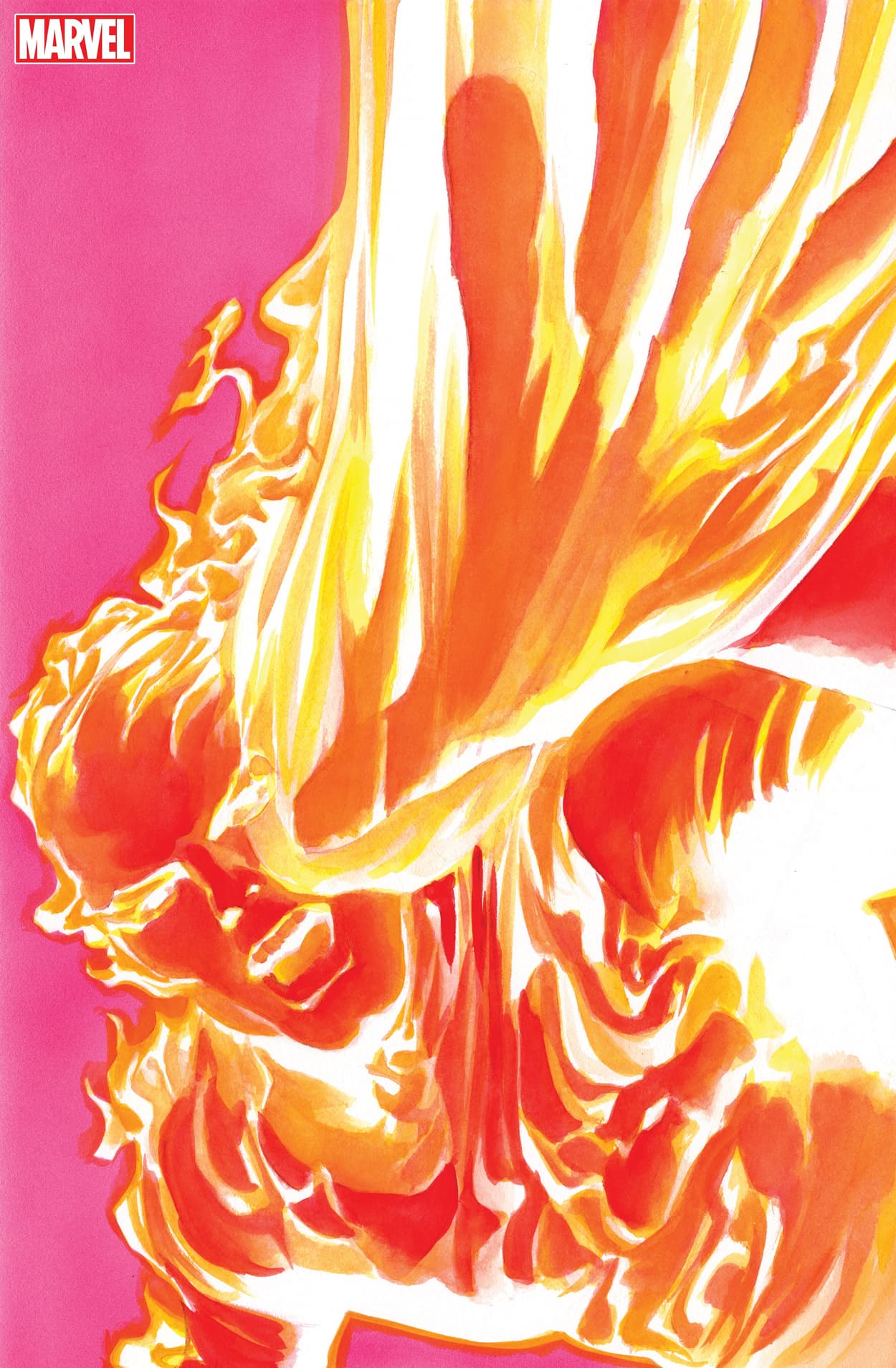 This second installment will take readers into the zany silver age, turning the spotlight on the Fantastic Four's own Human Torch in a story by comic book creators Evan Dorkin and Sarah Dyer. Known for books like Beasts of Burden as well as writing credits on animated series like Space Ghost: Coast to Coast and Superman: The Animated Series, this duo feels right at home penning this classic tale rooted in the Marvel mythos!
"I'm still blushing that Kurt chose Sarah Dyer and I to tell one of the MARVELS SNAPSHOTS stories, especially this one, because the Fantastic Four was my favorite super hero team book as a kid, and MARVELS did a great job of showing how the larger-than-life Marvel characters affect the average person on the street," says Dorkin. "We're trying to do right by both series, packing the story with as much heart, wonder and fun as we can for both older and newer fans to enjoy."
FANTASTIC FOUR: MARVELS SNAPSHOT reunites Dorkin and Dyer with artist Benjamin Dewey who brings this tale to life with the acclaimed art he's known for from books like The Autumnland and Beasts of Burden. "Teaming up with Kurt, Evan, and Sarah is delightful, challenging and a real education in the deep-cuts lore of characters I thought I knew! I'll do my best to bring the same spark of joy and enthusiasm to the art that has clearly gone into the writing process," says Dewey. "Ultimately we want to offer a story that gives fans a different angle on a beloved comics universe that they might not get from any other project."
As curator of this landmark series, Kurt Busiek has handpicked the creative teams for each standalone, double-sized issue—and now, he's put together an amazing assemblage of talent to tackle April's issues focusing on Captain America and the X-Men.
First up, Eisner nominated writer Mark Russell will revisit Jack Kirby's classic Madbomb storyline from his 1970s run on CAPTAIN AMERICA.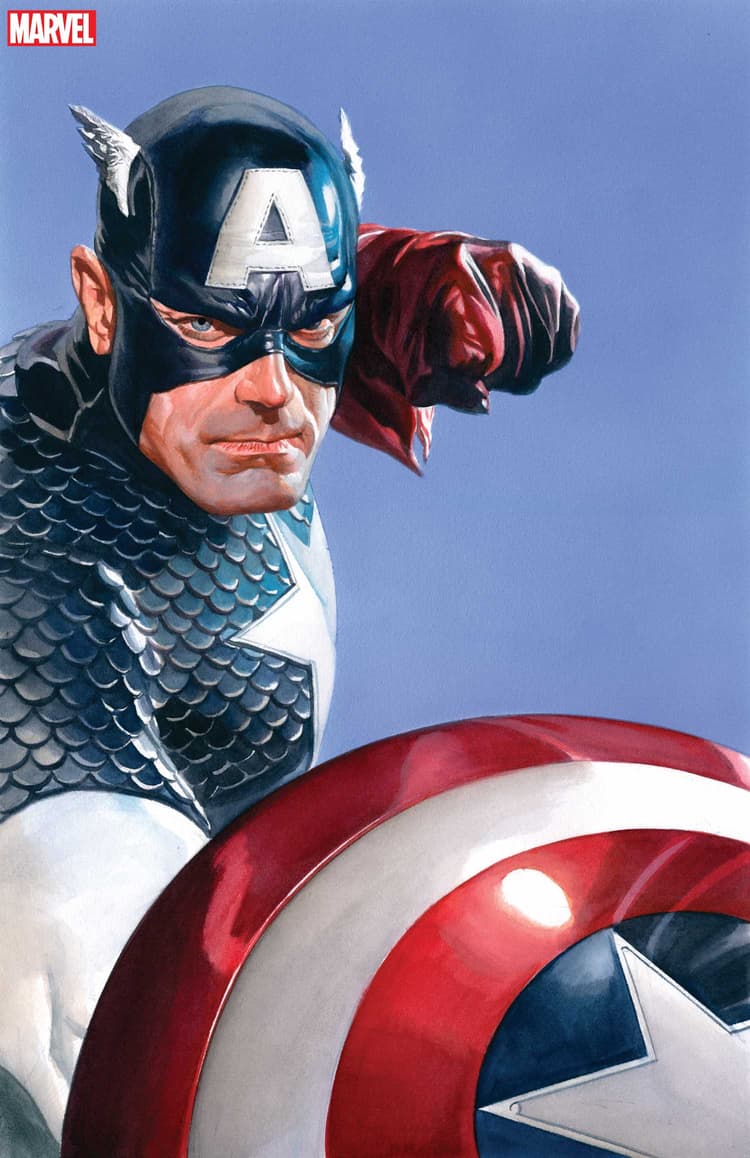 "Some people, when they call, you gotta pick up the phone. And Kurt Busiek is one of those people," says Russell. "I was pretty instantly sold on the project once he started describing it to me— stories about the human cost of these famous conflicts in the Marvel Universe. I truly enjoyed working on this with him."
Known for his work on books like Second Coming and Wonder Twins, Russell says CAPTAIN AMERICA: MARVELS SNAPSHOT will focus on "the Madbomb's impact in the South Bronx, a community which had already been effectively abandoned by the rest of the nation, that community's struggle for survival, and of the search for heroes of its own." He will be joined by acclaimed artist Ramón Pérez (ALL-NEW HAWKEYE).
Next, in X-MEN: MARVELS SNAPSHOT, readers will see the rise of super heroes from the eyes of a young orphan named Scott Summers, the boy who would grow up to be Cyclops. The future X-Men leader couldn't be in safer hands. Jay Edidin, the co-host of the popular X-Men podcast, Jay and Miles X-Plain the X-Men, makes his Marvel Comics debut with a tale about one of his favorite characters.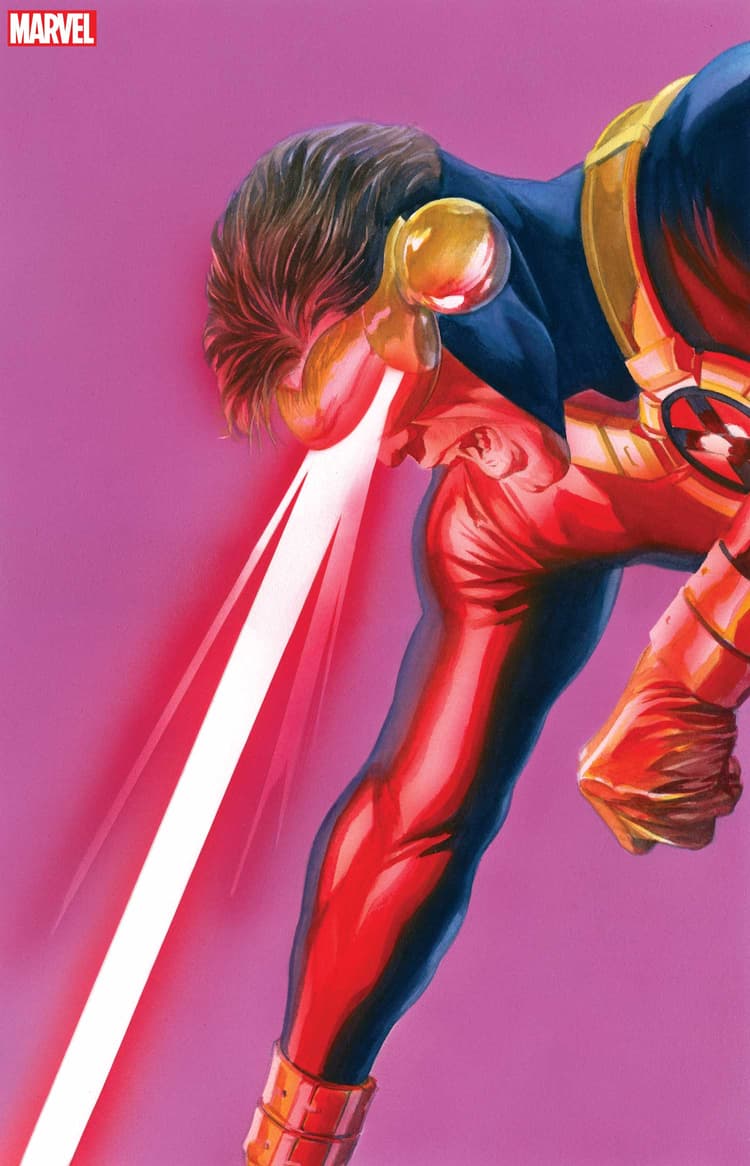 "This is a story that's pretty personal to me—because I'm me, and it's a Cyclops story; but even more because it's about the ways that superheroes and the stories around them can become lifelines. If I'm going to be really sappy about it (which I absolutely am), I get to give one of my favorite heroes the same kind of touchstone he's been to me over the years," says Edidin. "I'd say it's a dream come true, but given that I'm the kind of uptight overachiever who overidentifies with Scott Summers in the first place, maybe also a bit of an anxiety dream come true. That said, it's been a blast to get to sit down and play in a sandbox I've spent years cataloguing and analyzing and explaining."
Teaming up with Edidin will be artist Tom Reilly, a rising star artist known for his recent work on IMMORTAL HULK!
Don't miss this grand celebration of Marvel's legacy that's sure to be an instant favorite for True Believers old and new!
This dramatic, unexpected and revealing tour through the Marvel Universe crafted by a cornucopia of amazing creators begins this March! Don't miss this celebration of Marvel's legacy that's sure to be an instant favorite for True Believers old and new!
The Hype Box
Can't-miss news and updates from across the Marvel Universe!