Comics
Published May 8, 2020
Listen to These Super Hero Moms, They Know Things
And they won't tell you twice. Celebrate Mother's Day on Marvel Unlimited.
READ MORE MARVEL MOMS HERE.
One of the primary roles of a parent is to juggle more than seems humanly possible. In fact, multitasking is a super-power in itself.
As any guardian knows, your priorities change overnight too—and the most important job you'll ever have demands a steady stream of guidance, love, and devotion.
Super Hero moms (and moms who raise Super Heroes) can be on the frontlines of CIVIL WAR, facing an alien swarm, or traveling through dimensions of space and time. But all of that pales in comparison to their greatest and most rewarding challenge—being a mom.
From our favorite Super Moms, here are nuggets of wisdom that we all need to hear.
Listen up.
YOU CAN'T STEALTH-WASH OFF BLOOD.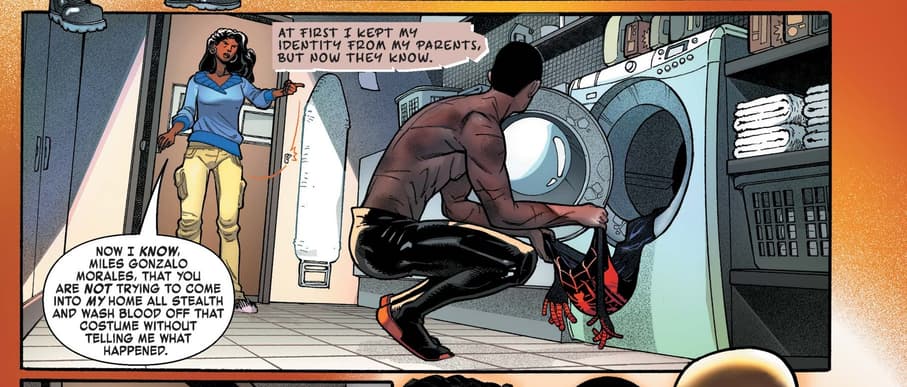 The entire first volume of MILES MORALES: SPIDER-MAN (2018) is now free on Marvel Unlimited, so you have every reason to get a dose of Rio.
Teen Spider-Man Miles has an especially close bond with his mom, and the two share a passion for science. More than that, Miles has shared his costumed identity with Rio (SPIDER-MAN #15), and even unpacked his fears about an urge to kill (SPIDER-MAN #18). Rio didn't miss a beat when her son shared his deepest, darkest parts, giving him an emotional safety net to unload a hero's burden.
Rio is Miles' fiercest ally—nothing gets past her.
DO NOT SUPER VILLAIN NEAR THE BABY.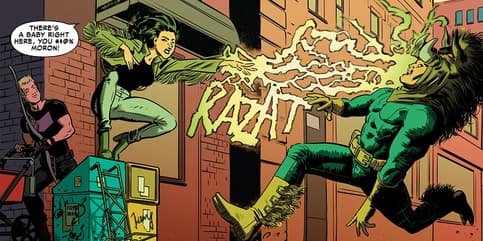 Take it from baby mom Spider-Woman—there is never a good time to pull off super-powered stunts near an occupied carriage. In SPIDER-WOMAN (2015) #5, Razorback felt the full crackle of Jessica Drew's KAZAT when she unleashed her fury (and sleep deprivation) on this foolishly-dressed foe.
Baby Gerry is the pride and joy of Spider-Woman's life. That being said, she's unafraid to tell it like it is: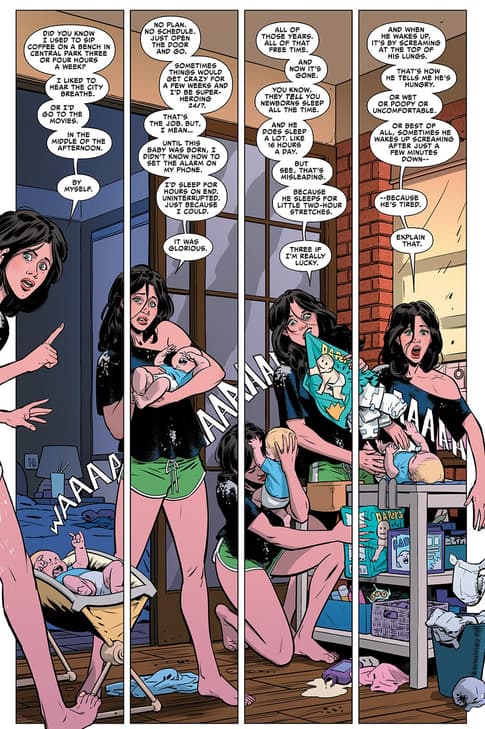 Not alone, Jess. Not alone.
KNOW WHO YOU ARE. STAY TRUE TO THAT.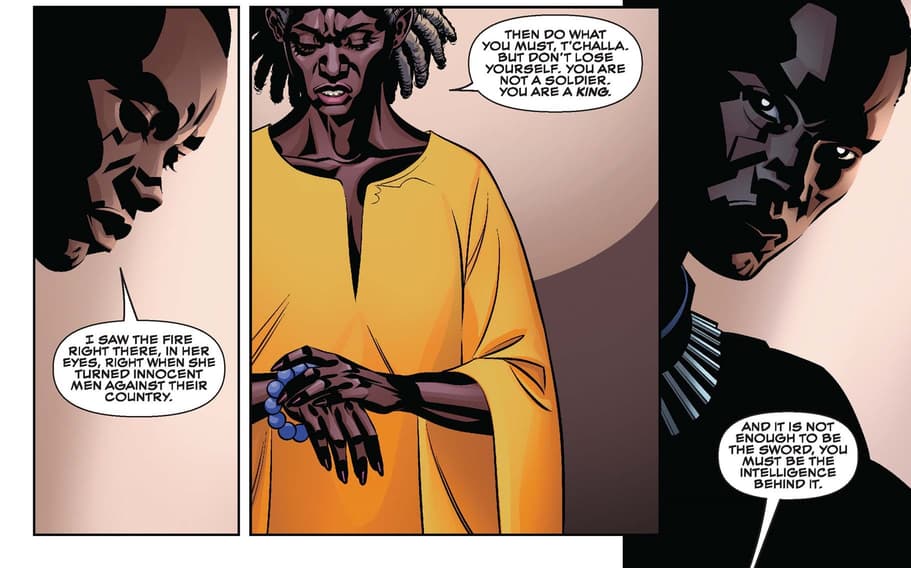 Ramonda, Wakanda's Queen Mother, and mother to Black Panther.
T'Challa has always relied on the counsel of his most trusted adviser—mom. While Ramonda is technically T'Challa's stepmother, she raised the young prince from his earliest days after his birth mother, N'Yami, died in a complicated labor. (RISE OF THE BLACK PANTHER #1)
Ramonda rose to the occasion of loving T'Challa as her own, passing along her unwavering morals to a future king.
During a period of political unrest in Ta-Nehisi Coates' BLACK PANTHER (2016), Ramonda encouraged T'Challa, and her daughter Shuri, to remain smart, steely, and brave despite a wave of violence.
A HUG FROM MOM MAKES IT BETTER… NO MATTER WHICH DIMENSION.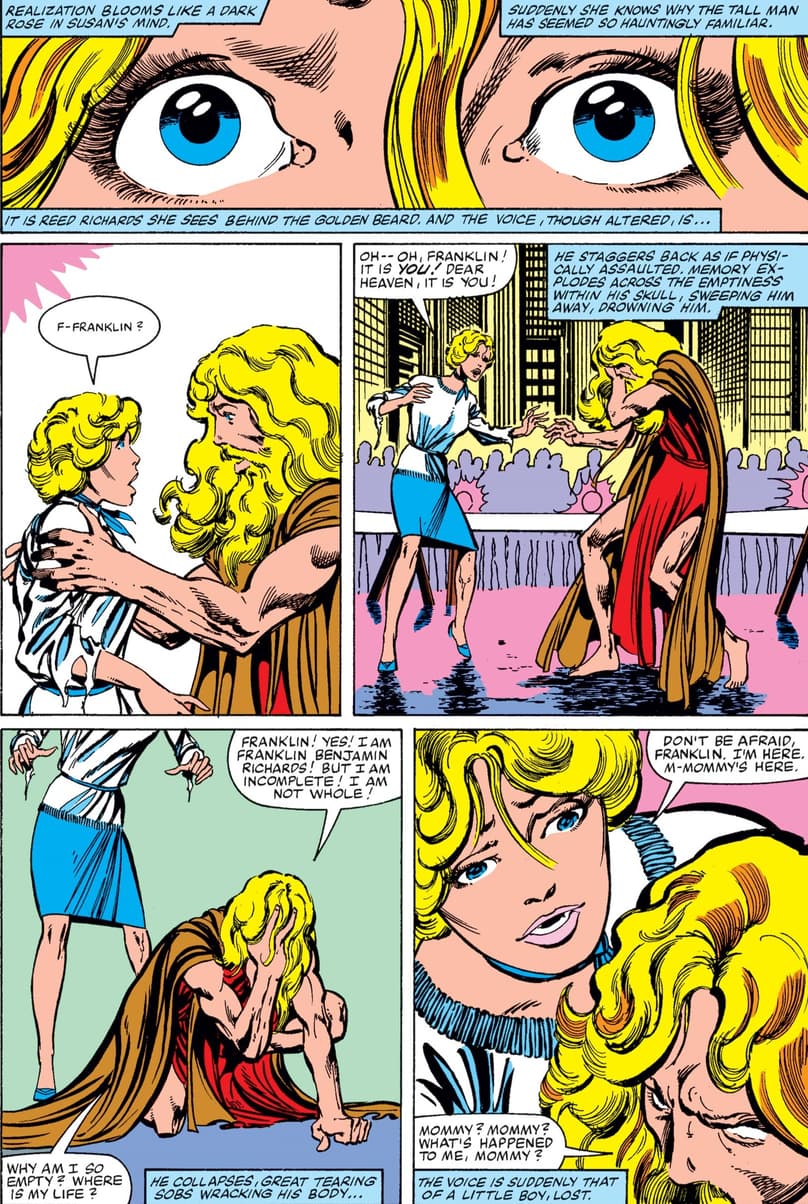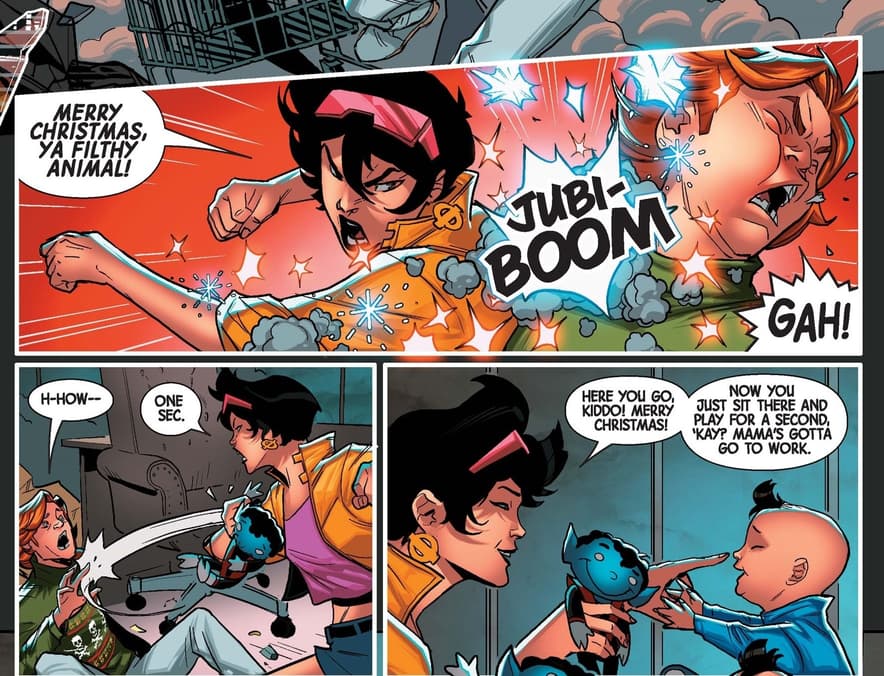 Jubilation Lee, AKA Jubilee, was considered the baby of her mutant family… until she had a baby all her own.
In X-MEN (2013), the X-Woman evolved from mall-dweller to mom when she adopted Shogo, an orphaned child that was used as a host for an ancient, sentient bacterium. (X-MEN #1)
At first, every part of parenting was a curveball for Jubilee, made harder by constant attacks from extraterrestrial enemies.
Now, this mom has it down. Take, for instance, MERRY X-MEN HOLIDAY SPECIAL (2018) #1. With a little help from a BAMF doll, Jubilee successfully keeps her wee one occupied during an explosive showdown with chaos-causing Arcade.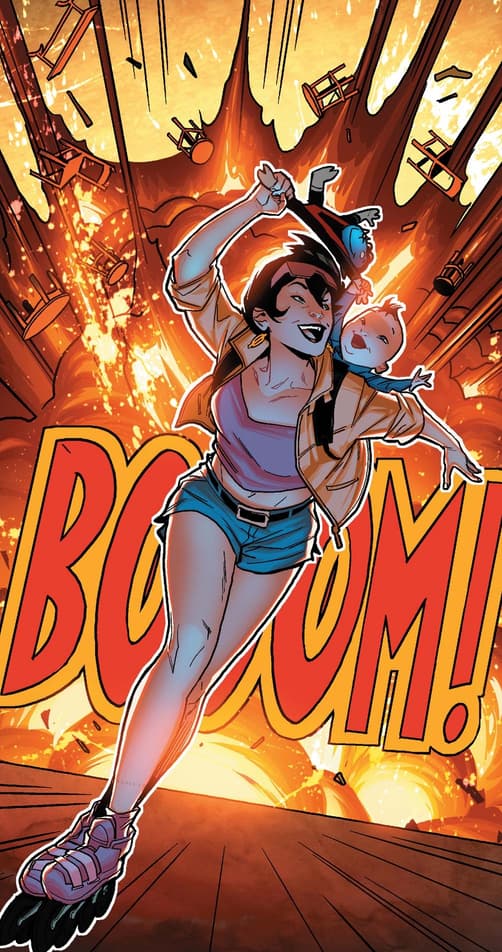 Nailed it!
BE STRONG ENOUGH TO FORGIVE.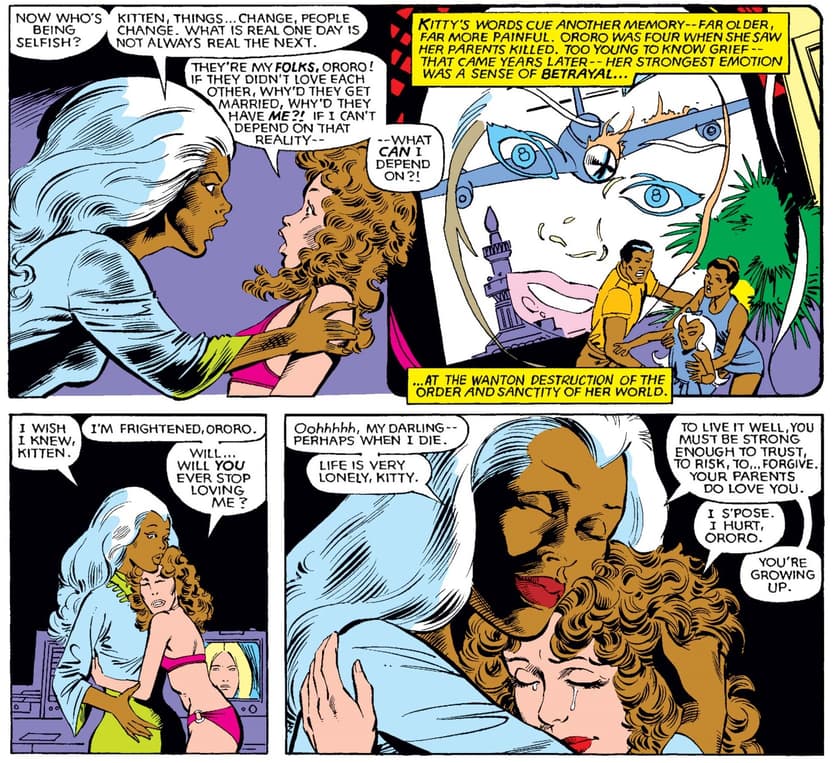 Kitty Pryde, like Jubilee, was one of the X-Men's youngest members. As is common in their ranks, she fell under the wing and mentorship of senior members, in her case Wolverine, Nightcrawler, and Storm.
Over decades, Storm developed a maternal relationship with her "Kitten," and has been present for every milestone and stumble in Kitty's life. As a result, her mentee grew into a proud and empowered mutant.
It was also Ororo's job to teach the hard lessons of empathy and trust, best captured in this tender moment from UNCANNY X-MEN (1963) #151.
There's nothing Storm can't handle, boy problems included.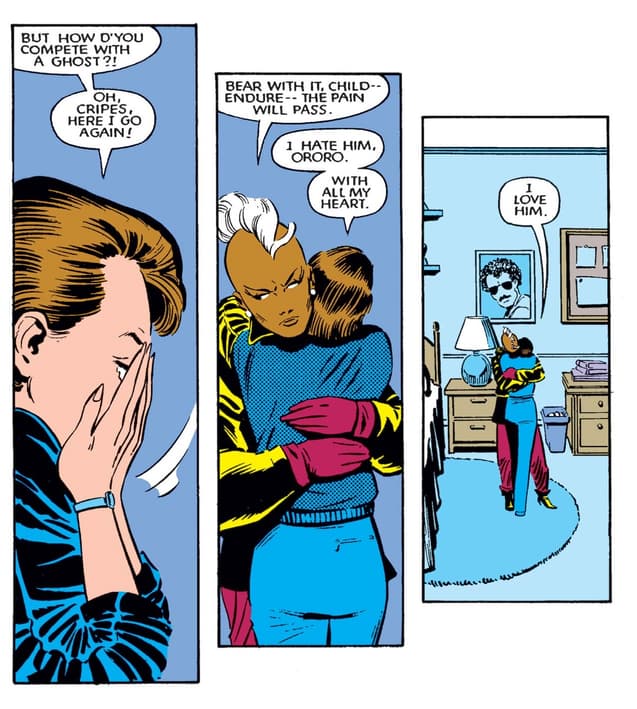 TRUST YOUR CHILDREN… UNLESS THEY'RE LOKI.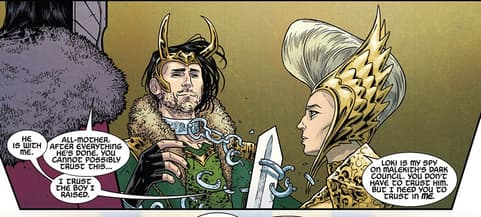 Asgard's All-Mother has had millennia to grasp the ins and outs of parenting, but that doesn't mean she hasn't slipped up, notably in MIGHTY THOR (2015) #5.
Sons Thor and Loki could not be more opposite, but Queen Freyja has still gifted both her children  unconditional love. She's often been an advocate for wild child Loki too, given how frequently he balks at the All-Father's authority, or hatches a plot to overthrow Asgard if not all Ten Realms.
But Loki is her own. And since Freyja raised him in her ways, she has full confidence that her mischief maker has an underlying desire to do good.
Call it a mother's love.
YOU WILL NEED HELP.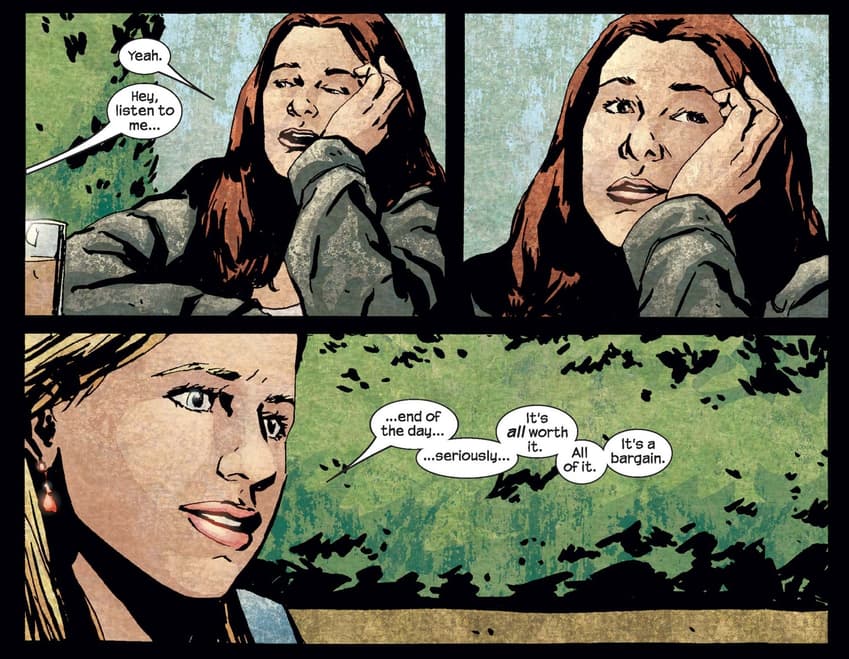 Two issues before giving birth to her daughter Danielle, mom-to-be Jessica Jones was scared. Terrified, actually. Marvel's First Mom Sue Storm was brought in to share her experience of raising kids with super-powers, reminding Jessica that she was far from alone in her anxiety.
In PULSE #13, Jessica and partner Luke Cage felt even more of the love when a crew of Super Heroes, from Captain America, Captain Marvel, to Doctor Strange, were on hand to help during Danielle's debut.
SEIZE YOUR OWN HAPPINESS.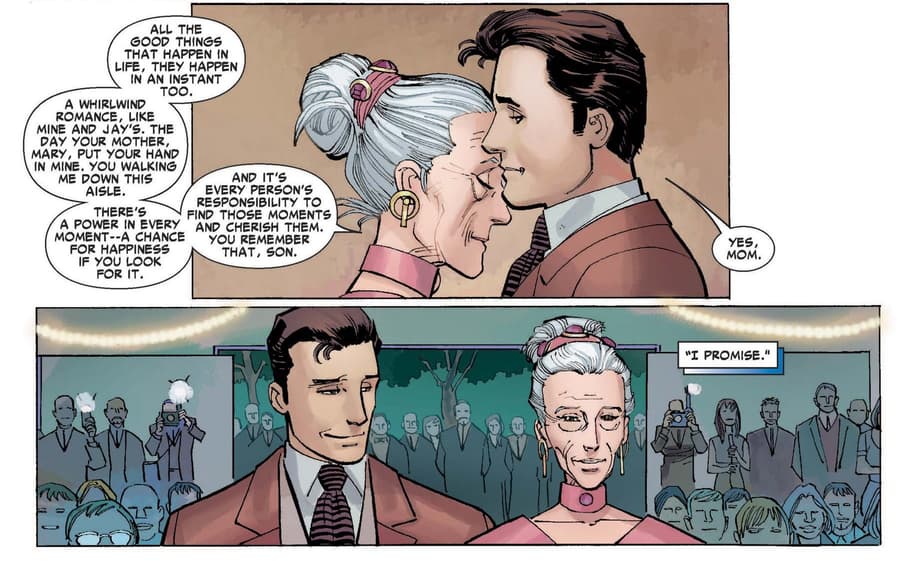 It was a tear-jerking moment in AMAZING SPIDER-MAN (1999) #600 when Peter Parker finally acknowledged May Parker as "mom." The timing was opportune—at her wedding to J. Jonah Jameson Sr., May offered sage advice about the true source of happiness, and surprise… it comes from within.
A backbone to Peter through his spider bite, a body swap, and a revolving door of villains, May Parker has singlehandedly taught Spidey to enjoy those rare peaceful moments, no matter how fleeting.
She even knows the meaning of life.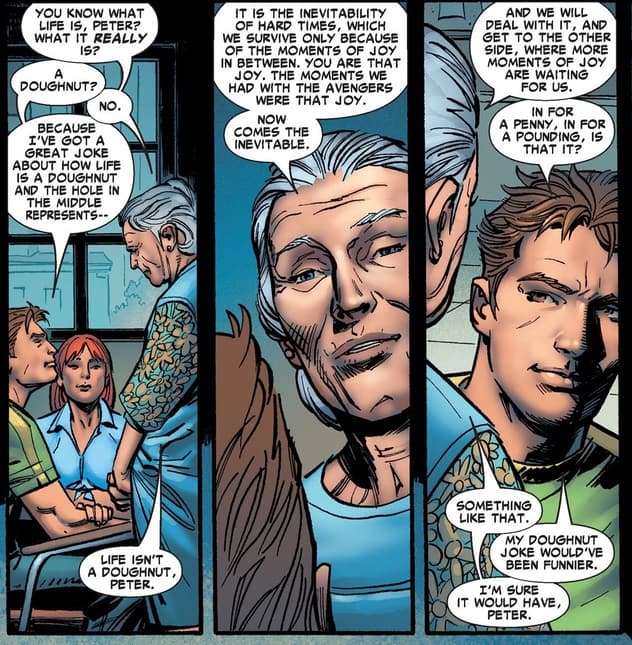 This is just a handful out of many Marvel Moms, so read our complete Mother's Day list on Marvel Unlimited to celebrate the super women in your life.
Looking for more iconic arcs, complete events, and Marvel must-reads you can read for free? Read online here, or download or update the Marvel Unlimited app for iOS or Android at the Apple or Google Play app stores today.
For more of Marvel's greatest comic books in print, please reach out to your local comic book shop to ask about services they may offer, including holding or creating pull lists, curbside pick-ups, special deliveries and other options to accommodate. Find and support your local comic book shop at http://comicshoplocator.com.
The Hype Box
Can't-miss news and updates from across the Marvel Universe!