Comics
Published December 15, 2021
7 Times Lucky the Pizza Dog Was a Good Boy
He deserves all the pats!
Have you tried Marvel Unlimited yet? It's your all-access pass to over 29,000 Marvel comics, available at your fingertips. Download our new, supercharged app on the App Store or Google Play today and enjoy a first year for $55!
Hawkeyes Clint Barton and Kate Bishop make a great duo, but we all know they're genuinely great when they're joined by Lucky, AKA the one and only Pizza Dog. Lucky the Pizza Dog is a poster dog for good pups across the Marvel Universe. This canine arrow carrier is as reliable as they come, always getting the job done when his humans are in need.
It's time to celebrate the best doggo to endure the ramblings of Clint Barton.
LUCKY'S FIRST APPEARANCE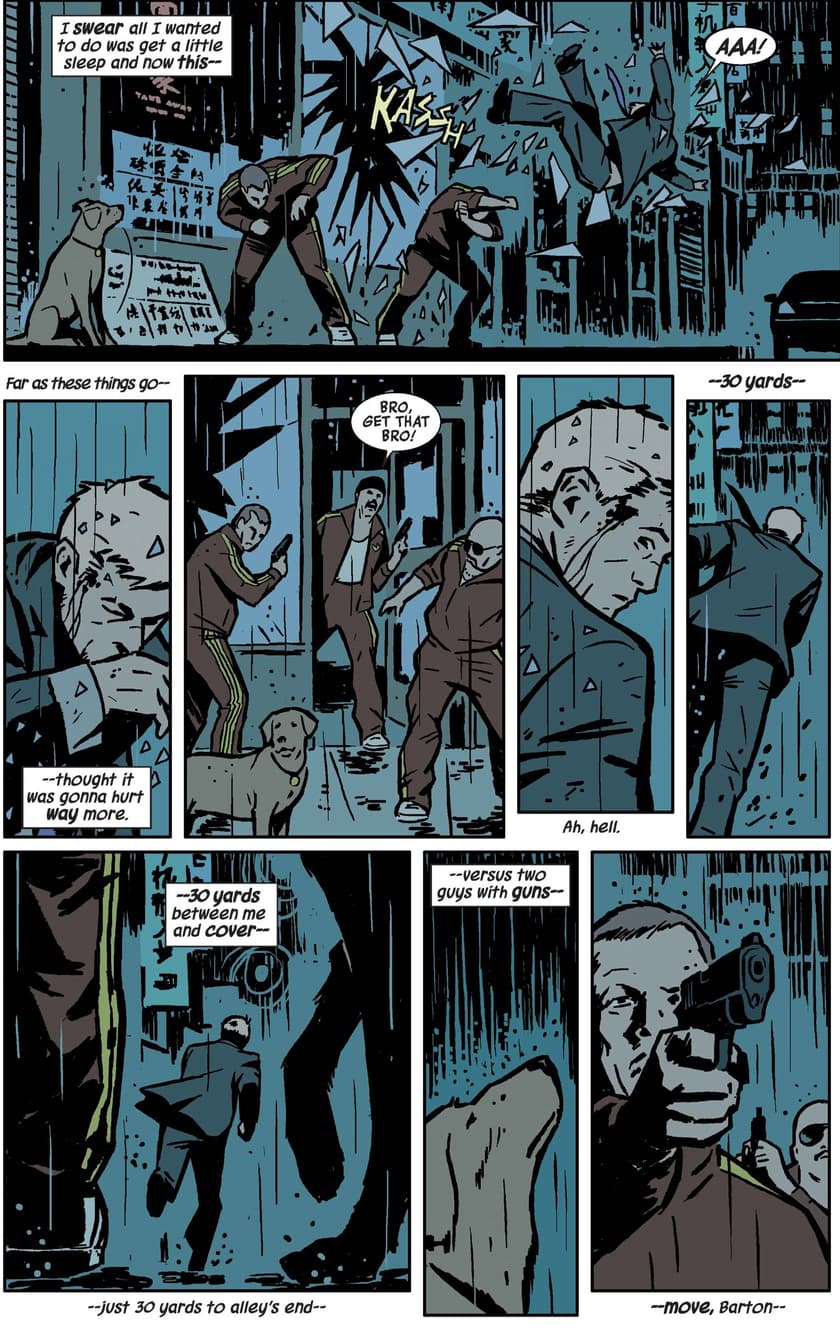 It pays to be kind to your local neighborhood pet. A lesson Clint learns in HAWKEYE (2012) #1. Lucky makes his first appearance in this issue as a sweet fur baby who wants a slice of the pizza Clint is eating as he walks by. Lucky doesn't forget Clint's kindness, saving Clint's life in exchange when members of the Tracksuit Mafia try to rid the world of Hawkeye. Lucky gets hit by a car for his trouble, but Clint is right there to save his life in return.
PROCRASTINATION COMPANION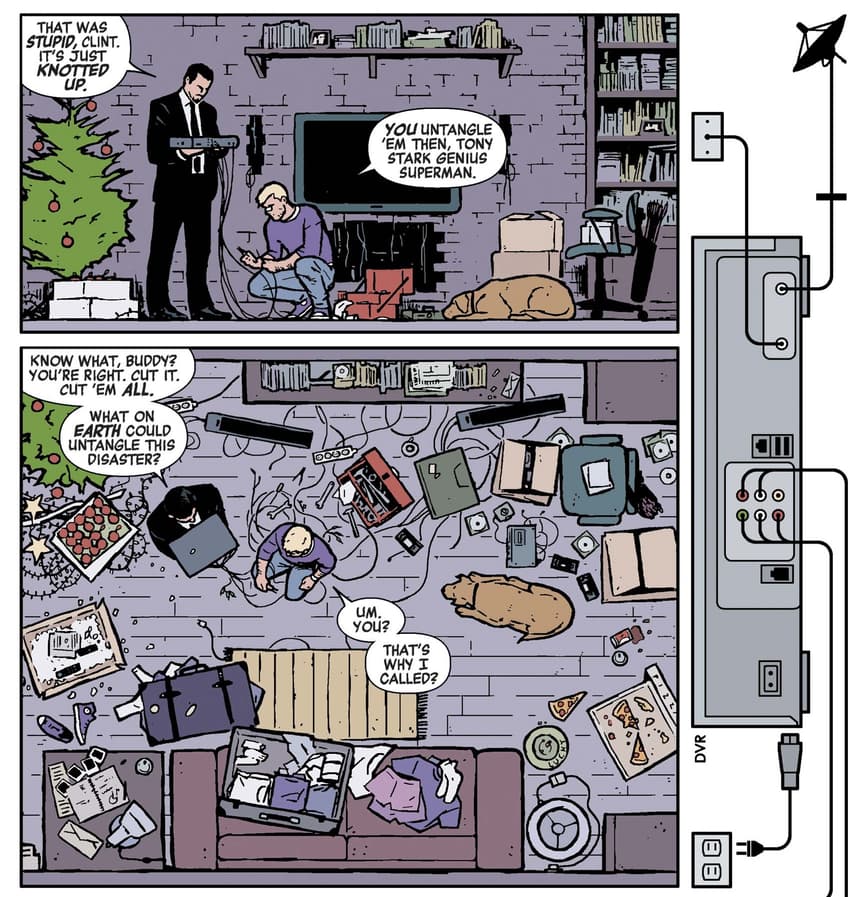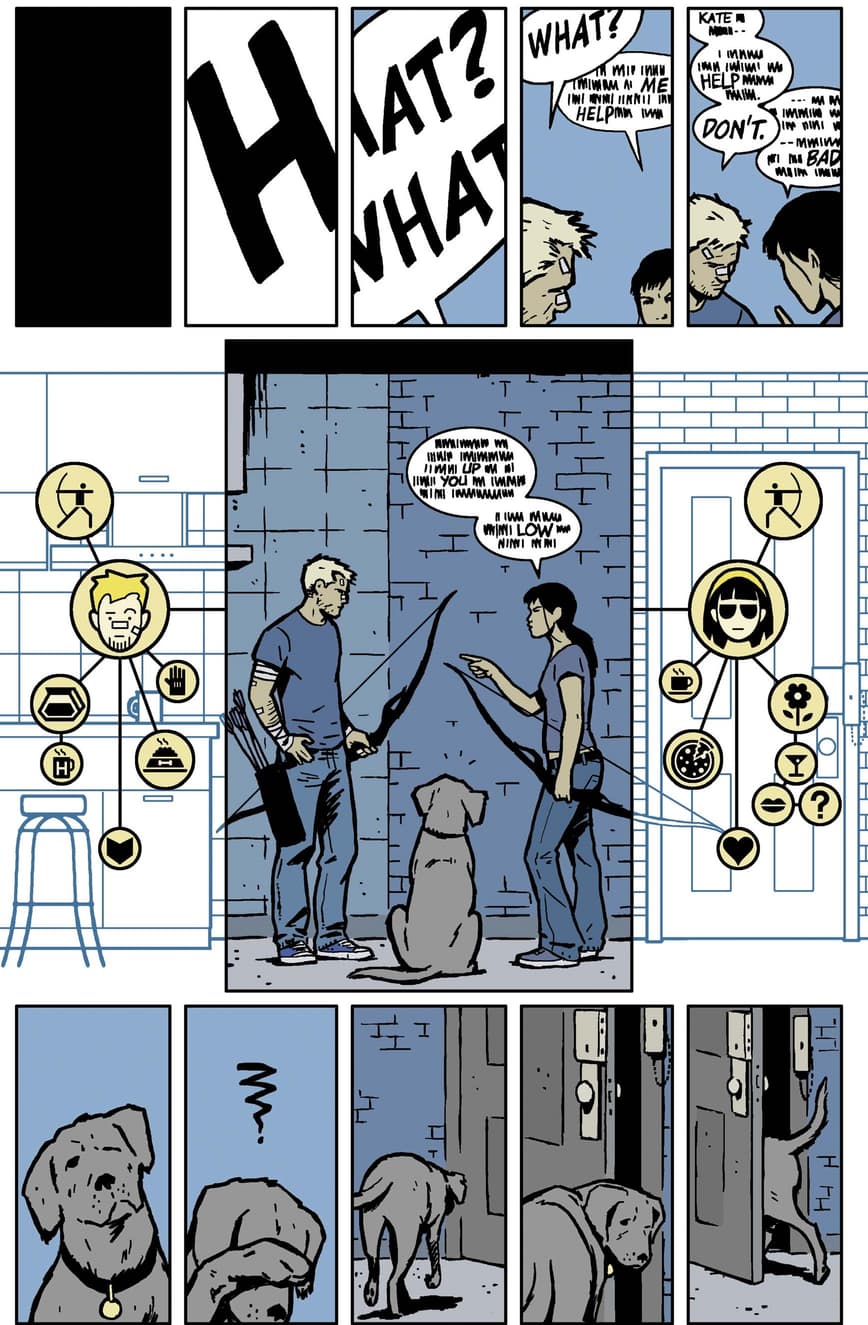 HAWKEYE #11 ends with Lucky leaving with Kate for a cross country trip to California. A moment worth mentioning simply because Lucky deserves all the roof-free car rides!
13/10 AFFECTION RATING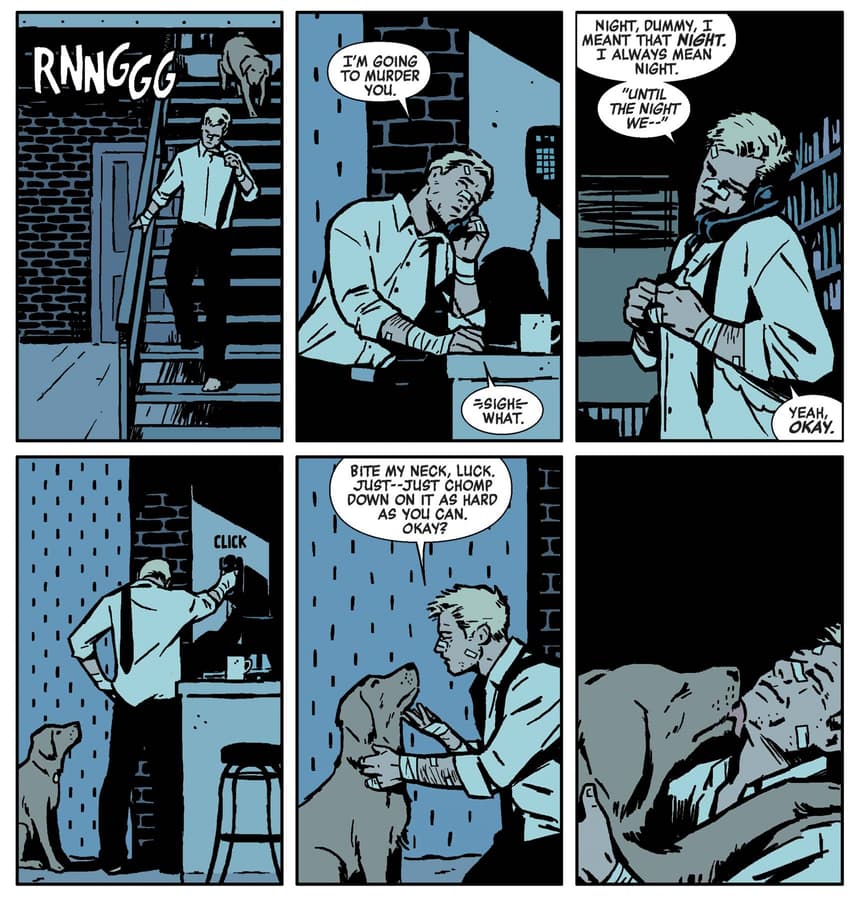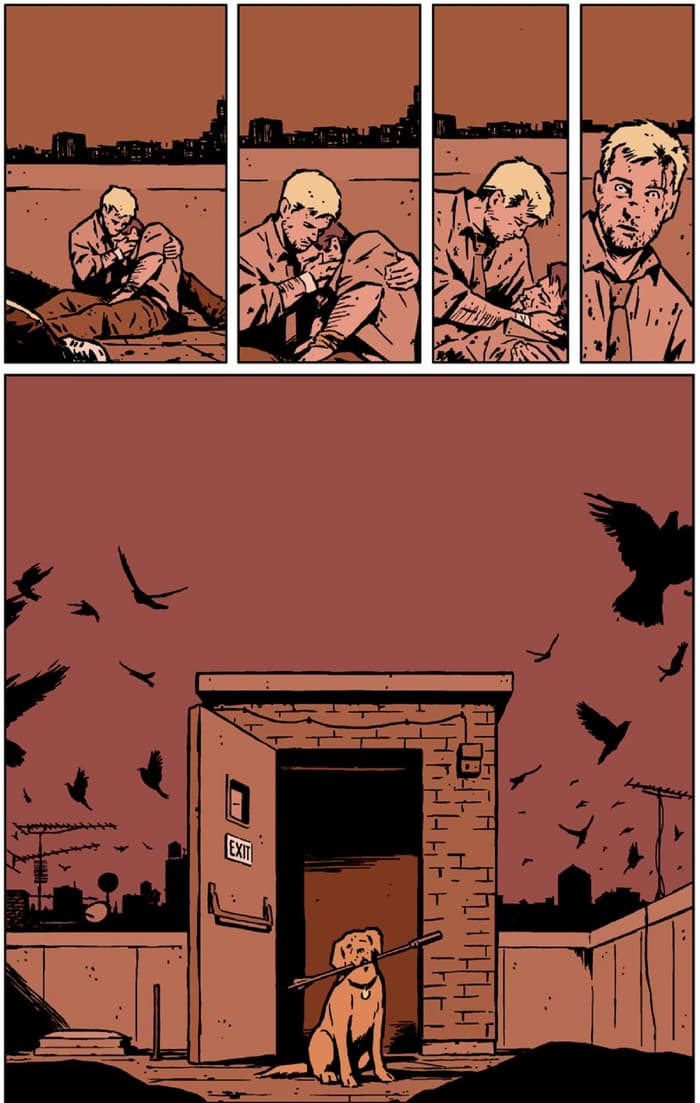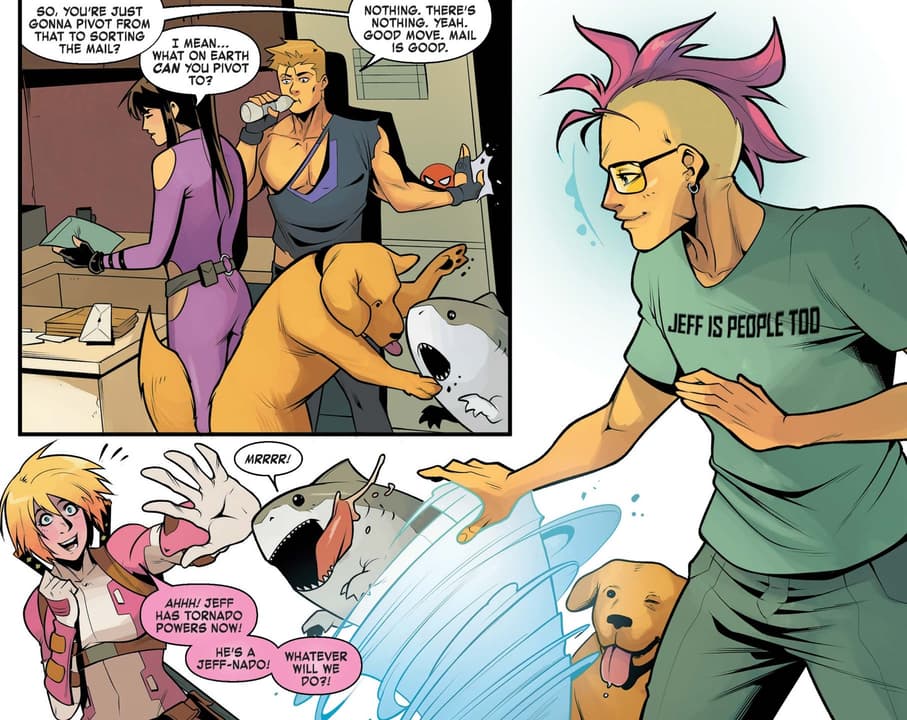 The Hype Box
Can't-miss news and updates from across the Marvel Universe!