Comics
Published March 21, 2019
Luke Cage's First Appearance | Today in Marvel History
Look back at the Harlem hero's March 21, 1972 debut!

Exactly 47 years ago today, the Power Man himself entered the Marvel Universe in the pages of LUKE CAGE, HERO FOR HIRE #1!
Born Carl Lucas, the man who would later be known as Luke Cage was transformed after a life-changing incident at the notorious Seagate Prison. There, Cage underwent experimental trials with a variant of the Super-Soldier serum that altered his physiology, enhanced his body, and gave him the super strength and durability that he would later utilize throughout his crime fighting career...
Written by Archie Goodwin with art by George Tuska, the first issue saw Carl Lucas wrongfully charged for a crime he didn't commit. Sentenced to 20 years in Seagate Prison, Lucas was targeted by a racist prison guard who tampered with an experimental machine during a trial. Emerging from the device with unpierceable skin and super strength, Luke Cage was born.
Reach the issue for yourself right now!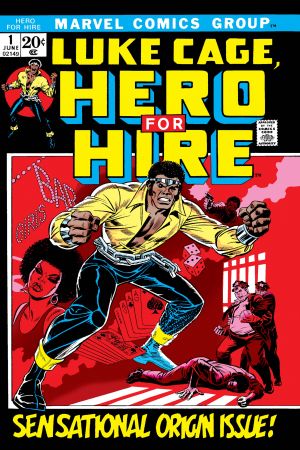 The Hype Box
Can't-miss news and updates from across the Marvel Universe!