Comics
Published November 17, 2017
Marvel Entertainment Appoints C.B. Cebulski as New Marvel Comics Editor-in-Chief
Accomplished comics executive's global storytelling and talent vision set to lead the House of Ideas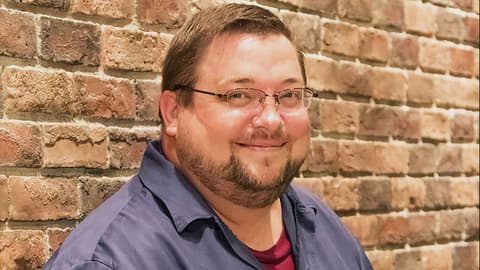 Marvel Entertainment, the world's most prominent character-based entertainment company, announced today that C.B. Cebulski has been promoted to Marvel Comics Editor-in-Chief effective November 17, 2017. Former Editor-in-Chief Axel Alonso has mutually parted ways with the company. The announcement was made by Dan Buckley, President, Marvel Entertainment.
In his new role, Mr. Cebulski will oversee all day-to-day editorial and creative aspects of Marvel's publishing division.  This includes driving the overall editorial creative vision, shaping the larger story direction of the Marvel Comics line-up, and bringing to Marvel the world's best and brightest writers and artists. Additionally, Mr. Cebulski will be furthering Marvel's efforts to expand the publishing division internationally.
During his more than 15-year tenure at Marvel, Mr. Cebulski has established himself as one of the industry's top editors, storytellers, and talent recruiters.  His editorial and writing highlights include the hit comic book series, RUNAWAYS by Brian K. Vaughn and Adrian Alphona, and MARVEL FAIRY TALES. He is also a renowned talent recruiter, helping to sign the industry's top talent including Skottie Young, Adi Granov, Sara Pichelli, Phil Noto, Steve McNiven and Jonathan Hickman, among others.
Over the past 6 years, Mr. Cebulski has been at the forefront of Marvel Entertainment's global expansion, as both VP, International Development Brand Management and most recently VP, Marvel Brand Management and Development, Asia.  In these roles, he has been instrumental in exploring new opportunities for Marvel in both emerging and established markets. Mr. Cebulski also paved the way for the further globalization of the Marvel Universe — overseeing groundbreaking deals with manga publisher Kodansha in Japan, webcomics platform Daum in Korea and content creator NetEase in China, bringing Marvel to Asian markets through localized stories and characters.  He has also helped introduce fresh new creative styles to the company's world-renowned Super Hero franchises across comics, animation and games through the recruitment and development of numerous international artists and writers.
"C.B. is one of the most well-known, liked and respected editors and personalities in the comics industry.  He has a keen understanding of the Marvel brand, and knows the importance of publishing within the larger Marvel ecosystem," said Dan Buckley, President, Marvel Entertainment.  "As our characters continue to reach unprecedented levels of global popularity, we need to ensure our core comic business sets the standard with fresh and compelling graphic storytelling that excites both our longtime fan base and new fans. Marvel has set a high bar for super hero stories for over 75 years, and we believe C.B. is perfectly positioned to take Marvel Comics to new heights."
Mr. Cebulski takes the helm at Marvel Comics at a time the division continues to dominate the market.  Marvel consistently leads in both market and dollar share, with Marvel comics regularly in the top 5 best-selling in the industry. Over the past five years, comics and collections sales have grown over 30% in the direct market and 60% in the book market. He is inheriting a buzzed about line-up of high-profile initiatives including Marvel Legacy, Venom's 30th Anniversary, and the AVENGERS: NO SURRENDER weekly series.
Additionally, Mr. Cebulski will be tasked with bringing his global perspective to his new role.  He will be working closely with comics partners like Panini, NetEase, Daum and Kodansha to expand the everyday Marvel Comics experience for fans across the world.
"Spending these last 18 months in Asia, and introducing more fans here to the depth of the Marvel Universe, I've seen firsthand how our comics and characters constantly bring joy into people's lives all over the world. I hope to continue capturing that creative magic here at home, and deliver inspirational and entertaining stories that are true to the classic Marvel DNA, but built with an expanding global mindset."
Mr. Cebulski is relocating from Shanghai to New York.
About Marvel
Marvel Entertainment, LLC, a wholly-owned subsidiary of The Walt Disney Company, is one of the world's most prominent character-based entertainment companies, built on a proven library of more than 8,000 characters featured in a variety of media over seventy-five years.  Marvel utilizes its character franchises in entertainment, licensing and publishing.  For more information visit marvel.com. ©2017 MARVEL
For media inquiries, please contact:
Timothy Cheng
Marvel Entertainment
tcheng@marvel.com
212-576-8500
The Hype Box
Can't-miss news and updates from across the Marvel Universe!