Comics
Published January 20, 2021
When President Biden Was in 'Amazing Spider-Man'
Mark Inauguration Day with a look back at Joe Biden's appearance alongside Spider-Man and the Avengers!
Otto Octavius is dying. In his final days, he has developed the technology to repair the ozone layer—or destroy it! He says all he wants is to be remembered forever as the savior of the human race. But he needs the world's help to complete his network of satellites. Will humanity aid the mad scientist in ensuring their own survival?
But Spider-Man is certain even a dying Doctor Octopus has something else up one of his many sleeves. And he has assembled Earth's Mightiest Heroes to take Doc Ock down.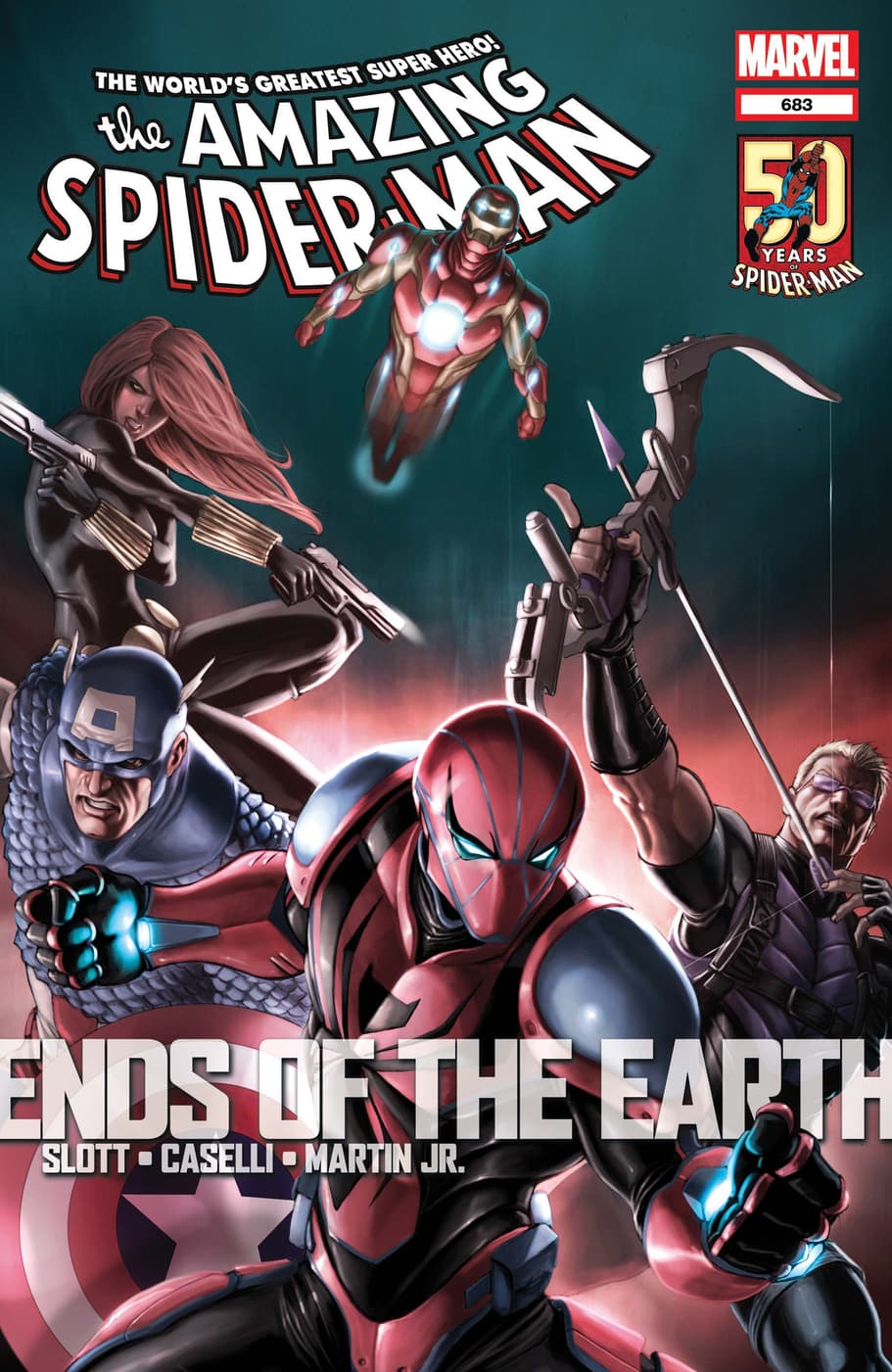 So begins 2012's AMAZING SPIDER-MAN #683, in which the world's leaders and greatest minds convene for an emergency meeting in Rome, Italy. It's the usual crowd, you know, the regulars: Stephen Hawking, Barack Obama, Joe Biden, Angela Merkel, Spider-Man, Thor, Captain America, Al Gore—wait, that's not Al Gore!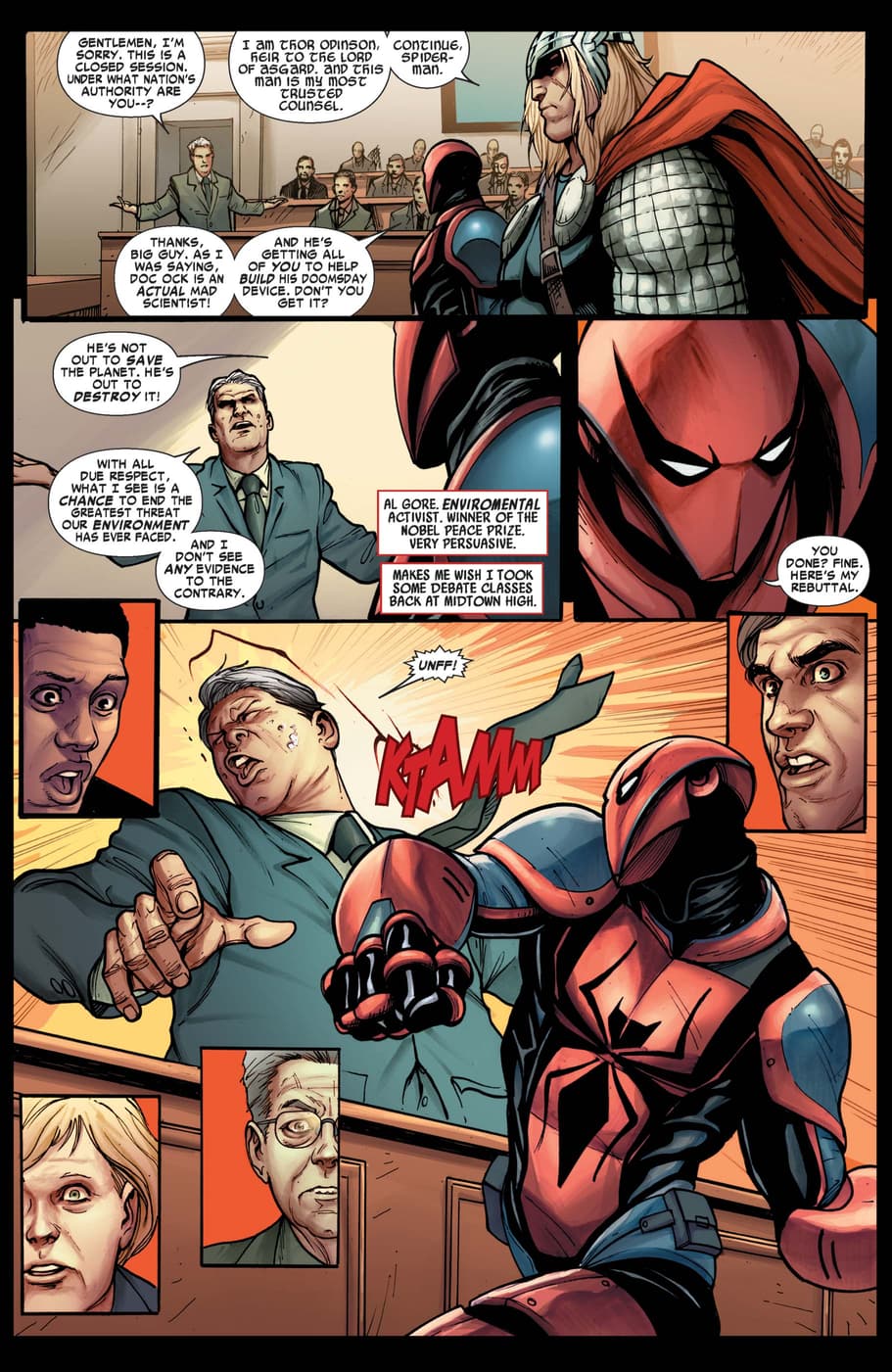 Turns out this former Vice President wasn't actually a former Vice President at all; it was the Chameleon!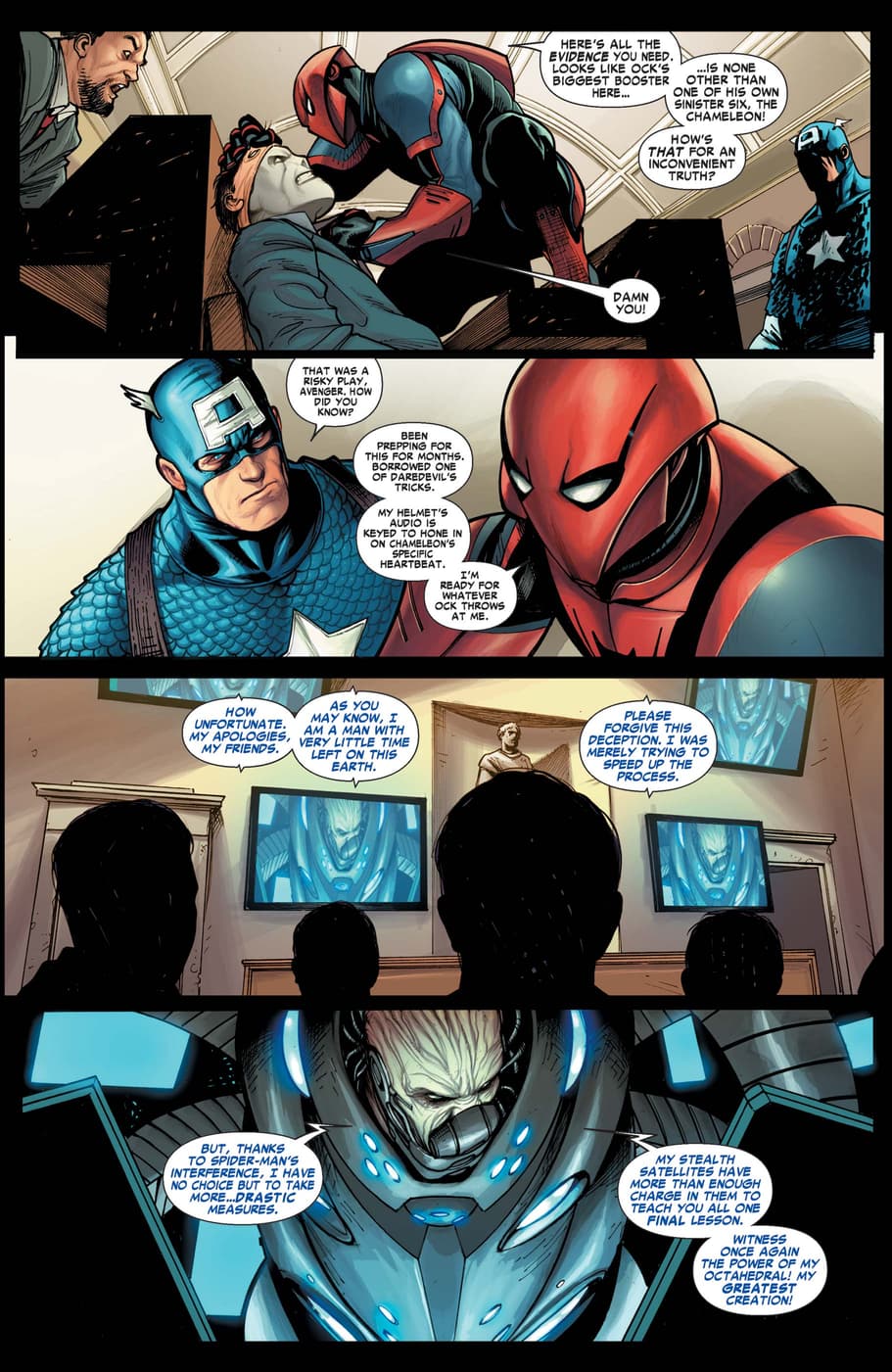 The rest of the room, including current VP (at the time) Biden, stood stunned at the startling stunt—and in the aftermath he even communed with Captain America about the confrontation! Nobody better to discuss such an incident with; the Sentinel of Liberty's seen it all.
The Super Villain had infiltrated the meeting on behalf of that classic cabal known as the Sinister Six, this time otherwise including Doctor Octopus, Mysterio, the Sandman, Electro, and the Rhino. Luckily, Spidey—quipping and equipped with a special suit—spotted the sneak and took him out. Unfortunately, the Chameleon got away just minutes later...
This kicked off the rest of the tale, as the Web-Head teamed up with the Odinson, Steve Rogers, Iron Man, Red Hulk, Black Widow, Hawkeye, and Spider-Woman to confront the ne'er-do-wells. But it wouldn't be so easy for Earth's Mightiest, and the issue ended with an unexpected turn of events that left fate in the balance—and the Avengers on the back foot...
Wanna see what happens in the ish for yourself!? Kick back for an intrepid Inauguration Day read with AMAZING SPIDER-MAN #683 right here!
Amazing Spider-Man (1999) #683
published

added to marvel unlimited

rating

penciller

penciller (cover)

colorist

letterer

editor

writer
What is Marvel Unlimited?
The Hype Box
Can't-miss news and updates from across the Marvel Universe!