Comics
Published February 12, 2019
'Marvel: Powers Of A Girl' Is About Finding Your Own Strength
Author Lorraine Cink discusses the triumphs and vulnerabilities of Super Heroes!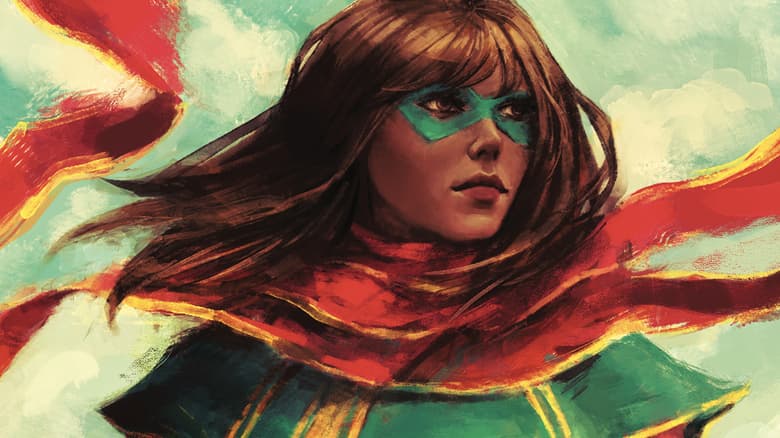 With Marvel Studios' "Captain Marvel" flying into theaters in March, fans will get to find out more about the life of Carol Danvers. But what about more insight into Jessica Drew, Spider-Woman? Or Lunella Lafayette AKA Moon Girl? Seeing our favorite characters on-screen and in comics might make one wonder what it takes to be a hero.
"Marvel: Powers Of A Girl," out now wherever books are sold, by Marvel's own Lorraine Cink digs deeper into the backstories of our favorite female heroes. Check out a preview of the book here!
Marvel.com spoke with Cink about getting an in-depth look at these heroes and how having a support system is imperative to their identity.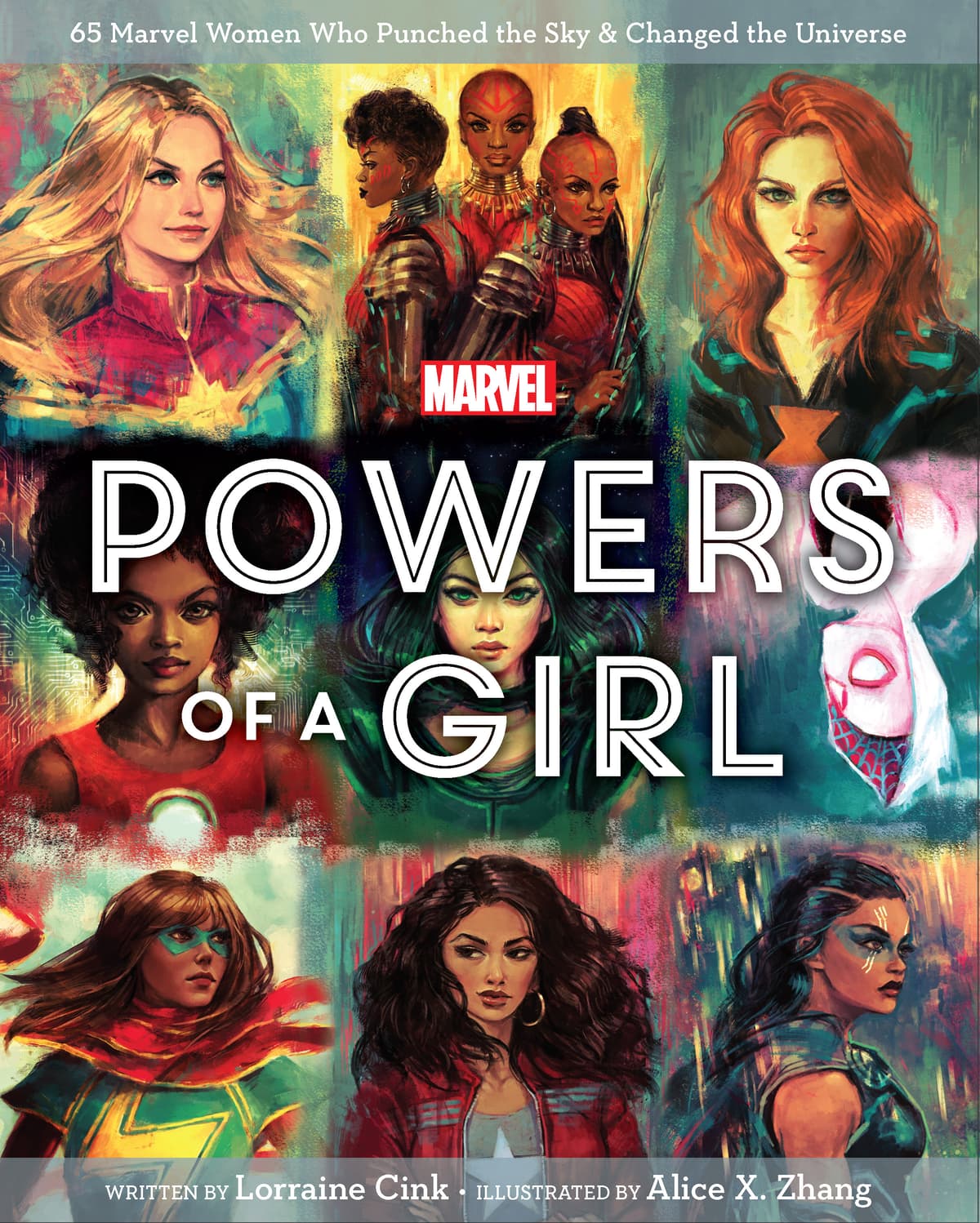 Marvel.com: "Marvel: Powers Of A Girl" is fantastic way to get to know Marvel heroes you may have only heard of. With so many powerful women in the Marvel universe, how difficult was it to choose which ones to feature in the book?
Lorraine Cink: It is always incredibly difficult to pick when there are so many beloved and fabulous characters in Marvel's roster, but we had an idea of how long the book would be and what could be featured as guardrails in place already. Because this is a YA book, I ultimately wanted to make sure that I was giving young women and girls a prominent portion of the book while also digging into the inspiring and impactful character stories from the Marvel Universe. Believe me, I happily would have included every single hero and a bunch of villains, but alas for this book, we could only include so many.
Marvel.com: I love the tidbits of information on the sidebars where you find out about a character's powers, affiliations, and even weaknesses (one could argue America Chavez's love of Oreo ice cream is more of a strength than a weakness). What was one of the most surprising things you found out while researching the characters?
Lorraine Cink: So many wonderful and surprising things! Mantis married a psychic alien tree! Valkyrie's ultimate punishment by Odin was marrying a boring human man! And She-Hulk was so buff she had to wear a super gravity suit for a while so she wouldn't straight up smack people to the moon. I mean, there are so many fun little tidbits that gave me some excellent jollies to write about.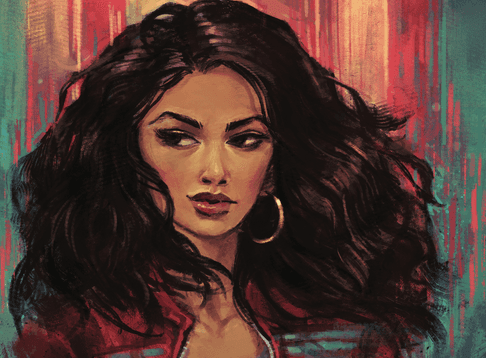 Marvel.com: This book allows you to dig deeper into a character as a fan and find out more backstory. One of the best examples is reading about She-Hulk dealing with self-care. This gives a different and more meaningful perspective to the heroes than we see on the surface. How important was it for you to go deep into a character's background?
Lorraine Cink: It's really easy to look at a Super Hero and see a ton of triumphs, but I also really wanted to unearth these characters' vulnerabilities and faults. Reading about a character is sort of like following someone on social media… you see tons of epic moments while having a great hair day, but that isn't necessarily what is happening inside of them. Life and feelings are so much more messy than that – even for Super Heroes. Furthermore, when a character is too perfect you don't feel like you really know them. Knowing that She-Hulk needs to watch baking videos when she has anxiety, or seeing how even Captain Marvel needs to vent to her BFF Spider-Woman makes us feel so much closer to these characters because we see a true part of ourselves. Super Heroes – they're just like us!
Marvel.com: I think what "Marvel: Powers Of A Girl" showcases is how these heroes are great because of their chosen crew. Chapters like Terrific Twosomes, Science Squad, and Animal Companions all show that a support system is a huge part of being heroic. What struck you the most in writing about the capable bffs that are always there for backup?
Lorraine Cink: I always find myself gravitating toward the friendships I see in comic books because friendships are so important in my life. I want characters to make dumb jokes and eat at diners and get to enjoy their lives with the people around them. It really struck me that all my featured BFFs, science squads, and even heroic pets have empowering symbiotic relationships. All people deserve the support of a community to both lift them up and set them straight when they stray from the path of good – and that's what these heroes do for each other.
Marvel.com: Mentors and Matriarchs is a great spread in the book because it highlights those Marvel mavens that came before. How important is it for young girls reading this book to see that every hero has a strong woman to lead the way before them?
Lorraine Cink: This spread was so important to me! Mentorship has been a big part of my life, and so many women have helped me. My mother, my amazing professor Patricia Troxel (often called the Troxicon for her lexicon of knowledge) and too many friends to name have been there for me. Not to mention the countless women and men who have fought for the rights of women. No one does anything in a silo, and I really wanted to show that women have the space in society to be great because the women before us have fought for us. I secretly hope it both inspires girls and women to both mentor and seek a mentor. And above all, I hope it inspires gratitude.
Marvel.com: Every Marvel fan has a favorite character, after you wrote about so many amazing Marvel heroes in this book, did your favorite change?
Lorraine Cink: I wouldn't say they changed (Squirrel Girl for life!), but they have certainly deepened. I live for 1980's She-Hulk who would break through the panels to talk to audience a la Deadpool. I want to join Hellcat's mega cool NYC friend group. I want to own my self-worth with the zeal of Mary Jane Watson. I want to lead like Monica Rambeau. I guess my favorites haven't changed, but I feel even closer to every single one of these characters and what I can learn from them.
"Marvel: Powers Of A Girl" is available now wherever books are sold.
For more on "Marvel: Powers Of A Girl," watch a brand new episode of Earth's Mightiest Show below!
The Hype Box
Can't-miss news and updates from across the Marvel Universe!