Comics
Marvel's Odd Couples
Black Bolt and Absorbing Man join a list of bizarre BFFs!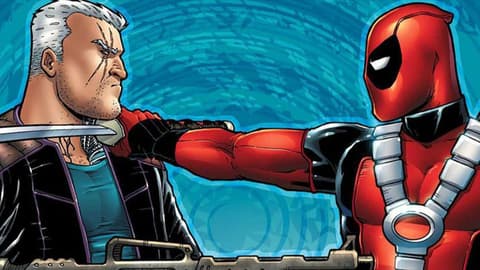 Black Bolt teams up with Crusher Creel, of all people, in the second issue of his new ongoing title, as Saladin Ahmed and Christian Ward bring this mismatched duo together on June 7. To help prepare your mind for such a collaboration, take a look at some of Marvel's other strange bedfellows from the past…

Aunt May and Franklin Richards
January of 1984 proved an odd month for Marvel, as editors handed the reins over to their assistants and let them go hog wild. MARVEL TEAM-UP, which regularly featured Spider-Man cavorting with various characters, ditched the Webslinger for his Aunt May, who became a herald of Galactus while paired with Franklin Richards. "Golden Oldie" figures out the World Devourer's hunger couldn't resist a good Twinkie before her nephew wakes up to reveal "it was all a dream."
The Thing and Sandman
Kind of like MARVEL TEAM-UP, MARVEL TWO-IN-ONE showcased The Thing and random Marvel characters coming together to fight villains—or, in the case of issue #86, to have a beer with a villain. When Ben Grimm gets a call about Sandman drinking at a local bar, Yancy Street's favorite son pops by to learn Flint Marko's origin and life story. Ben cuts Sandy a break, sending the former Frightful Four member onto the straight and narrow, where he eventually becomes an Avenger.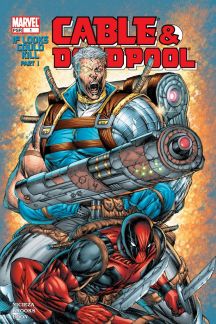 Cable and Deadpool
You wouldn't think a hardnosed soldier from the future would have time for Deadpool's zany antics, but this odd couple turned into a pretty solid team over the course of their 50 issues together. Their relationship started when their DNA mixed together, linking the two whenever they tried to teleport, and ended when Cable apparently died near the end of the run. The two found each other again more recently in the pages of UNCANNY AVENGERS.

Spider-Man and Frog-Man
After his father, Leap-Frog, gave up his life of crime, Eugene Patilio took his dad's costume and became the Fabulous Frog-Man! Together he and Spider-Man would go against The White Rabbit in MARVEL TEAM-UP #131, and eventually he went on to join Spider-Kid and The Toad as part of the Misfits.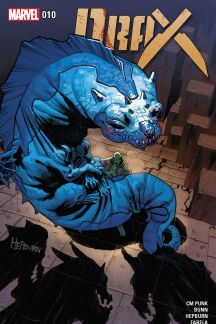 Fin Fang Foom and Terrax
While Fin Fang Foom and Terrax joining together on an interstellar murder spree sounds up both character's alleys, DRAX #10 presented a different sort of team-up for the two villains. Both decided to give up their evil ways and become, of all things, farmers. Their short-lived peace comes to an end when they have to help Drax save a baby dragon. Too bad—who wouldn't have loved a Fin Fang Foom/Terrax "farm life" comic?
See how the former king of the Inhumans does with the Absorbing Man in BLACK BOLT #2 on June 7!
The Hype Box
Can't-miss news and updates from across the Marvel Universe!