Comics
Published December 16, 2020
Marvel's Stormbreakers Favorite Comics
Dig into recommended reading from some of Marvel's top artists!
Have you tried Marvel Unlimited yet? It's your all-access pass to over 28,000 Marvel comics, all available at your fingertips. Sign up now and get your first year for $55!*
Marvel Unlimited: your one-stop destination to read the comic favorites of Marvel's Stormbreakers! Celebrating the industry's best in storytelling, this year's roster of Joshua Cassara, Patrick Gleason, Peach Momoko, Natacha Bustos, Iban Coello, Carmen Carnero, Juann Cabal, and R.B. Silva, represent the next generation of elite Marvel artists.
[RELATED: Marvel Comics Unveils Marvel's Stormbreakers Artist Program, the Next Generation of Elite Artists]
And, they've offered up their comic recommendations for Marvel.com, sharing the stories they love as creators and fans!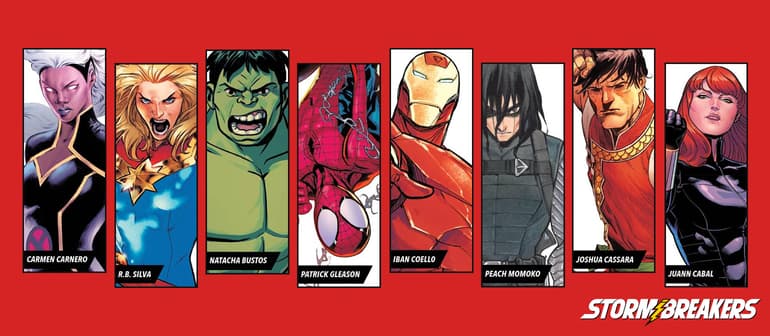 Read the Stormbreakers' favorites below, and join Marvel Unlimited to read these series (and many more) in full.
Peach Momoko (Renowned Cover Artist)
"I love the psychedelic and organic artwork that Tradd Moore puts into SILVER SURFER: BLACK. The artwork has so much motion and emotion, that I get so into the book."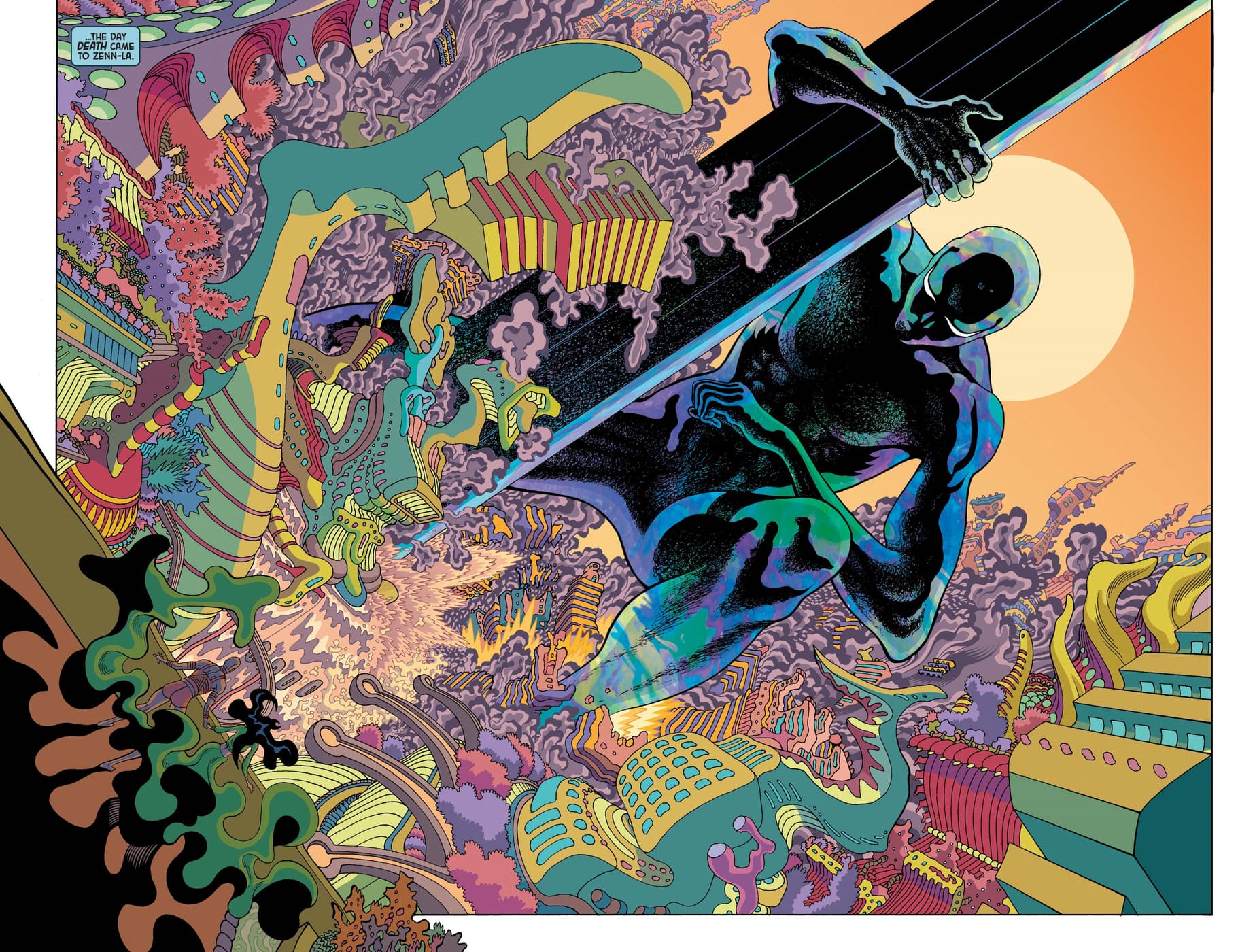 Joshua Cassara (X-Force)
"When I picture the X-Men, this is it.  Before this I just looked at the pretty art, but this is the first time I consumed the X-Men as a whole story. John Cassaday is my all-time favorite comic artist. Crystal clear storytelling and amazing scale. I love this."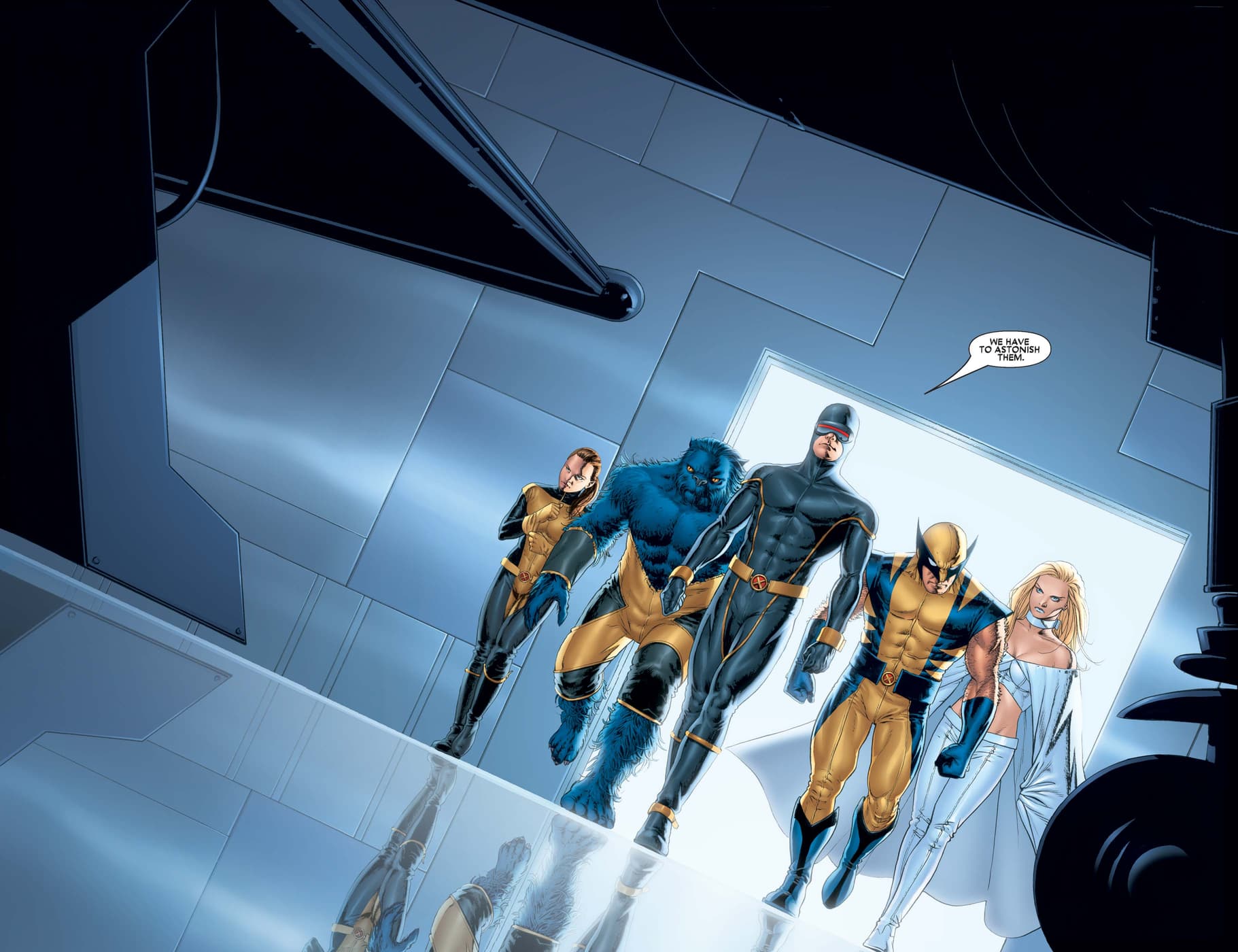 "The New Mutants story had already caught my attention, but I fell in love with Sal Buscema's particular storytelling and characters' acting style. All very dynamic and energetic, so characteristic of his art."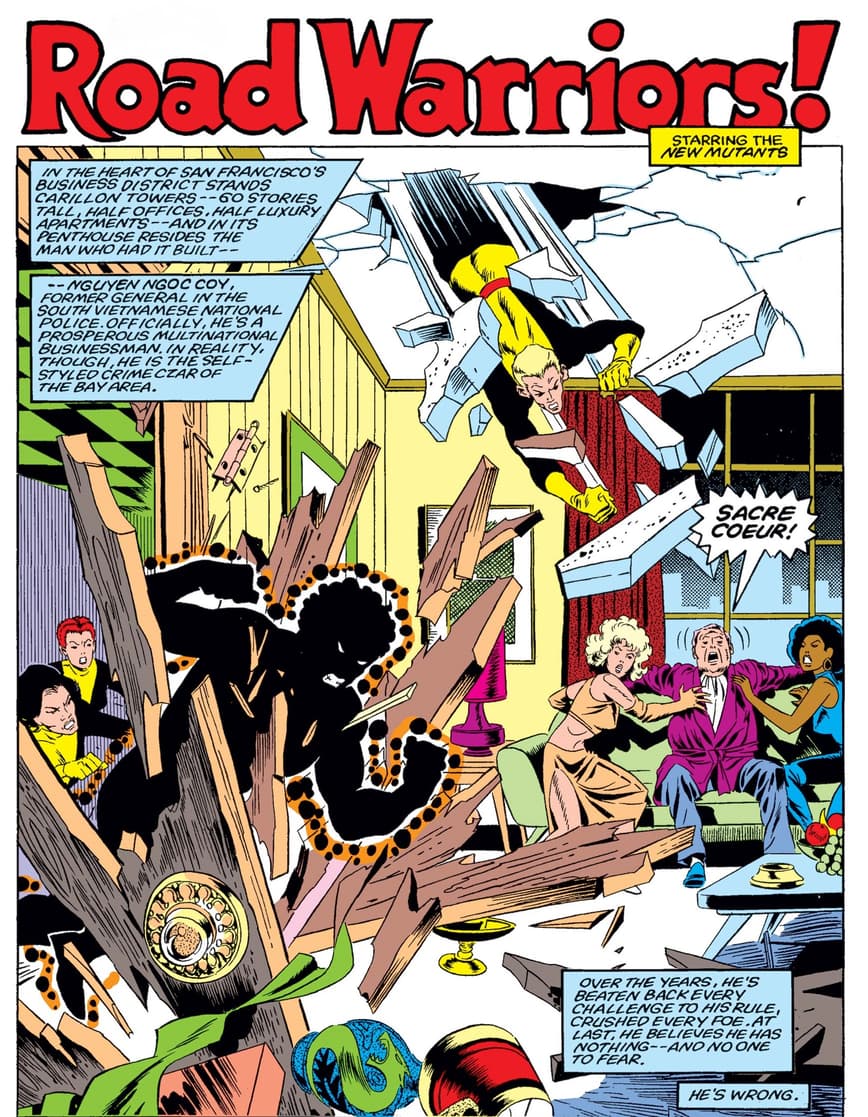 "Drawn by Joe Madureira and written by Scott Lobdell, this was the first Super Hero comic book that I read when I was 12, and the most important comic of my career. After reading this issue, I decided that I wanted to become a professional comic book artist."
Carmen Carnero (Hellions)
"A robot raising a family he would do anything for, trying to fit in a normal life while making human choices. This creative team crafted a masterpiece where storytelling is the lead."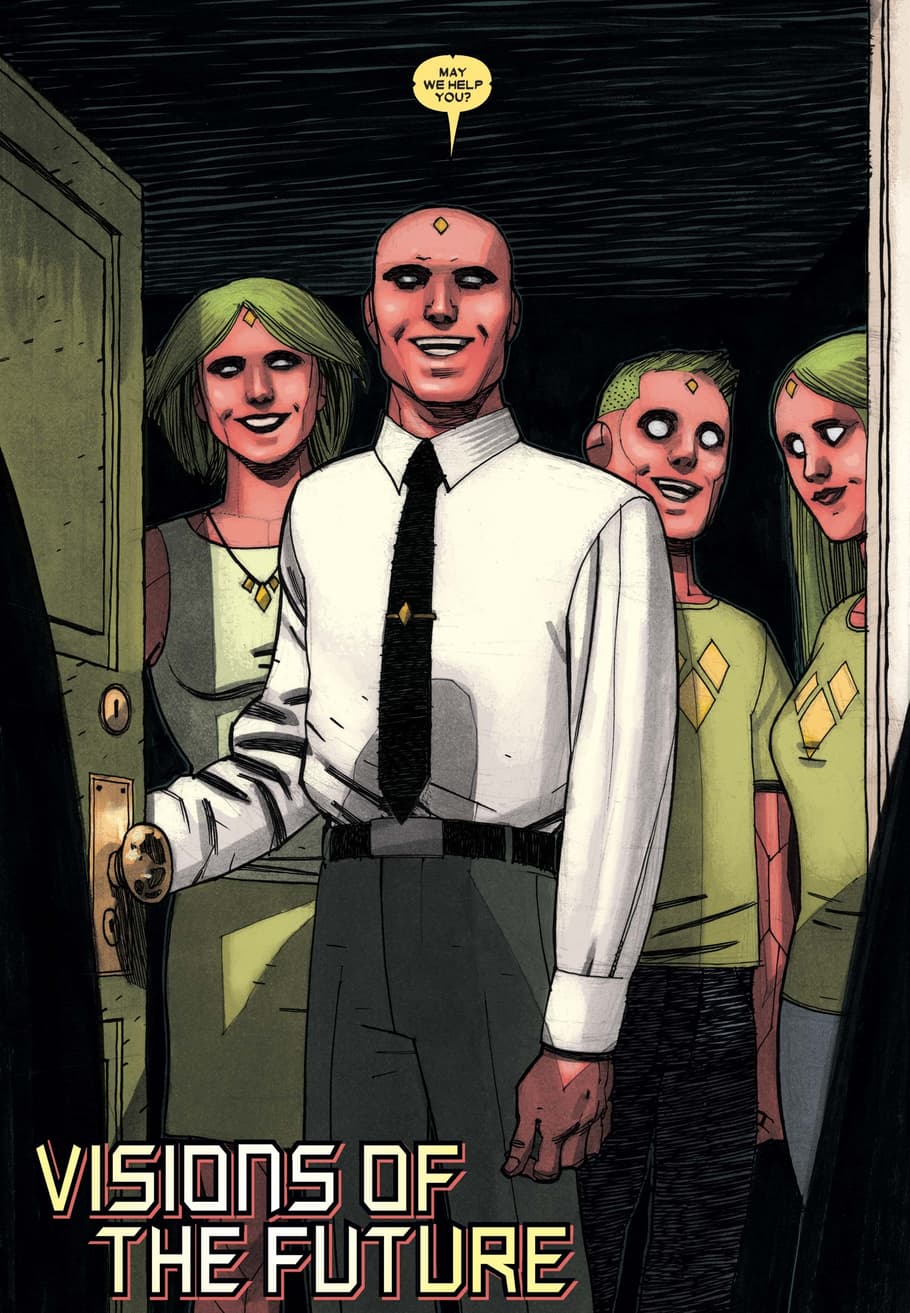 "I love Brendan McCarthy's crazy hallucinogenic style. I used to think it may limit him to a specific kind of story (like this one, for instance), but then, I was watching Mad Max: Fury Road and I remember thinking, 'Wait a minute. Where have I seen this kind of stuff before?'
McCarthy's been a great influence to me in terms of how to approach my own work. In subjects like embracing the weirdness, pushing the boundaries, and not being afraid of trying new things. SPIDER-MAN: FEVER is a great sample for Marvel readers of his incredible talent and boundless imagination."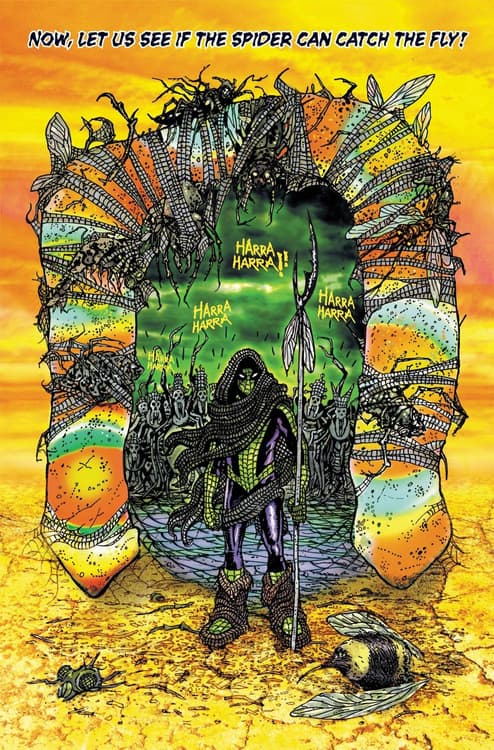 Iban Coello (Venom)
"This is one of the best Spider-Man stories I've ever read. All the characters are very well written, and artist Mark Bagley's work is outstanding."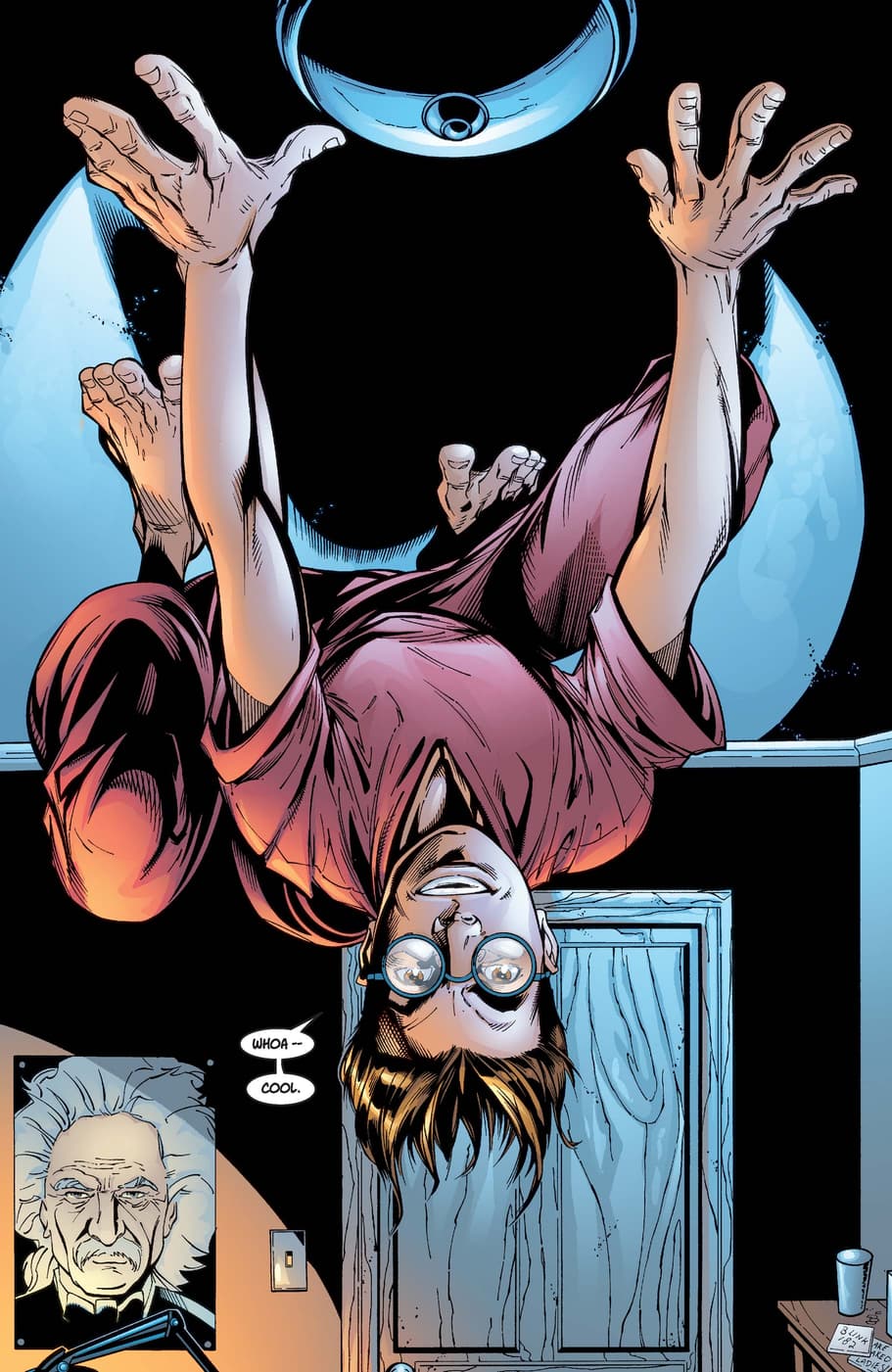 "I don't remember why I first picked this up. I wasn't a regular Daredevil reader at the time, but I'm so glad I tried something new. It's a series I constantly go back to. Lee Weeks masterfully demonstrates his talent as a storyteller in this seemingly simple hero story (but it's comics, so nothing stays simple for long!) with Daredevil determination, style, heart, and craft. This is a fantastic self-contained story you need to read, right alongside Frank Miller and David Mazzucchelli's "Daredevil: Born Again"!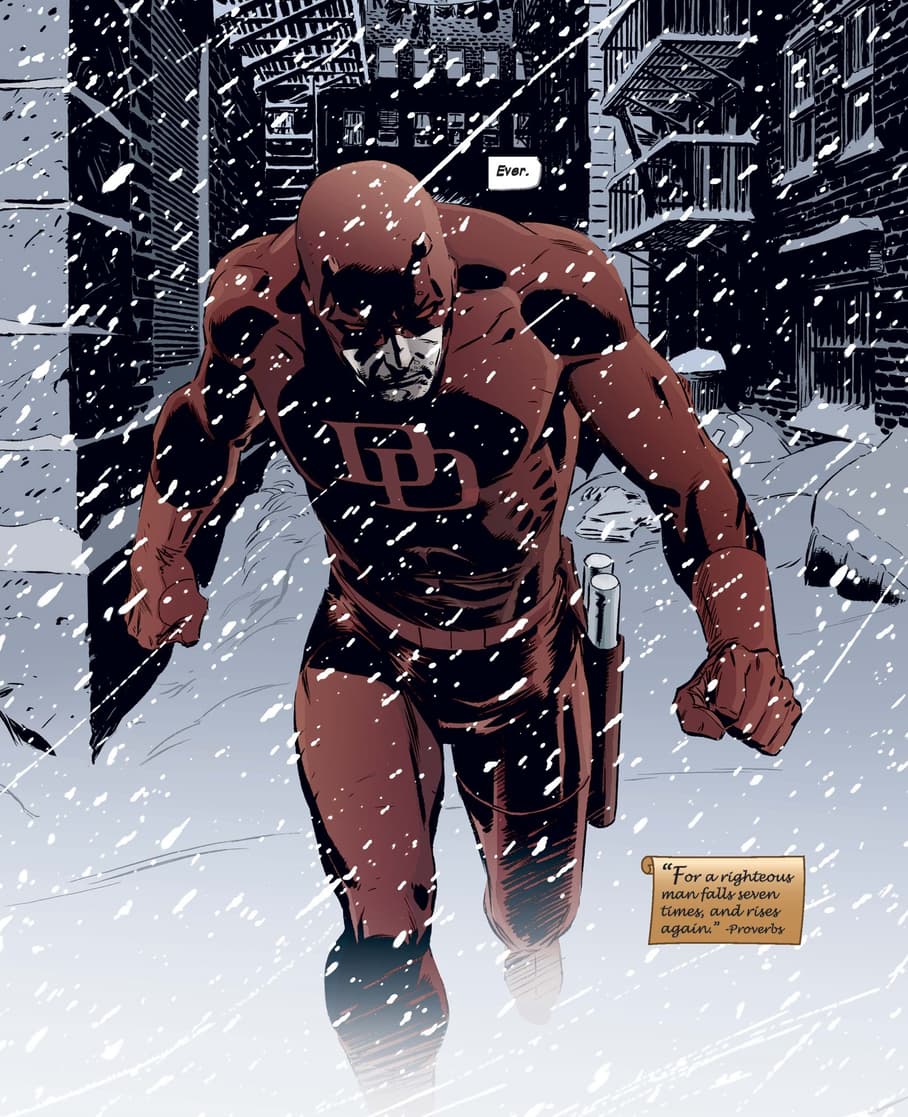 Read all these picks on Marvel Unlimited now!
Marvel Unlimited, Marvel's digital comics subscription service, offers members unlimited access to over 28,000 issues of Marvel's classic and newer titles, delivered digitally though your desktop web browser and the award-winning Marvel Unlimited mobile app.
Follow Marvel Unlimited on Twitter and Facebook to stay tuned in to weekly announcements, articles, and more, all at @MarvelUnlimited. Follow us today to join the conversation with thousands of fellow fans, and let us know what you're reading!
*(plus tax where applicable) All prices in US dollars. Offer valid 12/14/2020 12:00 AM ET to 12/31/2020 11:59 PM ET on annual memberships only. First year billed upfront at a one-time payment of $55.00; subsequent years billed annually to the payment card on file at the then-current annual subscription fee (currently $69 per year) unless and until cancelled. Offer is open to new and former (now-cancelled) Marvel Unlimited members. Valid payment card required to redeem offer. Auto-renewal and others terms and conditions apply. See here for additional terms. 
The Hype Box
Can't-miss news and updates from across the Marvel Universe!