Comics
Published April 2, 2018
Marvel Studios' 'Ant-Man and the Wasp' Prelude
Get ready for the movie as Will Corona Pilgrim previews issue #2 of the comic!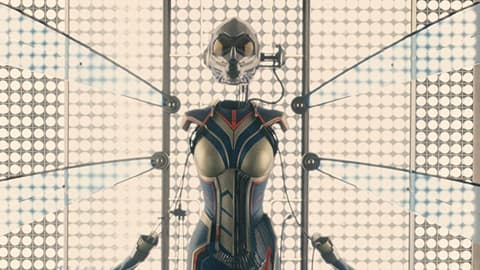 Can't wait for Marvel Studios' "Ant-Man and the Wasp"? We have some good news.
Out this Wednesday is writer Will Corona Pilgrim and artist Chris Allen's ANT-MAN AND THE WASP: PRELUDE #2! The second issue of this two-part story continues the adaptation of Marvel Studios' "Ant-Man"—and includes Scott Lang's throw-down with the Falcon, the climactic fight with Yellowjacket, and a glimpse at Hope van Dyne's future! Get ready to relive all the action in comic form.
We caught up with Will to hear more about Scott and Hope's adventures in the series.
Marvel.com: This two-part series is an adaptation of Marvel Studios' "Ant-Man," so it seems like an opportunity to take a deeper dive into Scott's history.
Will Pilgrim: We actually got to get into Scott's history a little bit in the MARVEL'S ANT-MAN– SCOTT LANG: SMALL TIME Infinite Comic, for the first film which was fun since it put a little more context to the whole VistaCorp situation that put Scott behind bars and created the rift between him and Maggie. This time around we got to see the fallout of those events as Scott's trying to get back on his feet and make up for those past mistakes so he can spend more time with Cassie.
Marvel.com: What felt unique about the experience of telling this particular story in comic form?
Will Pilgrim: For me, trying to capture the humor of Luis's trademark brand of storytelling was a truly unique challenge. Since his voice is so distinct in the film, I wanted to be able to capture a lot of that run-on sentence, stream of consciousness energy, and I think Chris Allen did a superb job achieving that on the comic page.
Marvel.com: It seems like you could take inspiration from the best of both Scott in the comics and Scott in the movie. How did you approach that balance?
Will Pilgrim: It's equal measure for me, since having been at Marvel Studios on the development side when the first film was being made I was lucky enough to have some added insight as to how and what we should capture for the comic adaptation. I work very closely with editor Mark Basso when pitching and outlining how much of the story we'll be able to get in an issue, and we're always considering what the great action beats are that fans would love to see explored on the page.
Marvel.com: Can you tell us a little about the timeline? This sticks to the storyline of the first movie, right? 
Will Pilgrim: This one sticks specifically to the events of Marvel Studios' "Ant-Man"—if I only had more pages! I'd love to tell additional Marvel Cinematic Universe stories in comic form!
Pick up ANT-MAN AND THE WASP: PRELUDE #2, by Will Corona Pilgrim and Chris Allen, this Wednesday, April 4!
The Hype Box
Can't-miss news and updates from across the Marvel Universe!