Comics
Published December 7, 2021
A 'Marvel's Voices: Comunidades' Conversation with Angélique Roché and Lauren Amaro
Prepare for the December 8 release with the host of the Marvel's Voices podcast and the editor of the ish!
"MARVEL'S VOICES: COMUNIDADES marks the seventh MARVEL'S VOICES anthology and the penultimate anthology ish for 2021. This book and the journey to get here represent the work of dozens of creators, editors, Marvel team members, and of course the support of MARVEL'S VOICES readers and podcast listeners. This book is continuing a journey and a promise to spotlight, highlight, and amplify diversity across the Marvel Universe."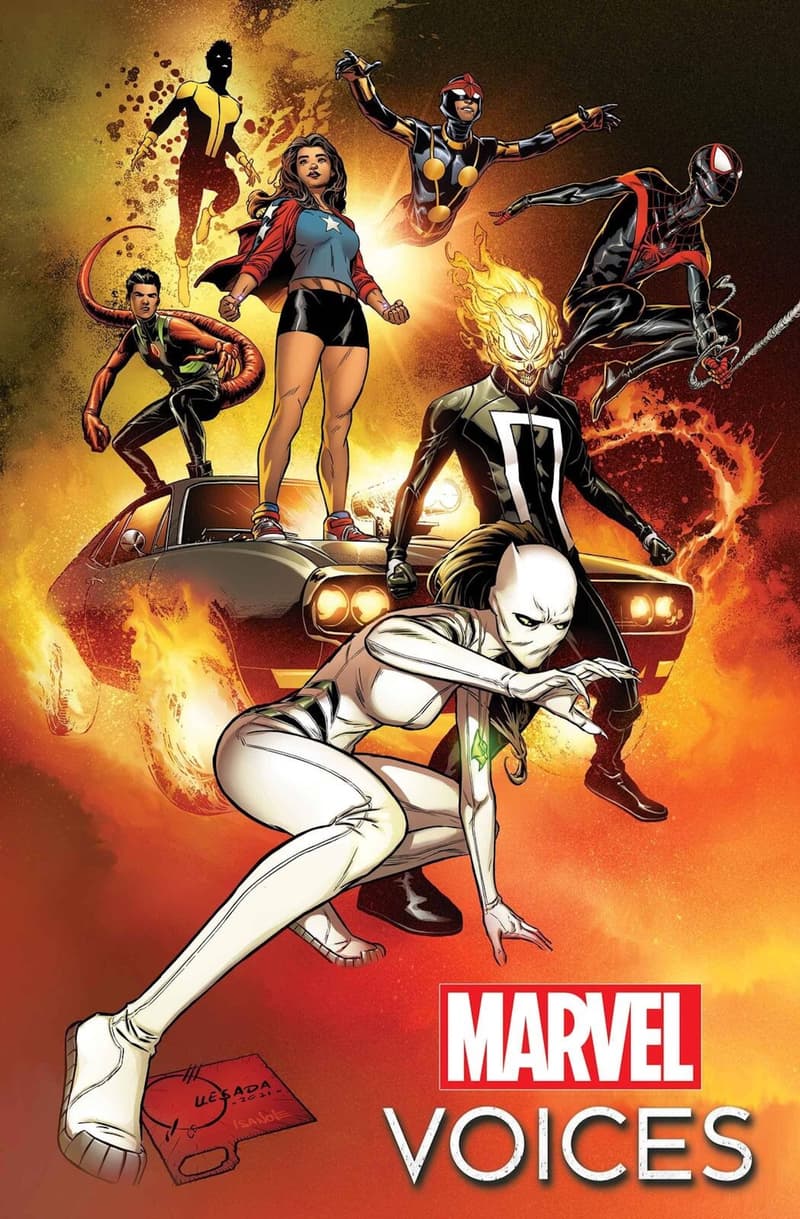 Nobody says it like host of the Marvel's Voices podcast and COMUNIDADES shot-caller, the awe-inspiring Angélique Roché!
To further explore the making of MARVEL'S VOICES: COMUNIDADES—on sale at your local comic shop on December 8—we tugged at the sleeves of Angélique and editor Lauren Amaro, who agreed to share their thoughts on this formidable floppy. So make like Mister Fantastic and keep reedin'!
What do you do at Marvel, and how did you help put MARVEL'S VOICES: COMUNIDADES together?
Lauren Amaro: I'm an assistant editor, working primarily on the X-Office on X-MEN, INFERNO, MARAUDERS, S.W.O.R.D., TRIAL OF MAGNETO, and other projects.
Together with editor Sarah Brunstad, we cast the creative teams on each story and cover, gave feedback on each pitch, script, and art page as it came in, and made sure that files were moving to the next person in the creative process—all to put together the final product!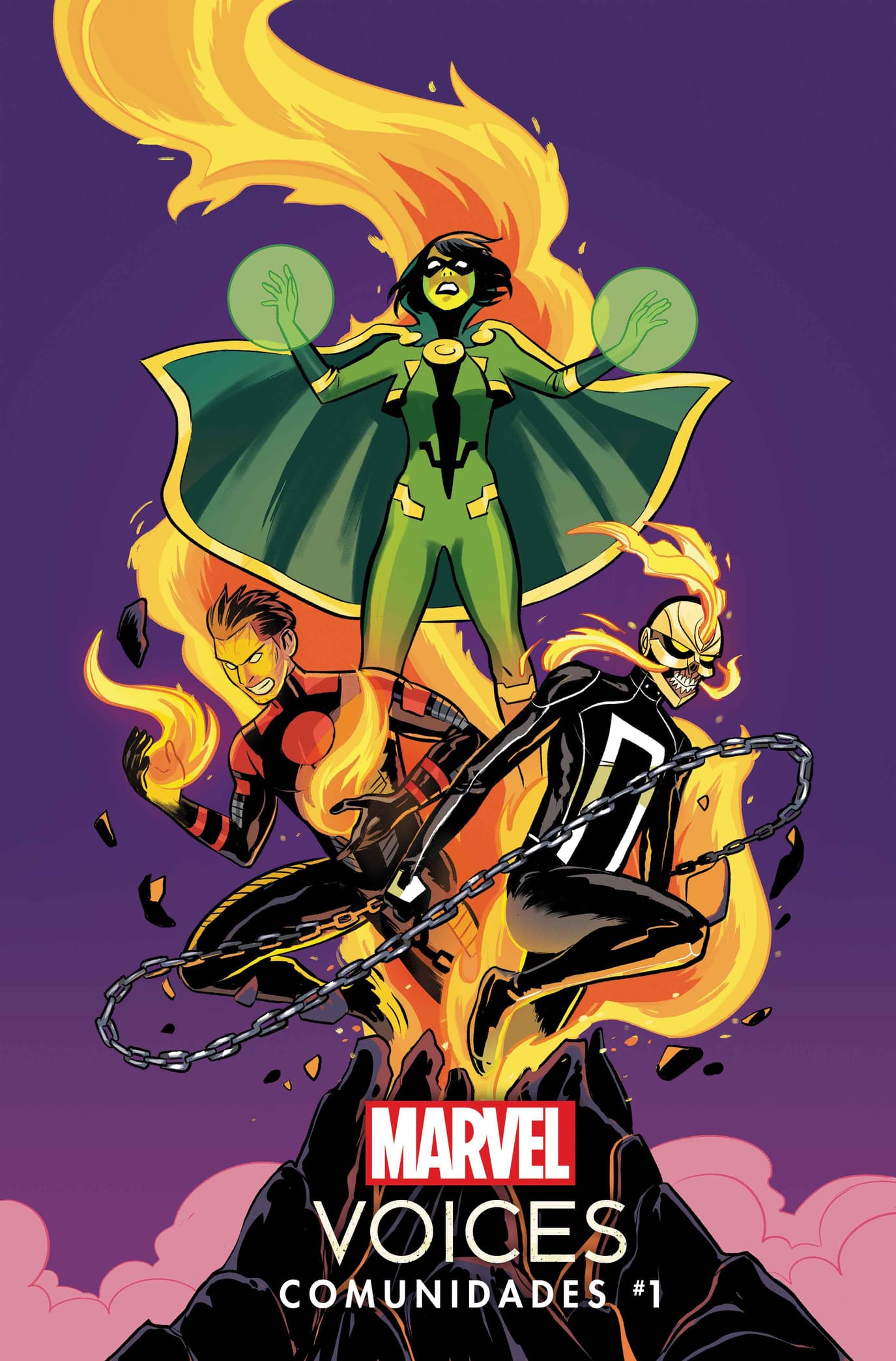 Angélique Roché: I hold a couple of roles at Marvel; I'm a host and producer for the Marvel's Voices and Women of Marvel podcasts. I curate and edit the Marvel's Voices spotlight series for Marvel.com and serve as a consulting editor for MARVEL'S VOICES comics. I also serve as a Diversity and Inclusion consultant for Marvel.
Overall, I serve as a member of the editorial team [on COMUNIDADES]. Working closely with Lauren and Sarah, I help develop and curate "additional" content unique to each MARVEL'S VOICES anthology, like identifying key voices for interviews and putting together each book's unique introduction.
When did you first get introduced to Marvel's Voices?
Amaro: I believe I started at Marvel just a month or two after the first episode of the Marvel's Voices podcast was released, so I remember being very excited for the premiere to listen to in-depth conversations with storytellers from various different creative realms. Partially, because I think it's super interesting to hear about people's creative process and the winding path people often take to forge their careers, but also because of the emphasis on diverse voices, which has brought a lot of amazing talent to my awareness. So when the chance came to work on one of the MARVEL'S VOICES comic anthology issues, I couldn't have been more excited to lend my voice to the chorus!
Roché: In my VERY first meeting at Marvel, the team mentioned they were looking to expand a segment on Women of Marvel called "Voices of Marvel" into a whole new show. The moment the team explained the premise of the show, I wanted to be a part of bringing it to life.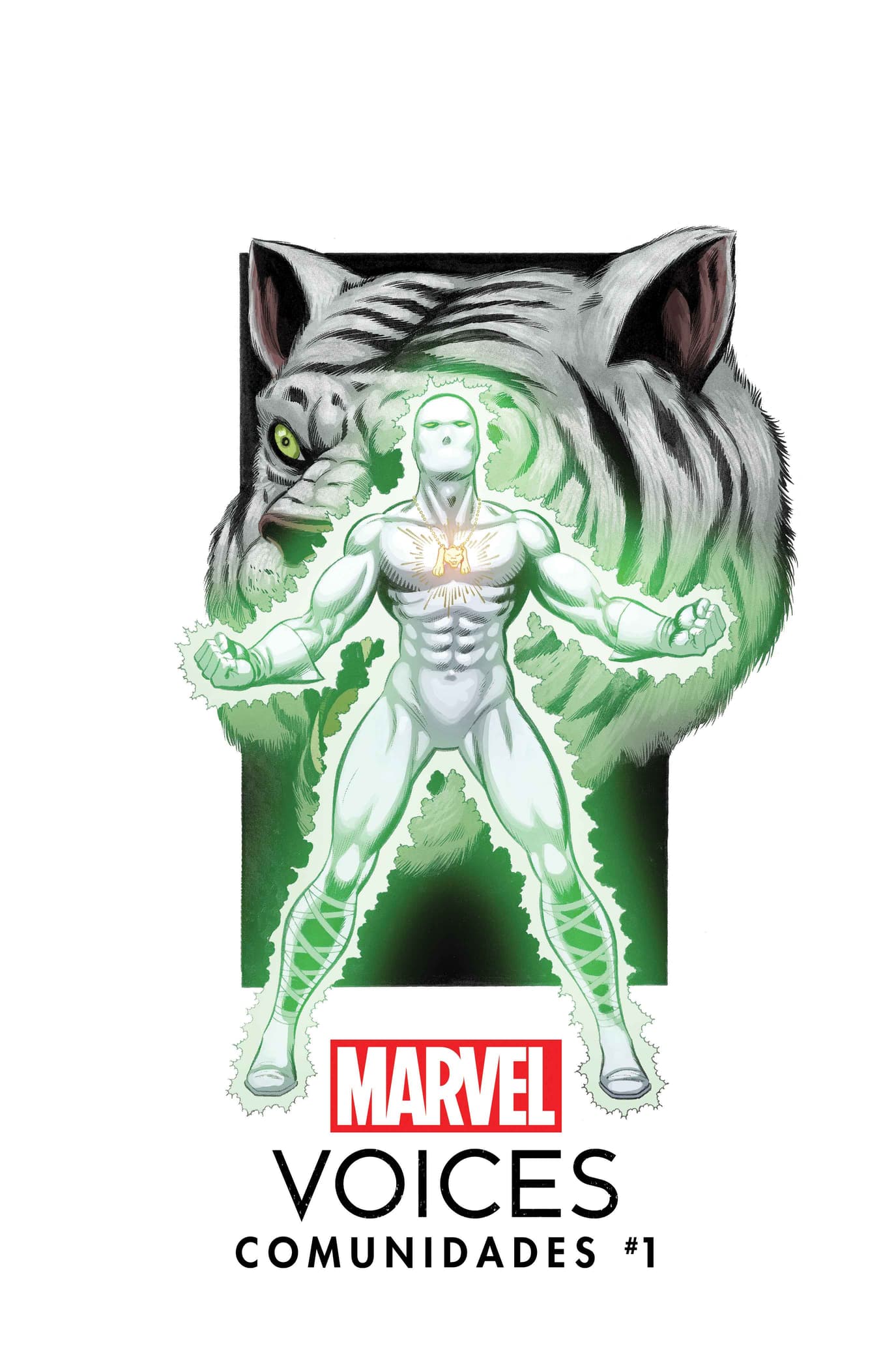 What did you think was important to highlight, showcase, or include when putting together this particular anthology?
Amaro: While the overarching theme of this anthology was community, Sarah and I really wanted each writer to feel like they were able to tell a story that resonated with them and really put their own spin on that concept.
Latin America is made of so many disparate cultures, there is no one "true" Latinx experience, and I think that's part of the beauty of this community—everyone brings something different to the table, we're always learning from one another, and as a result, always growing and changing as a community.
And on a personal note, I was really excited to do these one-page food-centric comics. I've always wanted to do a zine centered around Latinx food because I often think of food as being the easiest way to share one's culture and open conversations about it. Plus, who doesn't love to eat and learn new recipes?! Hopefully, readers of this comic will seek out some of these foods. I know I'm dying to try out those coxhinas!
Roché: I think one of the most important things to highlight is that even within our cultures there are layers of differences, unique traditions, and identities. Most importantly, I hope that folks will see that there is space for all those different cultures, traditions, and identities in the Marvel Universe.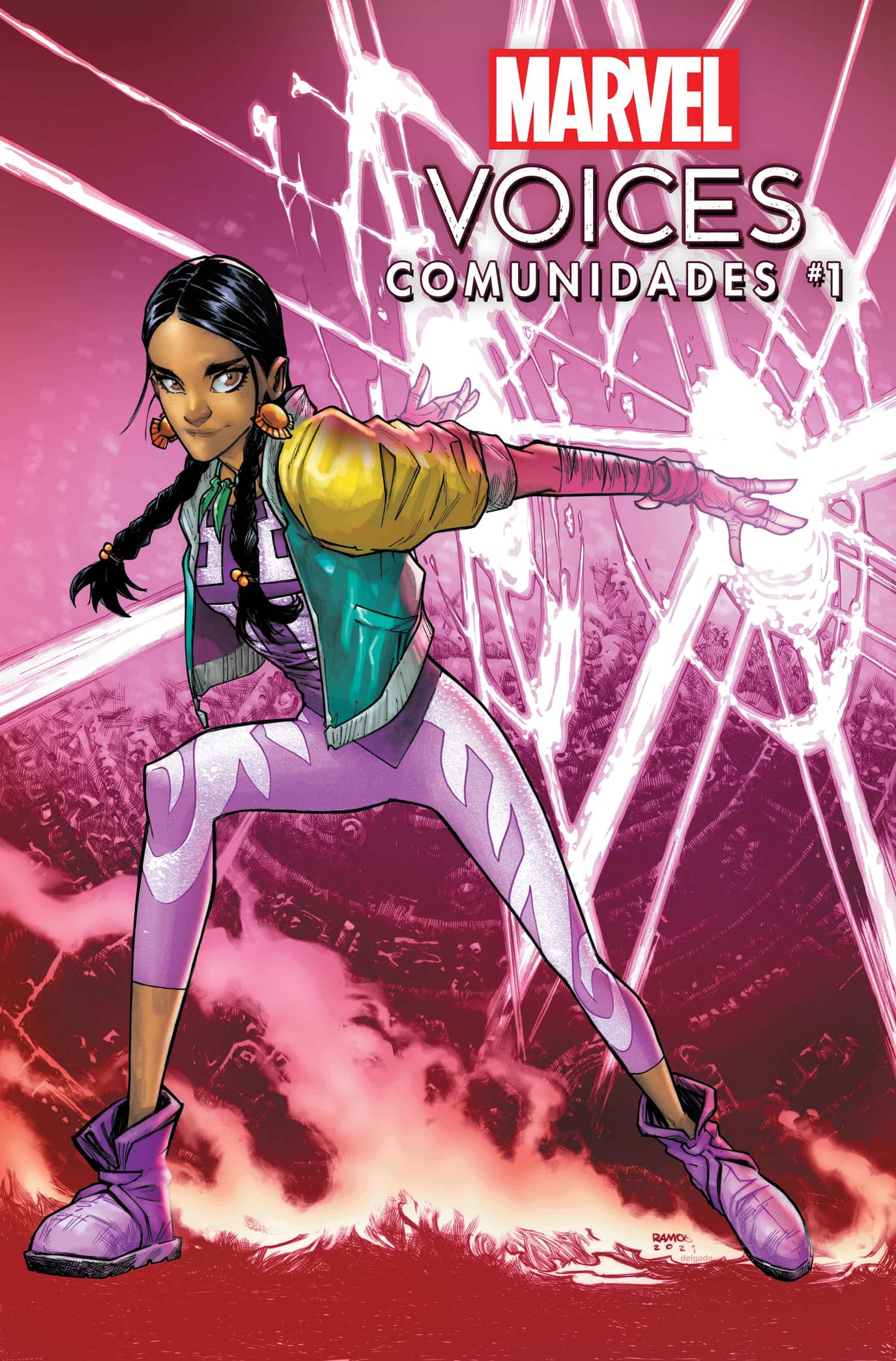 What opportunities does MARVEL'S VOICES: COMUNIDADES provide for fans? For creators? 
Amaro: I think it's a fantastic platform for creators to show off what they can do! A lot of the "new" talent that is debuting in this issue are folks that either Sarah, I, or our talent management department have had our eyes on for a while. So, in that regard, this is a way in which we're able to help get creators in the door and give them a stage to shine on, with the intention of this being a path towards more work down the line.
And for fans, hopefully this is not only an entertaining read, but I hope they walk away with a new favorite character to obsess over, a new creator to support, and hey, maybe even a stronger sense of community by the time they get to the end of this anthology. ☺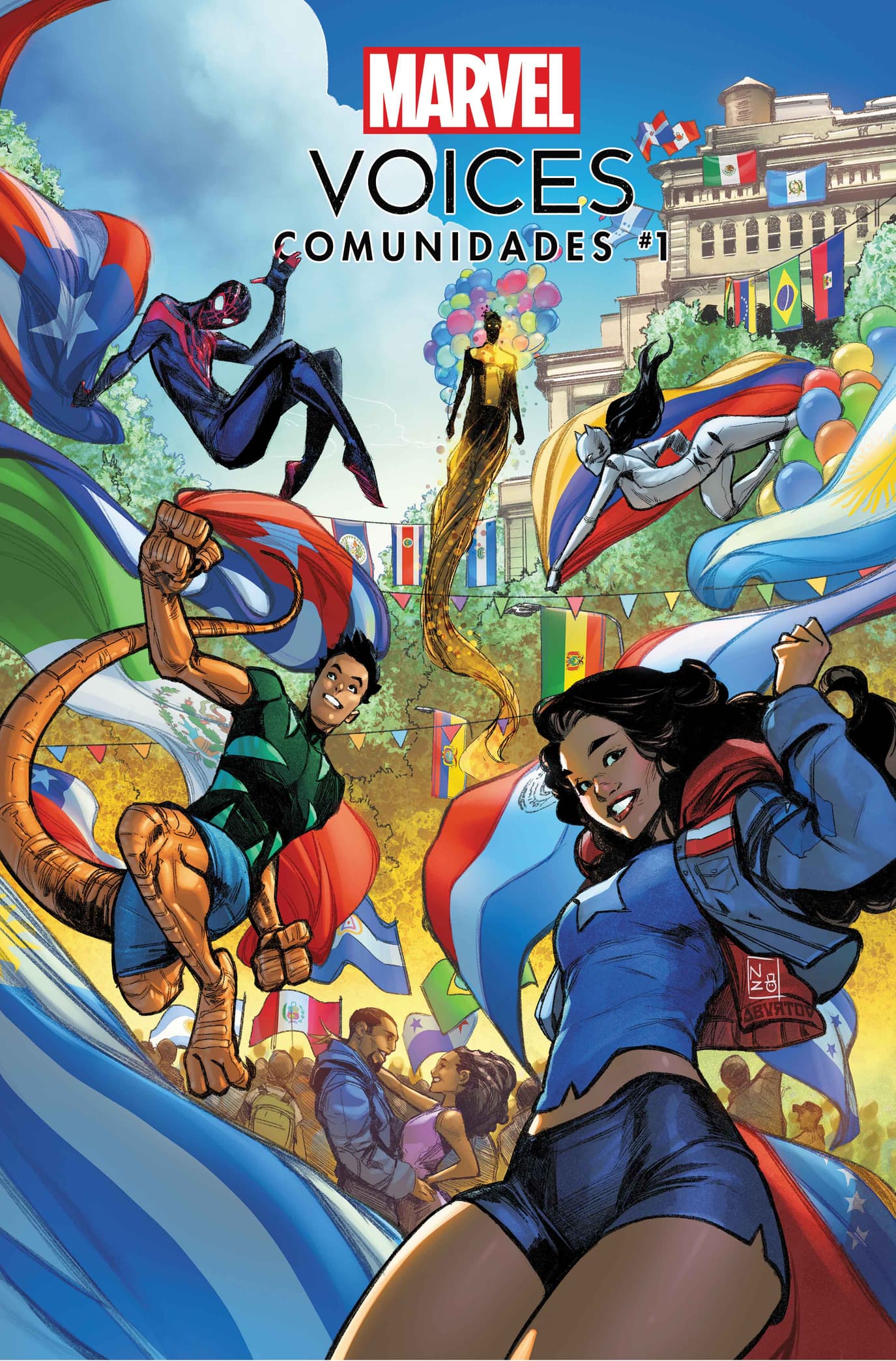 Roché: Overall, I think the Marvel's Voices program has proven to not only be a window into the lives and work of our favorite established creators, but a gateway for new and upcoming artists and even fans to the Marvel Universe. It has been incredible seeing Marvel's Voices grow and expand over these last four years—from conversations about the content we love to being a place for that content.
From the very first podcast interview recorded with Sana Amanat to this most recent anthology, Marvel's Voices has opened doors and provided a unique space for creators and fans to not only read and enjoy amazing stories but celebrate our unique identities together. Many of these new creators have transitioned from a Marvel's Voices essay or anthology story to working on their own books or other bigger projects at Marvel.  
What does "comunidades" mean to you?
Amaro: The communities that we form as we move through the world are so central to who we are as individuals, and I firmly believe that the ones I have been lucky enough to have formed and been surrounded by are the reason I'm at Marvel today, doing what I've always dreamed of doing.
Your family, your friends, your co-workers—those support systems lift you up, energize you, and educate you, especially as you become exposed to viewpoints and cultures that are different than your own. When that happens, your community can only become stronger, and the world outside your window gets a little bit bigger.
Comics are very much a team sport, so one of the best pieces of advice I think upcoming comic creators can take to heart is to start building your community—nurture those connections, learn and grow from them. Your work is only going to get stronger.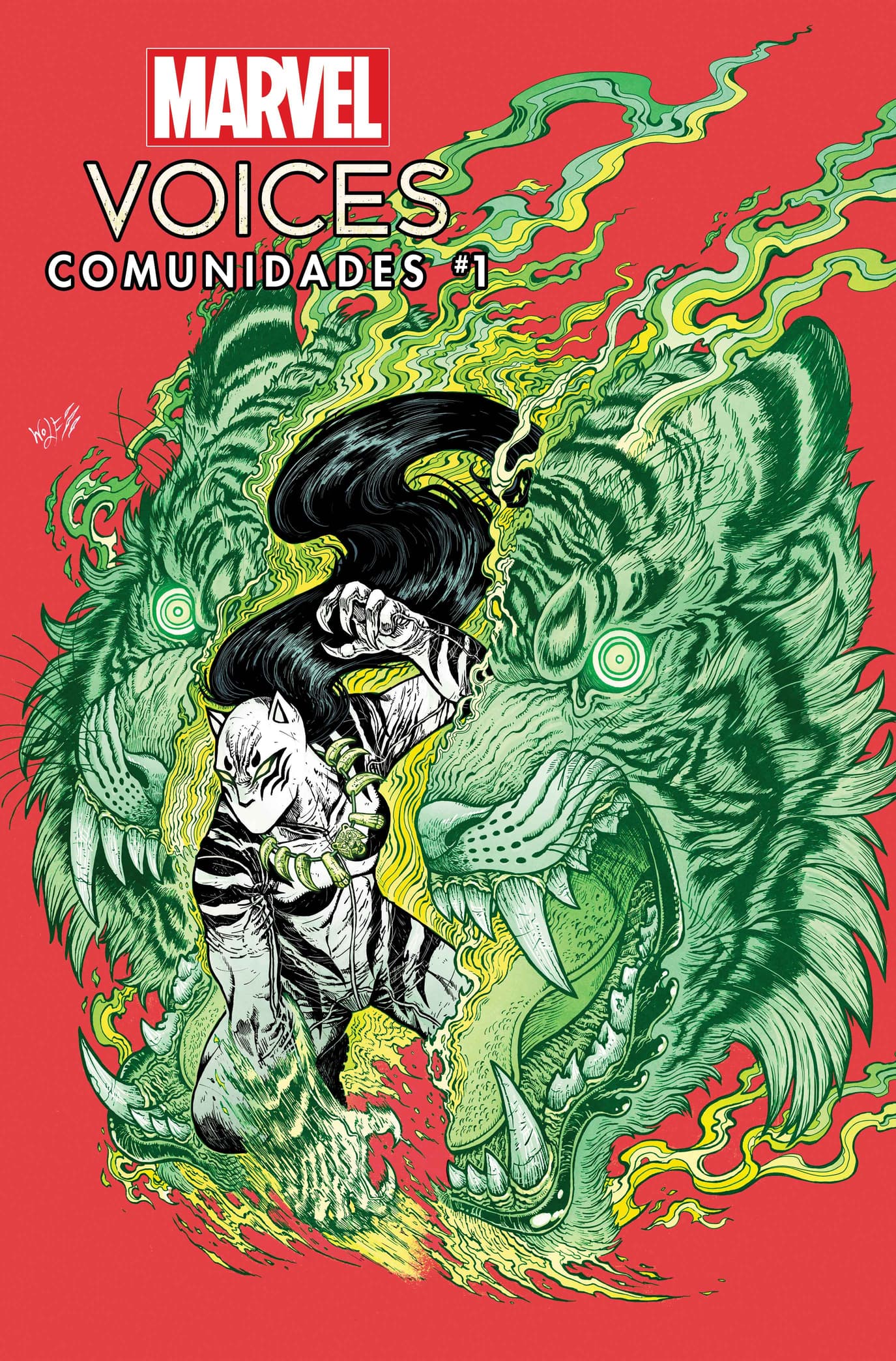 Roché: Comunidades, to me, means strength. It means being rooted in a way that grounds you in who you are and where you come from. As a person who identifies culturally as Black, multi-ethnic, but also as Afro-Latinx, I didn't grow up in a traditional Latinx household. Instead, pieces of all my parents' cultures fused together through food, music, and family tradition to create a unique family culture.
One of those elements of our culture was the importance of having and supporting our community no matter what. Community is the thing that brings us together regardless of distance. It is the through line of our culture and experiences that are reflected in who we are and in the stories we tell.
From your perspective, what makes MARVEL'S VOICES: COMUNIDADES such a vital read?
Amaro: Books like MARVEL'S VOICES: COMUNIDADES are important because representation is important. I can't tell you how often I would scour the credits pages of comics to see if any women or people of color were working on the books I was reading because I so desperately wanted to make comics but I never saw anybody who looked like me doing it—so there were times that it felt impossible to break in. The longer I've worked in comics and the more diversity I've seen behind the scenes—plus the various initiatives to make sure that we're actively creating spaces for those voices to be heard—the less I feel that way. But I think it's important to continue to lower that perceived barrier of entry for upcoming creators.
To anyone who has a story they want to tell, but think that because they don't fit into a certain box, no one will hear them: I promise you, that's not true. We're listening, and we can't wait to hear your story one day—no matter what form it takes.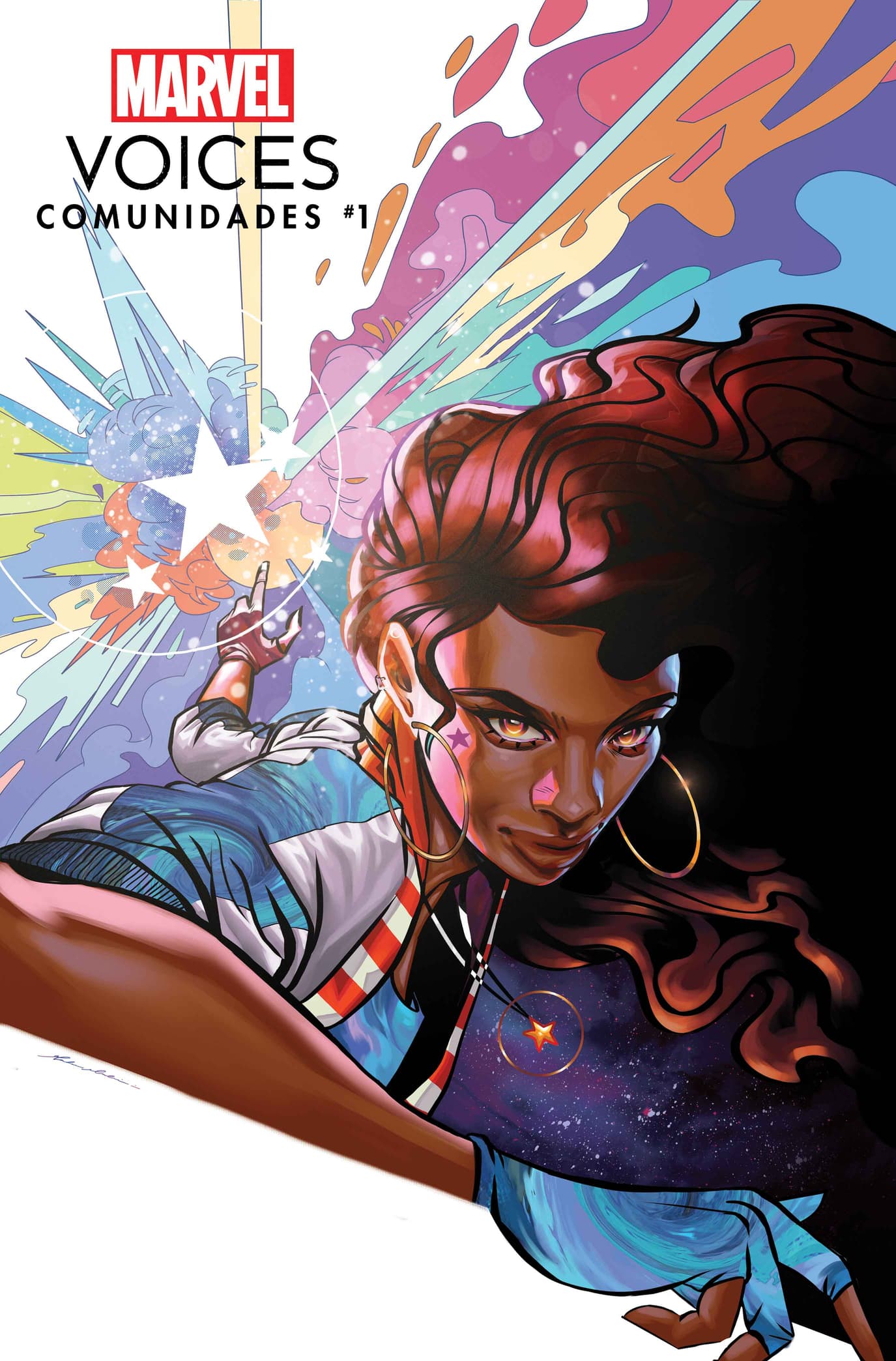 Roché: Again, 100 percent what Lauren said! Our stories, fiction and non-fiction, hold so much power. The Marvel Universe (and comics as a whole) is not only big enough for new, engaging, and authentically told narratives written, drawn, and edited by Latin, Latinx, and Afro-Latinx creators, but it is richer and more exciting when these stories and creators "hold space" in the medium.
Marvel's Voices is a diverse reflection of artists, creators, stories, and the unique identities that culminate in this one-of-a-kind universe. From the history behind our favorite stories, Super Heroes, and creators to the smallest detail of process and production that become essential parts of comic book canon, Marvel's Voices spotlights how each unique creator, editor, and fan's lived experience, expertise, and cultural background enhances the richness of the Marvel Universe.
Read MARVEL'S VOICES: COMUNIDADES #1 at your local comic shop on December 8!
The Hype Box
Can't-miss news and updates from across the Marvel Universe!