Comics
Published August 14, 2019
'Miles Morales: Spider-Man' #10 Celebrates 250 Issues of Miles in September
Mysteries will be solved and villains will be revealed!
Miles Morales made a huge impact on the Marvel Universe since he swung onto the scene in 2011. Back then, he was existing on Earth-1610 and took over the mantle of Spider-Man when that world's Peter Parker was killed. But now, 250 issues after his very first appearance, Miles is at home on Earth-616 -- and in MILES MORALES: SPIDER-MAN #10, on sale Wednesday, September 11, he'll be celebrating his birthday! But no Spider-Hero ever has a nice, quiet birthday, just celebrating with friends. Writer Saladin Ahmed and artist Javier Garrón (and a special surprise guest artist for a bonus story also written by Ahmed) are going to be taking Miles on a new adventure and revealing some mysteries while they're at it! (One of those mysteries is directly related to Miles' debut in ULTIMATE COMICS FALLOUT #4, which you can read on Marvel Unlimited now!)
Ahmed shared his feelings about bringing Miles Morales to his 250th issue:
"Almost 20 years ago, the Marvel Ultimate Universe helped pull me back into Super Hero comics after years away. Now I'm writing the adventures of its most famous son, and I couldn't be enjoying it more. Miles has already gone through a lot in our run, but there's even more in store -- including a reckoning with his origins -- and it all starts with issue #10!"
Here is a preview of a couple of pages from the new issue, which you can pre-order now: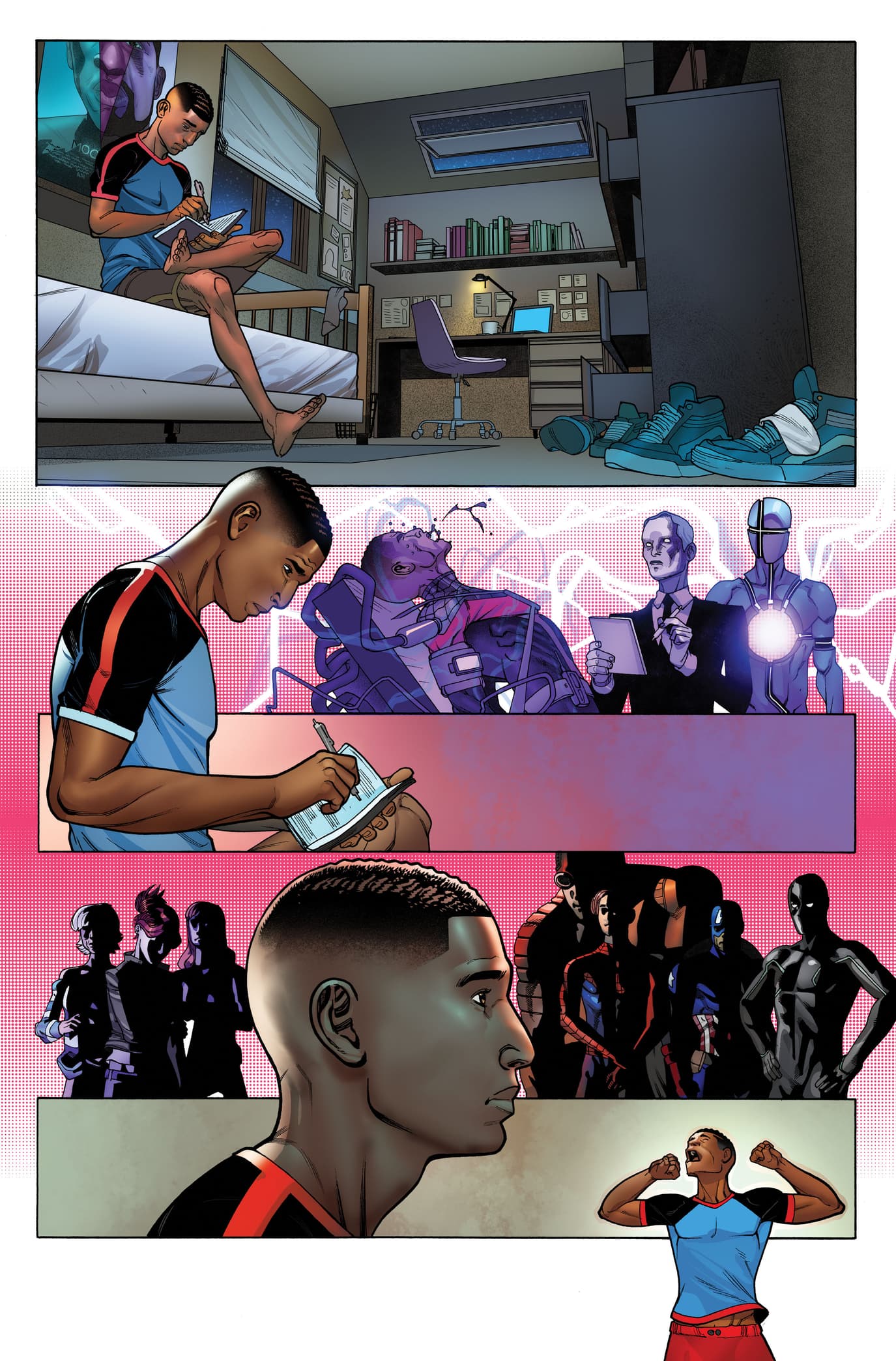 Garrón expressed his joy in being part of such a milestone (no pun intended) in the story of Miles Morales:
"Miles Morales' solo series has been built upon the highest standards of comic book creation from its very beginning. Thrilling, moving, inspirational stories told by the best writers, artists, colorists, editors, and letterers in the industry. Is my absolute honor and pride contributing to that incredible legacy alongside an unbeatable, legendary creative team.
"Miles represents the future -- he is a beacon of hope for a better tomorrow. Being able to help collect all that legacy he already has and take him to that future step by step, panel by panel, is a ride for the ages!"
MILES MORALES: SPIDER-MAN #10, written by Saladin Ahmed with art by Javier Garrón and a surprise guest artist plus a cover by Mahmud A. Asrar, goes on sale Wednesday, September 11! You can pre-order your copy today online or at your local comic shop!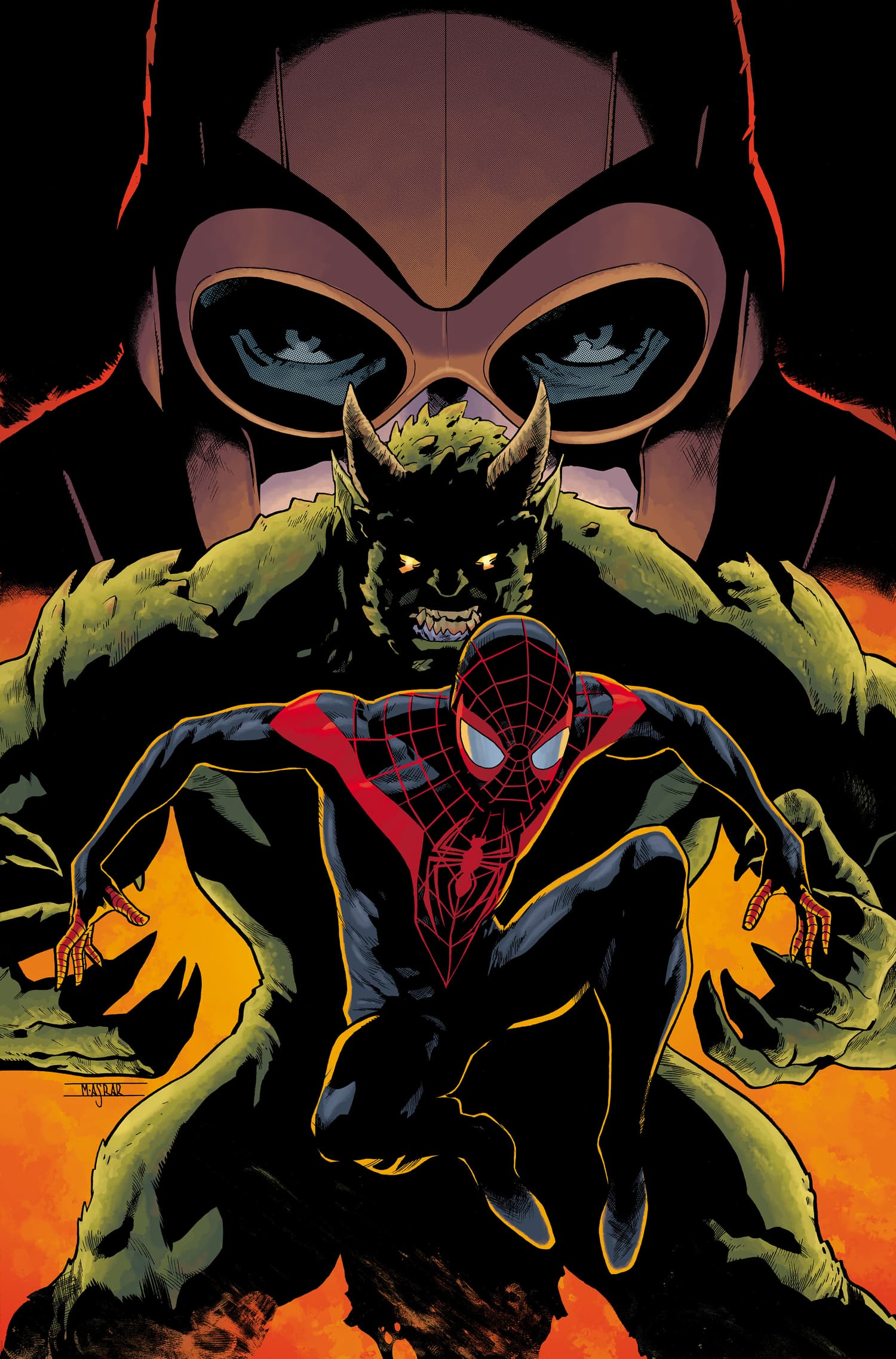 The Hype Box
Can't-miss news and updates from across the Marvel Universe!