Comics
Published October 25, 2021
Moon Knight Gets a New Mission
And 5 other things that Marc Spector: Moon Knight gets in his new ongoing series!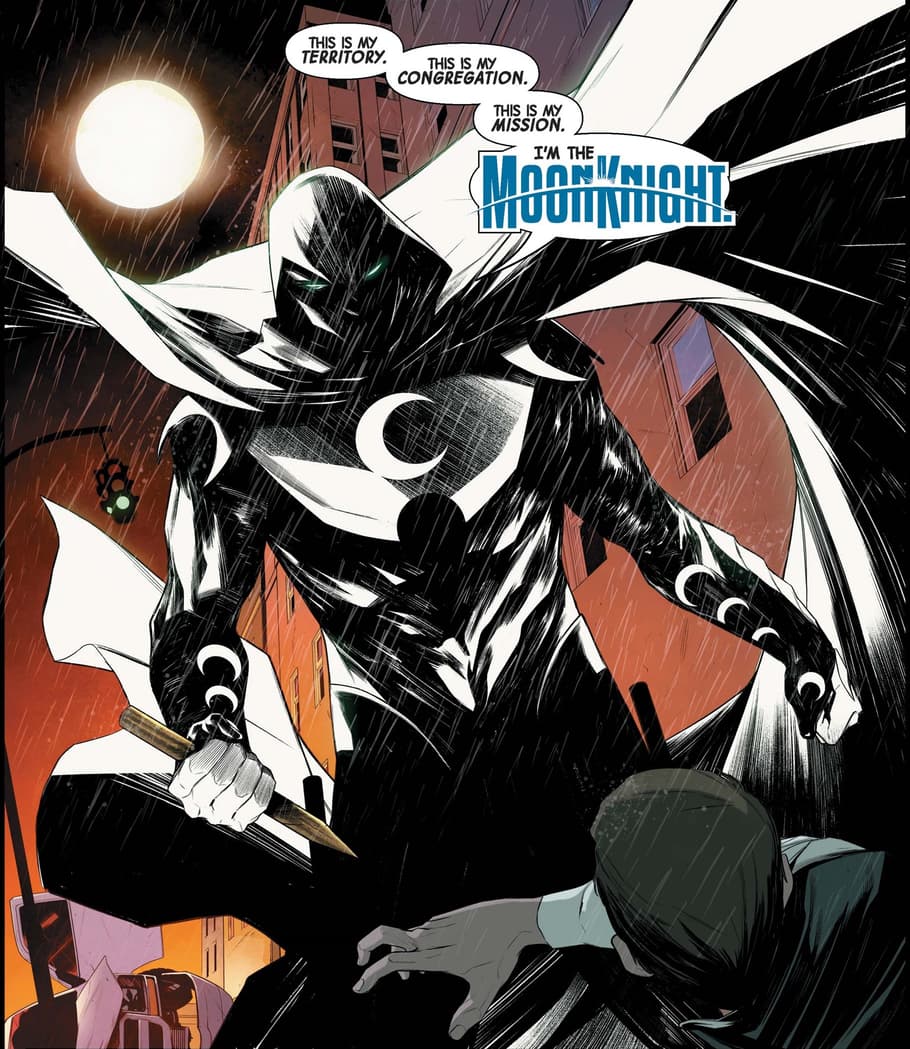 In this chilling series debut by creators Jed MacKay, Alessandro Cappuccio, Steve McNiven, and Rachelle Rosenberg, the mysterious Mr. Knight has opened his Midnight Mission, protecting his parishioners from the weird and the horrible. The Moon Knight stalks the rooftops and alleys marked with his crescent moon tag, bringing violence to any who would harm his people. And Marc Spector, the host of these alternate identities, lives as a renegade priest of an unworthy god. But while the Egyptian moon god Khonshu languishes in a prison that Spector put him in, Moon Knight must still observe his duty: protecting those who travel at night. Let it be known—Moon Knight will keep Khonshu's faith.
It's not just a new mission that is keeping Moon Knight on his crescent-clad toes! Read up on our top takeaways from issue #1 below, and continue the series monthly on Marvel Unlimited.
A NEW HEADQUARTERS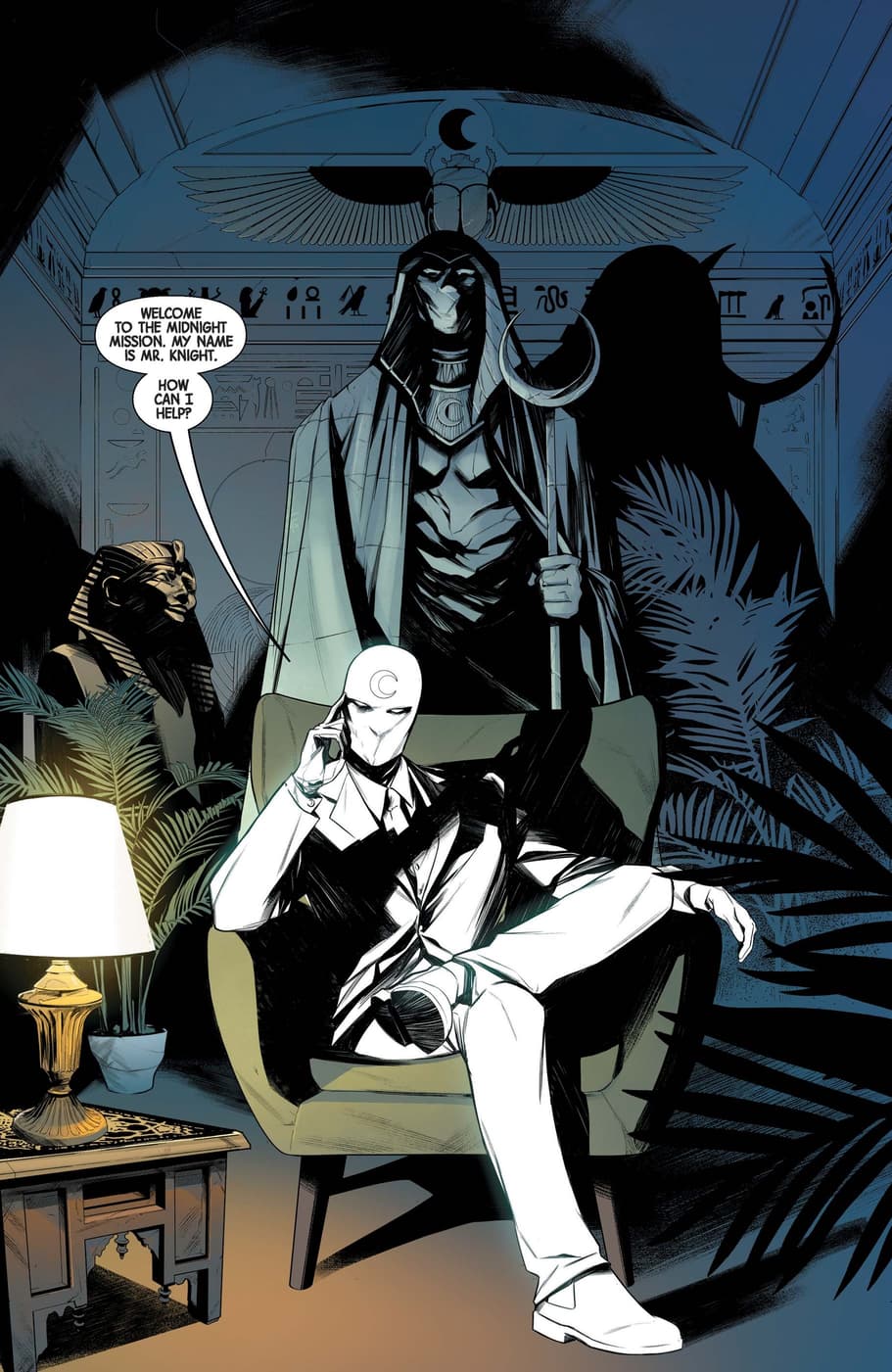 The Midnight Mission: a new base of operations for Marc Spector's vigilante ways! Spector goes into business to snuff out any supernaturals that stalk the night, assisted by a staff member Reese and his many personas. Mr. Knight, a more restrained, clerical Spector, handles the client base and intake. But it's Moon Knight who dishes out the justice.
A NEW FOCUS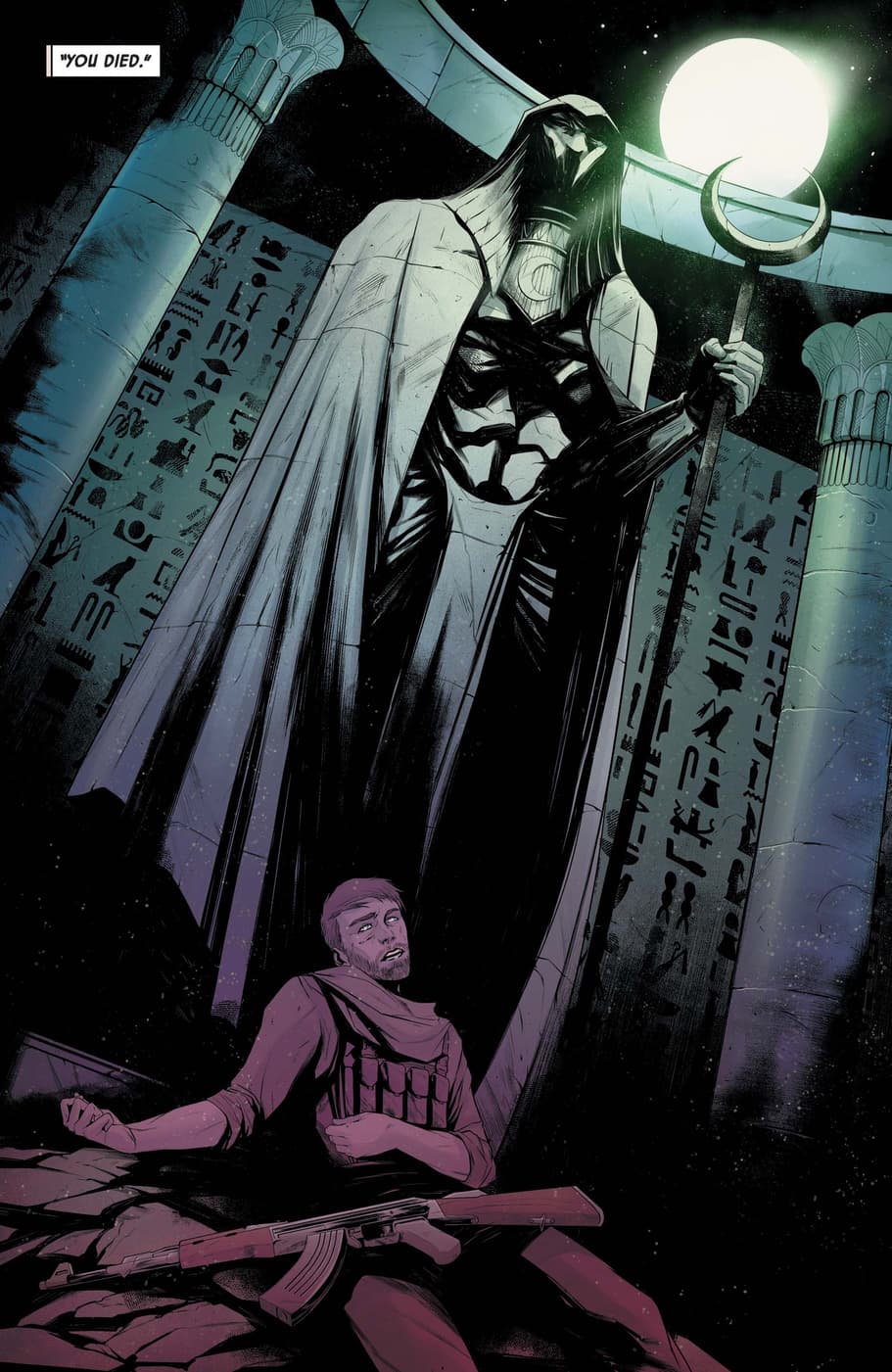 A new mission and a new perspective! Marc Spector puts his mental health first, finding a new therapist to work through recent events that have changed his world view. (See: "Avengers: The Age of Khonshu"). With Khonshu locked away, and without the worship of Marc Spector, the fallen god seems to have lost his knight. But Khonshu saved Spector's life more than once, and a debt is a debt. Despite his god's unworthiness, Spector vows to uphold Khonshu's mission, this time under his own command.
It's a complicated relationship, but one that Spector is actively sorting out.
NEW ENEMIES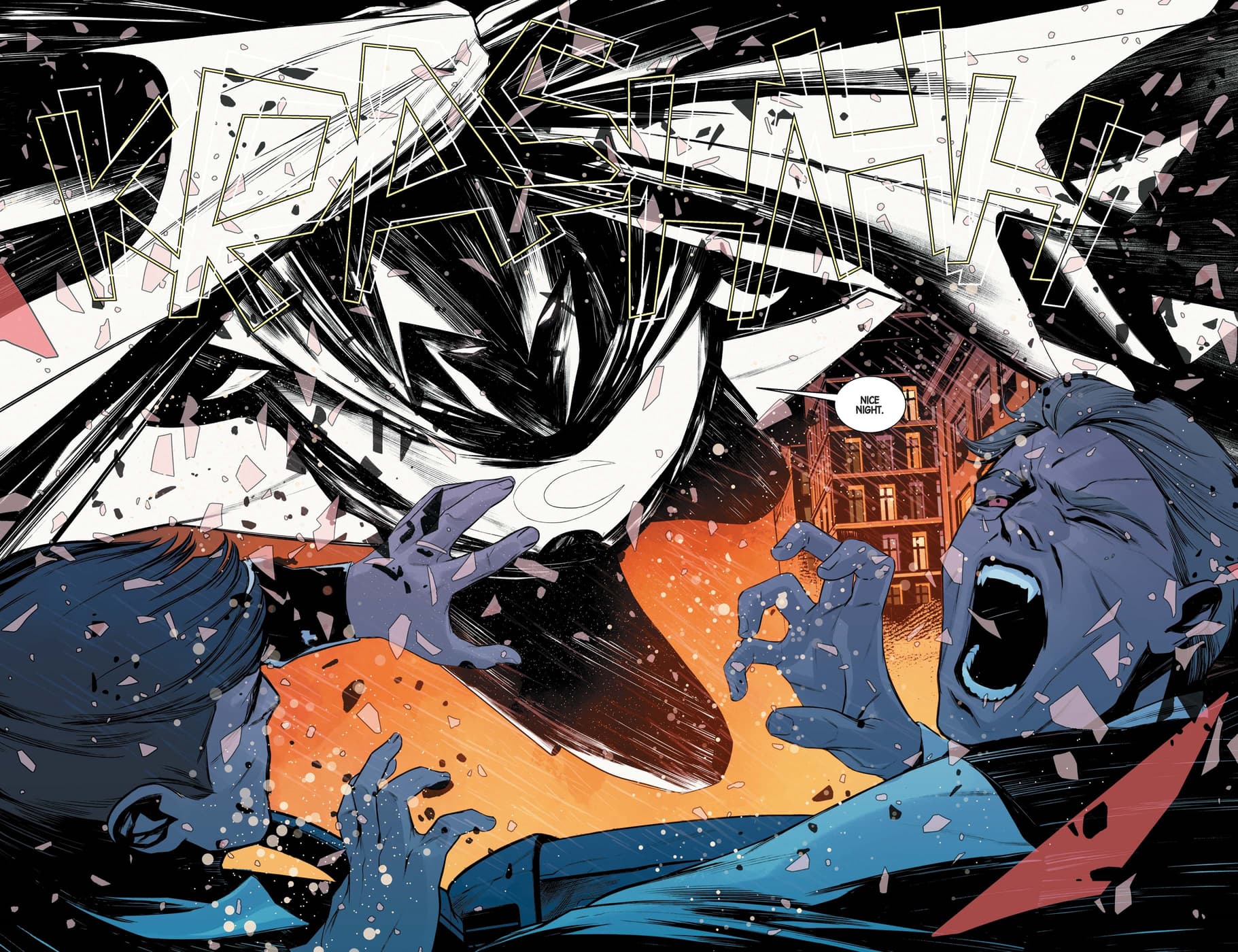 For those who travel the streets at night, there are many foes that lurk in the dark. In the series debut, Moon Knight dissembles a pack of vampires that are forcibly-turning their victims to bolster their ranks. Spector's assistant Reese was one such victim, but now she has new employment with an overnight shift.
But it isn't just bloodsuckers out there...
A RODENT PROBLEM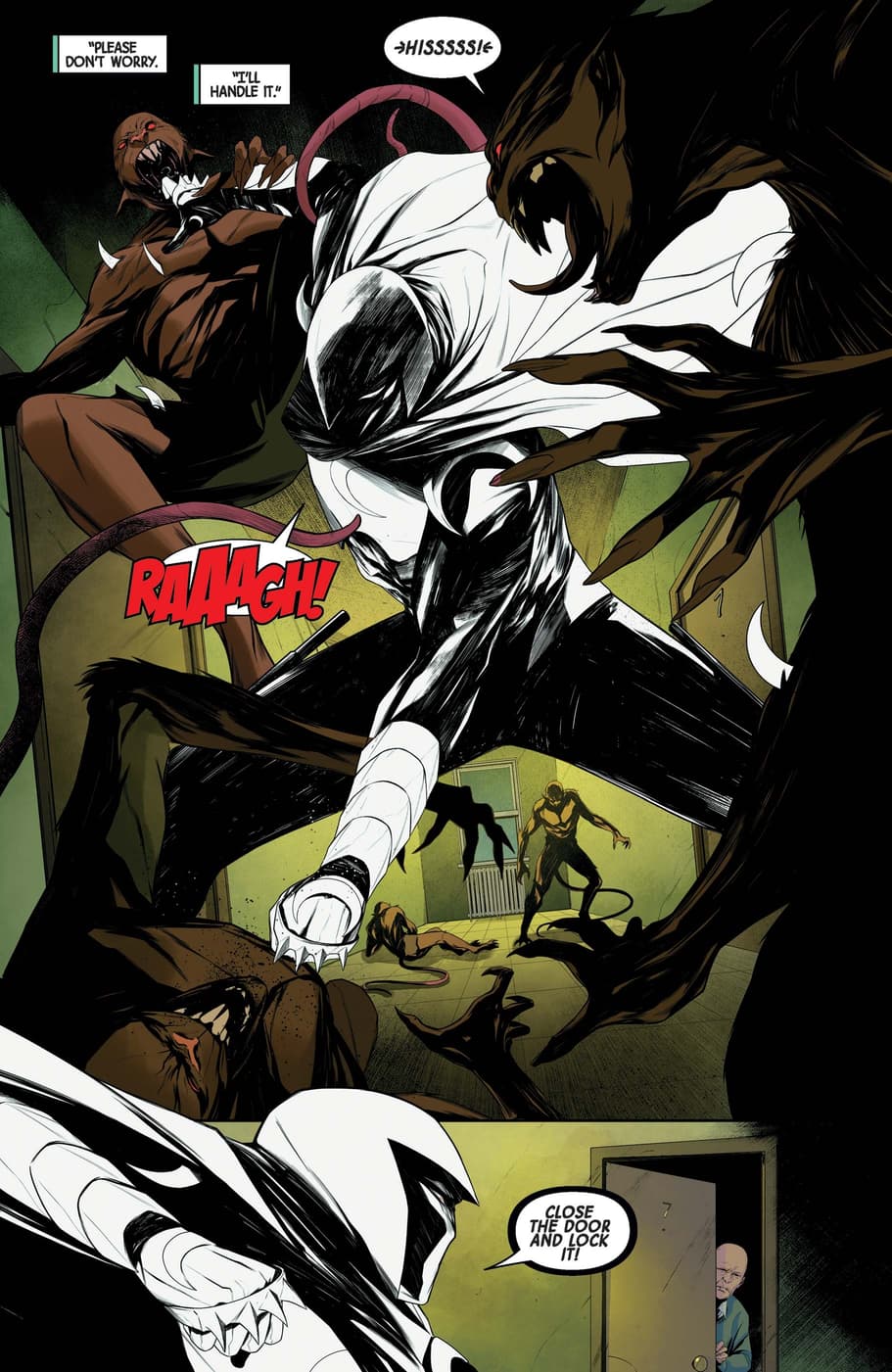 After all, this is New York. Spider-Man fans will recognize Vermin, a "mad-science-guinea-pig" who has long menaced Peter Parker. At the request of a new client, Moon Knight investigates a building-wide disturbance of scratches and strange whispers.
Too bad Moon Knight isn't Spider-Man...
A NEW FIST OF KHONSHU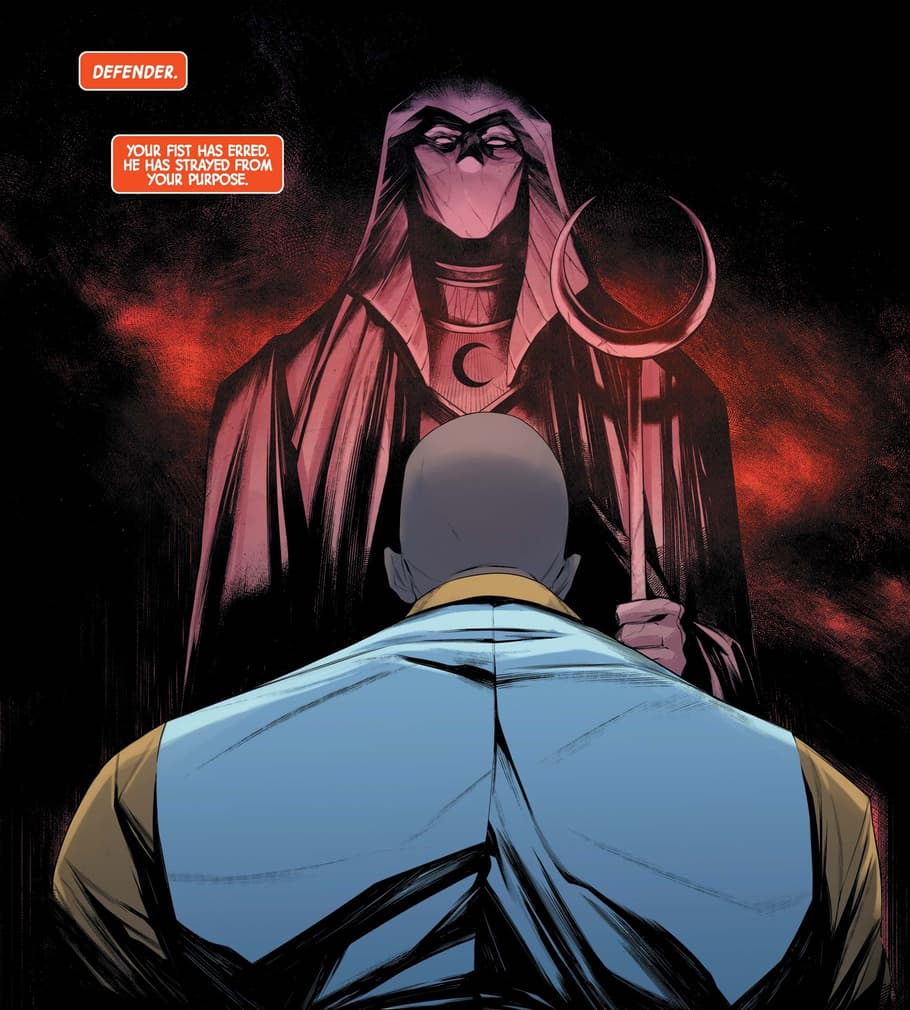 Issue #1 also introduces Dr. Badr, a mysterious acquaintance of Marc Spector who bears the same affinity for Khonshu. In fact, Badr is so secure in his worship that he vows to avenge the dishonored god as his "Hunter's Moon," a role that is in direct opposition to the Midnight Mission. Badr's true motives remain unknown (for now), but he is the "other fist of Khonshu" and will help others remain faithful.
Read MOON KNIGHT #1 now, along with more of our top comic picks of the week, and start your comics reading with the all-new, all-different Marvel Unlimited! Download the app for iOS or Android devices today to gain this award-winning experience.
Follow Marvel Unlimited on Twitter and Facebook to stay tuned in to weekly announcements, articles, and more, all at @MarvelUnlimited. Follow us today to join the conversation with thousands of fellow fans, and let us know what you're reading!
The Hype Box
Can't-miss news and updates from across the Marvel Universe!