Comics
Published February 13, 2020
Namor's Beginnings Get the Spotlight in 'Sub-Mariner: Marvels Snapshots'
Writer Alan Brennert and artist Jerry Ordway team up for a new look at Namor's story!
The Marvels are coming back! Kurt Busiek, co-creator of the seminal series of the 1990s that told the stories of Marvel's heroes from the perspective of the everyday people who witnessed the events from the comics, has rounded up a super team of his own to tell more tales from the Marvel files in MARVEL SNAPSHOTS. The first of these books, SUB-MARINER: MARVELS SNAPSHOTS #1 -- on sale Wednesday, March 11 -- is written by best-selling novelist and Emmy Award-winning TV writer Alan Brennert (L.A. LAW, TWILIGHT ZONE), who is joined by superstar artist Jerry Ordway (ALL-STAR SQUADRON, CRISIS ON INFINITE EARTHS), who also provided this variant cover: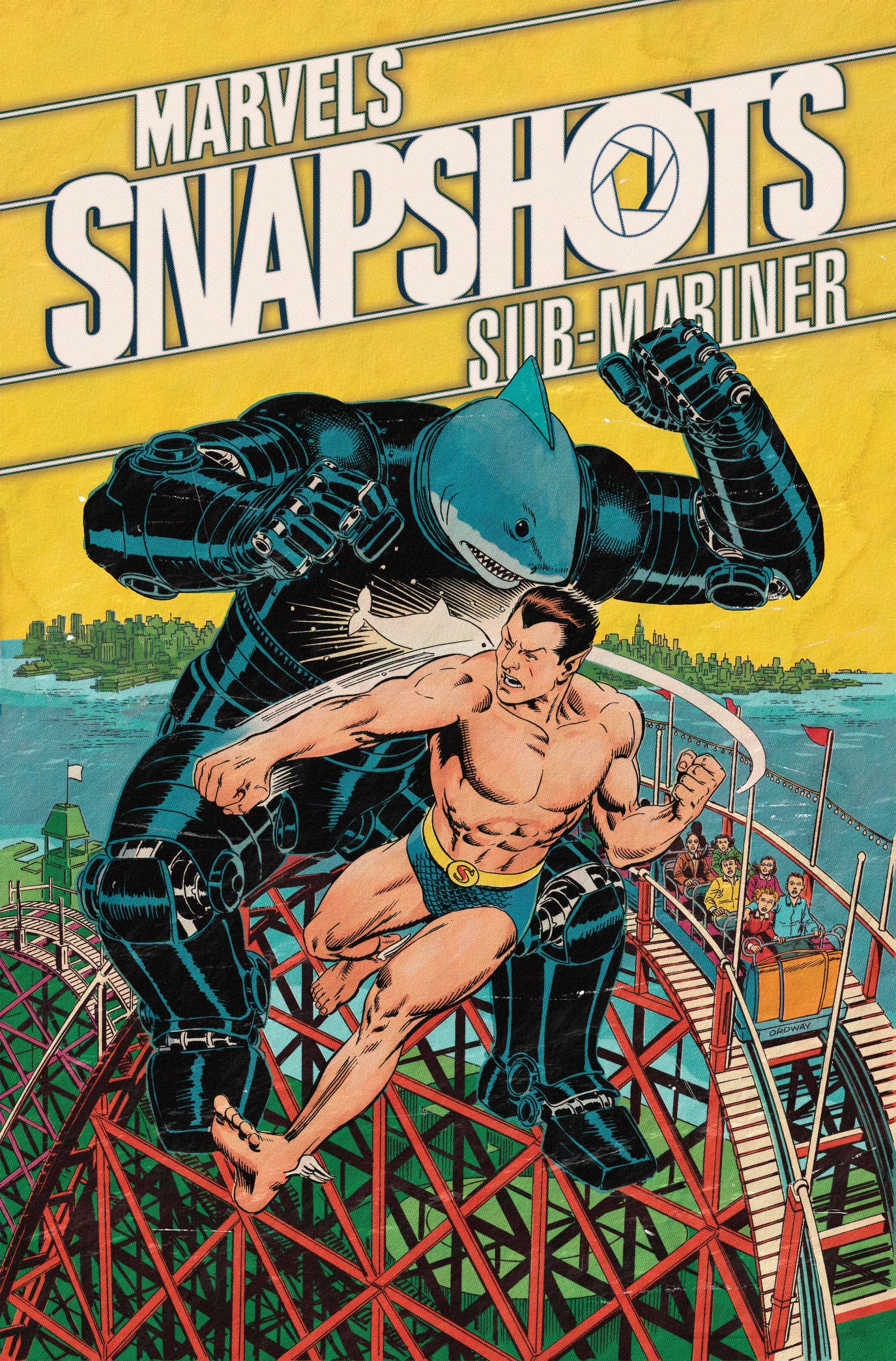 It's 1946, and the boys are back from World War II. But they haven't left the battlefields behind, as reporter Betty Dean discovers when she and Namor reunite for an outing at Palisades Park, only to find themselves under attack.
Ordway said: "When I was offered this project, I jumped at it, being a big fan of the original MARVELS book by Kurt Busiek and Alex Ross. Getting to draw a Sub-Mariner story set in the 1940s, with appearances by the All-Winners Squad, lets me connect with Marvel's World War II era history, and the work of Subby's creator, Bill Everett. I've been a Marvel maniac from the age of 10, so this is pretty cool! Alan Brennert wrote a great script which fits neatly into the bigger tapestry that is the Marvel Universe. I'm thrilled to get to play in this sandbox after so many years as an artist."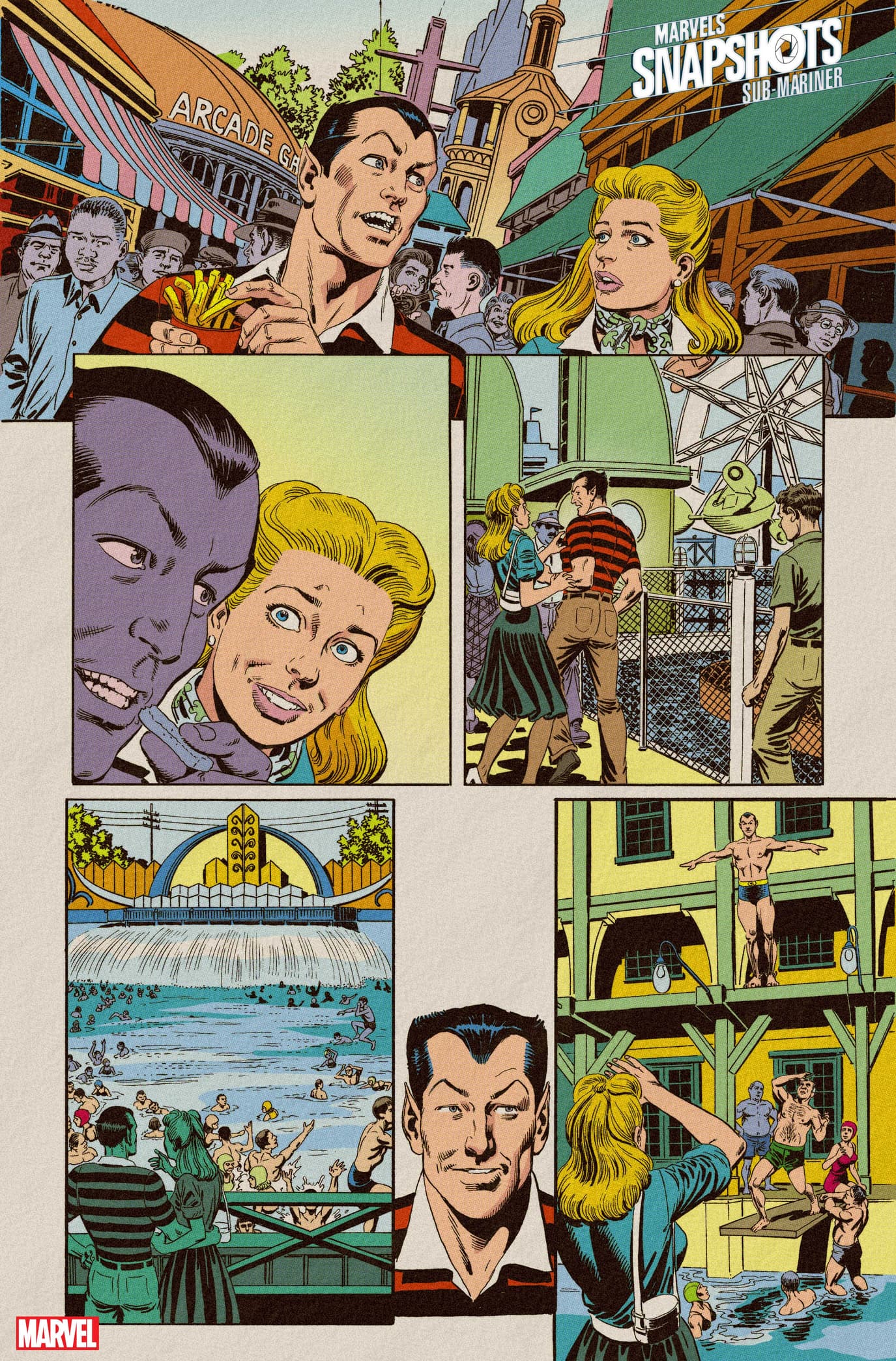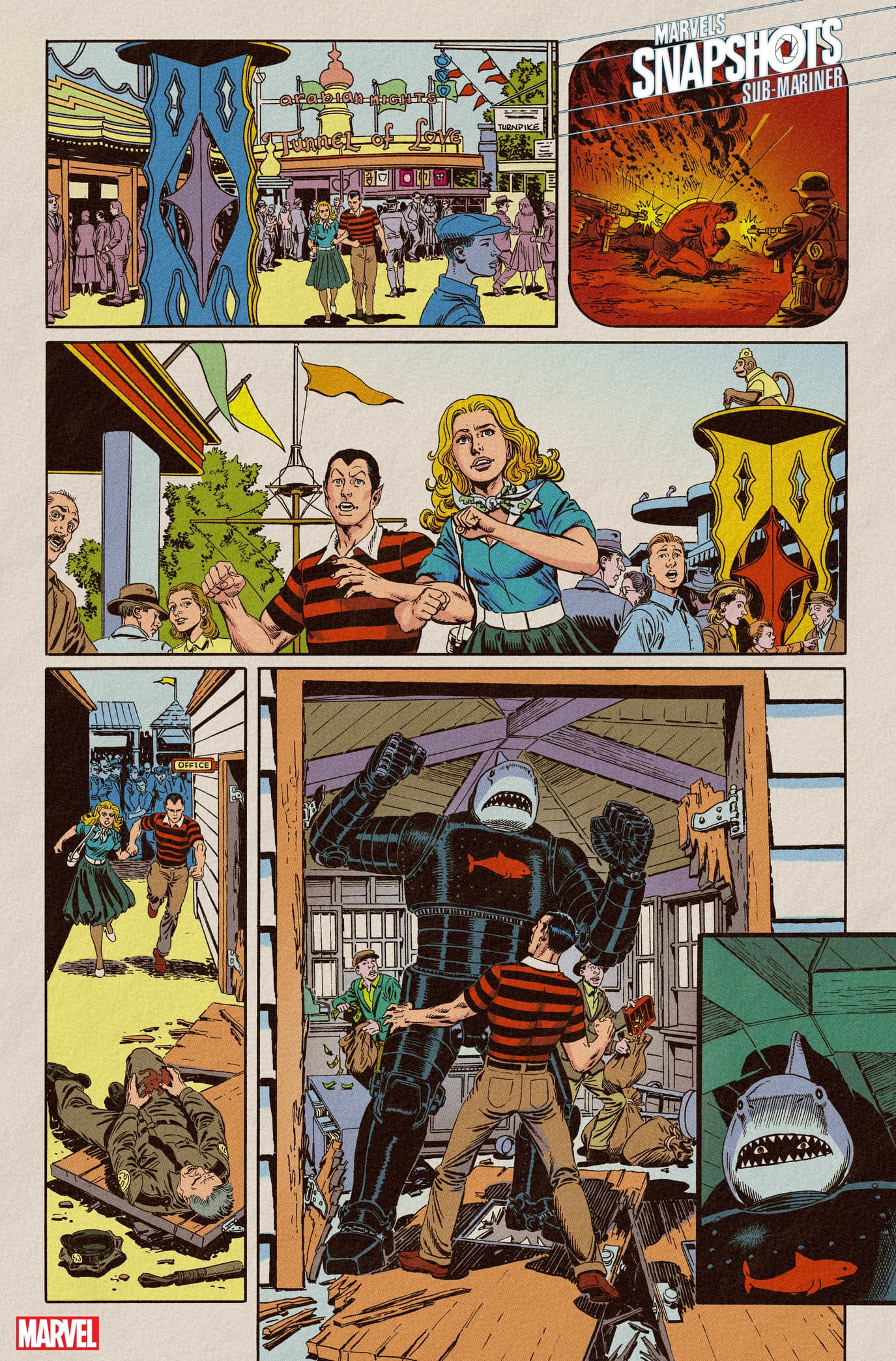 Brennert also expressed his excitement over the opportunity to write a story for Namor: "I can honestly say that I enjoyed working on this story more than any comics story I've done in years. I grew up reading (and loving) Marvel's Golden Age heroes in the 1960s, in reprints in FANTASY MASTERPIECES. But I never thought I'd have a shot at writing them—especially the All-Winners Squad!—and I'm grateful to Kurt Busiek and Tom Brevoort for providing me the opportunity, and to Jerry Ordway for bringing it all to glorious life. I'm enormously proud of 'Reunion' and honored to be the first story published in MARVELS SNAPSHOTS."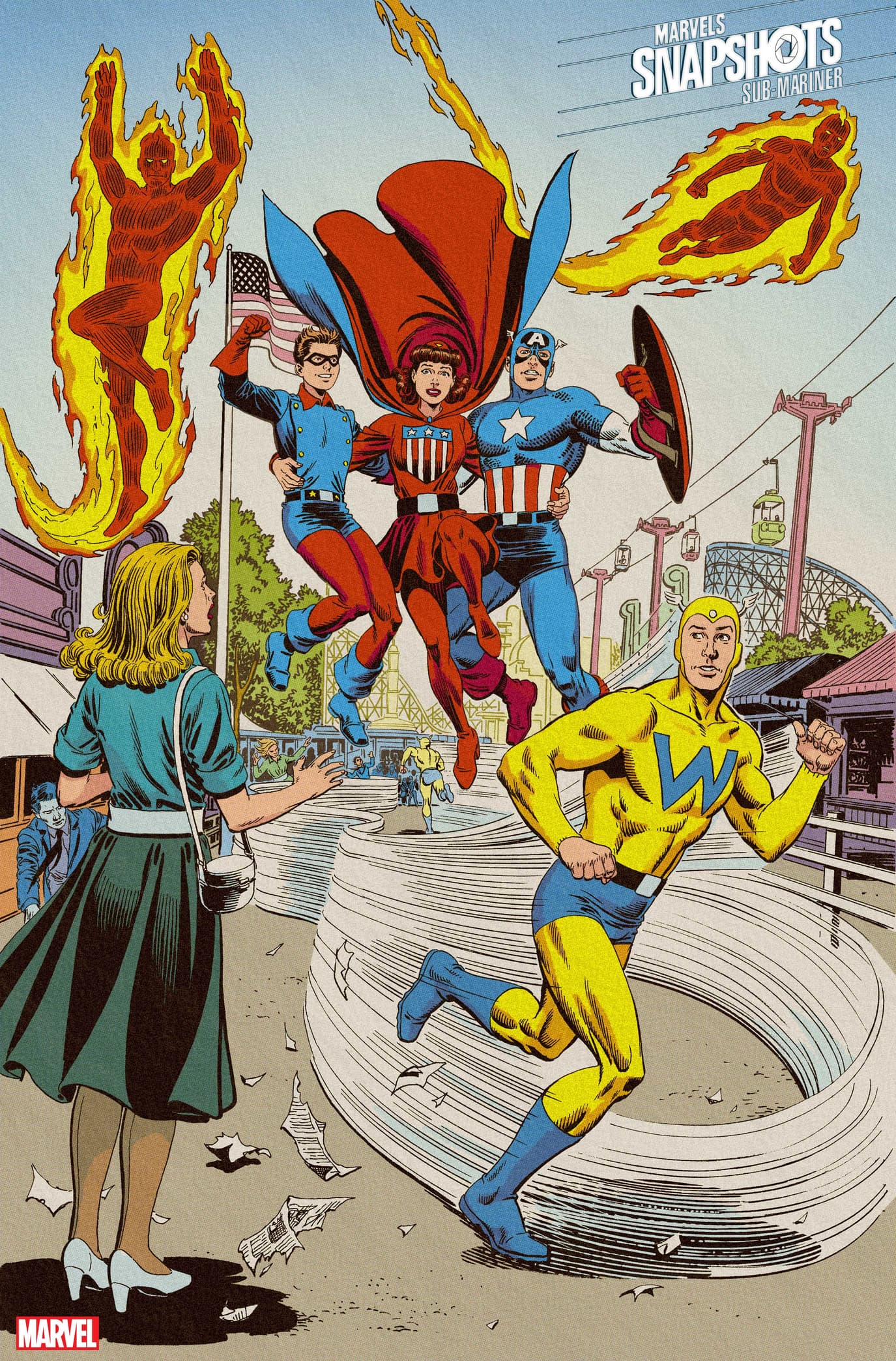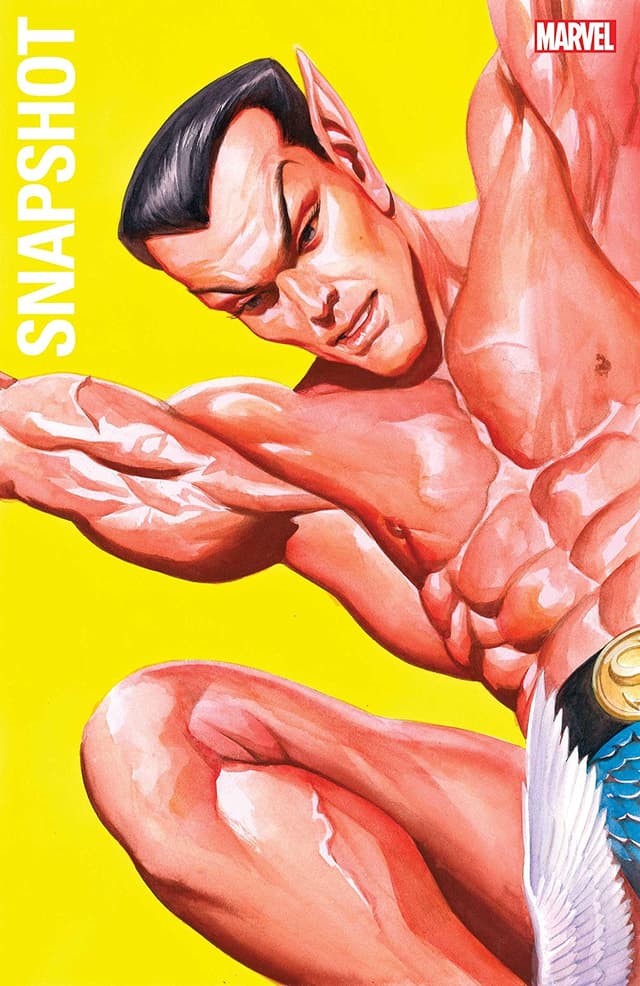 The Hype Box
Can't-miss news and updates from across the Marvel Universe!