Comics
Published October 7, 2019
New Comics Coming to Marvel Unlimited in October
See which mighty mags are getting the digital treatment this month!
To Marvel Unlimited, X-Readers! We're bringing you X-Events all month long to celebrate the new Dawn of X lineup hitting comic shops! Join us on the digital front with weekly Reading Lists of the most X-plosive events in Marvel's mutant history! And, keep your skulls ablaze for some Halloween reading later in the month! But first...
Malekith and his elves, giants and trolls tear apart Midgard continent by continent in WAR OF THE REALMS! Tune in weekly for the major crossover event!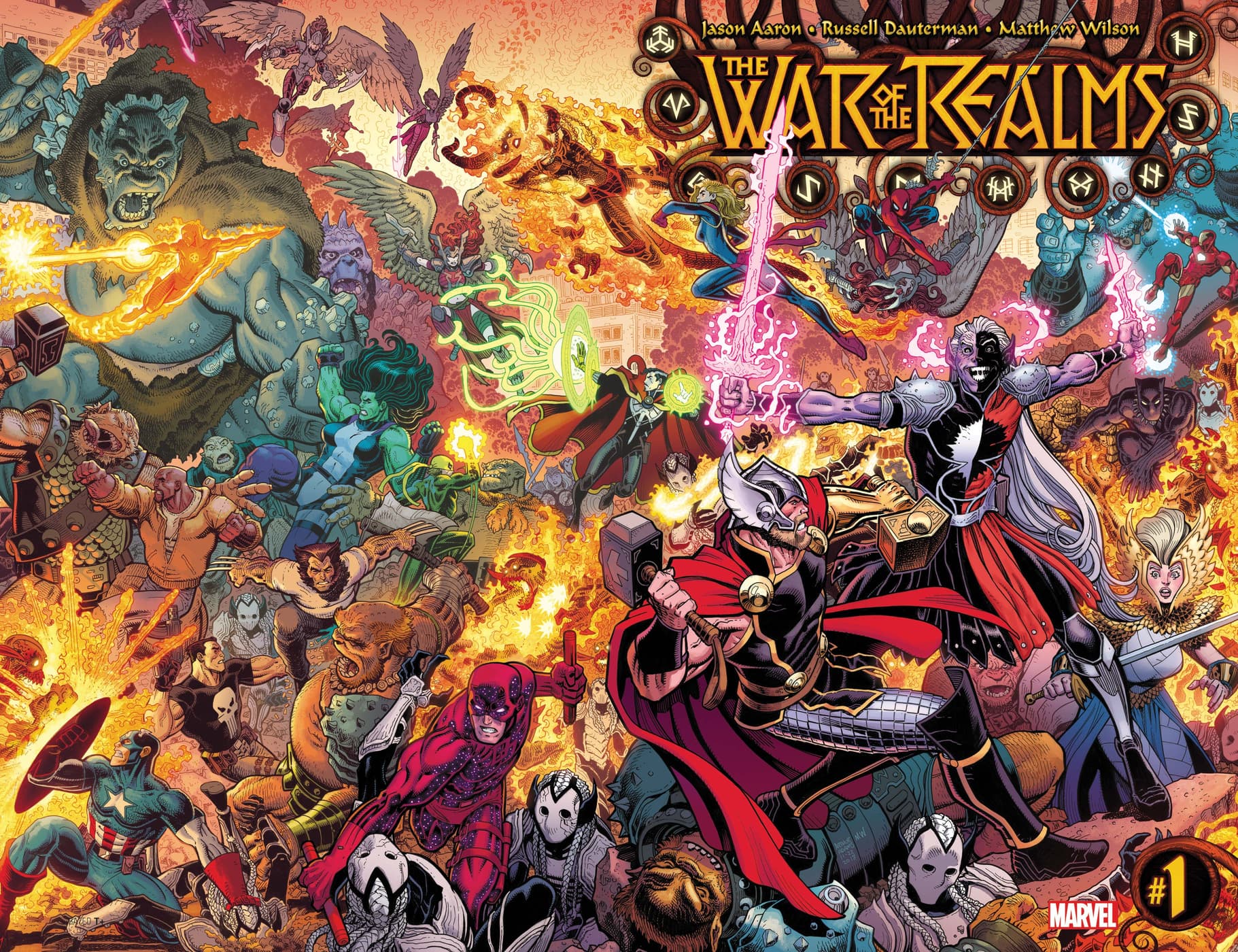 Or, try Deadpool co-creator Rob Liefeld's MAJOR X, starring a less mouthy masked merc! TEAM UP with Kamala Khan and a slew of Avengers favorites, or show off your codex brand for CULT OF CARNAGE! Star Wars takes you to the GALAXY'S EDGE and the frontlines of rebellion with GRAND MOFF TARKIN and PRINCESS LEIA, while Gamora recounts the legend of THANOS in a beginning of a blockbuster, six-part saga!
Plus, stay tuned for these new additions from these classic titles: DOCTOR STRANGE (1974) #38-56, MUTANT X (1998) #18-32, ADVENTURES OF THE X-MEN (1996) #7-12, and much more!
Week of 10/7
Week of 10/14
Week of 10/21
Week of 10/28
Remember to stay updated with #MarvelUnlimited on Twitter for weekly reading lists, announcements, and more!
The Hype Box
Can't-miss news and updates from across the Marvel Universe!