Comics
Published October 5, 2020
New Issues Starring the Avengers, X-Men, and Venom Now on Marvel Unlimited
Get more info on the brand-new releases hitting MU this week!
Marvel Unlimited is your all-access pass to now over 28,000 Marvel comics, all available at your fingertips. Sign up now!
Take a look at some of the new titles hitting Marvel Unlimited this week! Just dropped today: the debut issue from Doctor's Aphra's new solo series, a fresh issue from the Dawn of X, and the blockbuster finale of AVENGERS OF THE WASTELANDS!
In addition to these exciting arrivals, members will be treated to digital-exclusive Variant Cover collections that bring together sensational covers from top tier artistic talents like John Tyler Christopher, Alex Ross, John Cassaday, and Jen Bartel, starring Venom, Deadpool, the X-Men, and more!
We spotlight a few of the comic picks that have dropped today, all new additions to our digital comics archive of now over 28,000 issues.
Grab more highlights of the week here!
This the beginning of a new story that will pit the Avengers against one of their own: Moon Knight! Jason Aaron and artist Javier Garrón are unleashing the "The Age of Khonshu," which finds the team at the mercy of the god who empowers Moon Knight. Khonshu is taking over the world in order to save it, and he'll make Moon Knight take out his former teammates to make it happen.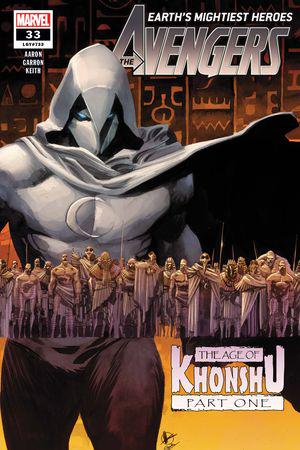 Avengers (2018) #33
published

added to marvel unlimited

colorist

editor

inker (cover)

penciler (cover)

writer

inker

penciler

letterer

colorist (cover)
What is Marvel Unlimited?
Doctor Aphra's second ongoing series takes place in the shadow of Star Wars: Episode V – The Empire Strikes Back. With the Rebels on the run and the Empire ascendant, rogue archeologist and droids/weapons expert Doctor Aphra has assembled a new team of scoundrels to stay one step ahead as they search for a cursed treasure called the Rings of Vaale. However, Aphra's team aren't the only ones chasing the Rings, and they may soon be outgunned. Alyssa Wong and artist Marika Cresta promise another wild ride in the Star Wars universe.
[RELATED: Best Star Wars Stories]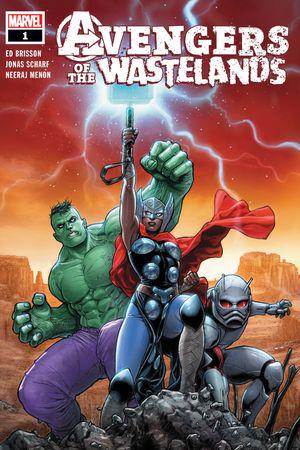 Avengers of the Wastelands (2020) #1
published

added to marvel unlimited

inker (cover)

penciler (cover)

colorist (cover)

editor

writer

letterer

colorist

inker

penciler
What is Marvel Unlimited?
Kate Pryde is dead! Spoilers: you read that right. Believe it or not, the pirating crew of the Marauders have more pressing problems at hand on the high seas of the Hellfire Trading Company, thanks to Gerry Duggan and artist Stefano Caselli. In Kate's absence, Forge joins the Marauders when they realize that his mutant power-sapping technology has fallen into enemy hands. The Marauders are also looking for some payback over Kate's demise, unaware that their real enemy is within the Hellfire Trading Company itself.
MU readers! Wrap up VENOM ISLAND today! Caught between a Brock and a hard place, Eddie must make a life-altering decision. Cletus Kasady may be gone, but Carnage is another story—and its evil has infected Venom and the entire Island of Bones.  Eddie Brock may have no choice but to burn the island—and everything he holds dear—to the ground.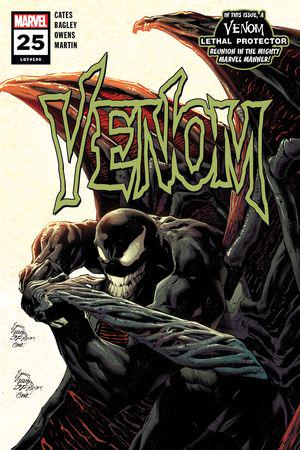 Venom (2018) #25
published

added to marvel unlimited

penciler

penciler (cover)

writer

colorist

colorist (cover)

inker

letterer

editor

inker (cover)
What is Marvel Unlimited?
See the full slate of this week's new MU additions here!
WEEK OF OCTOBER 5
An Unlimited universe awaits! Join Marvel Unlimited today, and stay tuned for more exciting announcements about future October releases right around the corner.
Marvel Unlimited, Marvel's digital comics subscription service, offers members unlimited access to over 27,000 issues of Marvel's classic and newer titles, delivered digitally through your desktop web browser and the award-winning Marvel Unlimited mobile app.
Follow Marvel Unlimited on Twitter and Facebook to stay tuned in to weekly announcements, articles, and more, all at @MarvelUnlimited. Follow us today to join the conversation with thousands of fellow fans, and let us know what you're reading!
The Hype Box
Can't-miss news and updates from across the Marvel Universe!