Comics
Published May 9, 2023
The Key to the X-Men's Future Lies in the Ashes of Jean Grey's Past in New 'Jean Grey' Solo Series
Legendary X-Men writer Louise Simonson returns to lead Jean Grey through Fall of X in 'Jean Grey' #1 this August!
FALL OF X, the X-Men's new era that marks the potential end of Krakoa as we know it, is rapidly approaching! Over the last few weeks, fans have learned about some of the exciting new series that will launch during this dark new age of mutantkind, but one has remained shrouded in mystery… until now! This August, X-Men visionary Louise Simonson, known for her franchise-defining work on classic runs of X-FACTOR and NEW MUTANTS, is back with an all-new JEAN GREY solo series!
FALL OF X will officially kick off in July's X-MEN: HELLFIRE GALA #1 where epic tragedy will strike and mutantkind's future will spiral into uncertainty. Throughout this period of turmoil, Jean Grey, the heart of the X-Men, holds the key to rescue mutantkind, but first she'll need to go on a journey alone into the darkest periods of her history.
Joined by artist Bernard Chang (CHILDREN OF THE ATOM), Simonson will reveal senses-shattering new insights behind key moments in Jean's past including her early days with the X-Men, her breathtaking first interaction with the Phoenix Force, her shocking confrontation with Madelyne Pryor, and more. Each chapter will be packed with heartbreaking secrets and pulse-pounding mystery as Jean discovers the truth of what's happening and what she must do… From the ashes of Jean's past comes the only hope for the X-Men's salvation!
After the events of the Hellfire Gala, Jean's life is in shambles. Mutantkind is in dire straits – and there's nothing this founding X-Man can do. She'll have to save herself first. And that means looking into her past – for the moment when it all went wrong – in a desperate attempt to save her and all Krakoa's future!
"I loved writing X-FACTOR and Jean was a pivotal part of those stories, from the escape from her Phoenix-created cocoon to her life and death battle with the Goblin Queen in "Inferno." So It's really exciting to explore Jean's part in this new mega-adventure," Simonson shared. 
On Jean's importance to the X-Men mythos, Simonson said, "Jean has always been a pivotal character, the fulcrum upon which so many vital story points balance. She has been constantly impacted by events outside herself and struggles to control the things she can. Her life experiences have made her cautious, less impulsive and certain than when she was younger. Her telepathic power lets her know the best and worst of those around her but she remains loving and empathic, with a strong moral core. She's brave and constantly questions herself: Did I do what was right?"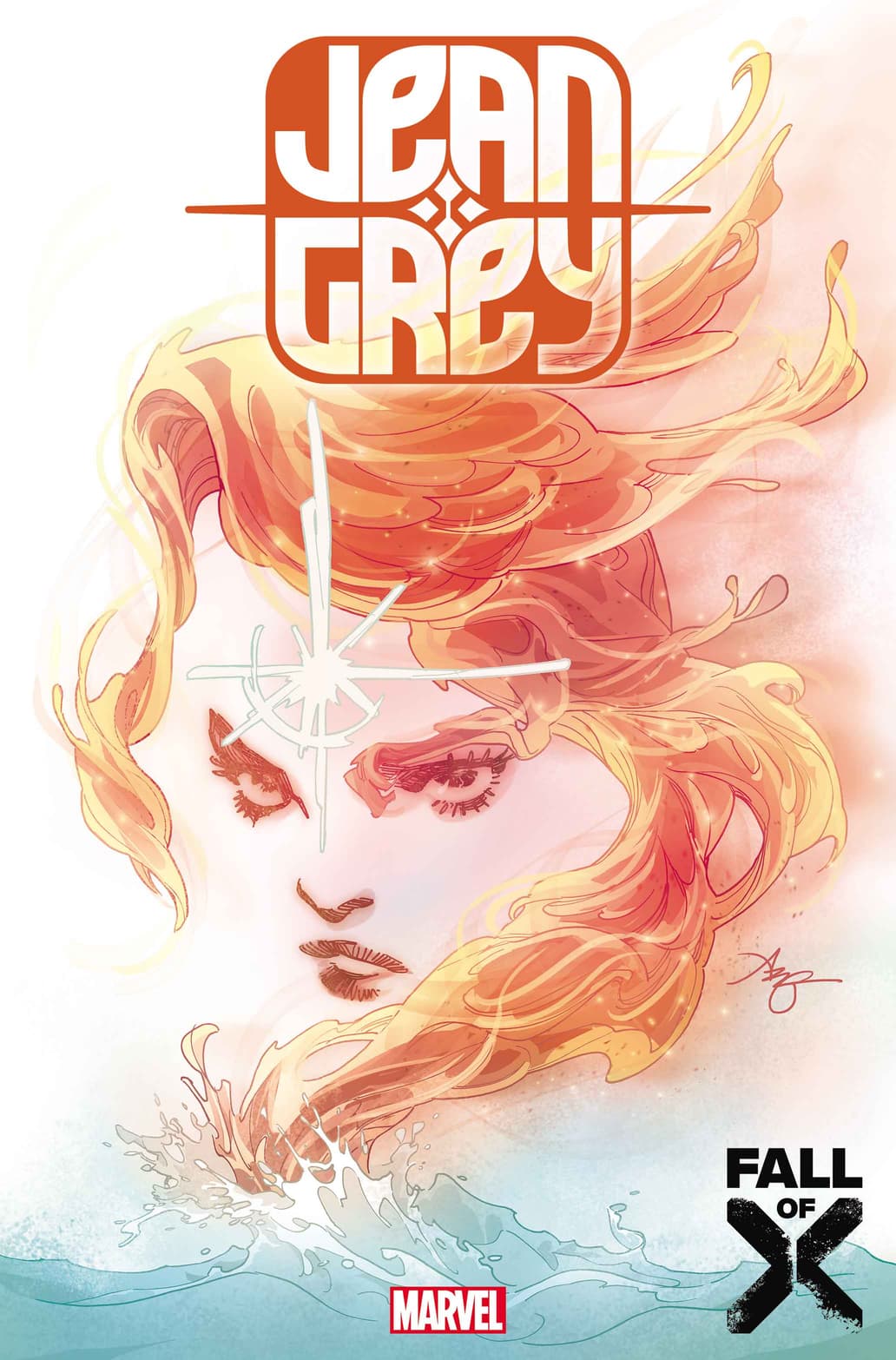 JEAN GREY #1 (OF 4)
Written by LOUISE SIMONSON
Art by BERNARD CHANG
Cover by AMY REEDER
On Sale 8/23
Check out Amy Reeder's fantastical cover for JEAN GREY #1 now and be there when Simonson and Chang take Jean Grey's legacy to fiery new heights this August!
 
Grab these comics and more at your local comic book shop! Or redeem then read your digital copy on the Marvel Unlimited app by using the code found in your print comic. Find and support your local comic book shop at ComicShopLocator.com.

To read your Marvel comics digitally, download the Marvel Unlimited app for iOS and Android devices. Gain an expansive catalog of 30,000+ comics spanning Marvel Comics history, plus access your entire digital library including comics redeemed from print. 
The Hype Box
Can't-miss news and updates from across the Marvel Universe!