Comics
Published September 13, 2022
Miles Morales Unravels a Dangerous Mystery in 'Spider-Verse Unlimited'
Also featuring Ms. Marvel! Writer J. Holtham talks to us about his latest Miles Morales arc kicking off in 'Spider-Verse Unlimited Infinity Comic' #15!
Have you tried Marvel Unlimited yet? It's your all-access pass to over 30,000 Marvel comics at your fingertips. Start your 7-day free trial, or sign up with plans as low as $9.99 a month.
New on the Marvel Unlimited app in SPIDER-VERSE UNLIMITED INFINITY COMIC #15: Spider-Man: Miles Morales was excited to attend Einstein College's program for gifted high schoolers. But now his new friends have glowing eyes and are hunting him like prey, and his old friend Ms. Marvel has become his enemy. Because adjusting to life on campus isn't hard enough, Miles must also deal with a mysterious, villainous force that's pushing him undercover as Spider-Man!
This latest six-part story arc from writer J. Holtham, artist Nathan Stockman, and colorist Pete Pantazis will drop new chapters across issues #15-20 in the SPIDER-VERSE UNLIMITED anthology series. Pick up the app each Tuesday to read how the story unfolds!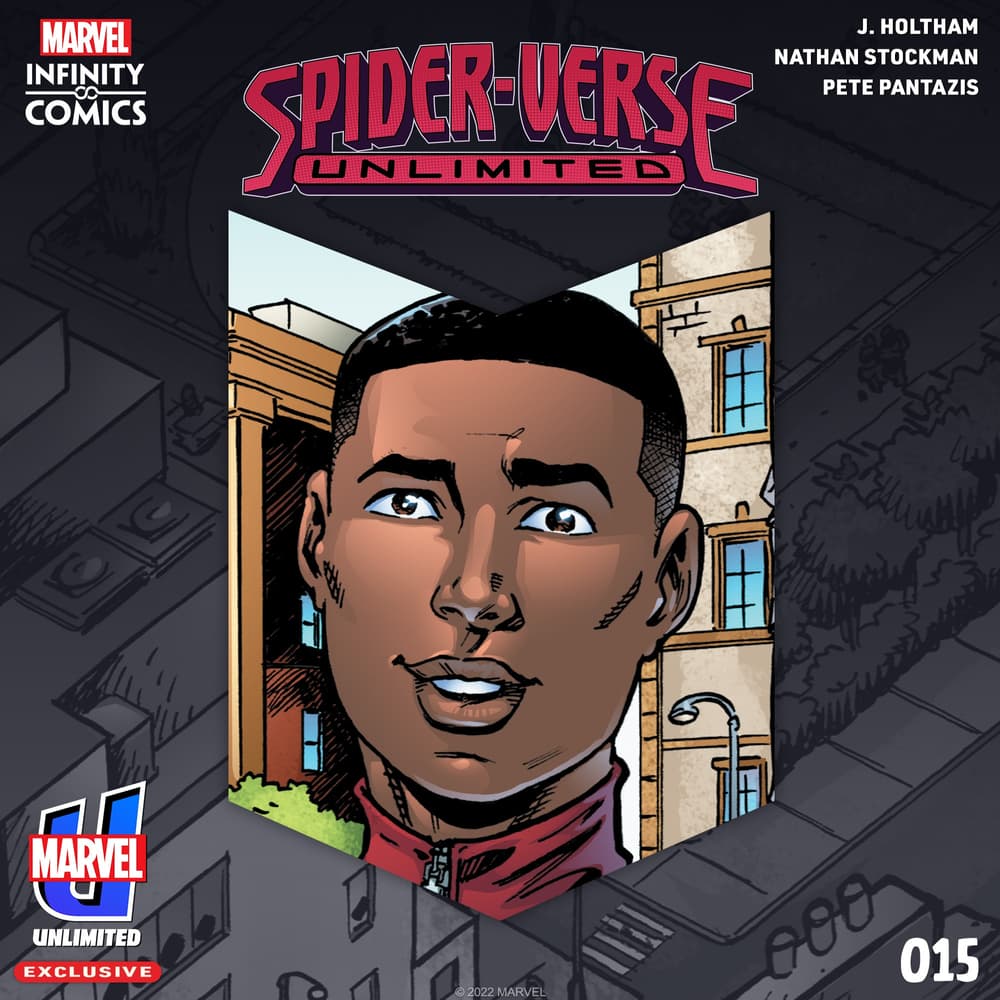 We spoke to J. Holtham about his own ties to Miles Morales, just the sort of villainy readers can expect, and how teenage Spider-Heroes are always—somehow—doing it all.
You have a genre-spanning career as a screenwriter (The Handmaid's Tale, Marvel's Jessica Jones) and as a comics writer. Have you always been a natural storyteller, and what sort of media did you gravitate to as a kid?
J. HOLTHAM: Storytelling is kind of a family business for me: my mother was a poet, my stepmother was a flutist and teacher, my father was an autodidact historian. I was basically raised on books and stories. I was writing from the time I was 8. And then I discovered comic books. The X-Men, Spider-Man, West Coast Avengers. Those were my heroes. I'm basically living my childhood dreams over here.
What do you love the most about Miles Morales, either as a fan or a writer?
J. HOLTHAM: God, I love Miles because Miles is, well, me. I was an awkward Black kid, originally from Brooklyn, living in New Jersey and desperately wishing I had super-powers. Writing for Miles is a real full circle moment for me. I love his determination, his optimism, his big heart. That's what makes it fun.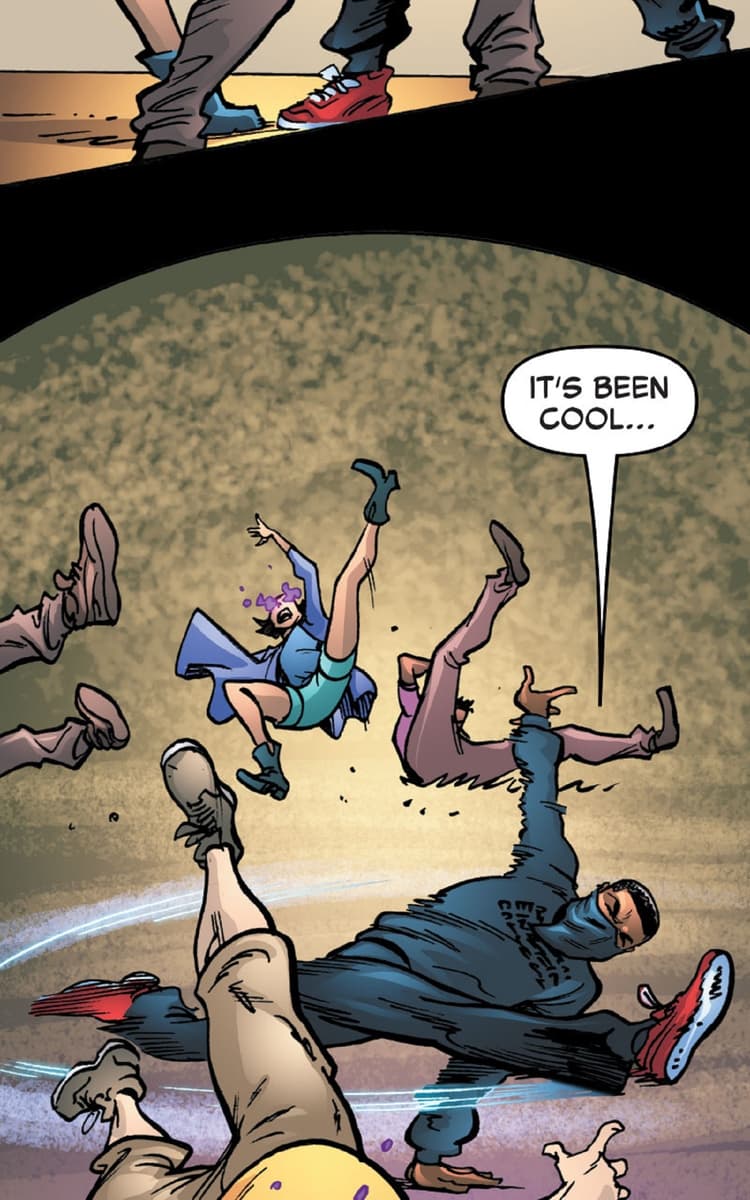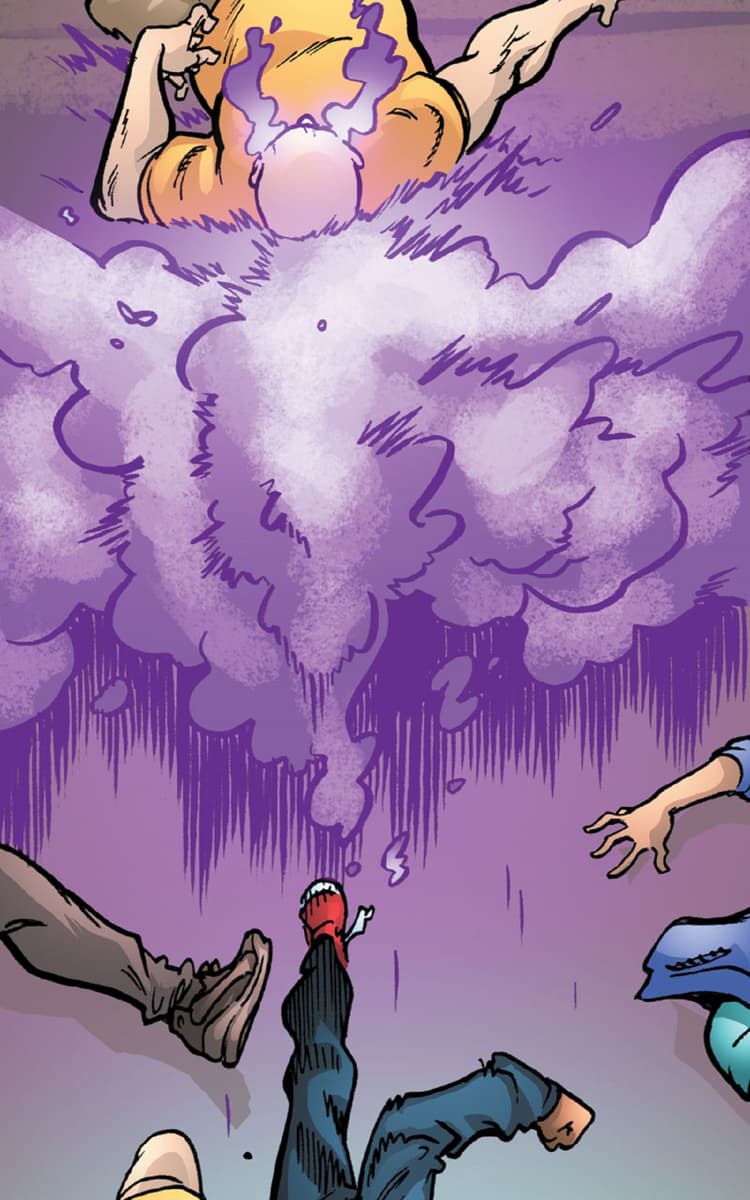 I loved Beetle and the Syndicate from your first Miles arc in SPIDER-VERSE UNLIMITED #2-6. Can we expect a reappearance, and if not, any teases for the sort of challenges Miles will face in upcoming issues?
J. HOLTHAM: Aw, thanks! I really loved writing Beetle and the Syndicate. What can I say? I have a soft spot for villains. They don't make an appearance in this arc, but beyond that, who knows? I can say that Miles is gonna face off against another classic Spider-Man villain. But this time, he'll get help from a very unexpected person...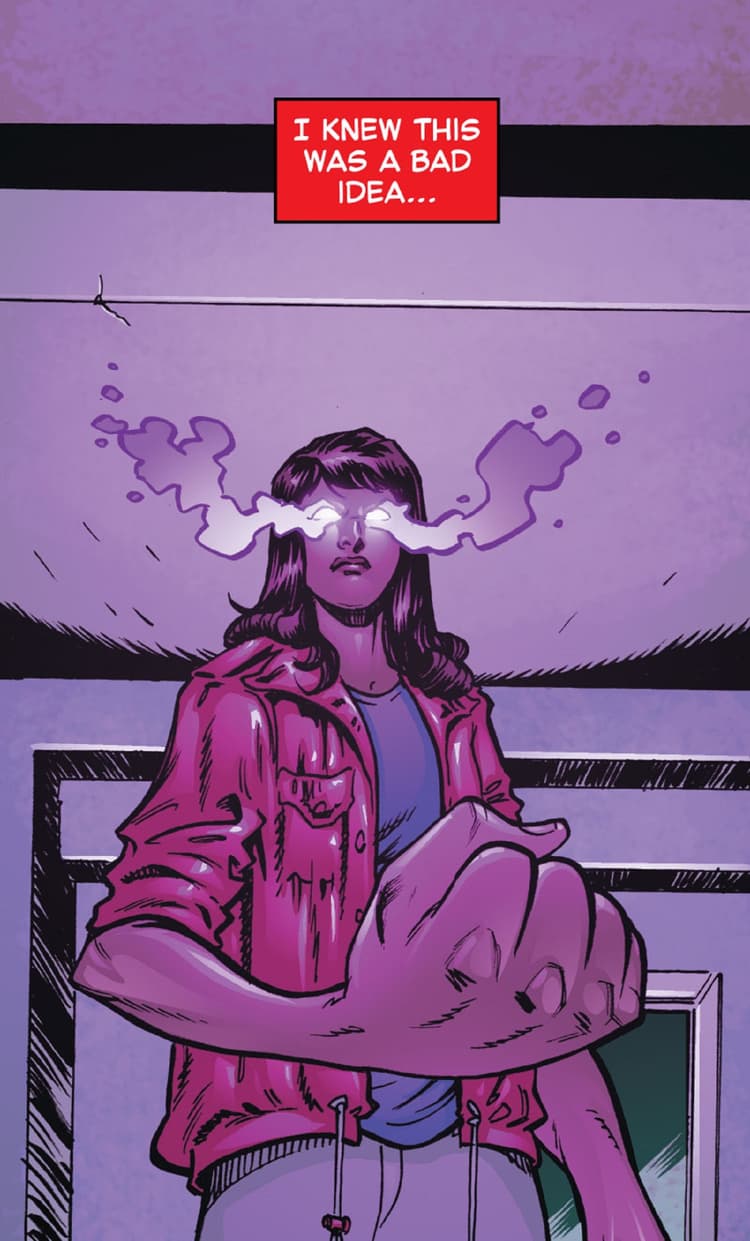 Miles is back on campus for this new arc! School-life balance going to be a tricky thing to manage?
J. HOLTHAM: With both of my story arcs, we're exploring exactly that: How does Miles balance his hero life with his academic ambitions? Which one is more important? Which one defines who he really is? Being a teenager is such a time of change and development, and when you add battling Super Villains on top of that, it's kind of a lot. Finding that balance is the heart of the story.
Read SPIDER-VERSE UNLIMITED INFINITY COMIC #15 on the Marvel Unlimited app now, and check back weekly for new chapters to this six-part Miles Morales story each Tuesday!
Download the Marvel Unlimited app for iOS or Android devices now for more vertical comics starring favorite Marvel characters. You'll also gain instant access to 30,000+ digital issues spanning 80 years of Marvel Comics.
Follow Marvel Unlimited on Twitter and Facebook to stay tuned in to weekly announcements, articles, and more, all at @MarvelUnlimited. Follow us today to join the conversation with thousands of fellow fans, and let us know what you're reading!
The Hype Box
Can't-miss news and updates from across the Marvel Universe!