Comics
Published November 2, 2021
What's Coming to Marvel Unlimited This November
Magneto goes on trial, the origin of Kang, and an action-packed special starring Ms. Marvel, Shang-Chi, and more!
Have you tried Marvel Unlimited yet? It's your all-access pass to over 29,000 digital comics, available at your fingertips. Download our all-new, supercharged app on the App Store or Google Play today and save 50% off your first month!*
29,000 comics. One supercharged app. Marvel Unlimited, Marvel's digital comics subscription service, now offers readers even more of the latest and greatest comics just three months after they're in stores, including Marvel's Infinity Comics. Vertically-scrolling stories designed for phone and tablet, the Infinity Comics lineup offers fresh entry points and exclusive series by Marvel's top creators!
Marvel Unlimited members can also easily uncover new corners of the Marvel Universe, following their favorite characters and series, or kicking off their comics journey through personalized recommendations.
Grab even more details on Marvel Unlimited's brand-new app features, and read on for the new series and titles hitting the award-winning service this month. And, stay tuned for new additions to the Infinity Comics slate each and every Monday by following us on Marvel.com, or Facebook and Twitter at @MarvelUnlimited! See which Infinity Comics are new this week, and stay posted for new series right around the corner.
This November—Kang the Conqueror's sprawling history as a pharaoh, a villain, a space warlord and a hero is revisited in a new series from Collin Kelly, Jackson Lanzing, and Carlos Magno. Plus, Magneto stands trial for the murder of the Scarlet Witch in the aftermath to the Hellfire Gala, and a new action-packed anthology issue rounds out the end of the month! Stay tuned for MARVEL'S VOICES: IDENTITY, celebrating the greatest Asian heroes and creators from across the Marvel Universe, including Shang-Chi, Ms. Marvel, and Jimmy Woo.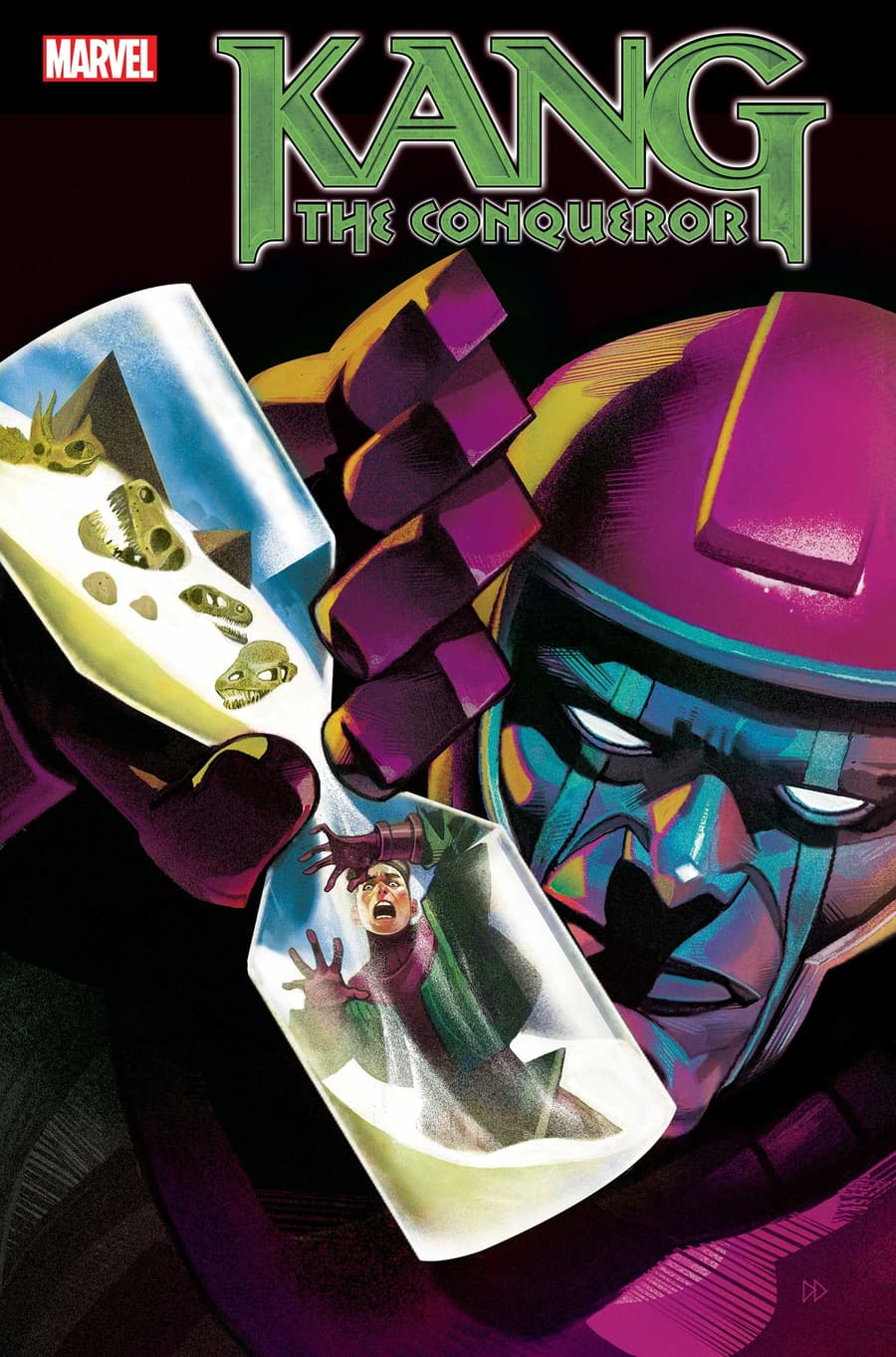 Marvel Unlimited members have access to some of the greatest Marvel Comics featuring the Avengers, Spider-Man, X-Men, Thor, the Hulk, and more! Not a Marvel Unlimited member? Join today!
This amazing service is accessible through Marvel Unlimited on the web and through the Marvel Unlimited app on iPhone®, iPad® and on select Android™ devices.
New to comics or don't know where to start? Marvel Unlimited has an endless Reading Guide section that helps you uncover pathways into the Marvel Universe through your favorite characters, events, starting points, and recommended series!
An added bonus? New Marvel Unlimited subscribers get a reward of 3,000 Marvel Insider points when they join this service, and more points when they renew their subscription! Not a Marvel Insider? Sign up today and earn points to redeem for exclusive prizes just by being a Marvel fan! See what rewards are available.**
Start your comics reading with the all-new, all-different Marvel Unlimited! Download the app for iOS or Android devices today to gain this award-winning experience for yourself.
Follow Marvel Unlimited on Twitter and Facebook to stay tuned in to weekly announcements, articles, and more, all at @MarvelUnlimited. Follow us today to join the conversation with thousands of fellow fans, and let us know what you're reading!
*(plus tax where applicable) All prices in US dollars. Offer valid 10/1/2021 12:00 AM ET to 11/14/2021 11:59 PM ET on monthly memberships only. First month billed upfront at a one-time payment of $4.99; subsequent months billed monthly to the payment card on file at the then-current monthly subscription fee (currently $9.99 per month) unless and until cancelled. Offer is open to new and former (now-cancelled) Marvel Unlimited members. Valid payment card required to redeem offer. Auto-renewal and other terms and conditions apply. See here for additional terms.
**Marvel Insider Loyalty Rewards Program open to U.S. residents only.  See https://www.marvel.com/insider/home for program terms and details.
The Hype Box
Can't-miss news and updates from across the Marvel Universe!