Comics
Published October 4, 2022
What's Coming to Marvel Unlimited This October
'Judgment Day' awaits the Avengers, the X-Men, and the Eternals. Jessica Jones meets her Variants, and Daredevil picks up the Kingpin's pieces in a new series.
Have you tried Marvel Unlimited yet? It's your all-access pass to over 30,000 Marvel comics at your fingertips. Start your 7-day free trial, or sign up with plans as low as $9.99 a month.
30,000 comics. All on one supercharged, award-winning app. Marvel Unlimited, Marvel's digital comics subscription service, now offers readers even more of the latest and greatest comics just three months after they're in stores, including titles from the app's exclusive Infinity Comics lineup.
This October—The Avengers, the X-Men, and the Eternals—Marvel's mightiest super-powered families—face Celestial retribution in A.X.E.: JUDGMENT DAY! What's been brewing in the pages of current X-Men comics and ETERNALS (2021) reaches its head when mutantkind and the Eternals' secrets are revealed to both sides! With the Avengers smack in the middle of imminent war. Plus, THE VARIANTS: a mystery series from Gail Simone and Phil Noto—what will Jessica Jones do when she encounters alternate versions of herself from every corner of the Multiverse? DAREDEVIL takes a body count as he and Hell's Kitchen recover from DEVIL'S REIGN, the Defenders go BEYOND with a new team lineup, writer Chris Claremont returns for a classic GAMBIT heist, and the AMAZING SPIDER-MAN celebrates issue #900 with a giant-sized anniversary special.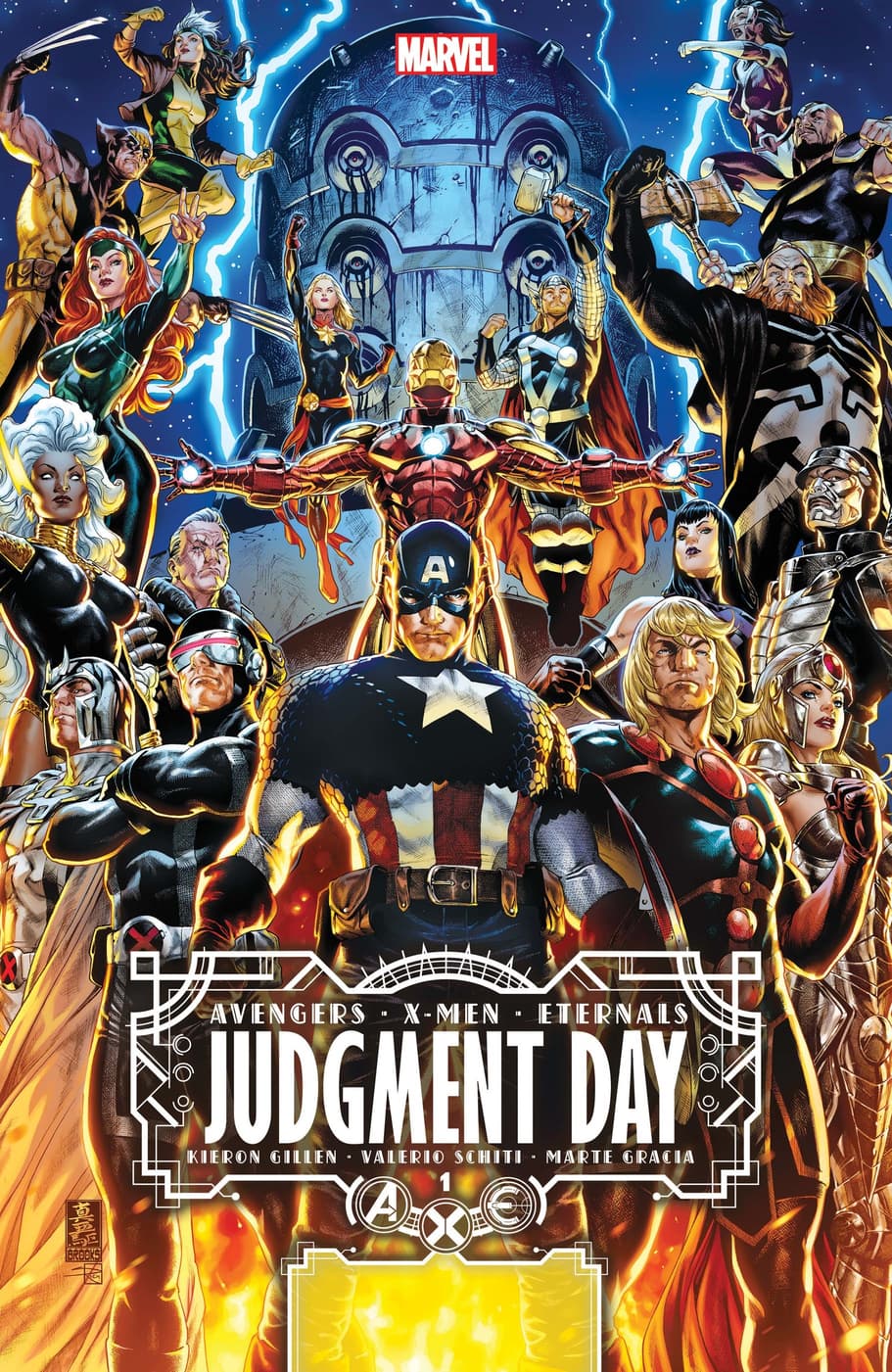 Plus, with October comes a host of Halloween spotlights! Look out in the Marvel Unlimited app for scary series recommendations, and stay tuned to Marvel.com to be haunted by Mephisto all month long.
Grab the full list of new series and titles hitting Marvel Unlimited each Monday. For new vertical, Infinity Comics releases, stay tuned weekly at @MarvelUnlimited on Twitter and Facebook!
NEW ON OCTOBER 3
NEW ON OCTOBER 10
NEW ON OCTOBER 17
NEW ON OCTOBER 24
NEW ON OCTOBER 31
Marvel Unlimited members can easily uncover new corners of the Marvel Universe, following their favorite characters and series, or kicking off their comics journey through personalized recommendations and Reading Guides. Grab even more details on Marvel Unlimited's latest features. This service is accessible on the web and through the Marvel Unlimited app on iPhone®, iPad® and select Android™ devices.
New to comics or don't know where to start? Marvel Unlimited has an endless Reading Guide section that helps you uncover pathways through characters, events, creators, plus recommended starting points and storylines!
An added bonus? New Marvel Unlimited subscribers get a reward of 3,000 Marvel Insider points when they join this service, and more points when they renew their subscription! Not a Marvel Insider? Sign up today and earn points to redeem for exclusive prizes just by being a Marvel fan. See what rewards are available.*
Start reading comics on Marvel Unlimited. Download the app for iOS or Android devices today to gain this experience for yourself.
*Marvel Insider Loyalty Rewards Program open to U.S. residents only. See https://www.marvel.com/insider/home for program terms and details.
The Hype Box
Can't-miss news and updates from across the Marvel Universe!