Comics
Published October 2, 2019
NYCC 2019: 'Captain Marvel' Breakout Character Star Gets Her Own Series This January
Kelly Thompson will pick up on the story of Ripley Ryan that started in the pages of 'Captain Marvel'!
Just announced at the New York Comic Con Retailer panel, Star, an exciting new addition to Marvel Comics' legendary lineup of Super Heroes, will have her very own limited series this January. The breakout character from CAPTAIN MARVEL will be starring in her own adventure entitled STAR, written by current CAPTAIN MARVEL scribe and Star's co-creator, Kelly Thompson!
Kelly Thompson also expressed her excitement at giving Star a shot at the spotlight: "With some really exceptional standouts like the creation of Miles Morales and Kamala Khan, it's pretty hard to get traction on a new character in modern comics, so the excitement surrounding Star has been really fun to watch. And there's still a big surprise coming in CAPTAIN MARVEL #11 on Wednesday, October 16... and it's the kind of surprise that sort of DEMANDS a mini-series like this to explore the mysteries surrounding her and her importance and potential in the larger Marvel Universe."
Here is your first look at the cover by Carmen Carnero, who also co-created Star!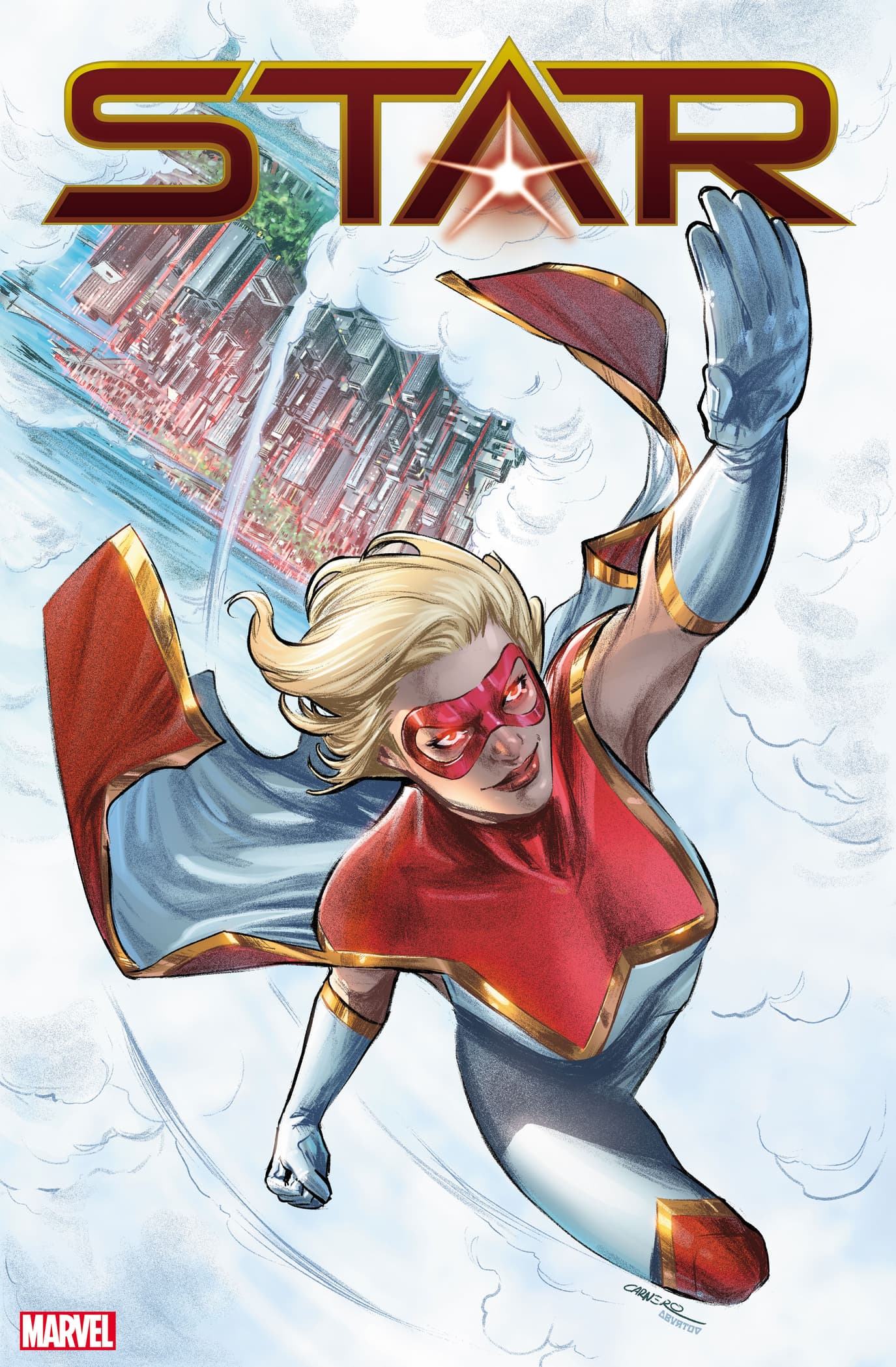 Ambitious reporter Ripley Ryan was one of the victims caught up in Nuclear Man's apocalyptic schemes and later became the hero Star! Her heroics made her adored by everyone, but in truth she was Dr. Minerva's attempt at a Kree-human Super-Soldier. Desperate for the power and strength to control her own destiny, she tried to kill Captain Marvel -- and failed. Ripley was left defeated and powerless in the Raft. But something strange has happened, and Star now finds herself more powerful than ever before. And no one in the Marvel Universe is prepared for what it means.
Said Editor Sarah Brunstad: "The plan to reveal Ripley Ryan as Star has been cooking since before the first CAPTAIN MARVEL script was on paper. The whole CAPTAIN MARVEL team has had such a great time developing her and waiting for her big moment, and I'm ecstatic that Carmen is staying with the character to do the covers for this miniseries. Kelly wrote some great dialogue in issue #11 that get to the core motivations behind her attack on Carol. She's an extremely relatable character who's been twisted by the trauma she experienced from Nuclear Man in the first arc, and now she's driven by fear, by the need to be never be a victim again.
"We all loved the character from the beginning, but the fan and retailer response to her has been overwhelming. You don't often get to see that kind of enthusiasm for a brand-new character, and we're very grateful and excited to push her even higher in the spotlight. The reveal at the end of CAPTAIN MARVEL #11 is going to change the way Star interacts not just with Captain Marvel, but with the whole Marvel Universe. It's a major change — and what she does with her newfound powers is going to have longstanding repercussions."
In addition to Carmen Carnero's dynamic cover art, Jeehyung Lee will provide a variant cover for STAR #1: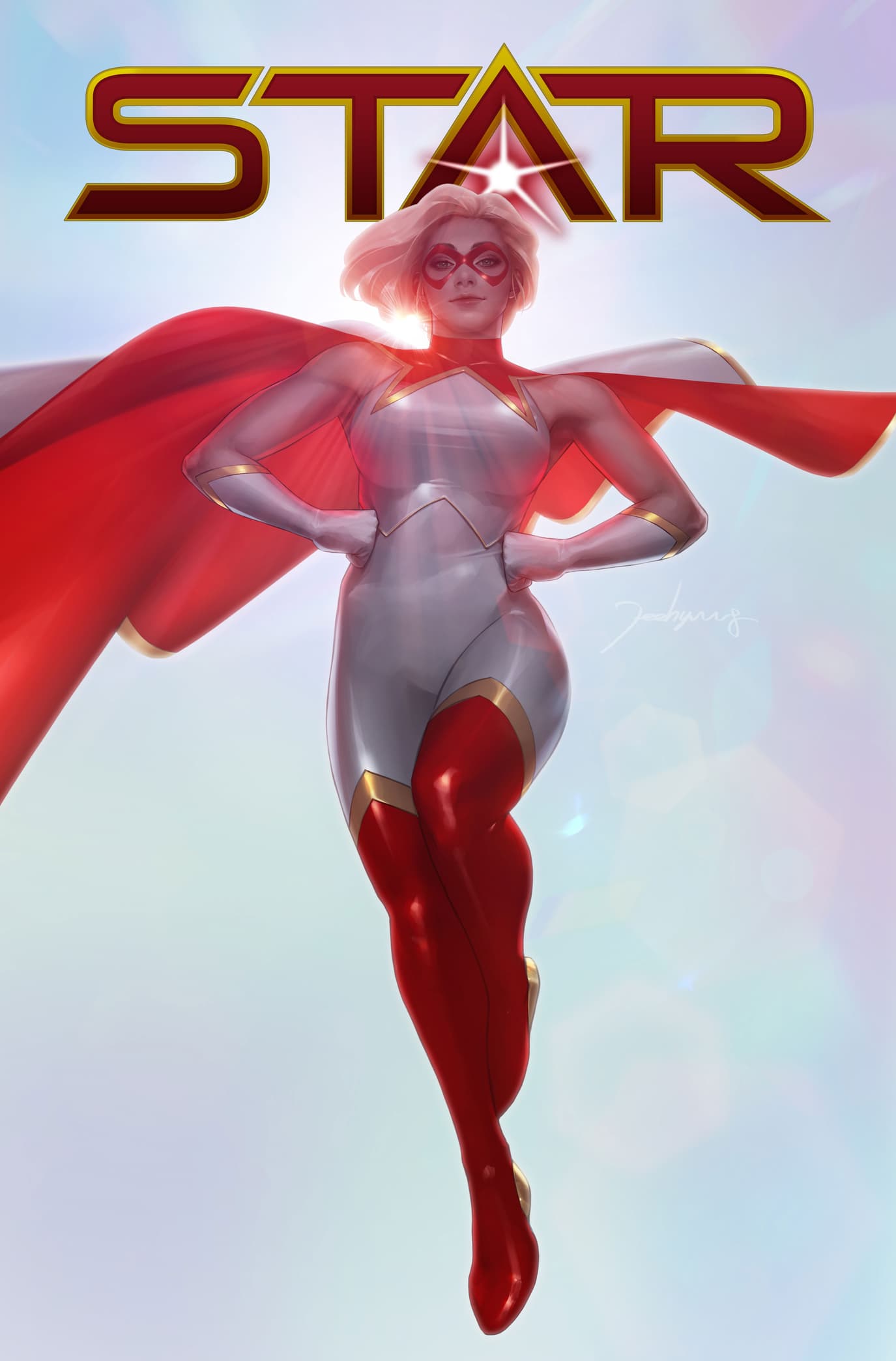 The Hype Box
Can't-miss news and updates from across the Marvel Universe!