Comics
Published April 22, 2020
Our 'Civil War' Scoreboard
Did anyone actually win? Read the blockbuster event for free on Marvel Unlimited.
READ THE MAIN EVENT HERE!
It was 2006. The world of Marvel was forever changed when Earth's Mightiest Heroes faced… each other!
A colossal mistake by an up-and-coming Super Hero team led the American government to impose a piece of legislation that split the metahuman community in half: the Superhuman Registration Act. What followed next was an epic struggle between old friends, allies, and even families, one that echoed throughout the Marvel-verse for years to come. It even spawned a movie adaptation only ten years later. (It took Thanos almost forty years to make his big-screen debut—no wonder he's so mad.)
Tony Stark: Iron Man led the Pro-Registration forces to ensure a smooth transition into a world where every Super Hero is identified by the United States government, and trained in the safe use of their powers.
Firmly planted in opposition? None other than the star-spangled Sentinel of Liberty himself: Captain America. The leader of an underground resistance, Steve Rogers formed a team known as the Secret Avengers to oppose the new law while still making time for more traditional hero stuff. What a guy!
Today, we're putting points on the board by tracking the trail of titanic punch-ups that comprise CIVIL WAR, and showing you how the Pro-Registration and Anti-Registration teams did along the way. Of course, that does mean this article will include SPOILERS, so if you haven't read this iconic event yet, head over to Marvel Unlimited and read that first!
CIVIL WAR #1: THE BATTLE THAT STARTED THE WAR
The New Warriors, a group of young, untested Super Heroes with dreams of reality TV stardom, shot their shot by raiding a Super Villain hideout in Stamford, Connecticut. And when it went bad, it went really bad. "Hundreds of civilian casualties" bad. To make matters worse, the entire affair was caught on camera by the New Warriors' own camera crew, giving viewers everywhere a firsthand account of careless Super Heroes risking innocent lives. The massive outcry that ensued led to congress creating the Superhuman Registration Act.
Before Stamford, there were no sides. Afterwards, Tony Stark was convinced that every super-powered individual who chose to put on a mask had a responsibility to their communities. Steve Rogers viewed this as a violation of civil liberties.
Oh, and did we mention that Cap has to fight his way off the S.H.I.E.L.D. Helicarrier after he's asked to hunt down heroes who don't comply?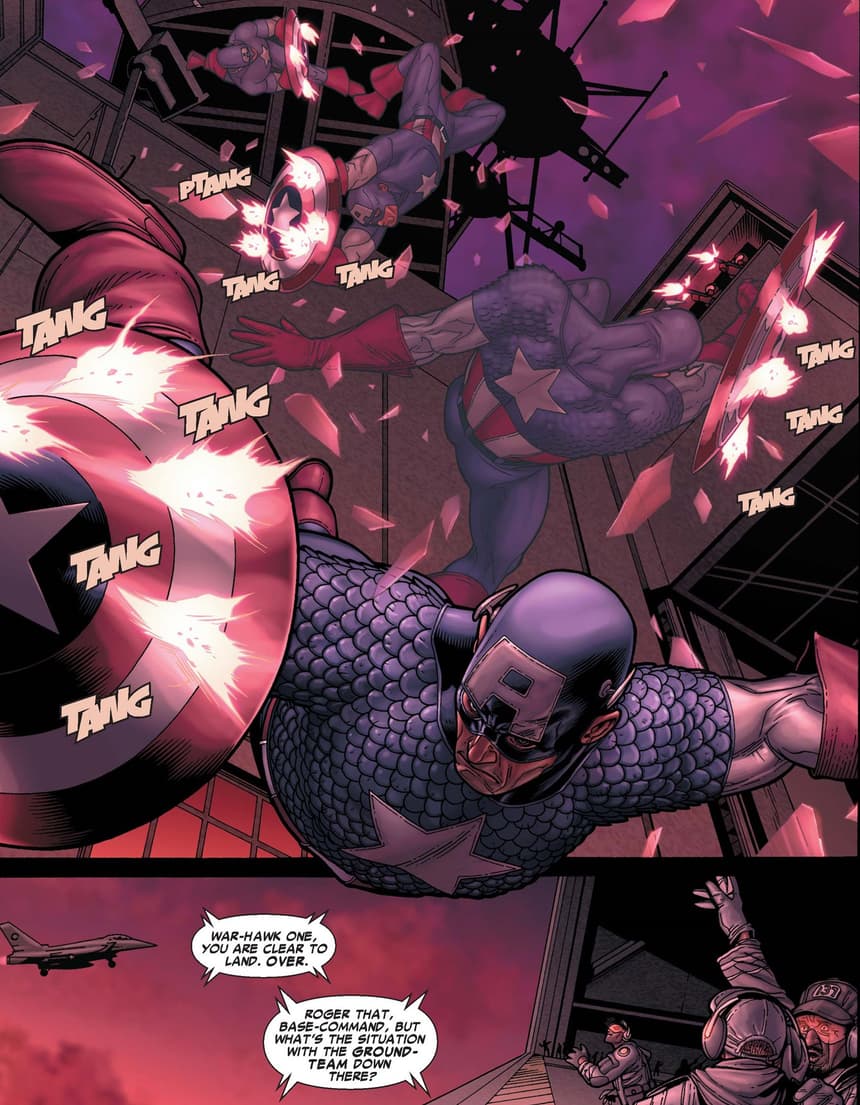 Yeah. The Resistance starts here.
Pro-Registration: 0
Anti-Registration: 0
The Superhuman Registration Act (SHRA) went into effect with issue #2, and all active-duty heroes were expected to register, retire or be branded outlaws. This didn't stop Cap and his Secret Avengers from continuing their hero duties, nor Stark and his team from making a point to show the public that they can "believe in Super Heroes again."
Though all this in-fighting left less time and energy for handling the real bad guys, someone picked up the slack by putting a brutal beatdown on street-level villains.
Even so, Super Heroes on the wrong side of the law were risky business, and a few members of the Anti-Registration forces were picked up by S.H.I.E.L.D.'s charmingly-titled "Cape-Killers." Oh, and the Pro-Registration movement scored a major coup with the biggest hero unmasking in history. Round 1 goes to the forces of law and order.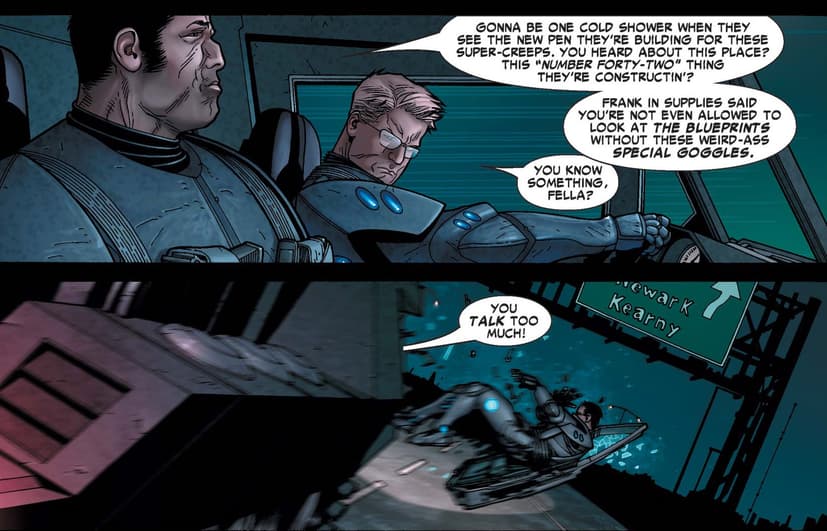 Pro-Registration: 1
Anti-Registration: 0
A cunning ploy by Iron Man led to the Secret Avengers being caught out in the open. Luckily for them, Tony just wanted to talk. Cap did not.
Between the pages of CIVIL WAR #3 and #4, we get the first iconic clash of the event, and its first casualty. The death of such a prominent hero rattled people on both sides of the fence, and caused a ripple effect of murmuring, brooding, and reconsidered loyalties.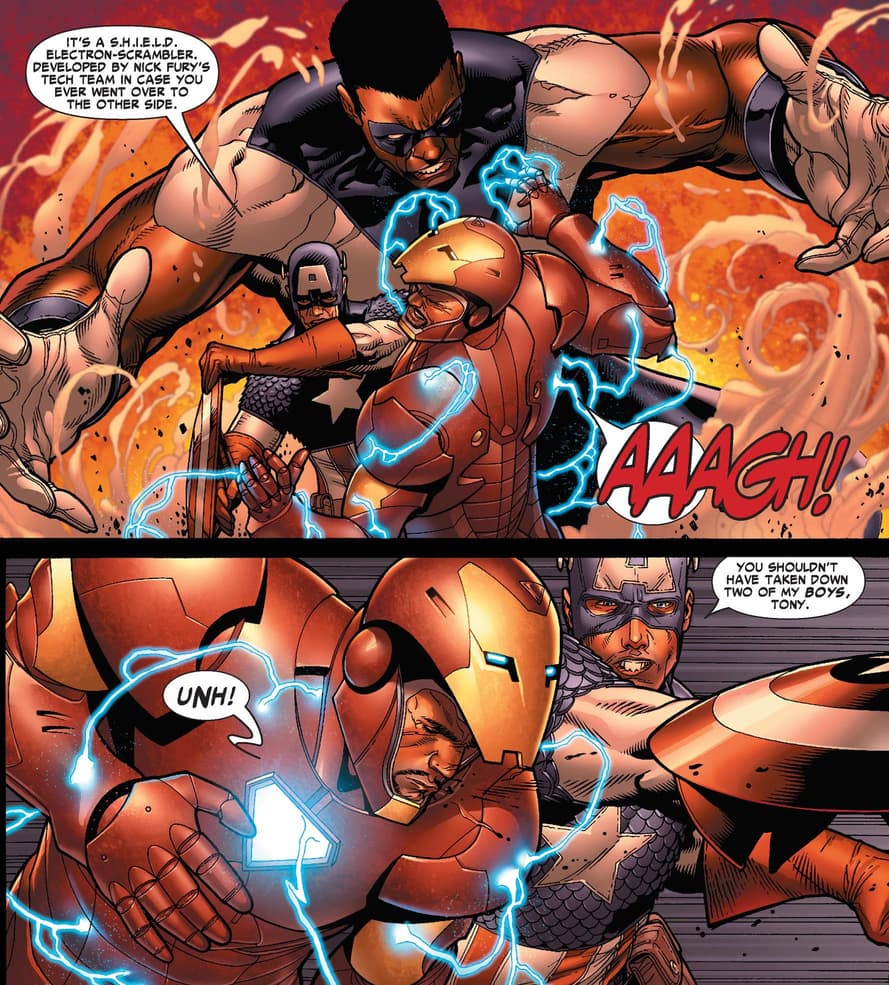 The first battle goes to the Pro-Registration forces after the shocking arrival of an unexpected ally. The fallout from the damage also caused a sizable chunk of Pro-Registration troops to bow out or, in some cases, switch sides. For the win, we'll give one point to Stark's team. For the defections, we'll give one to the resistance.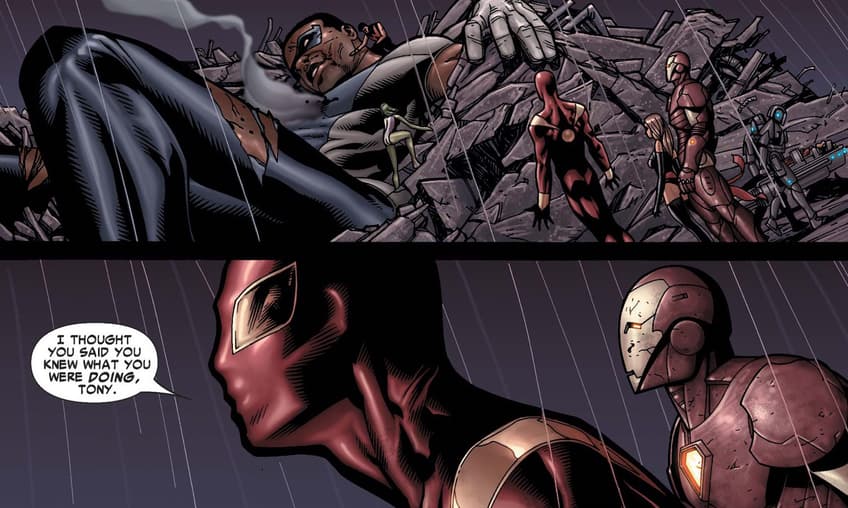 Pro-Registration: 2
Anti-Registration: 1
As the true cost of the Superhuman Civil War became apparent, members of the hero community started to reassess their allegiances.
On Cap's side, the resistance gained an unlikely source of support, a non-super antihero who still manages to make us sweat. Enter… the Punisher! Lending a hand to the forces of liberty, Frank Castle stepped up to bat, albeit to a mixed response from the assembled rebels. The loss of a certain Wall-Crawler, and the unpredicted boost from a problematic Punisher, makes this round a straightforward win for the Secret Avengers.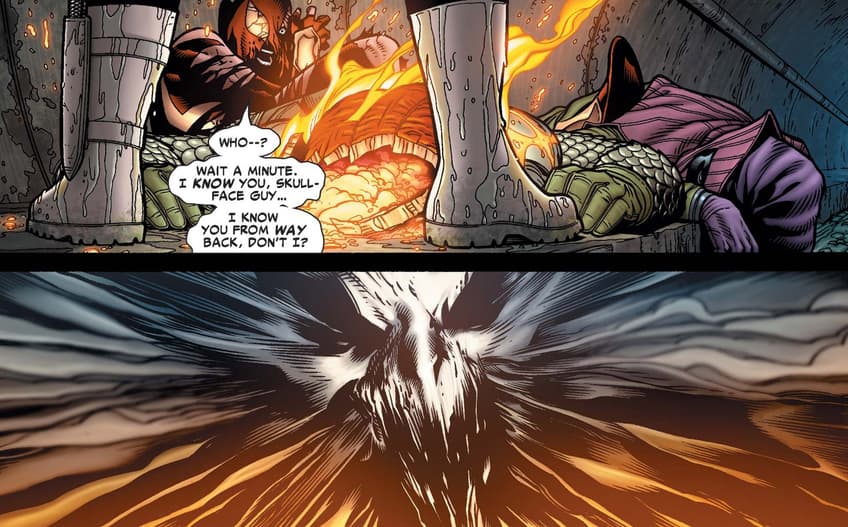 Pro-Registration: 2
Anti-Registration: 2
Cap's Anti-Registration forces finally had the offensive, leveraging the new addition of a certain skull-clad vigilante with black-ops training to infiltrate the Baxter Building and uncover the schematics for a secretive plan master-minded by Tony Stark, Reed Richards, and Hank Pym.
The full force of the resistance was mustered to take down this secretive "Project 42"—all hands were needed since Iron Man's team had the numbers. Cap's crew also learned that you have to get up earlier in the morning to surprise Tony Stark, since Iron Man's own army of Super Heroes were patiently lying in wait. An epic revelation evened the odds and, good news for us viewers, set the stage for an evenly-matched showdown.
Between their successful infiltration of Project 42 and the biggest espionage coup in the course of the war, Cap's team once again takes the momentum and keeps rolling with the super-powered punches, landing them another point and putting them on the front foot for the first time in the war.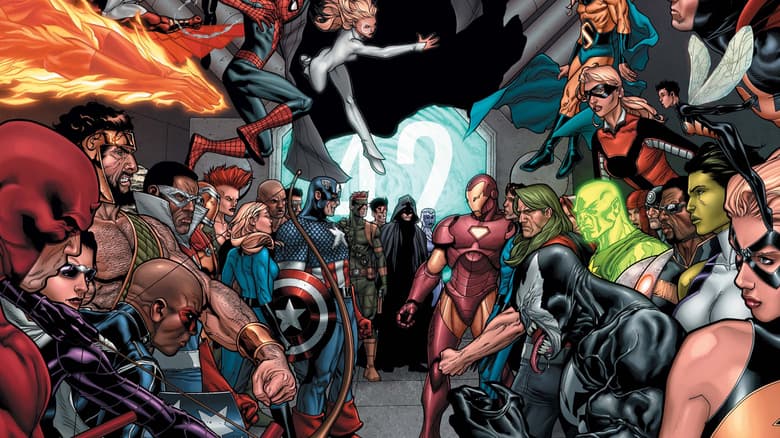 Pro-Registration: 2
Anti-Registration: 3
Which brings us to the beginning of the end: the ultimate – literally and figuratively – showdown.
Cap's Resistance, including a whole lot of newly-freed super-prisoners, are face-to-face with Stark's Pro-Registration forces, a powerful array of both Super Heroes and Super Villains. So, at the end of this epic dust-up, who stands victorious? Well, if you want to know that, True Believer, you'll have to go read the point breaking-finale on Marvel Unlimited!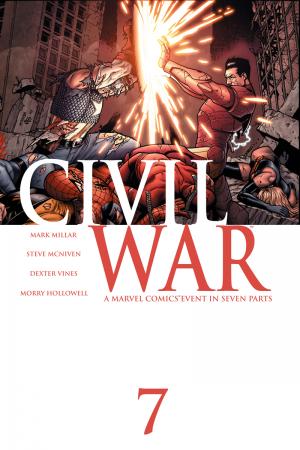 Civil War (2006) #7
published

added to marvel unlimited

rating

writer

inker

inker (cover)

colorist

colorist (cover)

penciler

penciler (cover)

letterer
What is Marvel Unlimited?
Looking for more classic stories and complete events you can read for free? Start here, or download or update the Marvel Unlimited app for iOS or Android at the Apple or Google Play app stores today.
To find these stories and more of Marvel's greatest comic books in print, please reach out to your local comic book shop to ask about services they may offer, including holding or creating pull lists, curbside pick-ups, special deliveries and other options to accommodate. Find and support your local comic book shop at http://comicshoplocator.com.
The Hype Box
Can't-miss news and updates from across the Marvel Universe!