Comics
Published June 25, 2020
Peek Inside 'Star Wars: Doctor Aphra' #2
Find out what happens next on July 22!
What kind of trouble has Doctor Aphra gotten herself, and her team, into this time? Picking up where STAR WARS: DOCTOR APHRA #1 left off, the group has now tracked the Rings of Vaale to a mysterious planet filled with primordial horror. What's worse, the rings may be cursed…a malediction that could already be tearing Aphra's crew apart.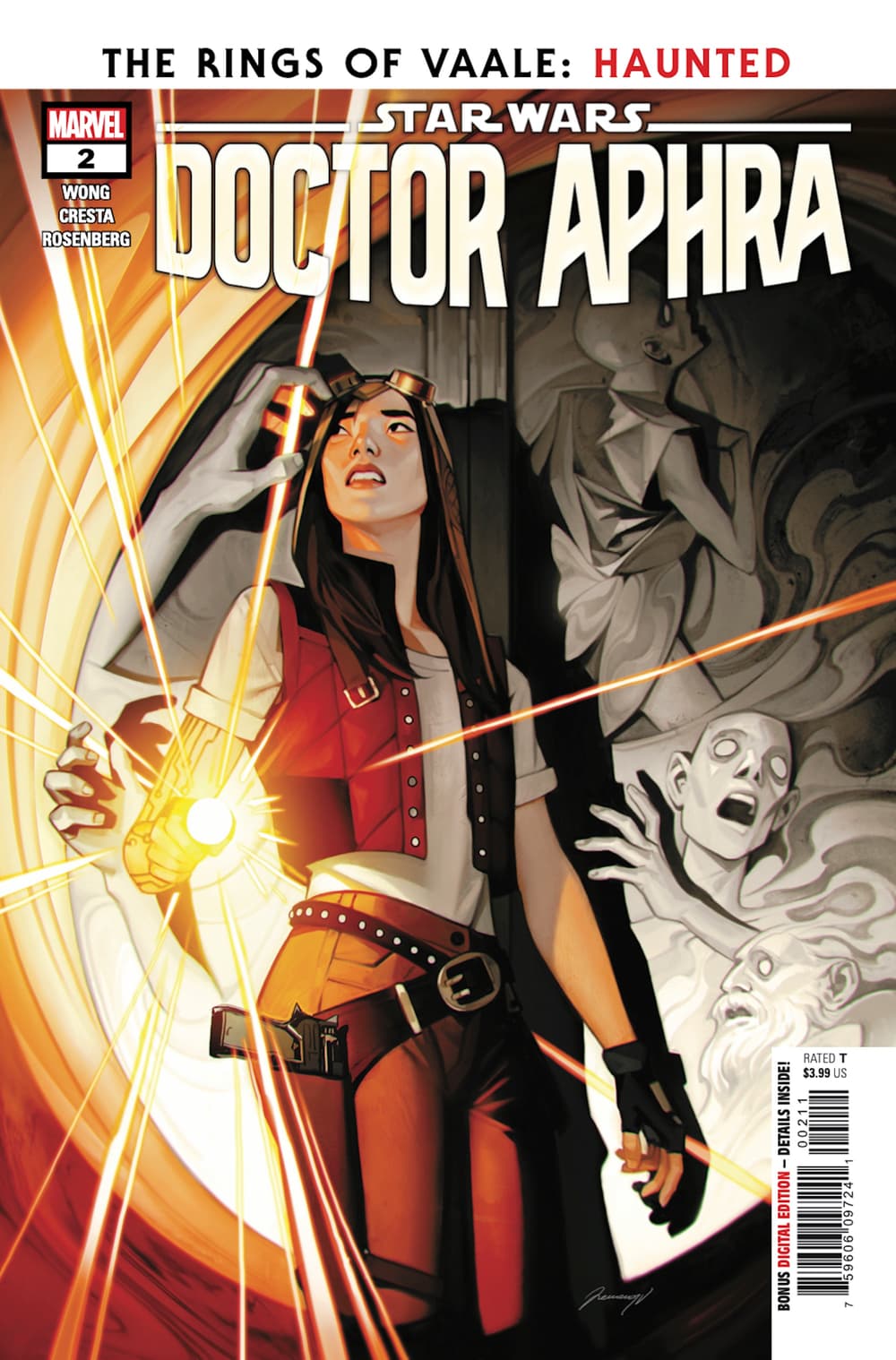 Will they escape the terror of the cursed planet with the precious rings or succumb to the creeping madness pervading the ancient world? 
Writer Alyssa Wong recently joined Marvel's Pull List podcast to discuss the new run with the character who "always shoots first" just like another Star Wars scoundrel. 
The character, who first appeared in DARTH VADER #3 before landing her own run, appealed to Wong because she loves secondary characters.
"I really jumped at the chance to build a new crew for Aphra and this new run," Wong explained on the Pull List. "I love secondary characters. They get the chance to be weird, and fun, and unpredictable in a way that is hard to capture from the start with a leading character. Your leading character wants something, and your job is to throw complications at them.
"I knew that I needed Aphra to have a new crew," she continued. "So I started thinking about what kind of story I wanted to tell. And I'm sort of like here's the arc I want to chase. Who do I think would be interesting to bring along? And talked to my editors, hey, what do you think would be really fun? And I looked for hooks. I was like well, what do I find really interesting besides just Aphra being an incredible, fascinating disaster? And what do I wish I'd gotten to see more of in the previous arc? 
Take a peek at the pages from STAR WARS: DOCTOR APHRA #2 to see what kind of trouble she's gotten into this time!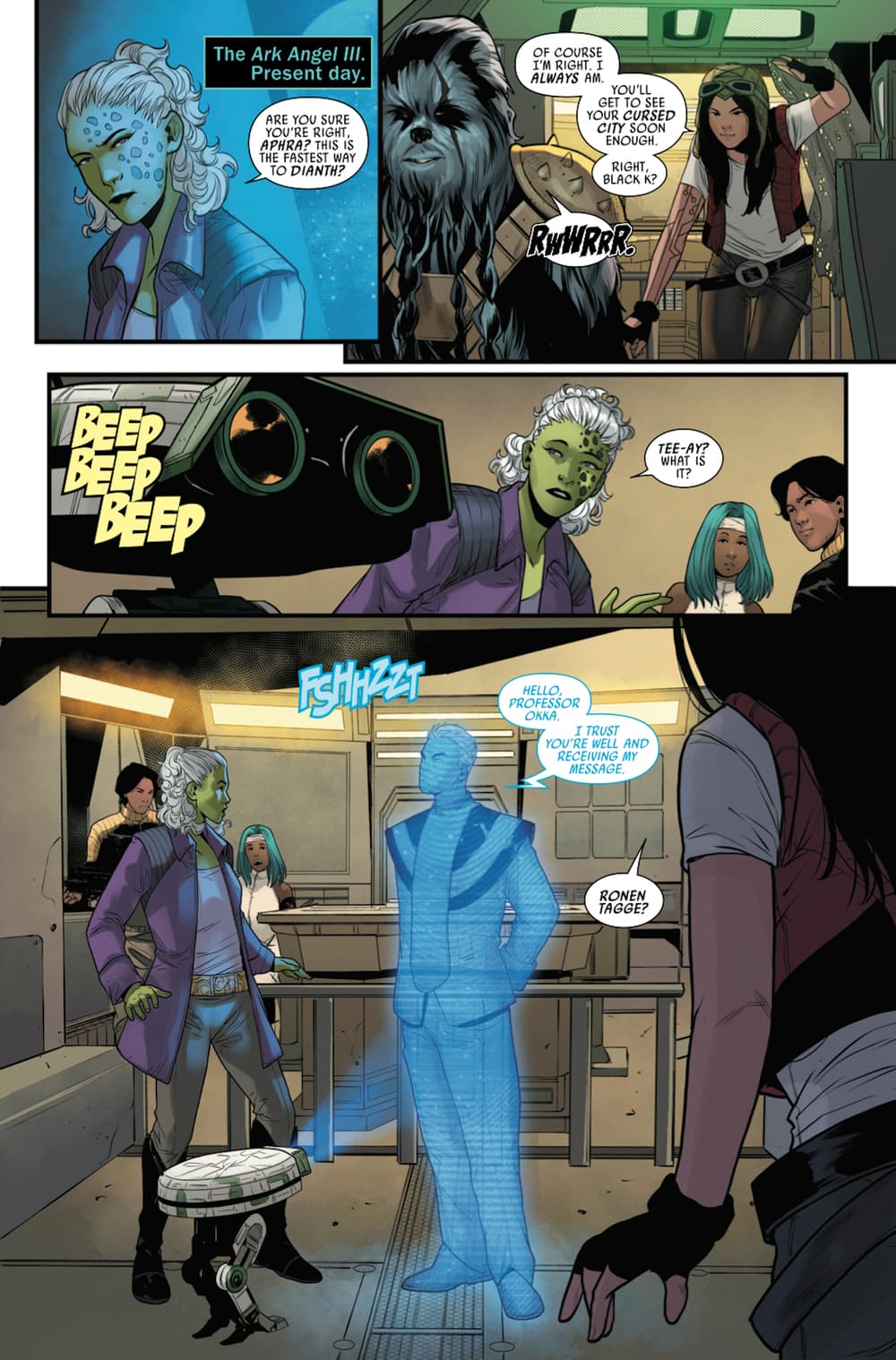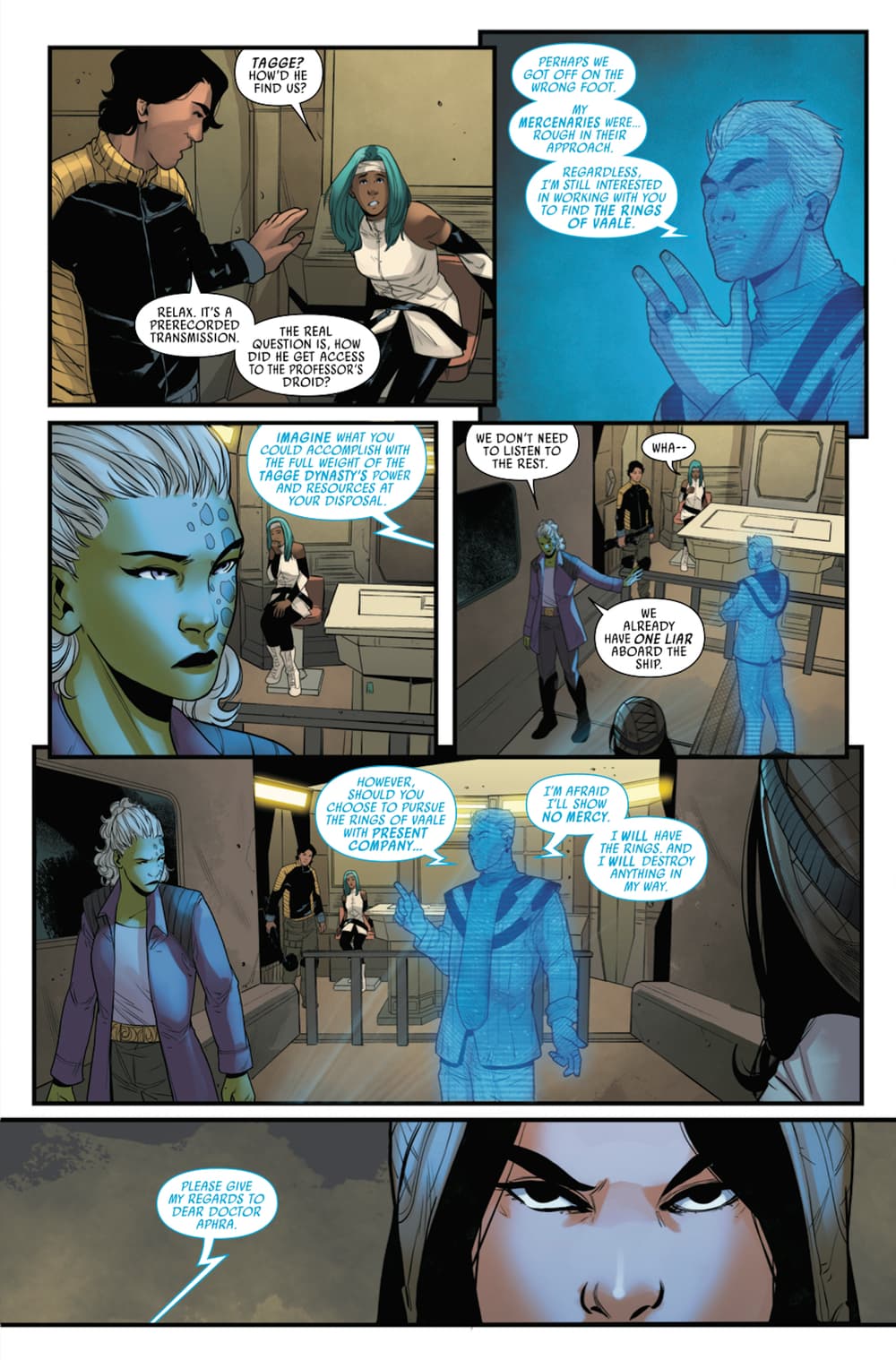 The Hype Box
Can't-miss news and updates from across the Marvel Universe!